Did you know that there are four Frank Lloyd Wright homes in the Laurel Highlands? Experience Frank Lloyd Wright's masterpiece, Fallingwater, spend the night in two of only a few Wright homes available for overnight stays, Frank Lloyd Wright at Polymath Park's Duncan House and Mantyla, and explore Kentuck Knob, one of Wright's Usonian designs. Remember to make reservations and buy your tickets ahead of time! Spend 48 hours immersing yourself in the architecture of Frank Lloyd Wright and experiencing the Laurel Highlands with this two-day trip itinerary. 

Day 1:
Start the day with coffee and breakfast at Silver Horse Coffee. 
Reconnect with nature at Laurel Hill State Park. Take an easy 1.6-mile stroll on Pumphouse Trail, which leads to the Jones Mill Run Dam.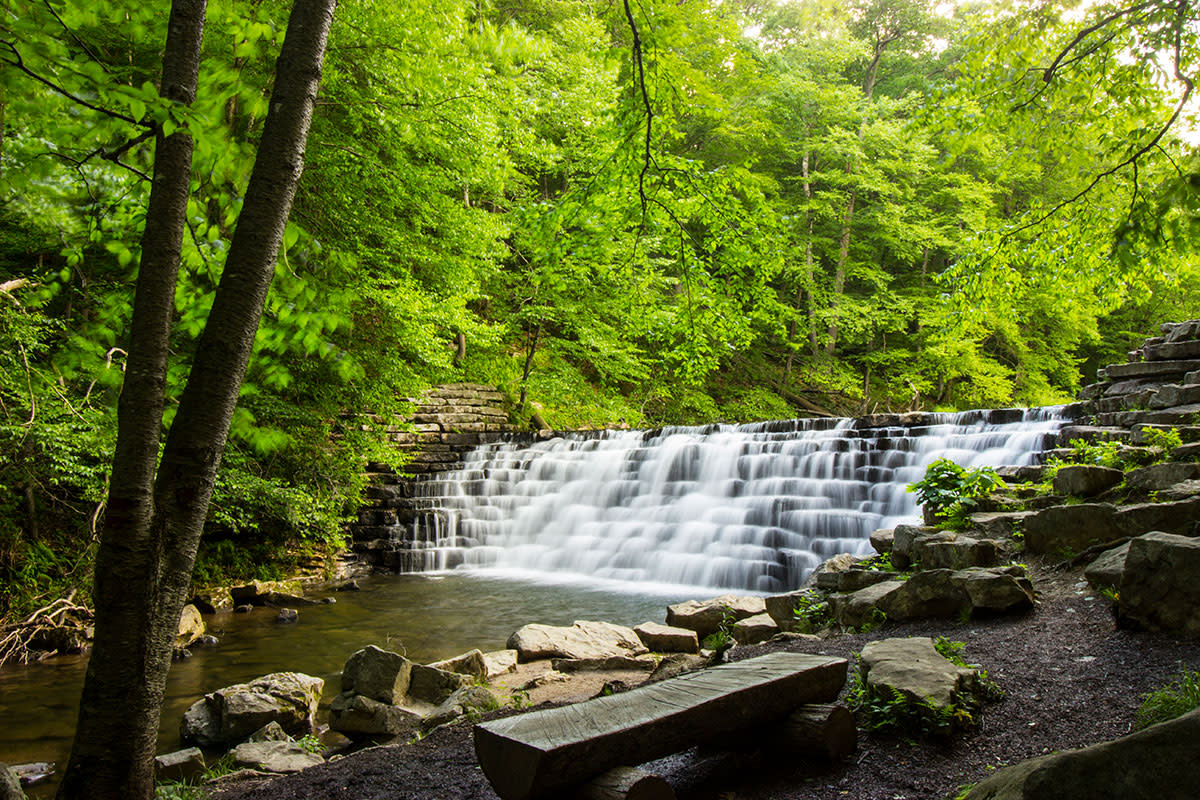 Indulge in a New American lunch and enjoy a view of the Laurel Highlands from the deck at Out of the Fire Café in Donegal.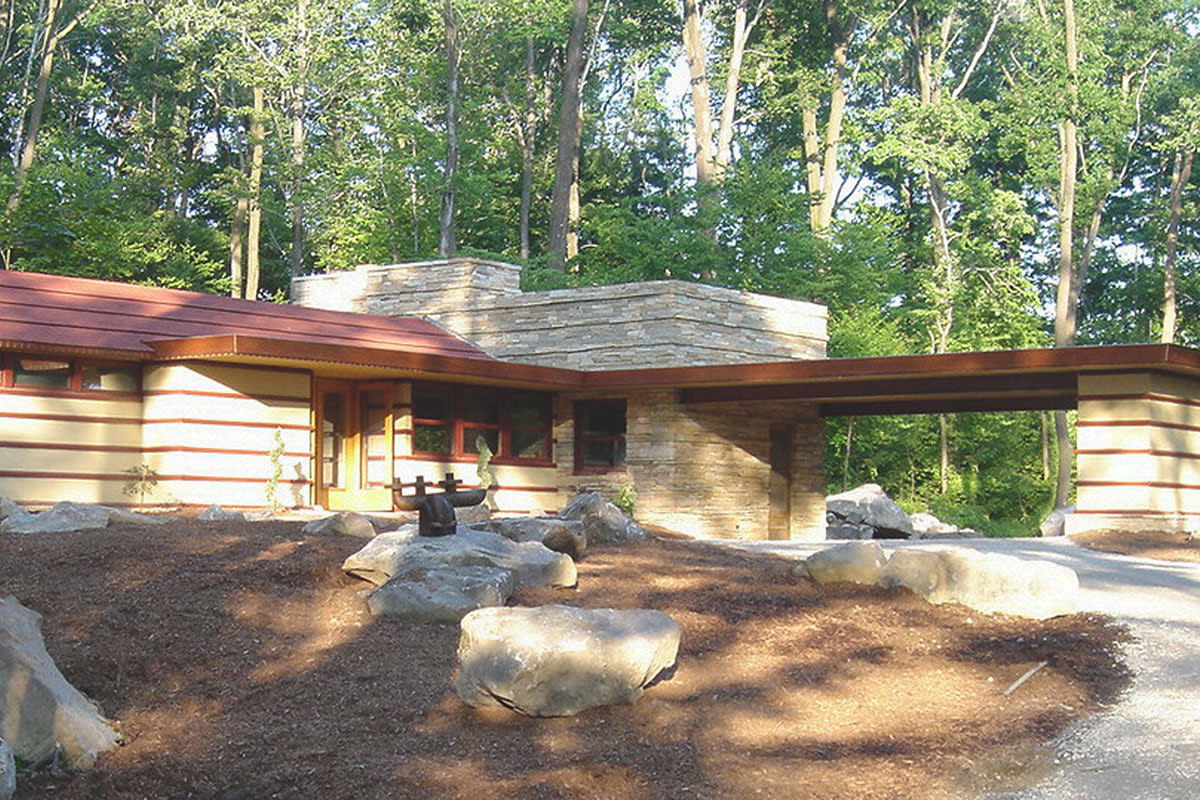 Explore Frank Lloyd Wright at Polymath Park's Duncan House. The Duncan House's journey to the Laurel Highlands is remarkable. The home was originally built in Lisle, Illinois in 1957. In 2007, the home was saved, dissembled and relocated to Polymath Park, where it now stands alongside two other Usonian-style homes designed by Wright's apprentice, Peter Berndtson, and is a wonderful place to visit and a one-of-a-kind overnight rental. 
Have dinner at Tree Tops Restaurant at Polymath Park, a Wright-inspired dining experience. 

Spend the night at Duncan House or make reservations at Nemacolin Woodlands Resort's Falling Rock, another Wright-inspired location in the Laurel Highlands.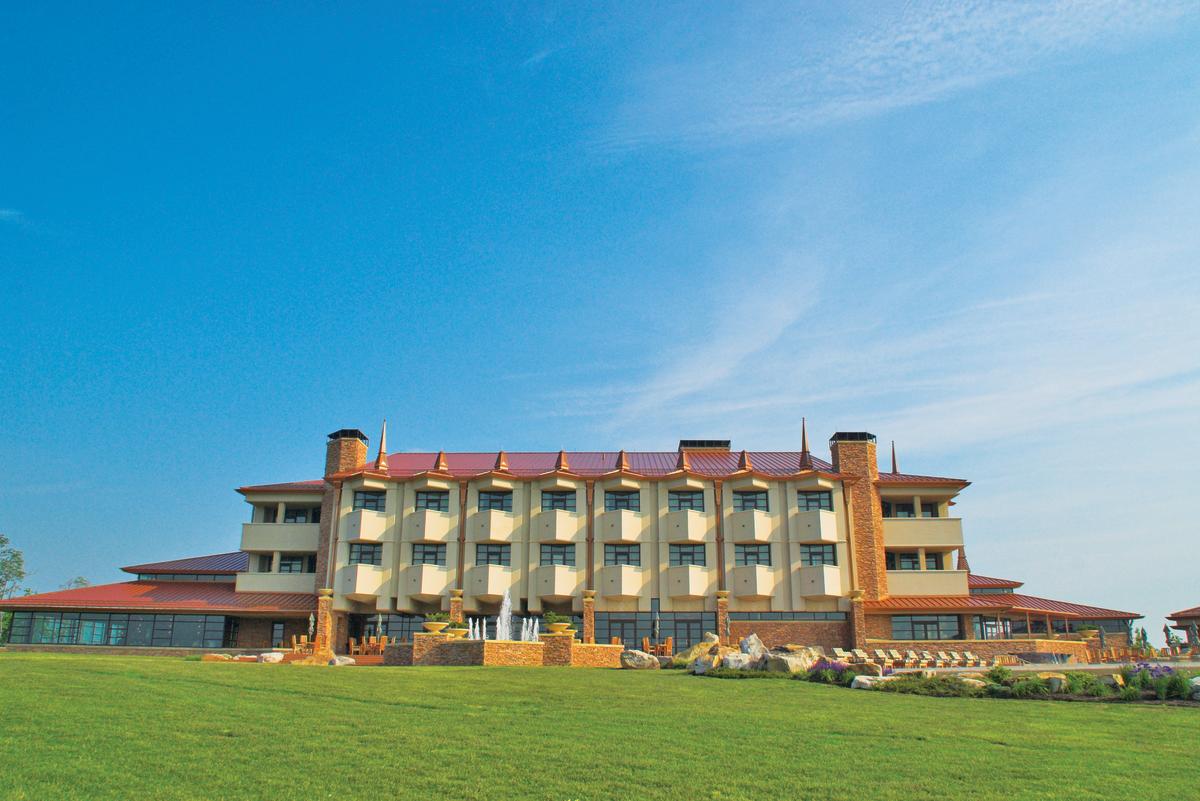 Day 2:
Start the morning with coffee and a local farm-to-table breakfast in Bittersweet Café's garden. Frank Lloyd Wright introduced the word "organic" into the world of architecture, and Bittersweet captures that organic atmosphere with its rustic, casual environment filled with plants. 
Head to Kentuck Knob for a tour of the mountain home and sculpture garden. Also known as the Hagan House, Frank Lloyd Wright designed Kentuck Knob to not just sit on the hill, but to "be of the hill" and belong to it. He once said, "Hill and house should live together each the happier for the other." The current owners, Lord and Lady Palumbo, have filled the home and grounds with their art collection, which is on display to visitors and features artifacts from around the world.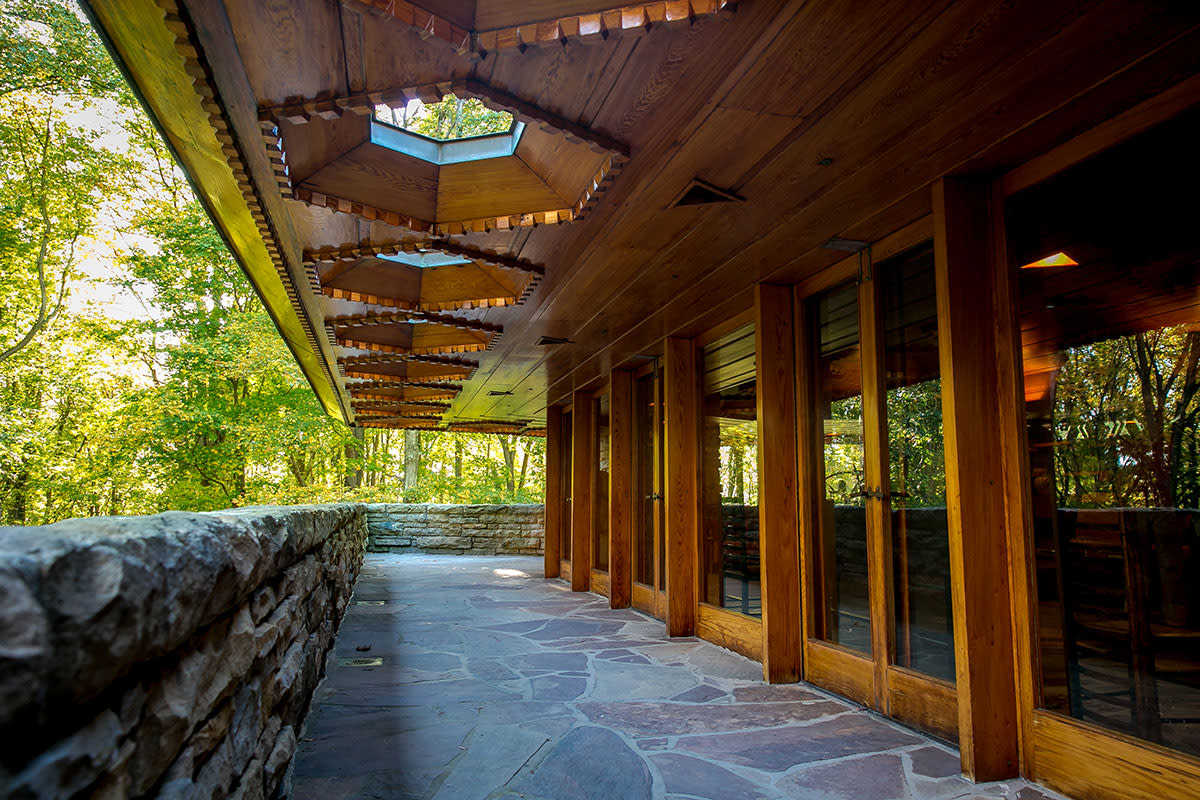 Have lunch at one of the many eateries in Ohiopyle. 

Take in the beauty of Fallingwater on an afternoon tour. See for yourself why this home is ranked again and again as a bucket list destination and experience the awe of the cantilevered home. Built in 1936-38, Fallingwater was designed for the Kaufmann family, owners of Kaufmann's Department Store, as their summer retreat. Now, this exemplary piece of organic architecture is the only major Wright design open to the public with its original furnishings, artwork and setting intact. 
End the day with a few craft microbrews and casual American grub at Falls City Pub.