Did you know that you can be a tourist in your own hometown? If you're lucky enough to call the Laurel Highland your home, why not use your hard-earned PTO to explore your own backyard? With so many attractions in the tri-county area, it is nearly impossible to run out of exciting things to do, unique sights to see and tasty cuisine to enjoy.
Save money!
By taking a staycation, you will save a tremendous amount of money that would would normally spend on a roundtrip flight or gas to fuel your getaway. With all of the money you're saving, reserve yourself a room at a luxurious five-star resort or pamper yourself with a spa treatment.
Enjoy some real rest and relaxation
Traveling is totally rewarding, but it can definitely be stressful. If you're sticking around your area, you know where you're going (or for the most part) so you can ditch the map and added stress that comes with navigating. Another plus is that you don't need to pack every little thing, because if you forget something, you aren't states away. It's a win-win situation!

Try something new
If you've ever said "we should go there" or "we need to do that sometime," a staycation is the perfect excuse to escape your norm and try new places around town. Tour a historic site you've never been to or check out a new family fun center. Who knows, maybe you'll start a new tradition!
You'll be giving back to your community
Not only will this alternative vacation benefit you in many ways, but it will also contribute to the growth of the region. While you're exploring the Laurel Highlands, you will be giving back to your local economy and patronizing your hard working neighbors who make the Laurel Highlands an amazing place to experience.
Become a tour guide!
Exploring your area will make you a better tour guide for the next time your out-of-town friends and family come to visit. You'll be able to answer questions like "What's the best place to eat?" or "Where can we take a hike around here?" and be confident they won't miss out on any Laurel Highlands treasures.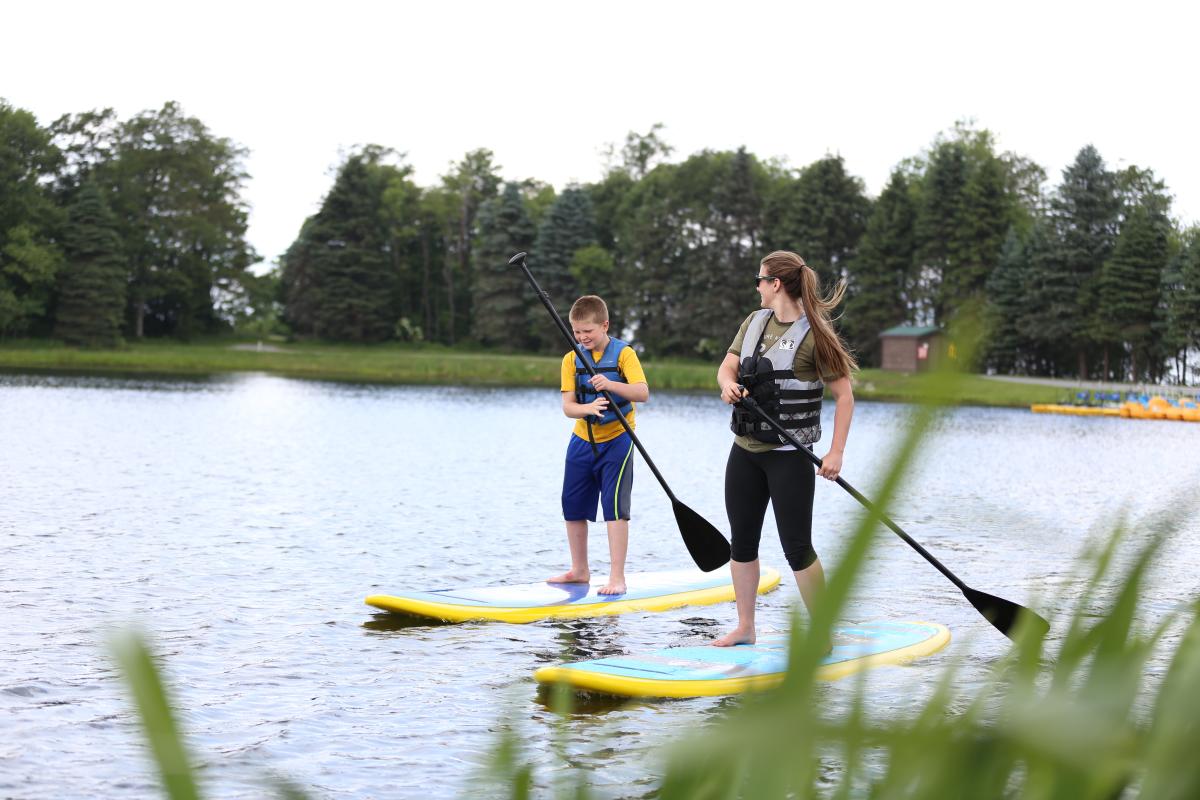 You might have more company on your trip
If you are planning a staycation, there is a greater chance that friends and family will be able to join you. Even if it's just one day, it's better than them not being able to join you at all! A huge bonus is that your animals can tag along with you too! (At most places, that is.)
For when you need a vacation and you need it NOW
A staycation can be an on-the-fly decision, unless your employer needs a notice well in advance. Did you know that you can book your hotel room, bed and breakfast stay, campground site or overnight at a resort directly from laurelhighlands.org? Click here to start planning your staycation.
Don't forget to use #laurelhighlands when you post your photos from your adventures on social media!