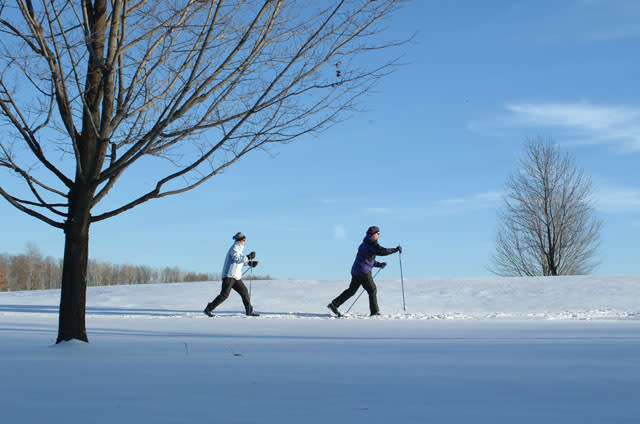 In my last blog, I shared with you some helpful info for beginner snowshoeing in the Laurel Highlands as a cure for cabin fever. My quest for more info on outdoor adventures led to cross-country skiing. It's something I personally have never done but might have to try it out. In my quest for knowledge and insider tips, I reached out to the folks at the Pennsylvania Cross-Country Skiers Association (PACCSA), and boy, were they helpful!
What type of clothing should I wear?
Clothing for winter running or cycling would also be suitable for cross-country skiing. Dress in layers and avoid cotton. The innermost and middle layers should be wicking material like wool or polyester; the top layer should be windproof and smooth-textured to shed snow easily. Also recommended: hat or ear cover, mittens, wool or wool-mix socks, and a turtleneck shirt or neck gaiter. You will get warm quickly so dress cooler than downhill skiing or hiking.
 
Where can I get rental equipment?
What should I consider when renting or buying cross country ski equipment?
Your outfitter will set you up with everything you need. Used gear is a good way to ease into the sport once you decide you want to own your own gear. The main thing to keep track of is matching the boot and ski binding system. If you have the same binding system, the skis are interchangeable.
 
What should I pack for my first cross country skiing adventure?
Water, snacks, sunglasses, sunblock, and a map.  Warmer clothes for when you get finished are really useful too.
Are there any stretches or exercises I should do before or after?
Cross-country skiing is a great full-body aerobic workout. You will use a lot of muscles, so be sure to stretch both your legs and arms. Squats and hip flexor stretches are important. 
Is this a good activity for families? Seniors?
Yes, children can take lessons with the PACCSA Yellowjackets program at Laurel Ridge.  You will see all ages on the trails.
 
Can I bring my dog?
Dogs are not typically allowed on groomed trails. Look up the trail before you bring your dog.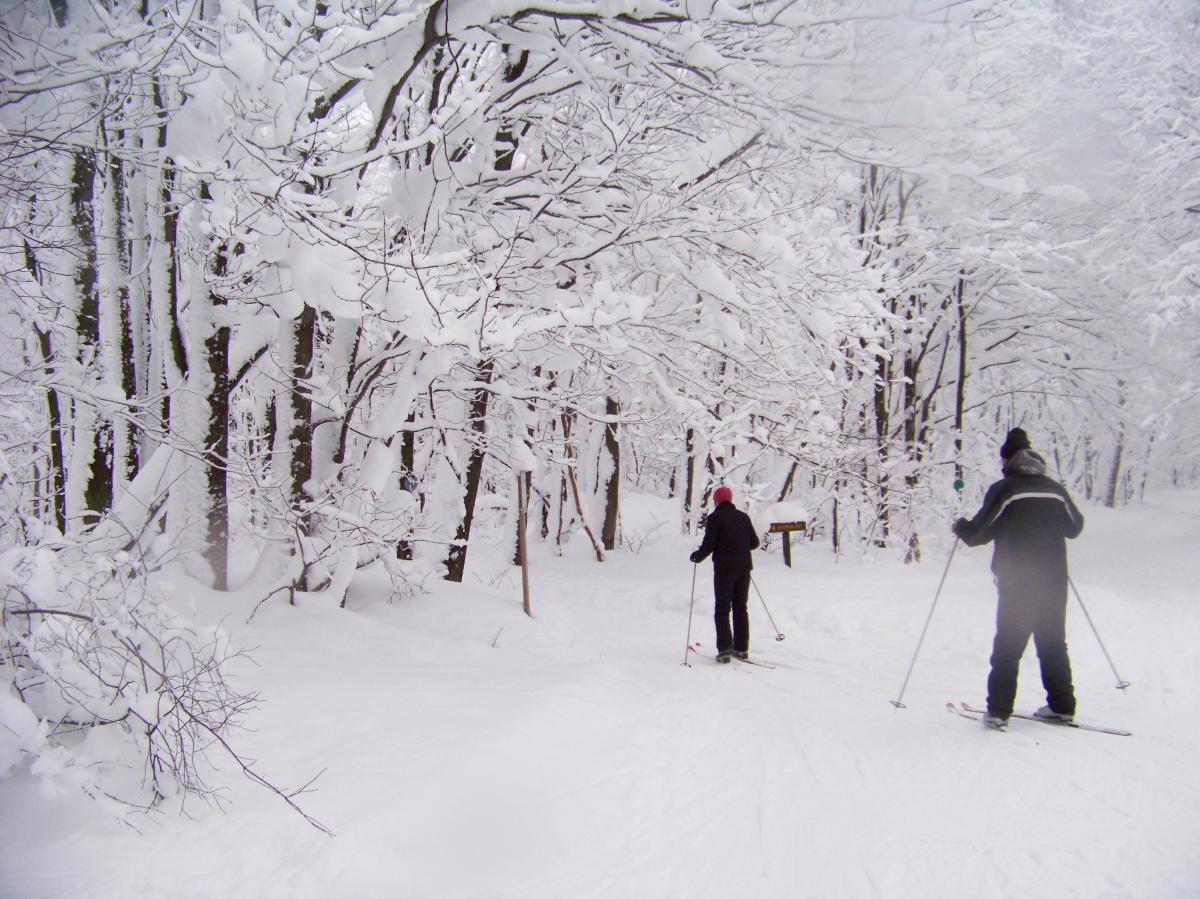 Where should I start?
The best first trail is the one closest to your house with good snow coverage!  Here is a map of trails in the region. Flatter trails are easier for beginners.
*Side note: Some cross-country ski areas have online webcams so you can get a peek before you pack up and head for the hills. 
Suggestions for intermediate trails?
Hills and turns make a trail more challenging, but otherwise, the difference is really the distance you can go and the snow conditions.
*Side note: I found this handy-dandy round-up of PA State Parks with cross-country ski info. Check it out!
 
Tips to protect the natural environment?
Follow the same tips as all outdoor activities -- leave only footprints (or ski tracks).
Anything else you think a beginner should know?
Take some time to review the Cross-Country Skiers Code of Responsibility.