Wish you could venture back to simpler times? Do you think of the fifties and sixties with fondness and nostalgia?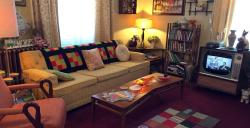 Have you ever watched Mad Men and wished you could visit their era? In the Laurel Highlands, you can take that trip to the good ol' days. Spend a weekend reliving your glory years, or experiencing a little piece of the past.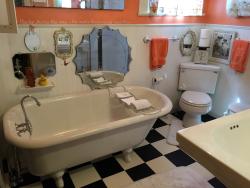 Spend the weekend at the Good Ol' Days House, a fully functional guesthouse rental. This little slice of Americana revisits decades passed, small-town southwestern, PA. Filled with relics from the past, from pinball machines to record players, this time machine guesthouse will transport you to the way back when. 

Continue your nostalgic weekend with a shopping spree from yesteryear. Stop at the Old General Store for nostalgic candies and goods you just can't find anywhere else. Go antiquing, and find a forgotten treasure to take home for yourself.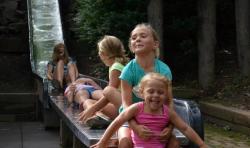 Plan a picnic! Check out Mammoth Park, a classic spot with a 96-foot high, rustic, giant slide. Fly kites, or bring your fishing pole! Insider tip: pack some wax paper to sit on to make your slide-ride exhilarating? 

Enjoy a classic movie night at the Evergreen Drive-In. Pack snacks for the kiddos, and catch a double feature.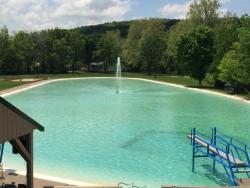 What's better than a day at the beach? Ligonier Beach, that is. Since 1925, visitors have been enjoying their summer-sunning at Ligonier Valley Beach and Restaurant. 
Check out the Ligonier Diamond on August 12th for The Stroll. Walk into the fabulous '50s with oldies music, dancing, live entertainment, and classic cars, or come on July 9th for the 6th Annual Classic Car Cruise at Bushy Run Battlefield. 

Go on. Start planning your trip. We double-dog dare you.