Since 1987, March has been designated as Women's History Month to observe and honor the strong women in our lives and communities. There's no denying that women in tourism have made a remarkable impact on the Laurel Highlands experience. Their passion, projects and products have made history, set standards and inspired visitors.
In honor of Women's History Month, let's praise three lovely ladies who make a difference in our region every day as they share their career successes, inspirations and advice for other women to live their dream:
Debbie Sarault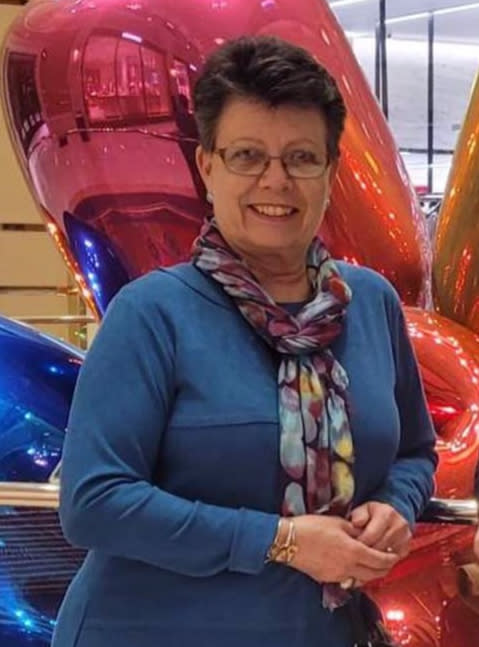 The quaint town of Ligonier is home to more than 60 boutiques, specialty shops, cafés and restaurants, and Betsy's of Ligonier has been a mainstay in the heart of town since July of 1990. For more than three decade, Betsy's of Ligonier's owner Debbie Sarault has created a destination for residents and visitors to shop for sought-after clothing and accessories with outstanding customer service.
If you could have dinner with three inspirational women, dead or alive, who would they be and why?
Ree Drummond. I know it's crazy, but I discovered her during the early days of COVID-19. I am not a very good cook, so I found myself taking notes for menus and actually tried a few of her recipes with great success! I envied how calm she was in the kitchen, and admired how her love for cooking has taken her on an amazing journey where she shares her love for food, writing and photography. And she is an amazing businesswoman!
Lucille Ball. As a child of the 50s, 60s and 70s, I grew up watching I Love Lucy reruns. I loved that era and the comedies that popped up on television. She and her husband, Desi Arnaz, were so funny! She made me laugh, and brought laughter into our small home. They say "laughter is the best medicine," and Lucille Ball was a master. I am thankful for my team of amazing employees who bring laughter therapy to Betsy's of Ligonier every day.
Cheryl McMullen, my dear friend whom I've known for many years. We ended up owning businesses at the same time a couple of doors away from each other. We both became active members of the Ligonier Valley Chamber of Commerce working on many committees together. We have a lot in common, but where I might step back to "wait and see," Cheryl will "get-r-done," and I am right by her side learning along the way. She is an amazing mentor with awesome qualities like compassion and the ability to be an excellent listener. She is an inspiration and a friend for life.
"Debbie is incredibly detail oriented and works hard every day to promote her store, town and other businesses. There are so many women owned businesses in Ligonier. It's amazing! If everyone had the same experiences then life would be boring and there would be no opportunity for growth. Everyone has something different to bring to the table. Everyone has walked a different path and that can help you strengthen your beliefs and help build compassion and understanding." - Alyssa Lape, Debbie's colleague at Betsy's of Ligonier
Was there someone in your life who inspired you to become who you are today? Who was it and why?
The person who inspired me to become the person I am today is one of my best friends' mom, Mal Hughes. As an only child, it can be lonely not having anyone to talk to when you have a problem. Mal was my sounding board as a kid. She was always there for me, and had these wonderful words of wisdom to make me feel better, but also make me think through my problems. She gave me words to live by and always helped instill confidence and leadership in my young troubled mind. Leading up to my high school graduation, I wanted to be a hairstylist. Mal told me to "go for it," and I did! I know she would be proud of the direction my life has taken, and I will forever be grateful for her guidance.
What is the most important message you want to send out to young women thinking about their careers?
My message to young women planning their careers is to be ready to embrace new opportunities when new doors open for you. The BIG word during COVID-19 was PIVOT! One minute I was a hairstylist, the next I became the owner of a ladies' boutique! Some people became annoyed with the word pivot, others adjusted and ran with it. Learn to PIVOT…it usually is for the better.
What do you wish you could tell your younger self?
I wish I could tell my younger self to learn to be more independent, and also to open my mind more. Don't be afraid to stretch past that comfort zone and go "out of the box."
What do you think is the key for success in a role like yours?
Taking ownership of everything in the business
Excellent customer service
Excellent employees
Community involvement
Keeping up with ever changing technology and social media
Memberships with GO Laurel Highlands and the Ligonier Valley Chamber of Commerce
Erica Nuckles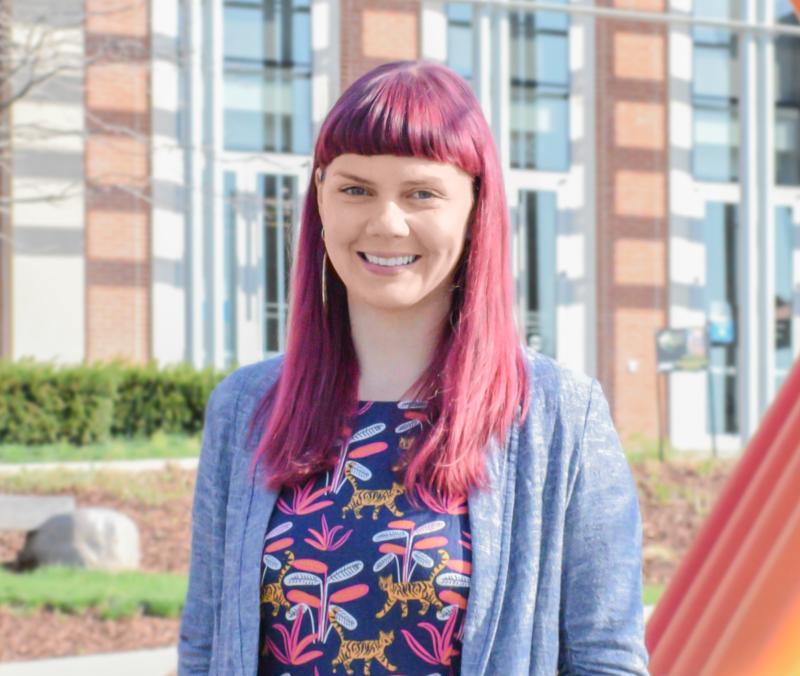 Dr. Erica Nuckles has dedicated the majority of her career to Laurel Highlands tourism. She's currently the Director of Learning, Engagement and Partnerships at The Westmoreland Museum of American Art, whose collection features a variety of pieces, from industrial and agrarian paintings to a Tiffany window. Before joining the WMAA team in 2021, Erica held positions at Fort Ligonier, Bushy Run Battlefield and Crailo State Historic Site in Rensselaer, New York.
If you could have dinner with three inspirational women, dead or alive, who would they be and why?
Charlotte Browne, the matron of the British army in North America during the French and Indian War (1754-1763) and subject of my dissertation because I have so many questions I want to ask about her life that I could not discover in the historical record.
Sophie Greshok, the legendary woman who, for much of the second half of the 20th century, ran the Eastwood Inn, the restaurant my husband and I own and operate in Ligonier. I have heard extraordinary stories about this incredible businesswoman who ran restaurants, a brothel, and an illegal casino, and I would love to have her shake up a martini and tell me what really went down in the place I now call home.
Lady Gaga because, well, she's Lady Gaga!
Was there someone in your life who inspired you to become who you are today? Who was it and why?
My mother, Sally Nuckles, has always supported and inspired me. She is a passionate educator who is now retired from teaching public school. Education has always been important to her and she was the first person in her family to graduate from college. She took this a step further and went on to earn a Master's degree when my sister and I were young. I am now the first person in my family to earn a PhD, a long road that was only possible through the ongoing support and encouragement from both my parents.  It is not surprising that I, too, have had a lifelong love learning and teaching and work as an enthusiastic educator in my role at the Westmoreland!
"When you come at a problem with a diversity of viewpoints, you are sure to land on a better solution.  All of us "with a seat at the table" need to make sure we use the power that we have to work towards more diversity in our workplaces by seeking out and creating opportunities for those who are not represented at the table." - Claire Ertl, Director of Marketing & Public Relations, The Westmoreland Museum of American Art
What is the most important message you want to send out to young women thinking about their careers?
To be open to any opportunities to gain new experiences and skills, especially outside of your comfort zone, because these will help you in ways you may have never thought possible!
What do you wish you could tell your younger self?
It's OK to be proud of yourself, celebrate your accomplishments, and be your true self.
What do you think is the key for success in a role like yours?
To work hard but set boundaries and practice self-care – it's amazing how productive you can be when you give yourself time to step away, relax, and reflect!
Lindsay Gates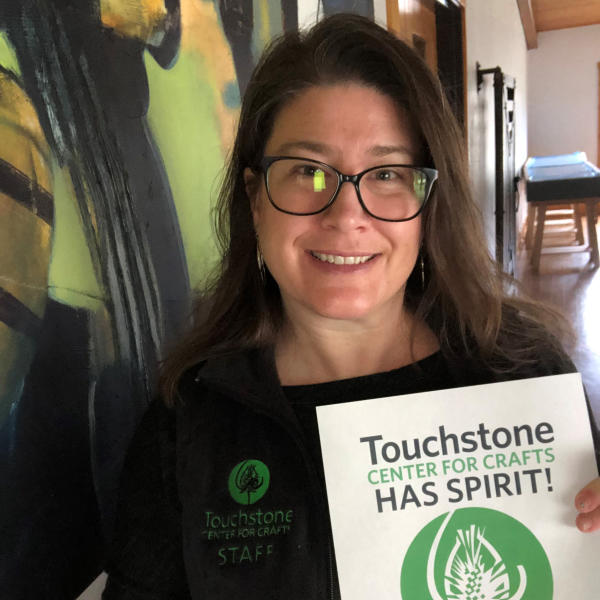 Since 2018, Lindsay Gates has served as the executive director at Touchstone Center for Crafts, a craft school celebrating its 50th anniversary in 2022. In addition to her duties at Touchstone, Lindsay is a studio artist herself, with pieces featured in the permanent collections of the American Embassy in the Republic of Dijibouti, Museum of Arts and Design NYC, Yale University Art Gallery among others. When she's not creating art, she's teaching at nearly a dozen galleries and art schools to inspire and educate the next generation of young artists.
If you could have dinner with three inspirational women, dead or alive, who would they be and why?
Ruth Bader Ginsburg because who WOULDN'T want to have dinner someone who was such a pioneering, powerful force for change?
Joyce Scott. We've met over Zoom and she lights up a room with her creative energy. She is one of the most vibrant individuals I've ever met and so authentically herself. I greatly admire those qualities in people and would love to have a chance to have dinner with her!
Jacinda Ardern, the youngest Prime Minister of New Zealand, would also be an interesting dinner guest. She prides herself on leading with kindness and empathy, which I admire.
Was there someone in your life who inspired you to become who you are today? Who was it and why?
I can't point to one single person, but there have been several key people that I have met along my journey who have inspired me in various ways.
The women on the board of the National Basketry Organization which I've served alongside for the last 6+ years are an impressive group. I've enjoyed helping to make this organization stronger and am inspired daily by their commitment, generosity, tenacity and grit. If you want to get things done, this is the crew to hand it off to!
The artist John Garrett inspired my commitment to making art and sharing knowledge and resources with others. I met him early in my career and was astonished by his willingness to give of his time and skills and his thoughtfulness in making connections for me and others to opportunities that could help advance our creative careers. He continues to be supportive throughout my artistic journey.
A meeting with and visit to the studio of artist John Grade inspired my approach to leading a team. John's approach to his business continues to impress me. He employs a team full of makers to help him achieve his goals, but he is committed to helping their own art practices thrive alongside his, using a "rising tide lifts all boats" approach. John provides studio space for his team to work on their own art and a flexible schedule so that they can take on their own creative opportunities as they arise. This inspires loyalty in his team and is mutually beneficial.
"It's hard to imagine that it wasn't that long ago when women did not have a seat at the table. We still have a long way to go in terms of equal opportunity for everyone. Every voice not only belongs at the table, but should be heard. Touchstone seeks out diversity and equity within all facets of what we do. It's a work in progress but we are committed to listen, learn and to grow. Having different voices and opinions and being willing to listen allows everyone the opportunity to grow and learn from each other." - Dean Simpson, Touchstone Center for Crafts Marketing Manager
What is the most important message you want to send out to young women thinking about their careers?
I once heard a statistic about how many men apply for jobs that they are only marginally qualified for, compared to how few women do the same. Most women think they need to be 100% qualified for any position they apply for while men approach it differently and are more apt to apply for jobs even if they are less than 60% qualified. Men don't feel that they already need to know everything listed in the job description and instead assume they can learn as they go. I must admit that I fell into this same thought pattern, as did most of my female friends, and have seen it hold all of us back from going for a lot of positions in the past. I often wonder how our lives would have been different if we had just believed in ourselves and our skills enough to reach for positions that we felt were out of reach. I think there are a lot of women who can relate to this experience. There have been numerous articles written on this subject, and I really hope that the statistics are changing with more women feeling empowered to go after what they want with less hesitation.
What do you wish you could tell your younger self?
Step out of your comfort zone and just go for it.
What do you think is the key for success in a role like yours?
It's important to remember that none of us work in a vacuum. It's the team working together that accomplishes the goals. Be sure to acknowledge that and establish mutual respect with your team internal to the organization and within those teams established in collaboration with other organizations. Helping others grow will help your organization thrive. I really do believe that a rising tide lifts all boats.
Here's to strong women. May we know them. May we be them. May we raise them.