Miles and miles of pristine streams, runs, rivers, and lakes filled with cold mountain water make the Laurel Highlands region the perfect place to cast a line and soak in the scenic beauty.
Trout season opens across Pennsylvania on April 1, and anglers will be hitting the waterways in search of more than just a nibble on their lines.
"Fishing in the Laurel Highlands is second to none," said Andy Davis, a trout and steelhead guide for Spooled Guide Services in Mount Pleasant. "It's quiet. It's peaceful. Everything here looks great no matter what time of the year it is. When I'm fishing for myself, it's about being able to find my own peace of mind. You can do that in the Laurel Highlands better than pretty much anywhere else."
While some spots may be crowded on opening day, there are so many great fishing locations in the Laurel Highlands – Pennsylvania has more miles of trout streams than any state in the Lower 48, and Somerset County has more approved trout streams than any other county in the state – that you can have a great day in or on the water without other anglers nearby. Plus, the regular season for trout runs through Labor Day in Pennsylvania, and the crowds usually thin out after opening day.
"You can go days in the Laurel Highlands without seeing people on the water – if you're in the right place – and be on fish," Davis said.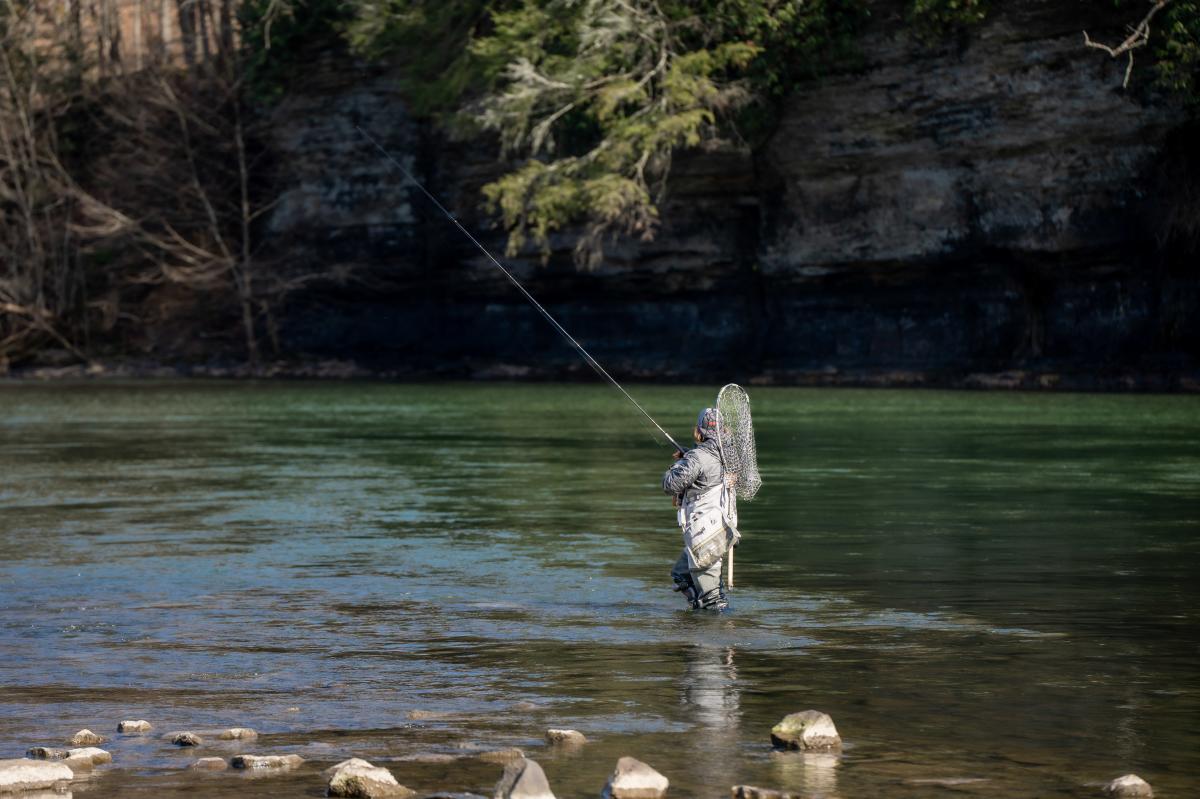 Why it's better in the Laurel Highlands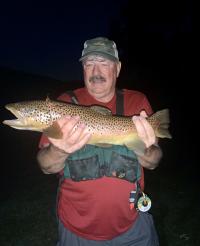 Trout need cold water – they're most active in water that's between 45 and 65 degrees – and the mountain streams that run through the Laurel Highlands are the perfect habitat for them, much better than larger bodies of water.
"Our spring and early summer fishing are excellent, as long as we can maintain the cold water," said Marc Billet, a fly fishing guide for Rolling Rock Fishing Lodge in Laughlintown who has served as a fly-casting instructor since the 1980s. "You have the Yough, which is a phenomenal fishery. Laurel Hill Creek, the Loyalhanna – a plethora of streams to fish in western Pennsylvania, plus all of the scenic beauty that's in the Laurel Highlands."
Monty Murty, past president of the Forbes Trail Chapter of Trout Unlimited who has held positions at the state and national levels of Trout Unlimited, said that this year is especially good for trout, with cold weather and plenty of rain and snow-melt. Combine that with spring in the Laurel Highlands, and it should be a great day for anglers.
"The water's cold and the trout are happy," he said. "It's spring. It's cool. The wildflowers are out. The birds are beginning to migrate through our area. It's just great to be out."
Conservation efforts paying off
Billet started fly fishing in the Laurel Highlands more than 60 years ago, and he said the fishing conditions are much-improved thanks to conservation efforts.
"I think it's gotten better. The Trout Unlimited organizations have improved the streams," he said.
The Forbes Chapter is celebrating 50 years of coldwater conservation. The group formed after Hurricane Agnes caused damage in and around Loyalhanna Creek, and anglers saw an opportunity to work with PennDOT and the Corps of Engineers to help redesign the waterway and turn it into a premier trout stream.
The Pennsylvania Fish & Boat Commission now lists Loyalhanna Creek as one of its best fishing waters for stocked trout. A section running through Ligonier has been designated as a delayed harvest artificial lures only (DHALO), and is now able to be fished for trout all year long.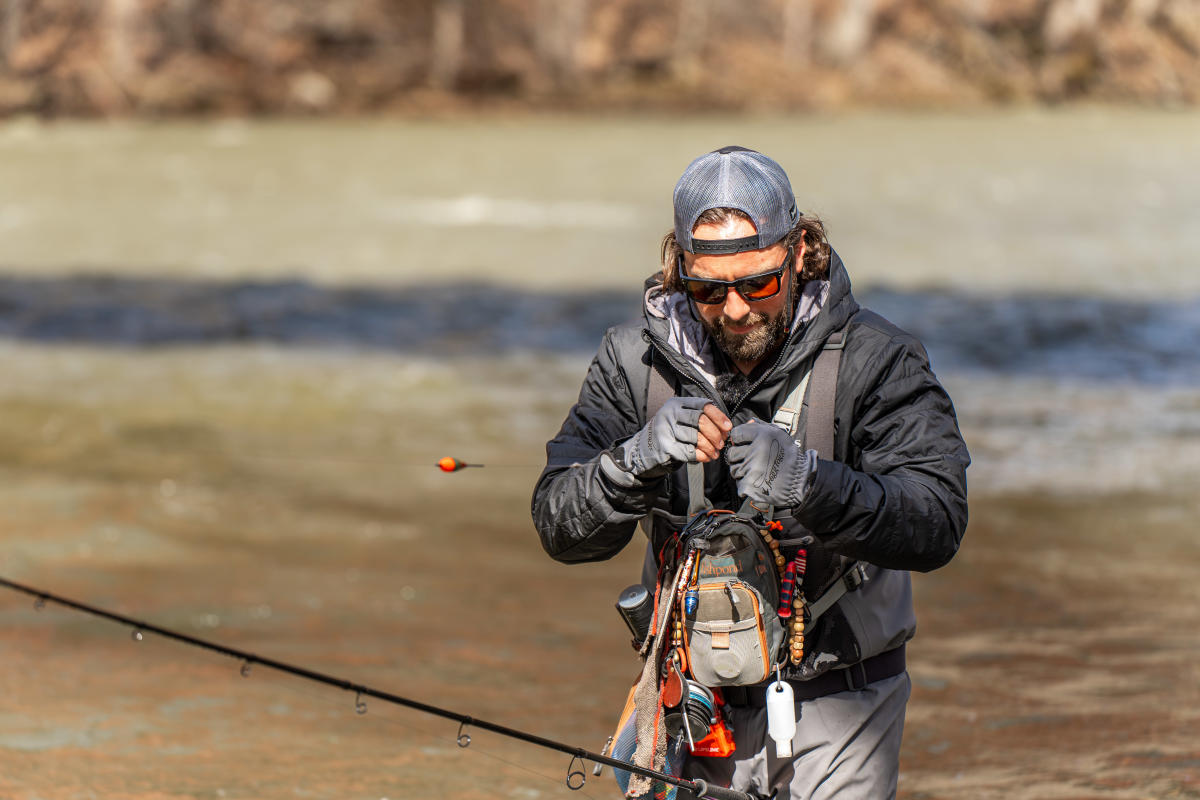 Early start for youngsters
Pennsylvania will hold a Mentored Youth Trout Day from 8 a.m.-7:30 p.m. on March 25. It is open to anglers younger than 16. Youth anglers need a Mentored Youth Permit OR a Voluntary Youth Fishing License from the commission and to be accompanied by a licensed adult angler to participate. With their license/permit, they can take a total of two trout (combined species) with a minimum length of 7 inches. Adult anglers are prohibited from possessing trout.
The commission recommends that:
Youths should be capable of fishing on their own, with limited assistance from mentor.
Mentors should be fishing within a reasonable distance of actively fishing youth.
This day is for mentors and their mentored youth, and not designed for large groups of youth fishing, with minimal adult supervision.
The Mentored Youth Permit is free. The Voluntary Youth License is $2.97 ($1 cost + $1 issuing agent fee + $0.97 PALS transaction fee). Adult anglers need an annual fishing license and current trout/salmon permit). Get the youth permit/ buy the youth voluntary license at HuntFishPA or at a licensing agent.