When it comes to celebrating our nation's birthday, several destinations come to mind as prime locations to dive into all that is the Independence Day holiday: Washington, D.C., Philadelphia, Boston, Gettysburg, national and state parks, and the list goes on. Locally, fireworks displays and attractions like Idlewild Park & SoakZone, the Westmoreland Arts & Heritage Festival, Seven Springs Mountain Resort and Nemacolin Woodlands Resort are all among the venues that draw large crowds each July 4th.
But when it comes to understanding and honoring the American spirit, particularly in recent U.S. history, there's no better place to visit than Somerset County, now known as America's County® because of two significant events in the county's - and the country's - history.
On Sept. 11, 2001, a day that began like any other, Somerset County was forever changed when United Airlines Flight 93 crashed in an abandoned strip mine near Shanksville. Flight 93 was the fourth commercial airliner hijacked by terrorists in a strategic attack on the U.S. But unlike the planes that crashed into the World Trade Center towers in New York City and the Pentagon in Washington, D.C., Flight 93 never reached its intended target, believed to be the U.S. Capitol, thanks to the heroic acts of the 40 passengers and crew aboard that flight.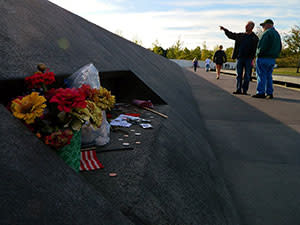 Today, hundreds of thousands of visitors come to see the Flight 93 National Memorial each year to honor the actions of those who thwarted the terrorists' plans. While the memorial officially opened in September 2011, this September will see the dedication and opening of the site's visitor center and learning center, which will further detail the story of Flight 93 and its passengers for generations to come.
Just 10 months after the events of Sept. 11, 2001, another incident thrust rural Somerset County into the national and international spotlight. On the evening of July 24, 2002, nine miners from Quecreek Mining Inc. became trapped 240 feet below ground after breaching a wall separating their mine from an abandoned, flooded mine last worked in the 1950s. More than 50 million gallons of 55-degree water flooded the Quecreek mine, trapping the nine men in a 4-foot high chamber.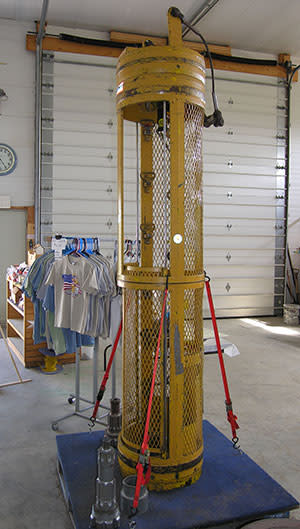 What followed was a four-day, around-the-clock emotional and harrowing rescue attempt riddled with setback after setback as federal, state and local officials rushed to save the miners while the world watched. In the early morning hours of July 28, after 77 hours of being trapped underground with poor air conditions and rising waters closing in, all nine miners were rescued safely, each one pulled the 240 feet to the surface in a 22-inch metal rescue capsule. The safe rescue was inspirational and a feel-good moment for a community and a country still healing from the tragedy of Sept. 11, 2001.
This month marks 13 years since the "9 for 9" rescue and since 2002, tens of thousands of people have visited the Quecreek Mine Rescue Site on the more than 200-year-old Dormel Farms® just outside of Somerset and a short 15-mile drive from the Flight 93 National Memorial. Visitors to the site can explore the education/visitors center, see artifacts from the rescue, examine interpretive exhibits and more. The Quecreek Mine Rescue Site also includes a 7-foot bronze coal miner statue, a tribute to all coal miners, past and present, as well as the Monument for Life park, a permanent memorial honoring rescue workers everywhere.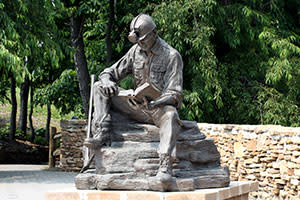 Both the Flight 93 crash and the Quecreek mine rescue thrust quiet, rural Somerset County into an international spotlight, forever changing the region and its people. In a short, 10-month span, area residents and businesses came together twice in a time of need to help in any way possible - as first responders, as donors of food and services, as a respectful, welcoming community - and now they've taken on the role of caretakers for two important sites in their own backyards.
Because of these events, the U.S. Patent & Trademark Office designated Somerset County as America's County® in February 2005 and it's a moniker of pride for Somerset County residents. This holiday weekend, I invite everyone to visit Somerset County to learn more about both the Flight 93 and Quecreek mine rescue stories and to discover all that is America's County®
.