Westmoreland County is divided into 65 municipalities of various sizes, shapes, and landscapes. It is our mission to explore what makes every one of those 65 municipalities special.
We are moving in random order through the list. We are on our fifth feature, and this time, we landed on Upper Burrell Township.
Upper Burrell Township has just around 2,200 people, and students who live here are served by the Burrell School District. And it's not just K-12 students that enjoy a wonderful education in Upper Burrell Township! Penn State New Kensington calls Upper Burrell its home, and around 800 students experience its stellar programs every single year.
Upper Burrell officially came into existence in 1879 when Burrell Township was divided into Upper and Lower Burrell. As with many places in Westmoreland County, agriculture and mining provided jobs throughout most of the township's history. You can still find signs of this agricultural heritage, especially at locations like Ghost Pines Farm.
Today, visitors to Upper Burrell can find the Byerly House, a site placed on the National Register of Historic Places in 1985. To quote from the Inventory Nomination Form:
"The Byerly House is Upper Burrell Township's only intact brick house from the first half of the 19th century. Due, perhaps, to the small number of owners it has had in its lifetime, the house has retained an unusual degree of exterior and interior architectural integrity. Its particular vernacular style, with both Post-Colonial and Greek Revival elements, is found in Westmoreland County, but is is unique in this western Township."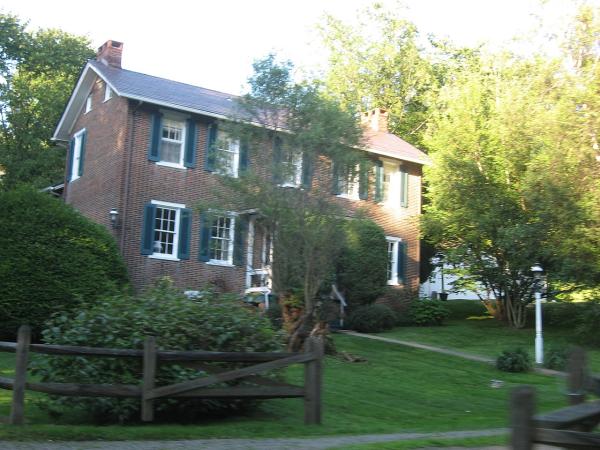 What Westmoreland County municipality do you want to see in the spotlight next? Only 60 more to go!