As I settled in for my third episode of The Bachelor, I was ready for this show to settle down and start using all the familiar tropes of reality TV, with clearly established villains we as an audience can root against. However, my opinion of who to root for 180'd faster than a white water raft hitting Dimple Rock at the wrong angle.
Hot Take from this episode: I like Victoria now! What's that about? She actually seems like a genuinely funny person and delivers the best lines of the show, and routinely cracks up the other women. In honor of the Queen, here's some of my favorite moments of the episode that don't involve "The Sarah Show," as she so aptly put a name to this week's drama.
Droves of Donkeys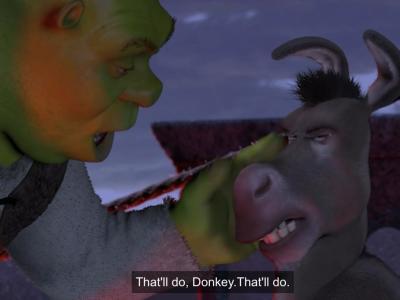 By far, the moment of this week's episode had to be the seemingly instant invasion of donkeys into a perfectly romantic date between Matt James and Serena. One second, they're debating the appropriateness of turtles as childhood pets. Faster than Shrek can kick open his outhouse door, a herd of donkeys arrive on the scene, chowing down on some cheese and hilariously stealing some time with Matt for themselves.
At Nemacolin, where the Matt James season is filmed, wildlife adventures like this are located all over the resort and a big part of the appeal! Guests can go on a safari tour to see Billie Goat mountain, buffalo, tigers, lions and more accompanied by a zoo keeper to learn more and observe training and feeding. You can even be just like Matt and Serena and horseback ride through the stunning property backdropped by the mountainous Laurel Highlands. I recommend a late fall visit to maximize the colors you'll see for the best experience.
Saucy Poetry Readings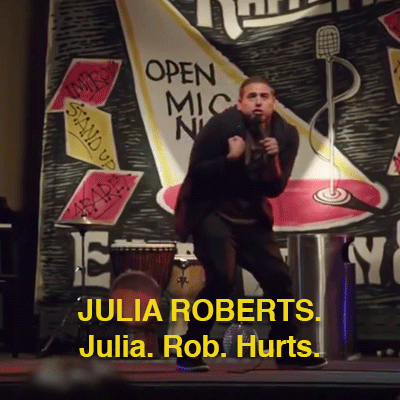 The biggest "what the" moment of the show had to be when host Chris Harrison was able to plan an activity, but somehow made it a plug for his romance novel, including an excerpt I couldn't stop laughing at. I rather have listened to the slam poetry scene from 21 Jump Street. Luckily, the Laurel Highlands has a lot of great prose written about it already, with best-selling authors covering the region's heroes, history and lore.
In honor of my newfound appreciation of Victoria, I've decided to take a page from this date and write my own (work safe) haiku for this season's leader of the Mean Girls based on her best quotes from last night:
"Haiku [for Victoria]"

We Go Together

Like Oil & Vinegar

Sarah needs a Xanax
The Ultimate Picnic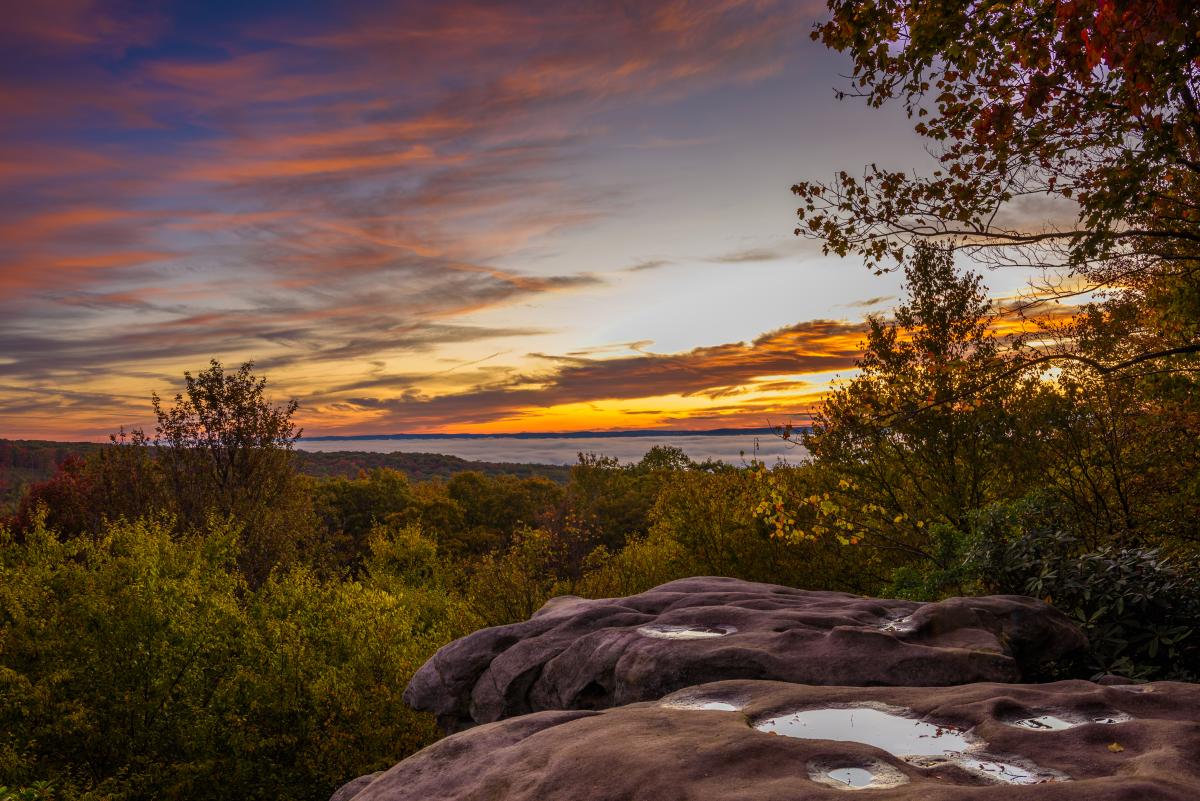 I'm a foodie through and through, but this episode was the first that made me pause the episode to go get a snack after Matt and Serena started munching from a charcuterie board. And it got me thinking, where is the ultimate picnic spot in the Laurel Highlands?
My personal favorite spot is Beam Rocks at Forbes State Forest, a rock outcropping offering a breathtaking panorama of the surrounding Laurel Highlands, and beautiful in every season. Plus, it's a flat, easy hike out to lookout! Learn more about our state park system and discover your own favorite picnic spot!
Now that I have the right spot, I need the perfect snack to bring on my picnic. If we're going with the charcuterie theme, then it's all about staying local. Pleasant Lane Farms in Latrobe is my new favorite stop for cheese, and their quark and secret pizza cheese can't be beat. For meat, I'm definitely going to Delallo's in Jeannette for all of my Italian favorites perfect for snacking - salami, capicola, mortadella and a little bit of soppresseta (and I never leave without some of their cheese-stuffed peppers and olives).
Well, that does it for this week's episode. I'm now starving and already thinking about my next adventure in the Laurel Highlands and creating the ultimate picnic spread. See you next week for more from Nemacolin and The Bachelor.