There are a lot of things that make the Laurel Highlands snowmobile trail system unique, including the fact that the 116 miles of groomed trailed in Forbes State Forest wander in and out of state parks, forest lands, and state game lands. But that's only one part of the excitement. 
"I ride from when it first starts snowing until it quits, which at times in the first day of spring trout season," says Steve Matscherz of the Laurel Highlands Snowmobile Club. "There can be snow at the top of Laurel Ridge when there's none down below, so I've spent the morning riding across the top of the ridge with my kids and then gone home to cut the grass. It's a pretty unique experience seeing people fishing on the same day that I'm riding a snowmobile."
In addition to the Forbes State Forest trails, the Sugarloaf Trail System and Pressley Ridge offer almost 16 miles of riding in Ohiopyle State Park. Three different snowmobile clubs help to keep the trails maintained and groomed, including the Rolling Ridge Club, Maple Summit Snowmobilers, and Laurel Highlands Snowmobile Club.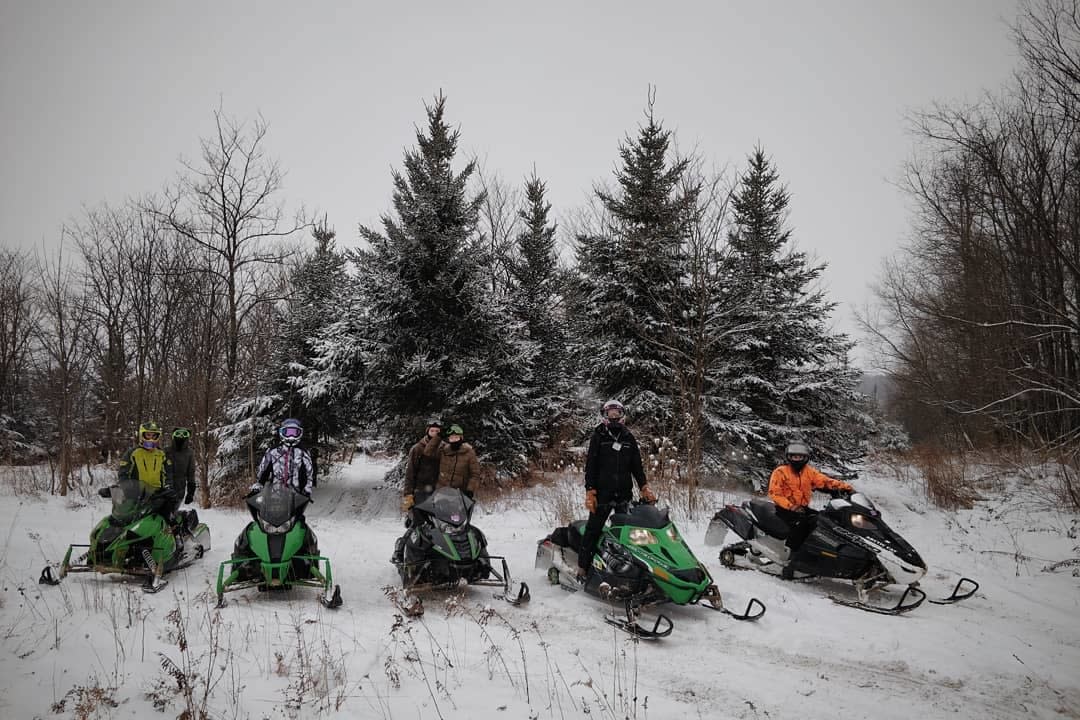 "The trails offer a real diversity of landscapes, so riders get to see a lot of different scenery while being immersed in nature," says Rachael Mahony, environmental education specialist at Forbes State Forest. She adds that the most popular snowmobiling area is Laurel Mountain, which is always bustling with winter recreation enthusiasts.
"One of the best things about riding in the area is getting the chance to view things that most people don't get to see," says Matscherz. 
"One of my favorite places to stop is at the waterfall at the end of the Blue Hole Trail on Laurel Ridge; that winter-use only road is only accessible with snowmobiles, so you can park there and walk back," he explains. "There's also another waterfall on DCNR state forest property in Laurel Hill State Park that you can stop and walk down to--it's not something that you'd see normally because you'd have to walk miles through the woods to get to these places."
Insider Tip!
Be prepared in case of emergency. Let someone know where you're riding and when you plan to return as cell phones do not work in every area of the mountains. Carry a map, know the road and trail conditions, and the weather forecast.
Go in the Snow
If you've never been snowmobiling in the Laurel Highlands, it's easy to make a plan; conditions are posted on the DCNR website under the Recreation tab and are updated once a week. Information is also available on the Pennsylvania State Snowmobile Association's (PSSA) hotline, which is updated every Tuesday and Friday (877-766-6253) or on their website at pasnow.org.