Welcome to Latrobe, the hometown neighborhood of Fred Rogers!  On your way from stop one to stop two, be on the lookout for a familiar saying: "It's a Beautiful Day in the Neighborhood."
Fred Rogers Statue in James H. Rogers Park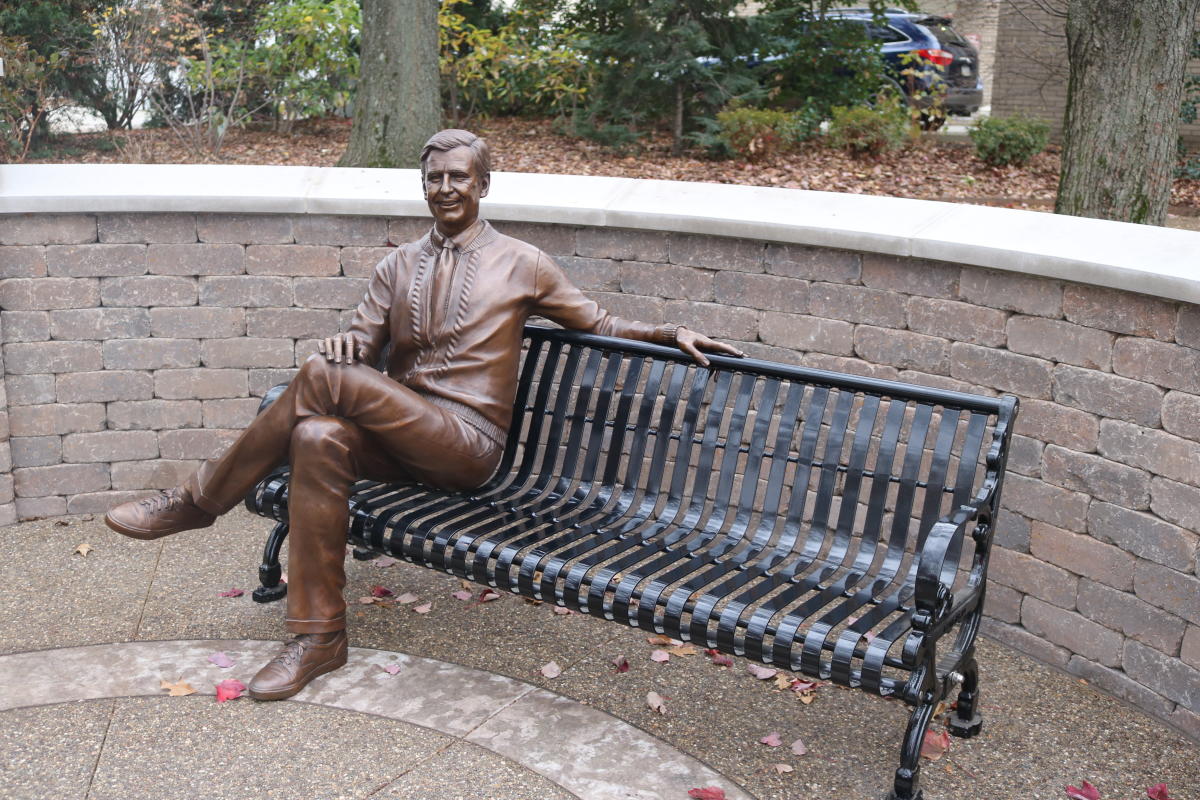 photo provided by Saint Vincent College

 

Take a walk around downtown Latrobe, Fred's hometown, and make a stop at the James H. Rogers Memorial Park, named in honor of Fred's father. Take a seat on the bench next to the life-size Fred Rogers statue and be sure to take advantage of the perfect selfie opportunity!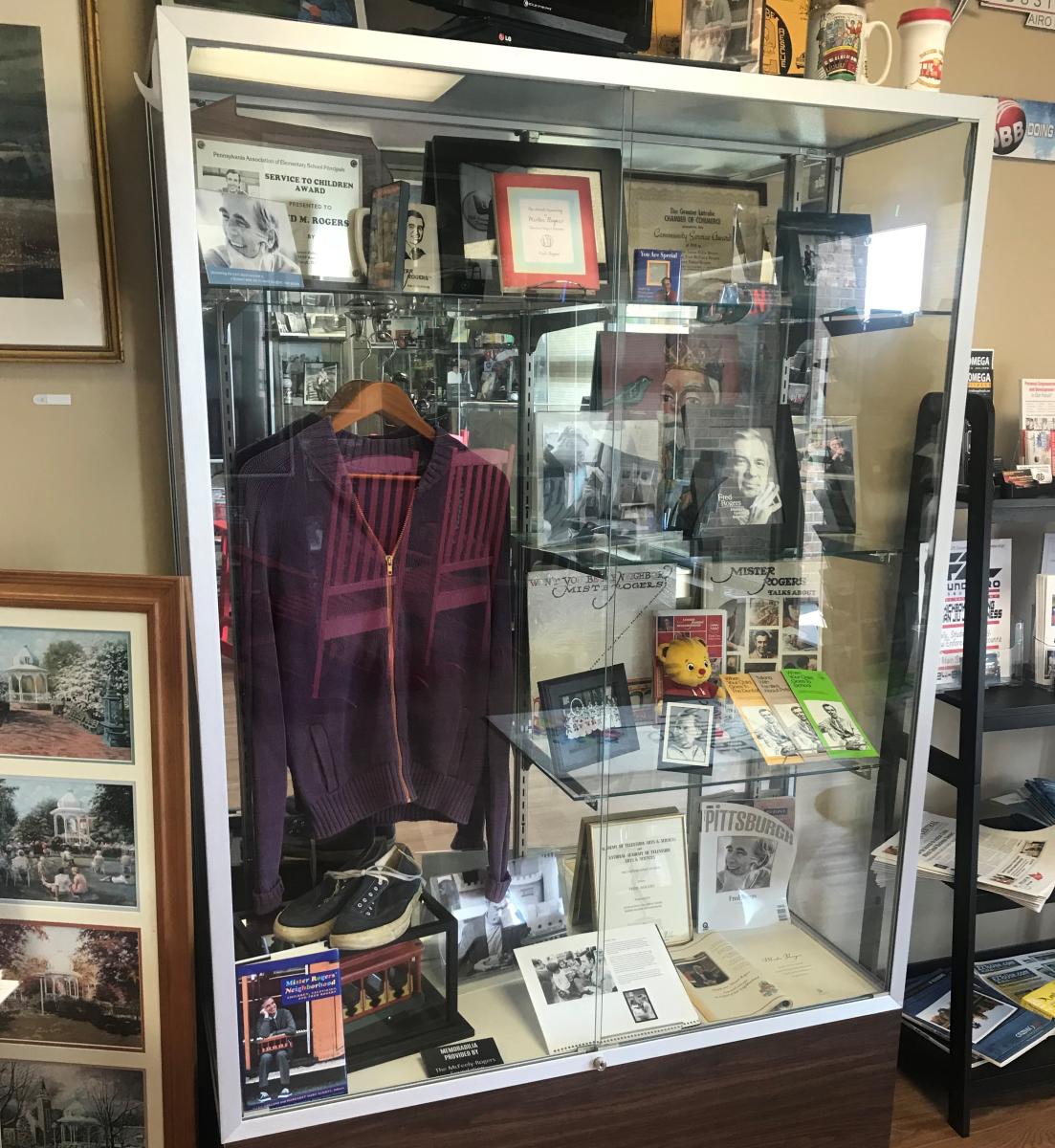 Get a glimpse into the true family man by paying a visit to the Greater Latrobe-Laurel Valley Regional Chamber of Commerce! You'll be able to view a special video, see photos of Fred and his family from a personal collection, and, of course, see his iconic cardigan sweater and a pair of his signature navy blue sneakers worn on his television show, "Mister Rogers Neighborhood."  Located at 811 Ligonier Street in Latrobe, the chamber is open 10 a.m.–5 p.m., Monday through Friday.
Visitor tip: They are now stocked with Beautiful Day in the Neighborhood Daniel Tiger Funko Pop toy for collectors of all ages!
 
Latrobe High School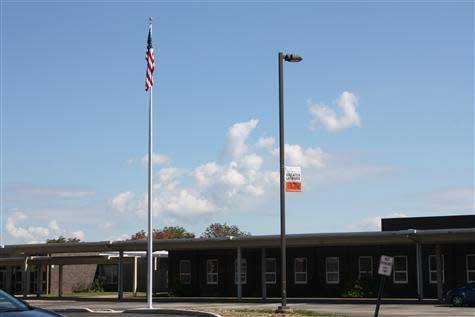 Fred attended Latrobe High School when it was located in the former Latrobe Elementary School, located on Ligonier Street. The present-day high school honors Rogers and golf legend Arnold Palmer with a display of memorabilia of the two famous alumni. However, it is only open to the public during school events such as plays and art shows.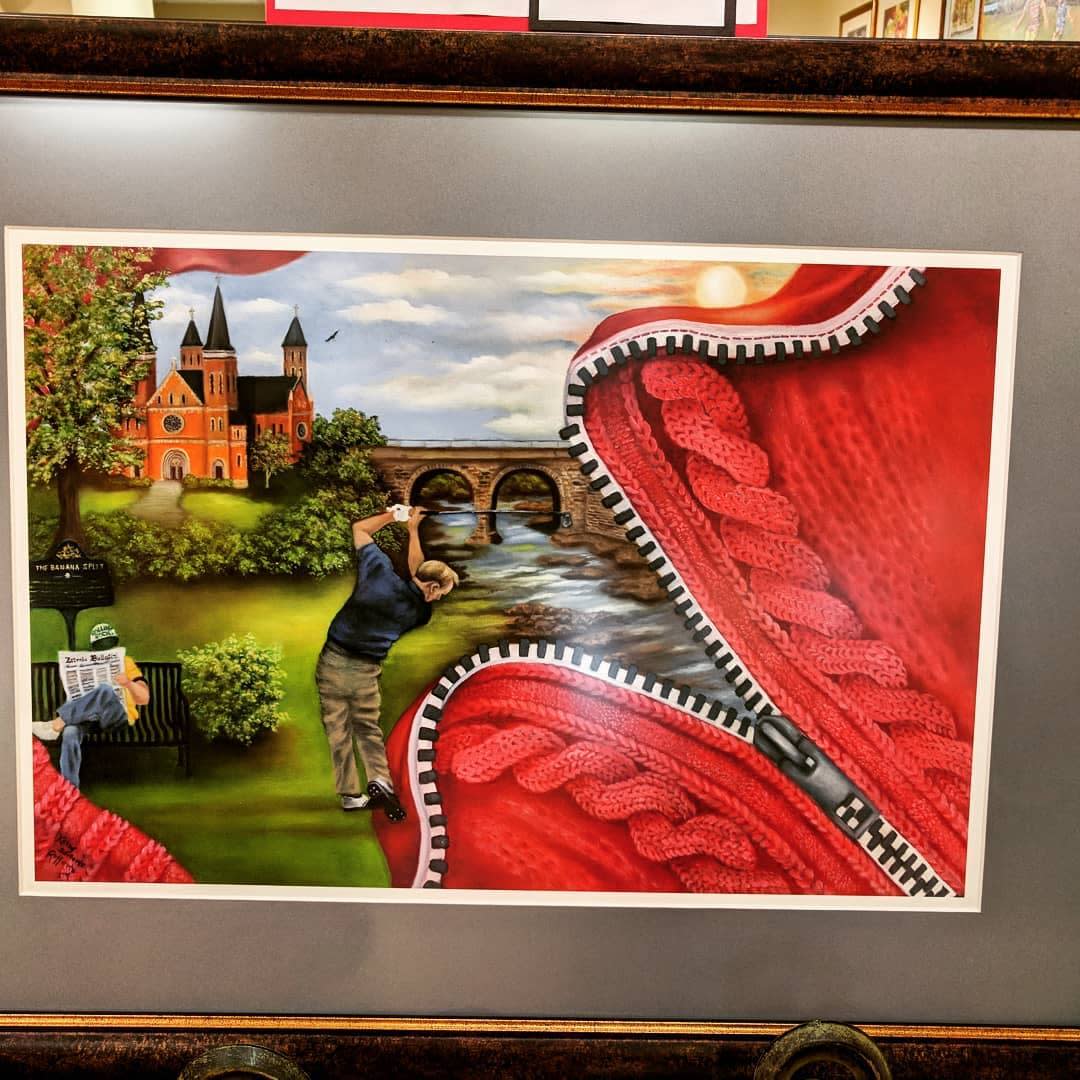 Enjoy breakfast or lunch at Ricolita's Cafe at the Latrobe Art Center, where you can browse through Mister Rogers' Neighborhood merchandise for sale and inspiring artwork by local artists. This hub of arts and activities was co-founded in 2002 by Nancy "Laney" Rogers Crozier, Fred's sister.
Rogers-McFeely Memorial Pool
The construction of this community pool was funded by Fred's parents to provide a safe place for local kids to swim.
Latrobe Presbyterian Church
Did you know that Fred Rogers was an ordained minister? On your journey through town, see where he went to church as a youngin'. Near the church, you will find a small plaque and an old school bell that marks the former Second Ward School, where Fred attended elementary classes.
Fred Rogers' Place of Burial
Reflect on Fred Rogers' legacy and impact on the world and visit his final resting place at Unity Cemetery in Latrobe.
There are plenty of things to do and see between these Fred Rogers attractions. Use the map above, pinned with the places mentioned, to find a restaurant to grab a bite to eat or a place to stay. 
We partnered with Visit PA to create The Fred Rogers Trail, so be sure to check out the rest of the trail that will take you through Pittsburgh, Washington, and New Florence to see everything Fred Rogers.