The trees are turning colors and the leaves are slowly falling. Fall is here! That means it is now perfectly acceptable to wear sweaters and eat and drink everything pumpkin flavored, right? We know that fall brings a ton of festivals, events, activities, and views, and we don't want you to miss a thing. Start your fall checklist today!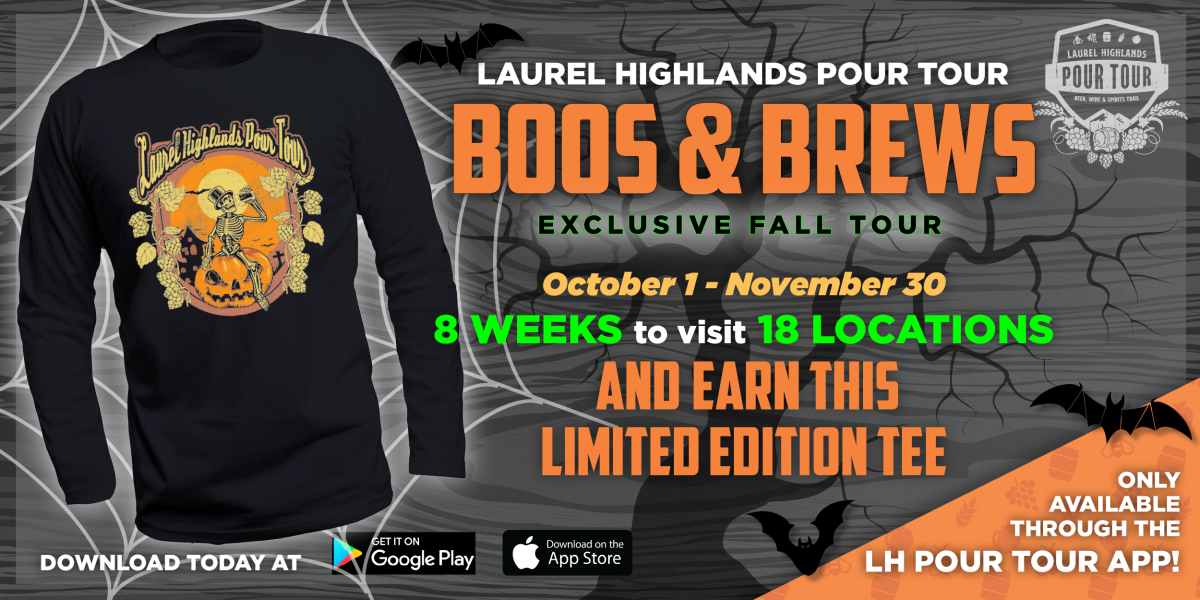 If you're a fan of fall-themed beverages, the Laurel Highlands Pour Tour launched an exclusive fall tour right up your alley: Boos & Brews! The tour runs until Nov. 30, so get sippin'! Download the free Laurel Highlands Pour Tour app and check in at 18 of our 40+ locations, and we'll mail you an exclusive Boos & Brews t-shirt!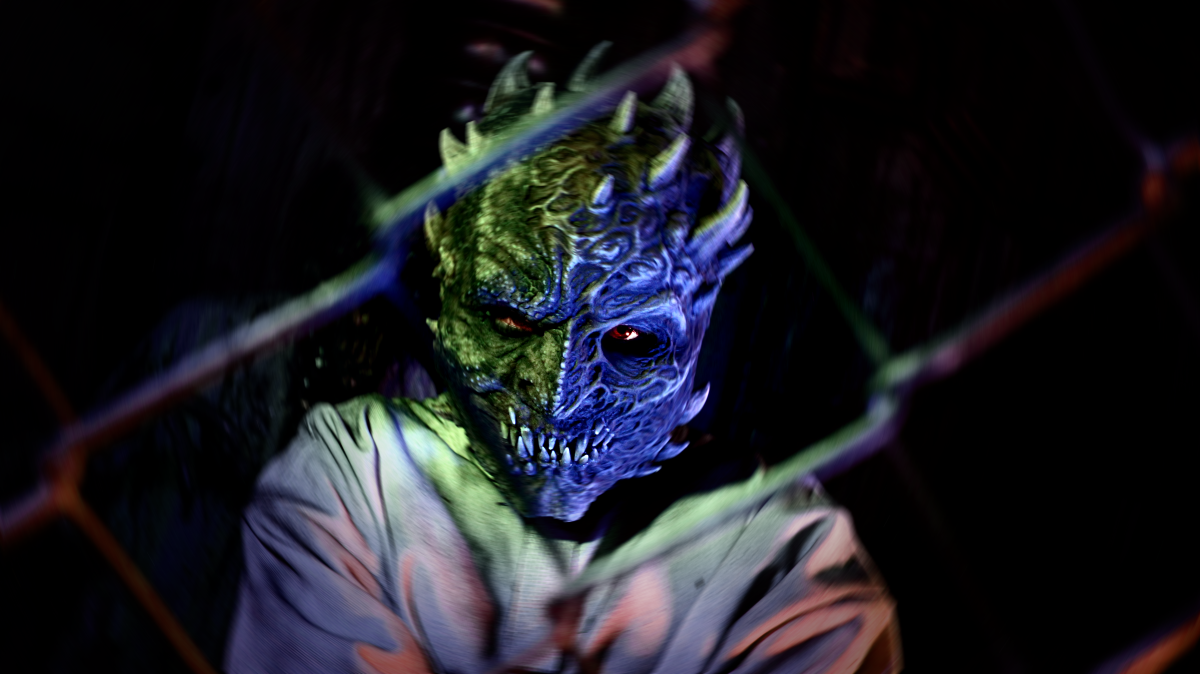 The Laurel Highlands is a prime spot for hair-raising Halloween horror. At Haunted Hollow, take a haunted hayride to the Toxic Wasteland, make your way through the Milford Asylyum and try to find your way out of the escape room. Try and survive a trip to Crawford School of Terror, where the only lesson on the curriculum is FEAR. Cap off your haunted experience with a spooky night's stay at the Grand Midway Hotel, whose roof is one giant Ouija Board.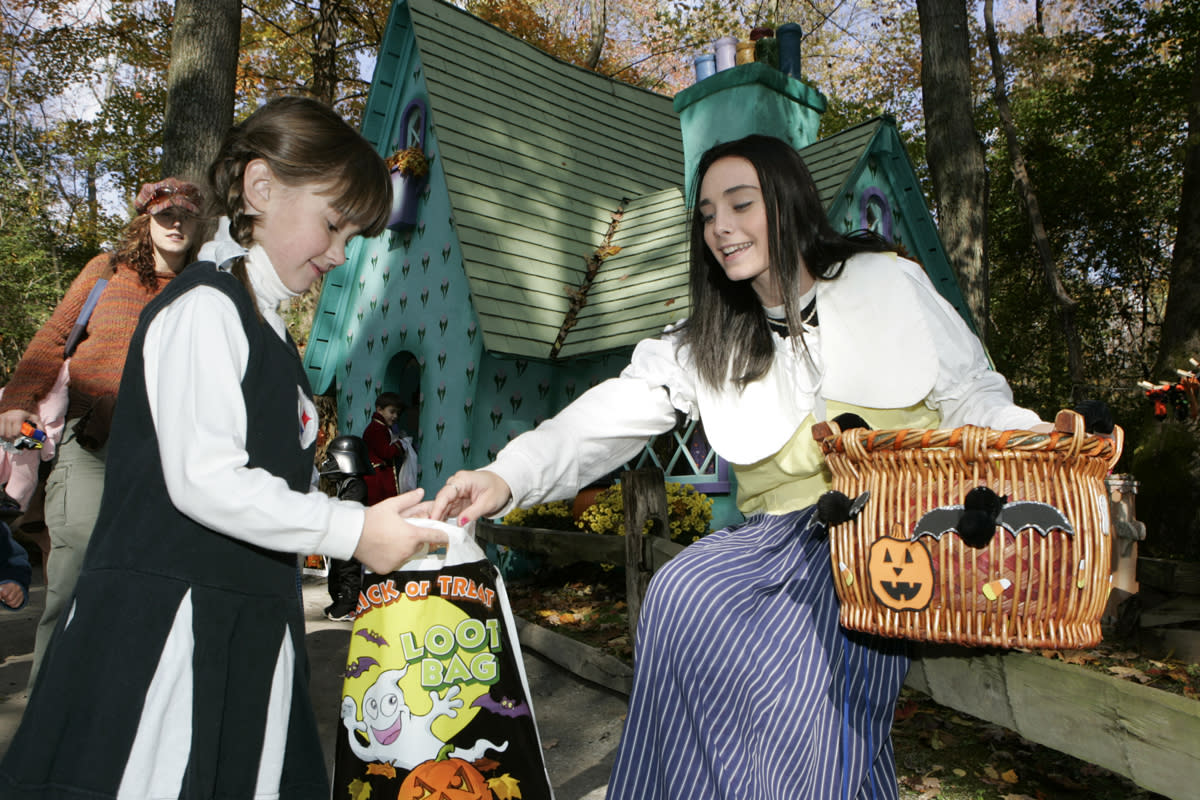 Do not fret, there are family-friendly alternatives to the scary Halloween activities! Plan a day at Maple Bottom Farm and navigate through the corn maze, go on a hayride, and watch a movie on the barn. Put on your Halloween costume and spend a Night at the Zoo at Living Treasures Wild Animal Park, where you'll see more than 50 active nocturnal animals along torchlit paths. And don't forget to stop at Idlewild's Hallowboo! for trick-or-treating through Storybook Forest!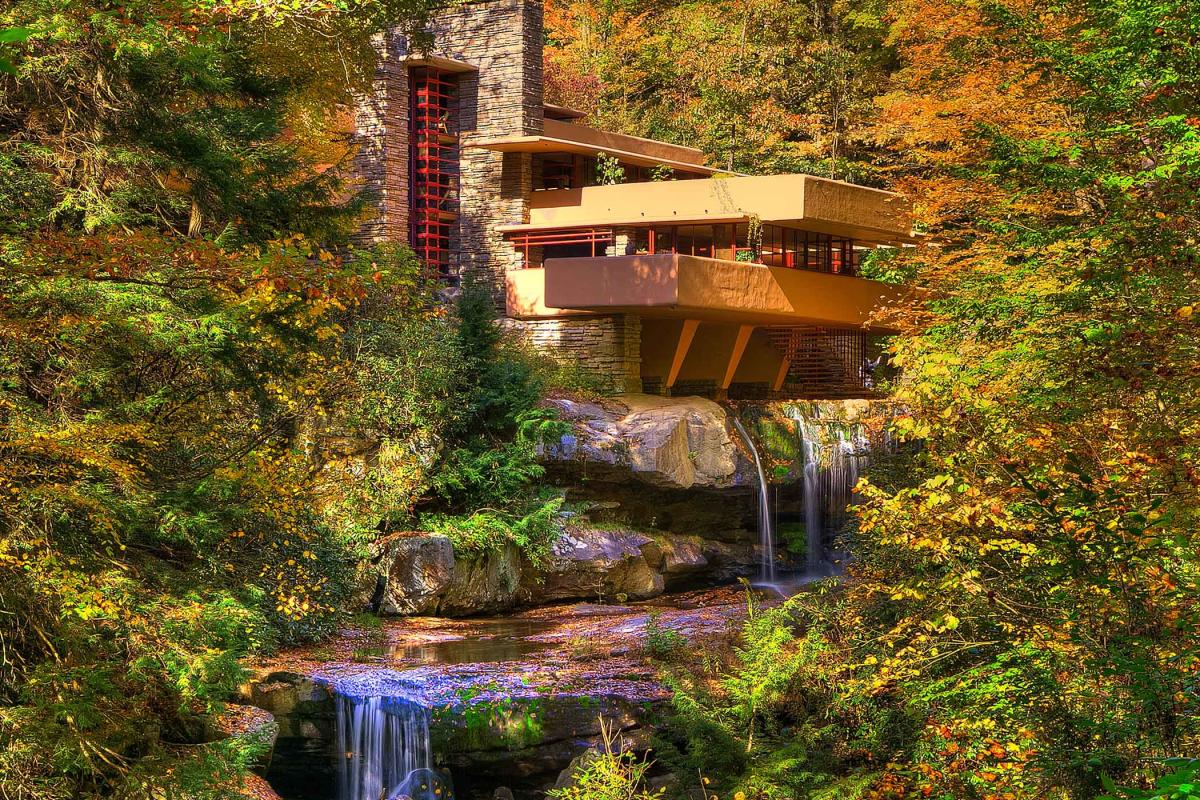 Four of Frank Lloyd Wright's designs stand in the Laurel Highlands, and the fall is the perfect season to see them thanks to the beautiful foliage! Check something off of your bucket list and reserve a tour of Fallingwater. Less than ten miles away, you can visit the mountain home, Kentuck Knob, which features an art collection and sculpture garden. Planning on staying in the Laurel Highlands? There are two Frank Lloyd Wright houses open for overnight stays in the region: Duncan House and Mäntylä, both onsite at Polymath Park.
Discover the Wonders of the Laurel Highlands

If you're about that outdoors life, the Laurel Highlands is the place for you. There's more than 700 miles of hiking and biking trails in the Laurel Highlands. From the Great Allegheny Passage to the Meadow Run Trail in Ohiopyle State Park, you're guaranteed to find a trail that is your pace.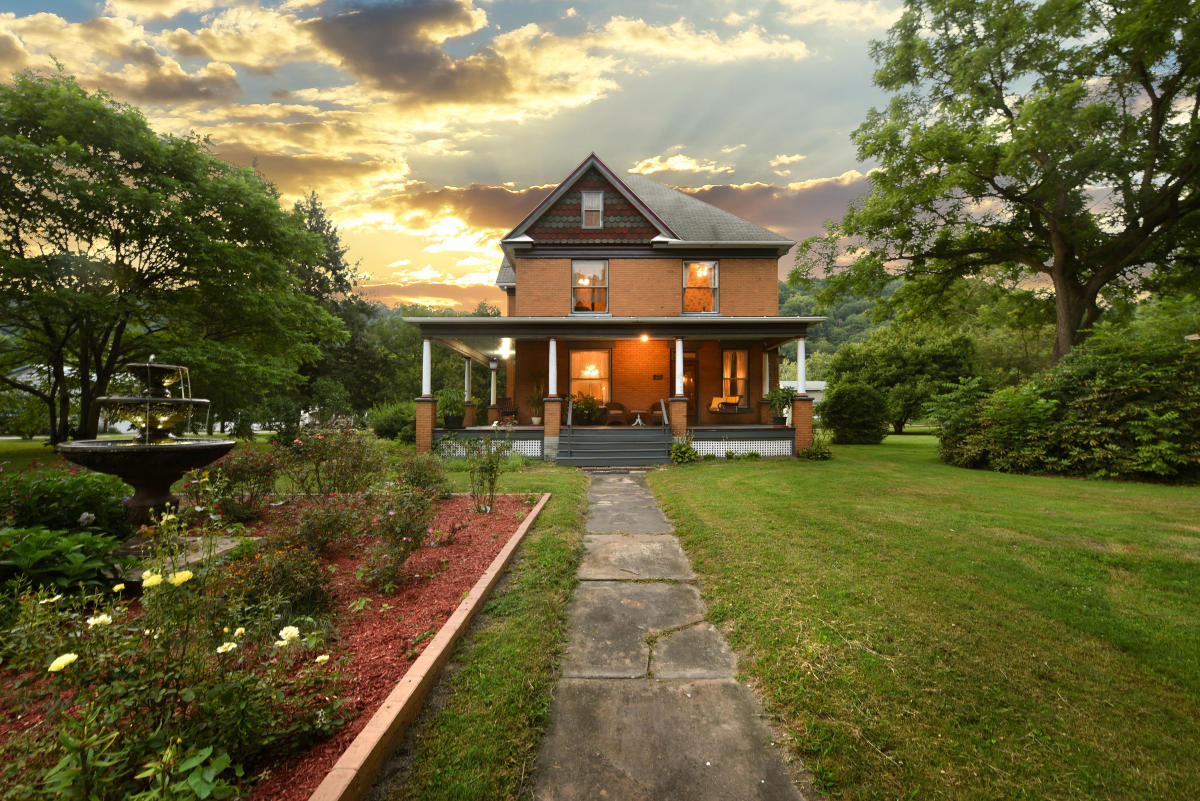 If you're a horror movie fan, you've seen "The Silence of the Lambs." But did you know that there's a filming location from the movie right in your backyard? For the first time ever, Buffalo Bill's House in Perryopolis is open to the public as a boutique accommodation and cinematic destination. Perfect for spooky season!
Be sure to use #LaurelHighlands when you post photos from your fall adventures to be featured on social media, on our website, and more!