When you hear the word "camping," what's the first thing that comes to your mind? Roasting marshmallows? Campfires? Sleeping bags? Flashlights? Lightning bugs?
Camping is a treasured tradition in Pennsylvania's Laurel Highlands and can be done in a number of different ways. Maybe it's in an air-conditioned RV or old-school style in a pop-up tent. Maybe it's in a rustic cabin or a luxurious tent with awesome amenities.
Let's take a tour of some of the camping styles and experiences we have to offer in the Laurel Highlands.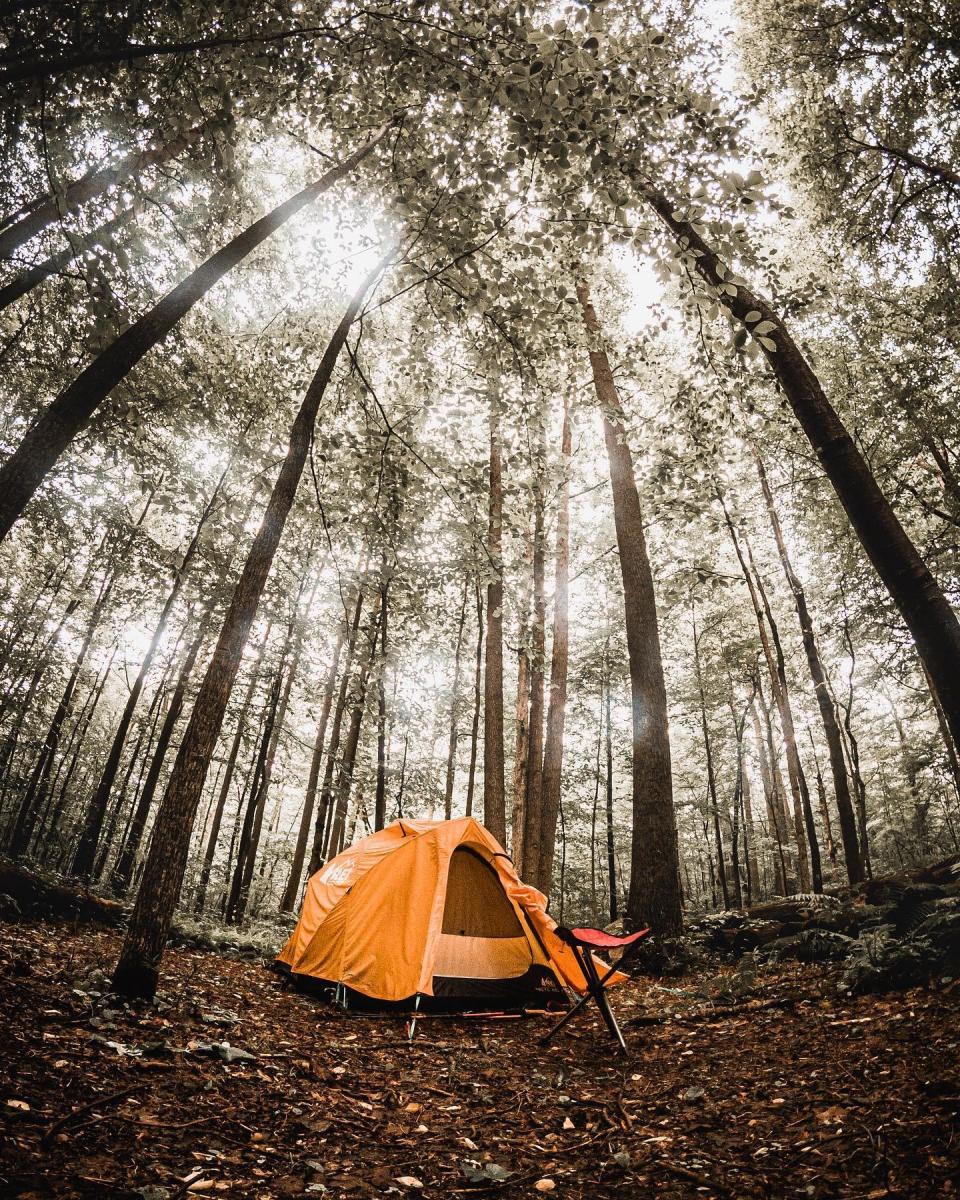 Perhaps the most iconic form of camping, tent camping is offered at a ton of locations in the Laurel Highlands. Our region is home to eight state parks, ideal for tent camping. Each state park has its own unique characteristics, so you will have plenty to choose from. Maybe you want to be close to a lake for some kayaking or swimming. Try out Keystone or Laurel Hill state parks. If you want to try out rafting, check out Ohiopyle State Park's campgrounds. Maybe you'd headed to Idlewild & Soak Zone with the kids, then check out nearby Linn Run.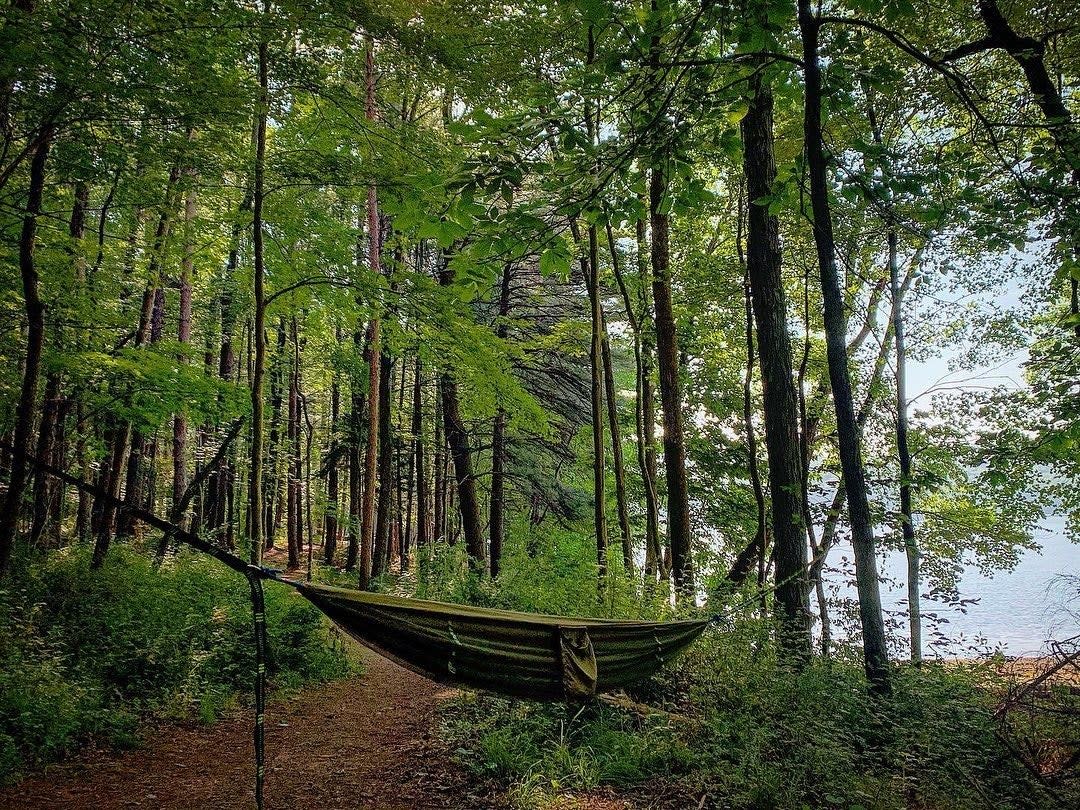 If you are really into immersing yourself in nature, check out primitive camping in Forbes State Forest. This expansive tract of land offers camping in select areas and you will need to apply for a free permit to do so. It's very easy to do and helps the forest rangers keep tabs on folks in case there is an emergency. Imagine setting up your tent or hammock under the towering trees and starry skies and hearing simply the sounds of the forest.
Many of the RV campgrounds offer a space for tents, which is a great option for groups and families who want to use the RV as a camp headquarters, and perhaps the kiddos want to roll out sleeping bags.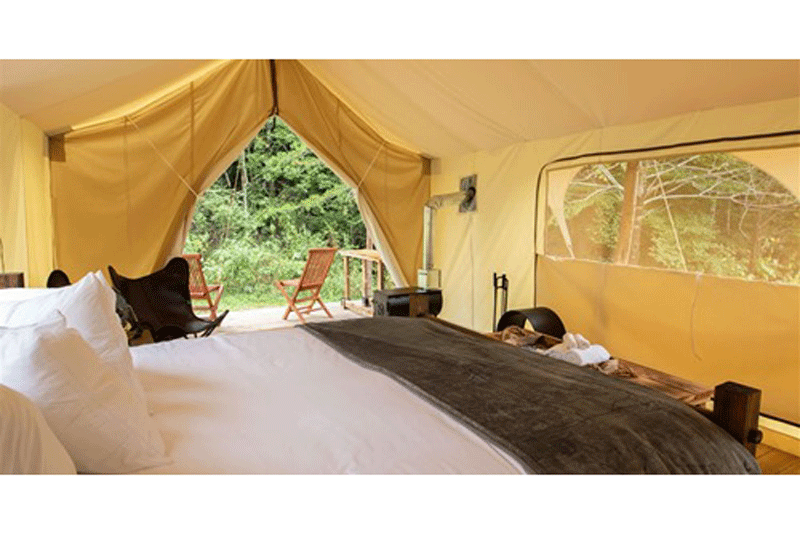 So maybe you consider the idea of a sleeping bag and a tent to be "roughing it," but love the idea of sleeping outside, under the stars with the tree frogs chirping and the owls hooting.  Check out glamping – a mixture of nature and luxury. If you want to disconnect from the world, listen to nothing but the birds and breeze, and immerse yourself in nature, (think claw foot bathtub in the great outdoors), then Campbell Farm may suit your needs. Maybe you'd like a full-on experience complete with yoga retreats, artist-led classes, and curated excursions, then Hideaway Co. is for you.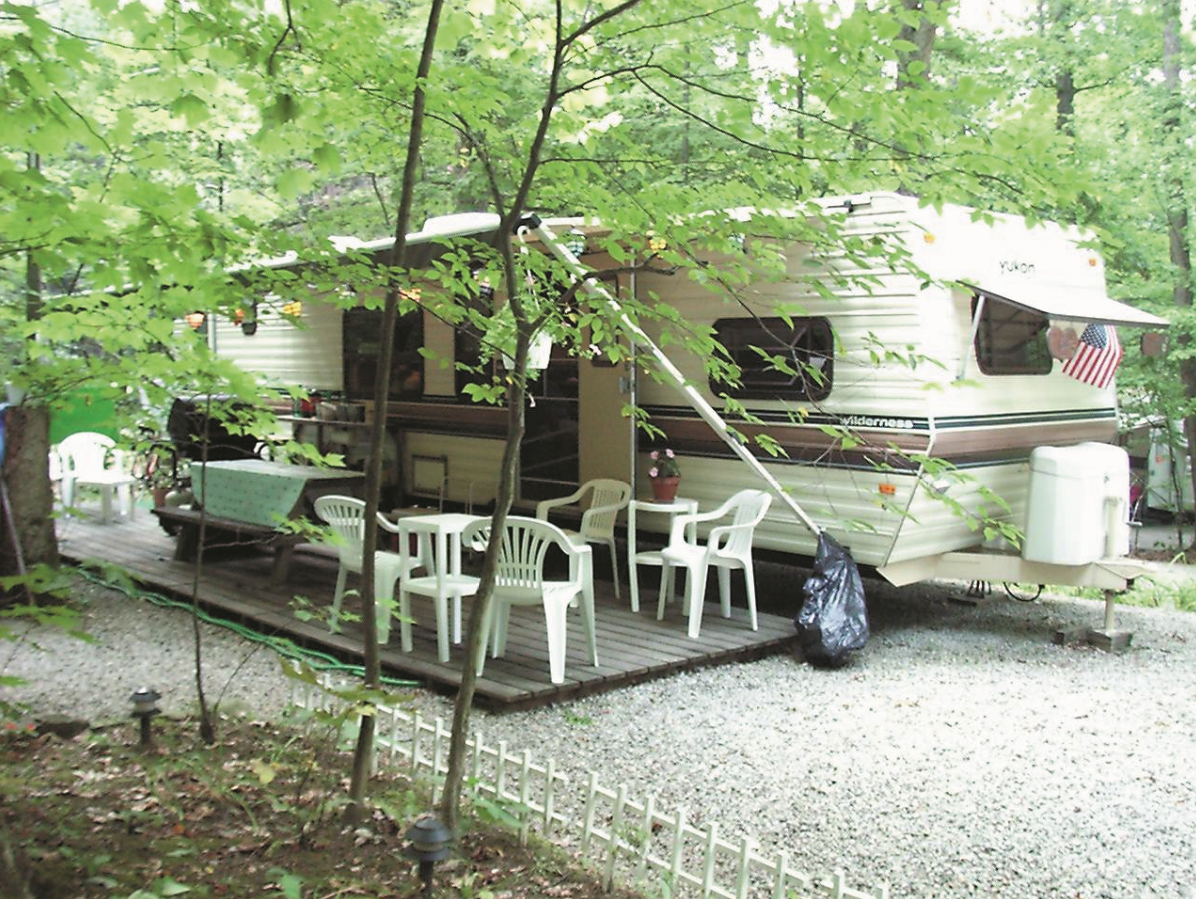 Got a trailer, motor home, or pop-up? Need full hook-up, partial hook-up? You need it, we have it here in the Laurel Highlands. Our RV campgrounds have a ton of fun to offer including swimming pools, fishing ponds, mini-golf, game rooms, and more. A Laurel Highlands favorite, Yogi Bear's Jellystone Park, even has a water park!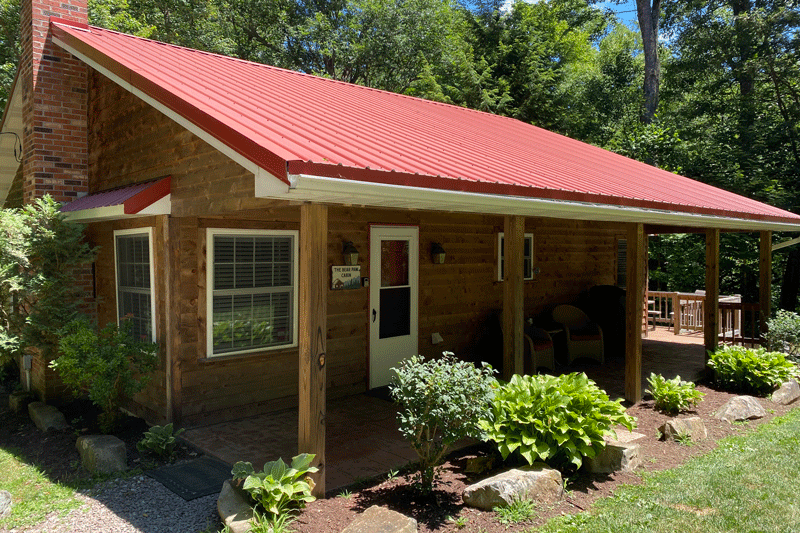 Pick your preference - a cabin high atop a mountain ridge or a cottage tucked in a valley near a meandering creek. The hills and valleys of the Laurel Highlands are home to a bevy of private getaways of all shapes and sizes. If you're looking to escape for a romantic rendezvous or a full-fledged family reunion, check out some of your options here. You'll enjoy all the comforts of home but away from home.