It's Spooky Season in the Laurel Highlands! While we have plenty of family fun attractions in October, these holiday haunts are only for those looking to get their scare on. Take part in a paranormal investigation, ghost hunts or a total darkness challenge and much more ... if you dare.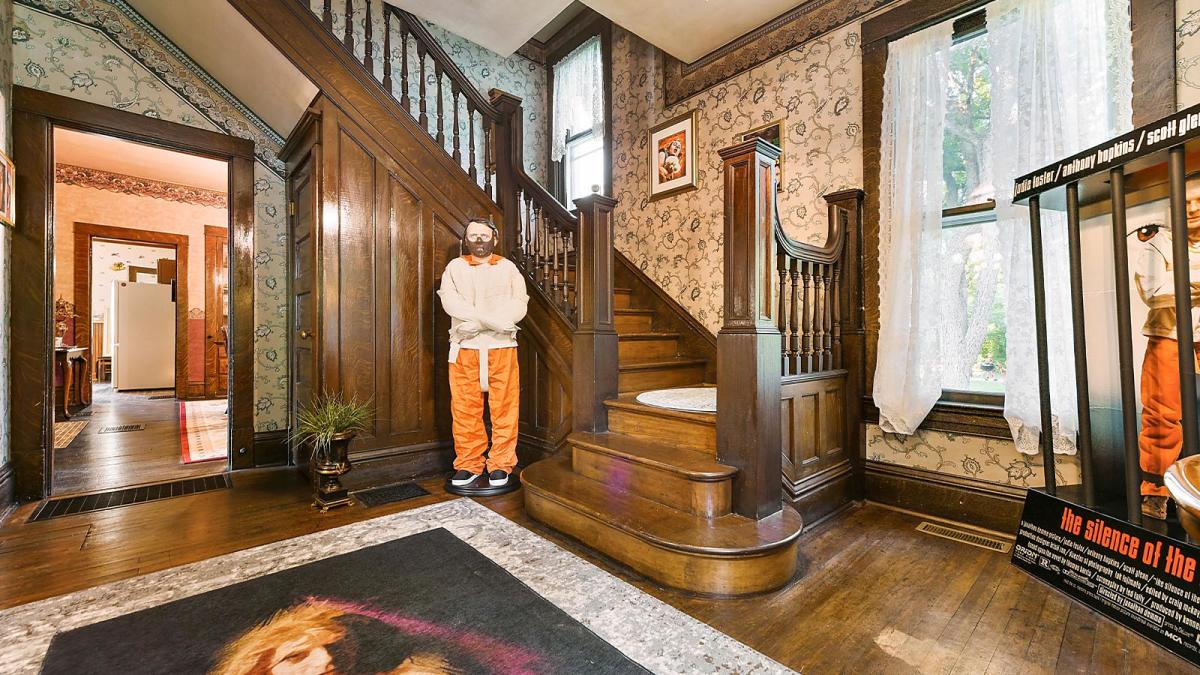 Is this Queen Anne Victorian home, which was a filming location for "The Silence of the Lambs" haunted? Find out for yourself on Oct. 30, when TV personality/paranormal researcher Brian J. Cano will host "The Spirit of Buffalo Bill's, an experiment in Paranormal Profiling." 
Guests will join Cano, who will lead an evening of investigative intrigue and is calling on all "FBI trainees" to help get some answers during this paranormal hunt.
Buffalo Bill's House owner Chris Rowan, who is an art director and prop stylist in the film industry, has been hosting tours and overnight stays for curious fans over the past year. Rowan will be on hand to point out all the incredible film-related intricacies of the house.
The event is limited to just 20 people with four VIPS slots (each VIP slot includes a double-occupancy overnight stay) and 12 general admission slots. 
Buffalo Bill's House, which offers overnight stays throughout the year, is also offering limited guided house tours for Halloween weekend, Oct. 28-30, including its first-ever night tour. The exclusive tours are $65 per person and feature the interactive well set in the basement plus the rest of the home and sprawling property. Rowan will conduct the tours, which will last approximately two hours.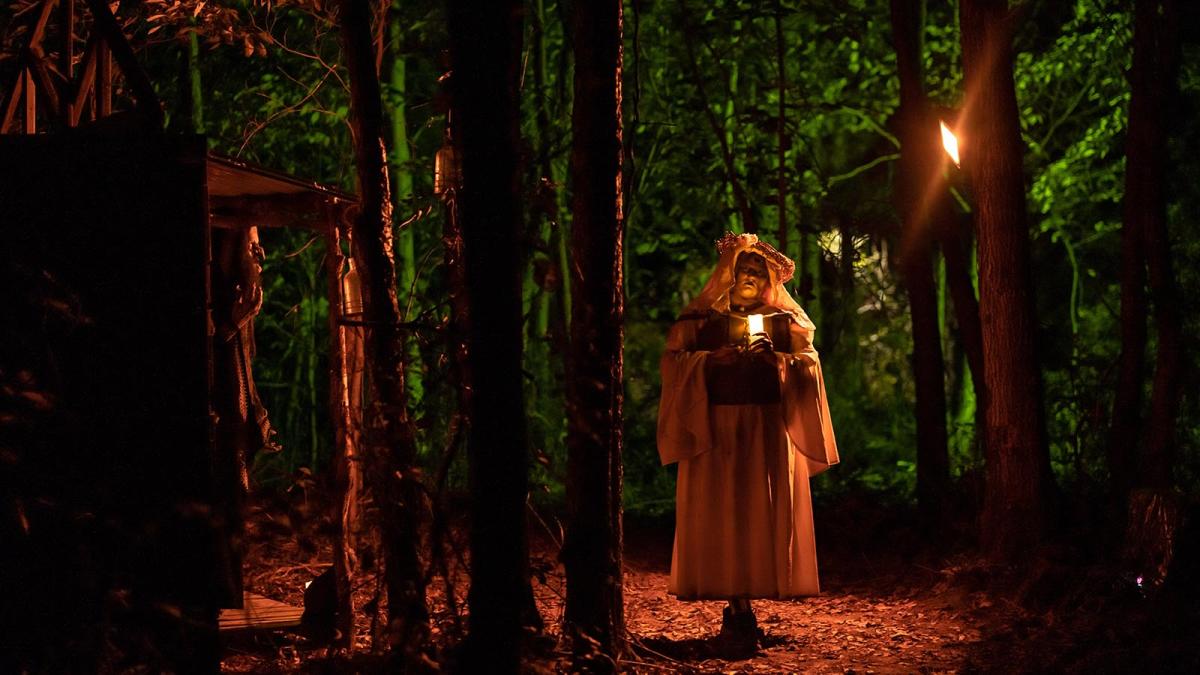 7-11 p.m. Fridays and Saturdays through Oct. 29 and 7-10 p.m. Sundays through Oct. 30
Now in its 19th season, Haunted Hills Estate keeps building on its reputation as "the ultimate haunted attraction." Featured on the Travel Channel, it offers a full night of fear and fun with eight haunted themes.
New for 2022 is Twisted Nightmare 3D, where you can don your 3D glasses and leave your sanity at the door. Haunted Hills brings Hollywood-level scares with everything from beautifully detailed sets and terrifying actors to impressive animatronics and special effects.​​
For the truly fearless, the Lights Out event Nov. 5 asks you to tackle these same terrors in total darkness. Guests must be 18 or older for this real-life horror movie where you're the star.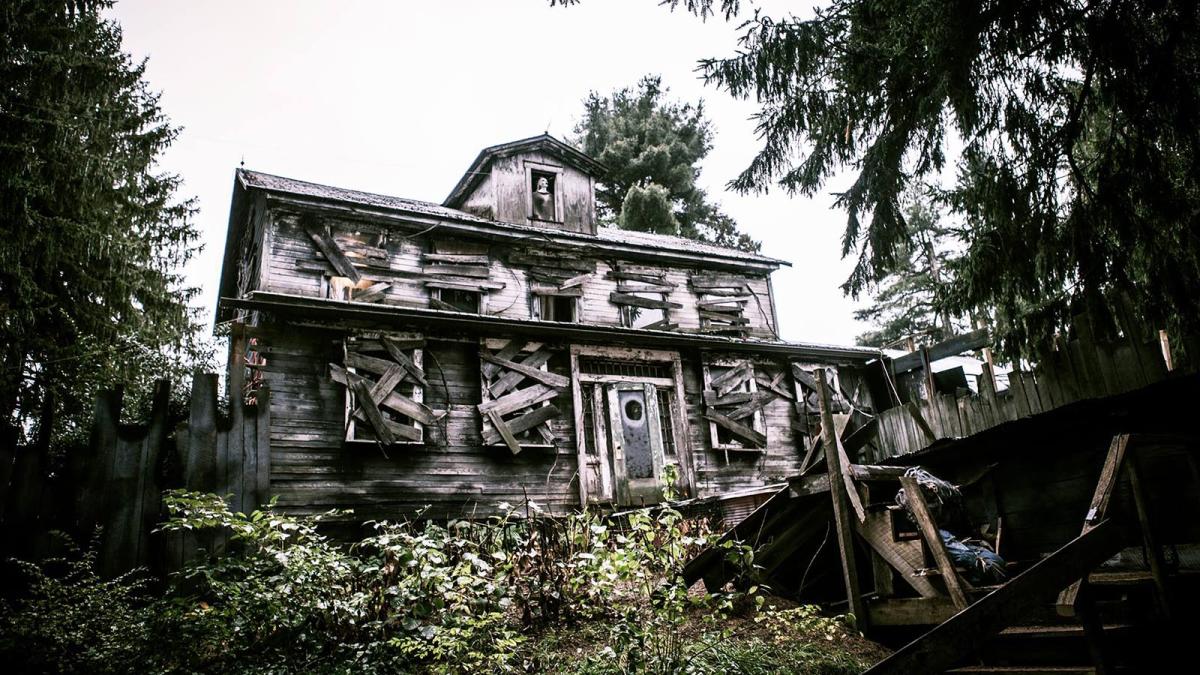 6:30-10:30 p.m. Friday and Saturdays through Oct. 29, including a special lights-out performance on Oct. 29.
Now in its 26th year, Haunted Hollow has become a scary staple of the Laurel Highlands. This classic horror experience comes complete with haunted hay rides, corn mazes, and a haunted house that will see if you become a survivor of just another lost soul in the Hollow.
Spirits of a different kind are available this year, as Trail Head Brewing Co. will be on site Oct. 7-8 and 20-21, Rusty Musket Distilling will be there Oct. 14-15, and White Horse Brewing is slated for Oct. 28-29. Haunted Hollow's DJ will also be performing every weekend.
Guests can Go Ghost Hunting, a virtual experience that lets you catch ghosts in augmented reality as you explore the haunted house. Download the app for free on the Apple and Google Play stores, and get hunting. Plus, make your Halloween night one to remember with their special Lights Out encore performance on Oct. 29 where you can challenge your friends to get through the same experience, but this time, in complete darkness.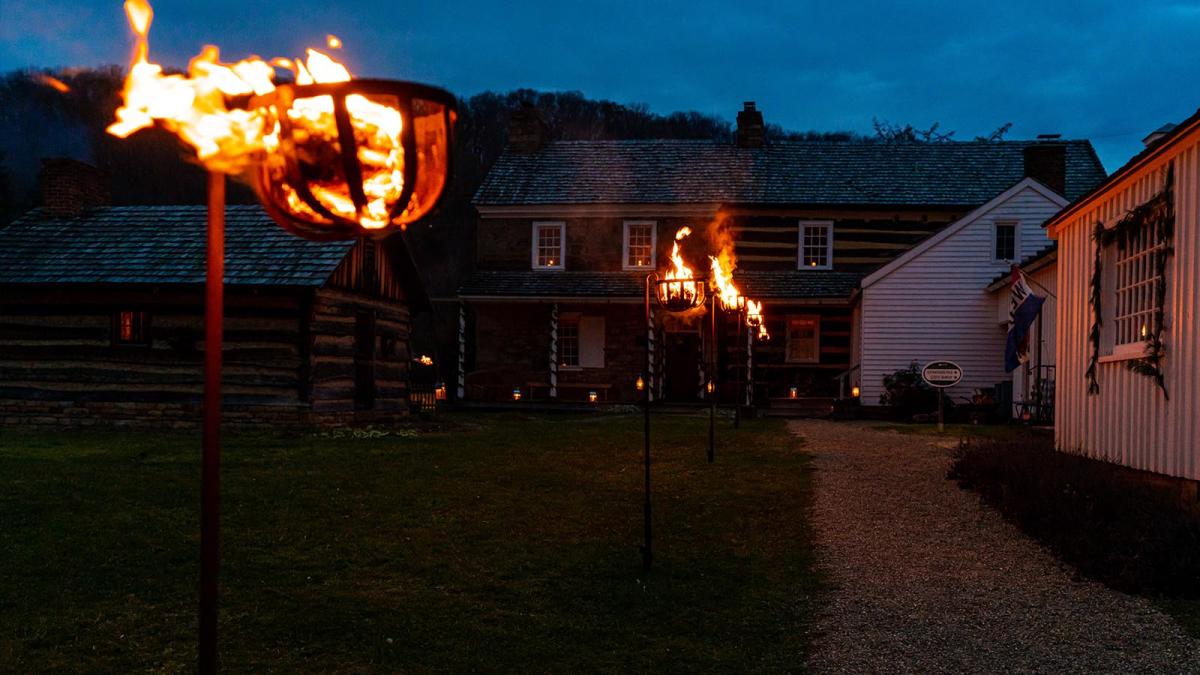 Oct. 28-30, 6-9 p.m.
Historically, the Compass Inn Museum was a place many tales were told, as travelers shared their stories with the locals and workers when they passed through. Now, docents at this 1800s stagecoach inn pass on these same stories to you, with "Hair-Raising History: Frightfully True Stories from The Ligonier Valley."
Get a jump-start on the weekend with the Compass Inn's seventh annual pumpkin-carving contest, which is free to enter. Winners in age categories will be chosen by popular vote during the weekend tours. The carving contest will be held from 11 a.m. to 2 p.m. on Oct. 28.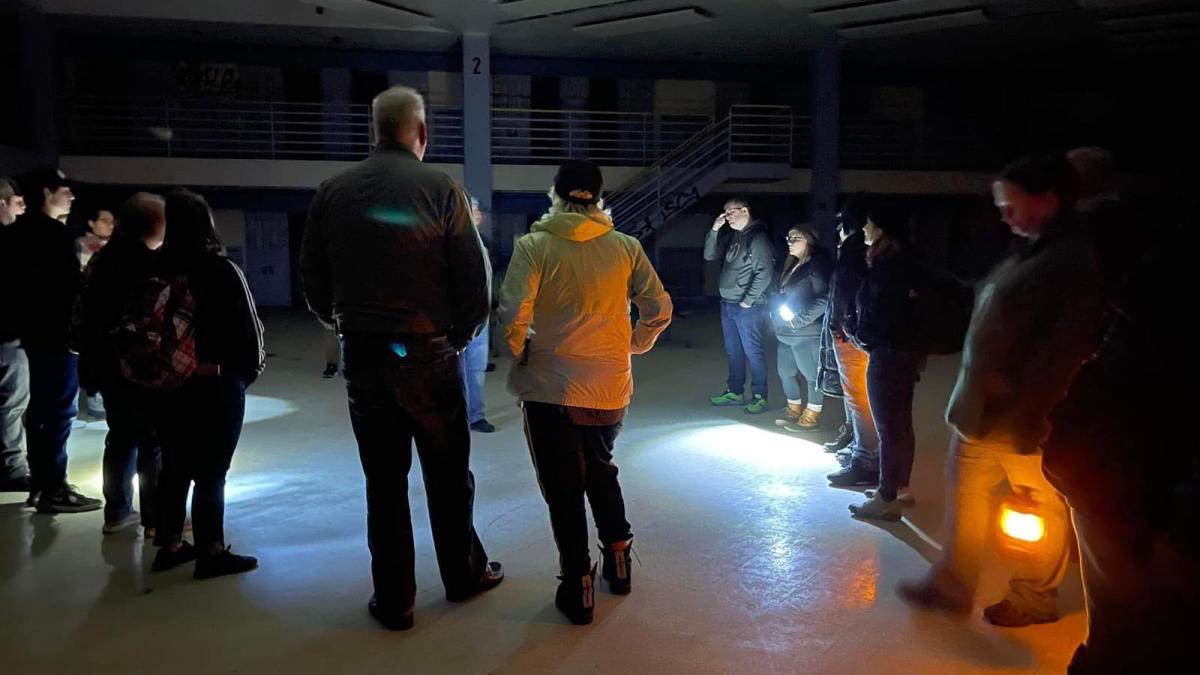 Various times
Laurel Arts and the Haunted Hollow are teaming up to transform the galleries of the Philip Dressler Center for the Arts into "Haunted, the Exhibit." Featuring the art forms of special effects makeup, fabrication and monster-making, and prop-making, it highlights the techniques used in the horror genre. The exhibit is open Monday-Friday, 11 a.m.-6 p.m. and Saturdays 10 a.m.-2 p.m. through Nov. 3.
The exhibit and a Haunted Ghost Tour of the center will be held on Oct. 13, with advance sales only.
Scare Tours isn't limiting its attractions to October. Spooks and Sandwiches Ghost Hunt will be held for those 18 and older from 9 p.m. to midnight on Nov. 11 at My Girls Deli & Catering in Somerset. It includes a three-hour ghost tour and a boxed sandwich dinner.
On Dec. 3, the group will present Twas the Night at Red Lantern B&B in Meyersdale. The 18-and-older event includes guided ghost hunts from 9 p.m. to midnight, and overnight accommodations are available.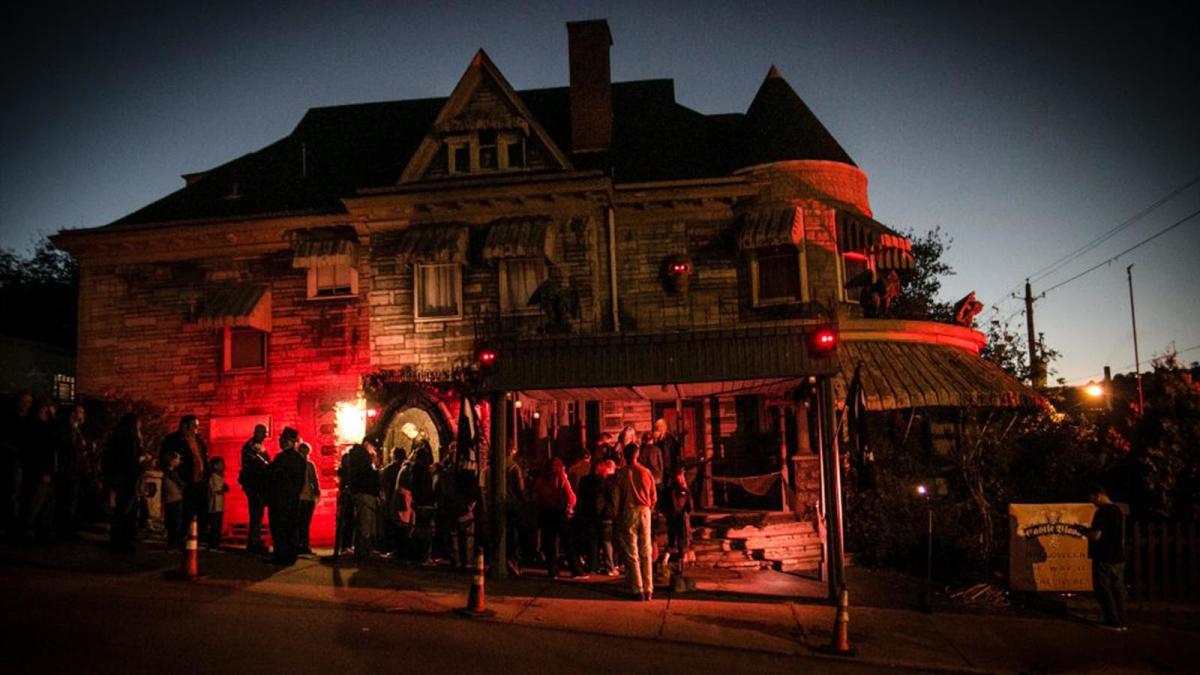 7-10 p.m. Fridays and Saturdays, 7-9 p.m. Sundays through Oct. 30 and Halloween night; No-Scare Matinee Tours Oct. 23, 30
Housed in a historic 100-year-old funeral home, Castle Blood has been delighting crowds for more than 25 years with its Haunted Adventure Tour.
Voted one of the Top "Must-See Haunts" every year, Castled Blood features a game that changes yearly with new challenges. A revolving cast of characters means that no two visits are exactly the same. American Airlines Magazine described a visit to Castle Blood as "playing Clue in the Addams Family house."
The No-Scare Matinee is a great option for the younger ghouls and goblins. Visit the Castle during the day to trick-or-treat without the scares.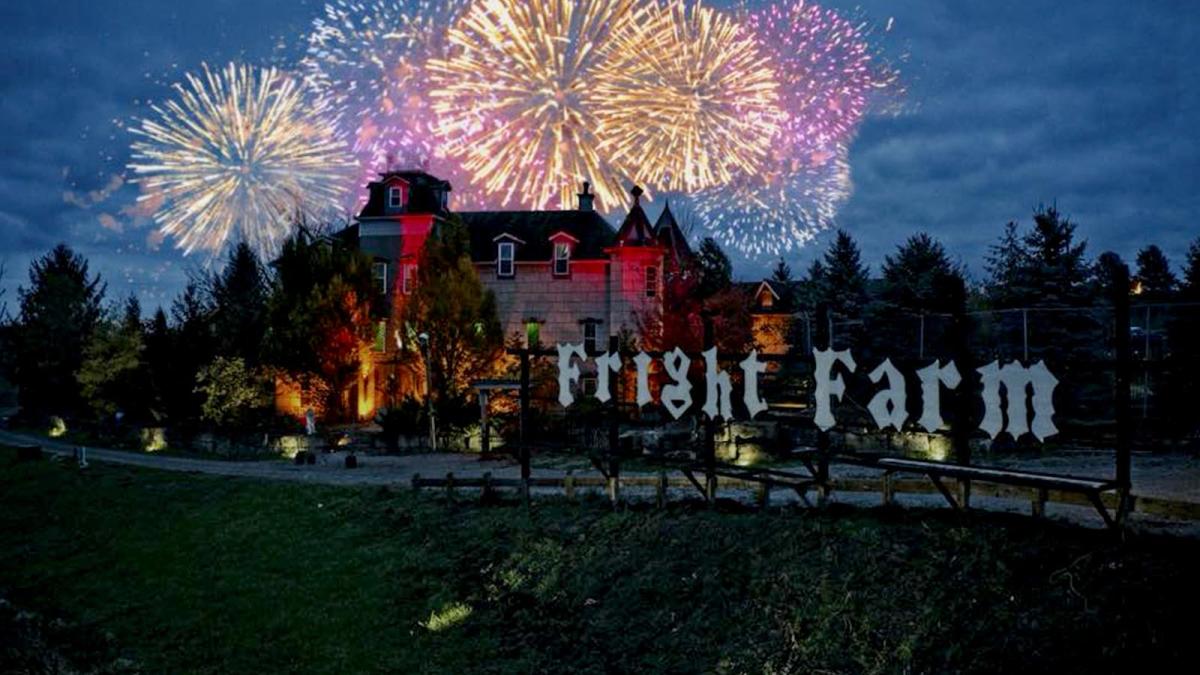 6-11:30 p.m. Fridays and Saturdays through Oct. 29, Thursdays and Sundays 6-9:45 p.m. through Oct. 30; Halloween 6-9:45 p.m.
Fright Farm has been a Halloween tradition for three decades.
Expect non-stop shrieks on the Hayride of No Return and try not to be the horror movie cliché who dies first in the Slaughter Grounds. If you make it through that, your reward is the Fest-Evil Midway that promises a carnival of carnage for you to navigate through. Recommended for those 12 and older.