It takes a compassionate, dedicated team of employees to successfully provide a memorable experience for families. For more than two decades, Tom Guiher, his family and the team at Living Treasures have done just that. Living Treasures Wild Animal Park provides a unique experience for kids of all ages to get up close and interact with creatures of all shapes and sizes.
Owner Tom Guiher has always loved animals. As a kid, he grew up on a farm with numerous horses, cows and chickens. His interest in animals expanded from farm animals to exotics after he saw an advertisement for a squirrel monkey on the back of his Boy Scout magazine. So much so that he collected enough cans to buy one for himself.
With the number of exotics living in his house growing, Guiher decided that he wanted to share his passion with the public and showcase his animals, some that people only read about and see on television. On Memorial Day weekend of 1992, Tom opened his first Living Treasures Wild Animal Park in northern Pennsylvania, which was followed by the Laurel Highlands location in 1998.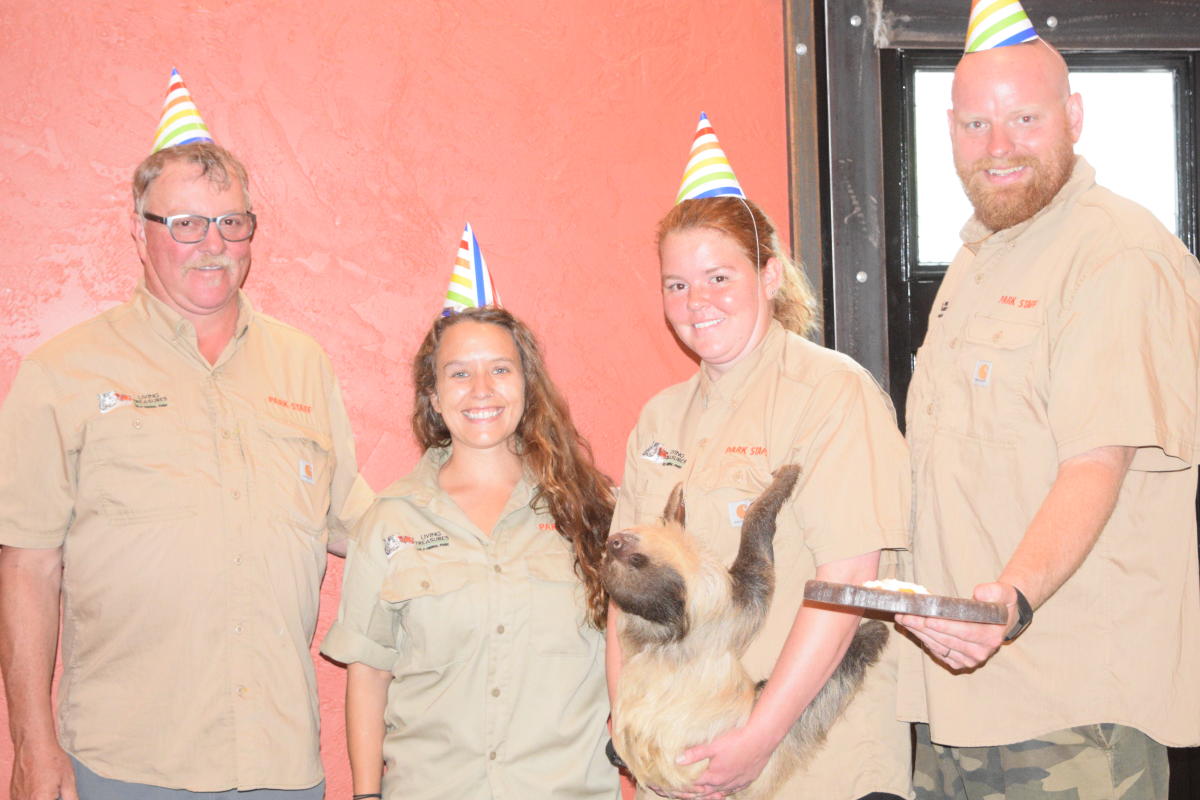 The apple didn't fall far from the tree. Ten years later, Tom's daughter, Fawn Dumbauld, and her husband, Matt, became general managers.
"We are a family-owned and operated business," says Guiher. "And it's important for us to create an atmosphere where other families can bring their kids, grandkids, nieces, nephews or even their friends. We want to create memories that will last forever."
With Tom introducing exotic animals into his kids' lives at an early age, it seemed normal to them. Fawn says she fondly remembers growing up in a house full of unique animals.
"My younger brother had a creative writing assignment and he wrote about our binturongs." Fawn recalls. "And his teacher pulled me out of class to ask me questions because they thought that he was making it up."
At Living Treasures, visitors get the chance to reach out and touch wildlife, give the animals a snack and take pictures. Furry friends that visitors can meet at the park include marmosets, fennec foxes and one of the popular, two-toed sloths.
Sloth Lovers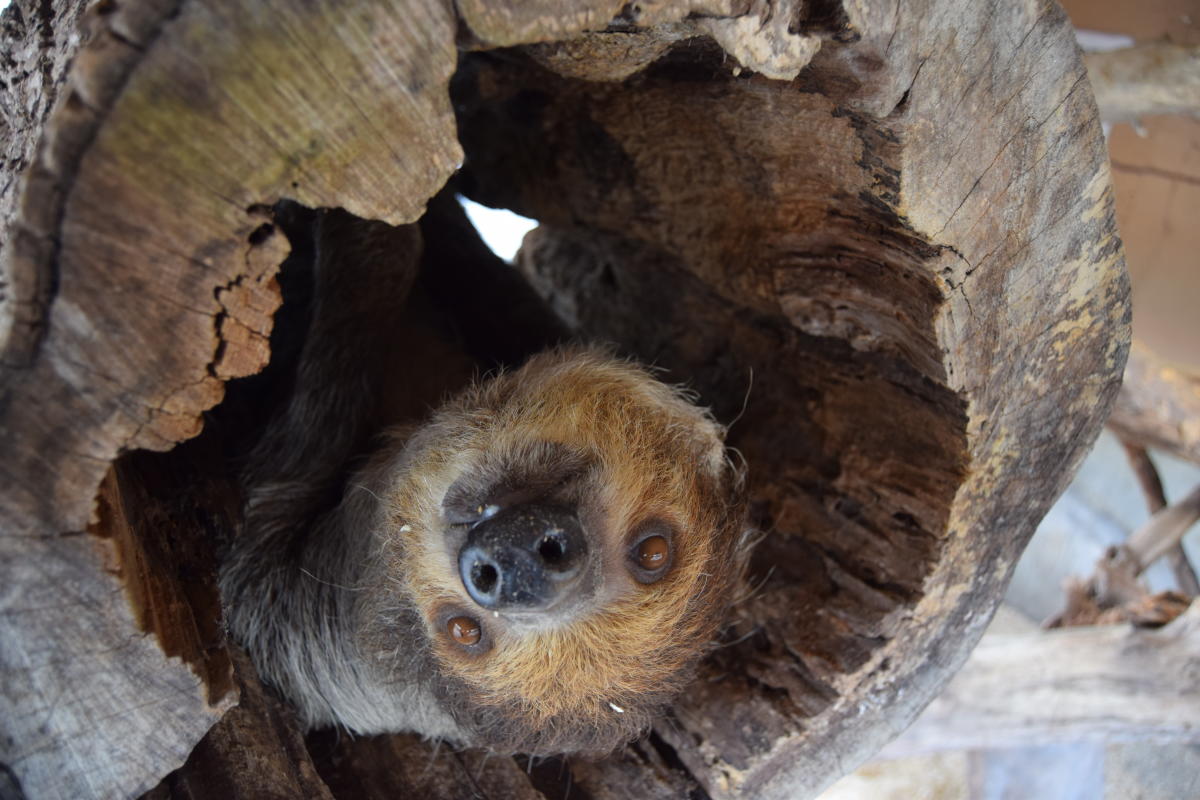 Dreams can come true for sloth lovers Living Treasures with a personal sloth interaction. That's right, up to six people can spend a half hour petting, feeding and taking selfies with a juvenile sloth named Padawan, who was born onsite. This experience requires a reservation, so don't forget to sign up in advance.
Night at the Zoo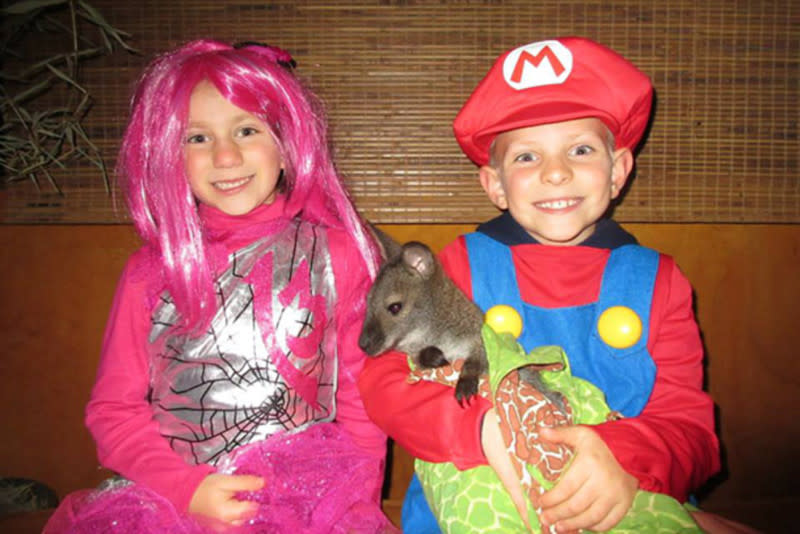 Another unique experience at Living Treasures is their family-friendly Halloween event, Night at the Zoo. Every Friday and Saturday in October, kiddos can wander along torch-lit paths in their costumes and get the chance to see more than 50 active nocturnal animals and hear their calls.
Wake Up With Lions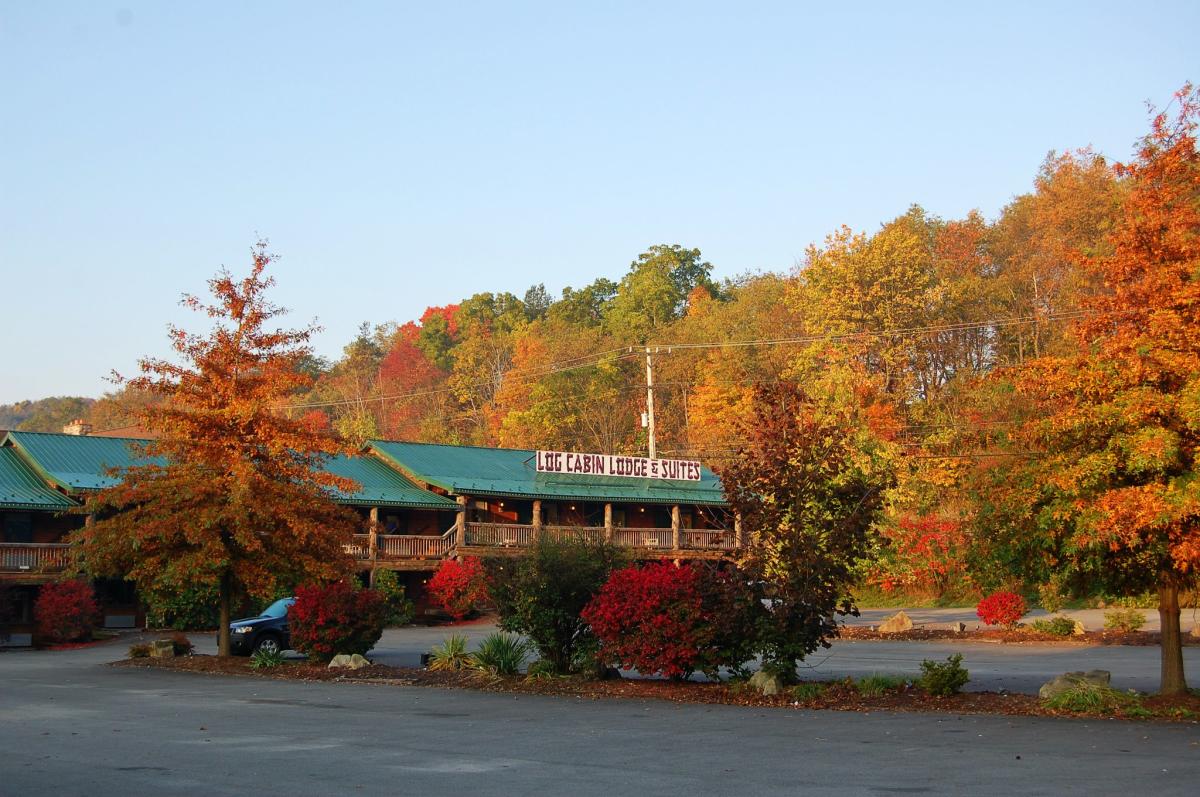 After exploring the park, finish your adventure with ice cream and a souvenir at the gift shop. Consider making it an overnight experience and stay at the Log Cabin Lodge and Suites, conveniently located onsite. Where else can you wake up to the faint sound of lions roaring?