Mother Nature couldn't have picked better weather for First Day Hike participants at Laurel Hill State Park on Jan. 1.
About three dozen of us set out with Kimberly Peck, an environmental education specialist at the park, on a 3.5-mile, out-and-back hike to Jones Mill Run Dam. With temperatures hovering around 50 degrees, it was a comfortable day for a hike in the beautiful Laurel Highlands.
'A Really Diverse Group'
I was plenty warm with a light jacket over a long-sleeved T-shirt, even as we hiked over some sections of trail that were still covered in snow and ice from the pre-Christmas arctic blast. Other sections featured water running through the trail thanks to snow melt, which left many of us carefully choosing our next steps while some of the younger hikers happily splashed their way through.
And there were quite a few children on the hike.
"We had a 5-month-old on the trip, which was pretty cool, and many folks that are also retired, so we had a really diverse group," Peck said.
The group dynamic was interesting. I spoke with folks from the Laurel Highlands as well as some who drove in from Pittsburgh for the event, which is part of the nationwide First Day Hike program meant to get people outdoors early in the year. Some participants were lifelong hikers while others had embraced the recreational activity a few years ago as a way to escape pandemic restrictions. The thing that united all of us was a love for the outdoors.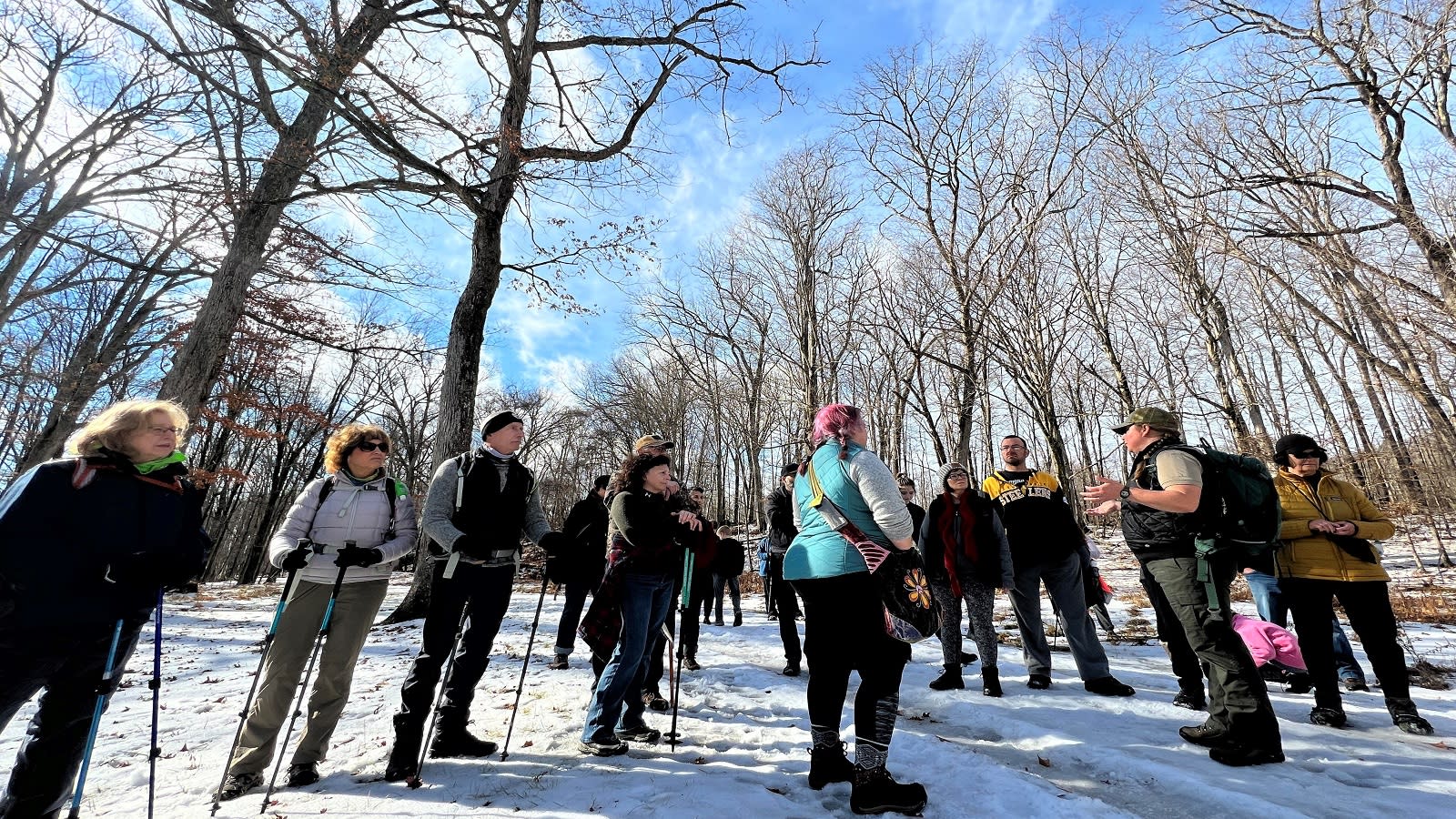 Connecting With Others
"It's really nice to be with like-minded people that are thinking the same sort of thing – appreciation for what's in their backyard as well as what can we do in the year following. How can we get outside? How can we connect with others?" Peck said.
Of course, it didn't hurt to have a scenic destination, as the First Day Hike led to Jones Mill Run Dam, the man-made waterfall that is a year-round favorite in the park. It didn't disappoint, as the melting snow led to a heavy runoff that made for a spectacular show – both audibly and visually.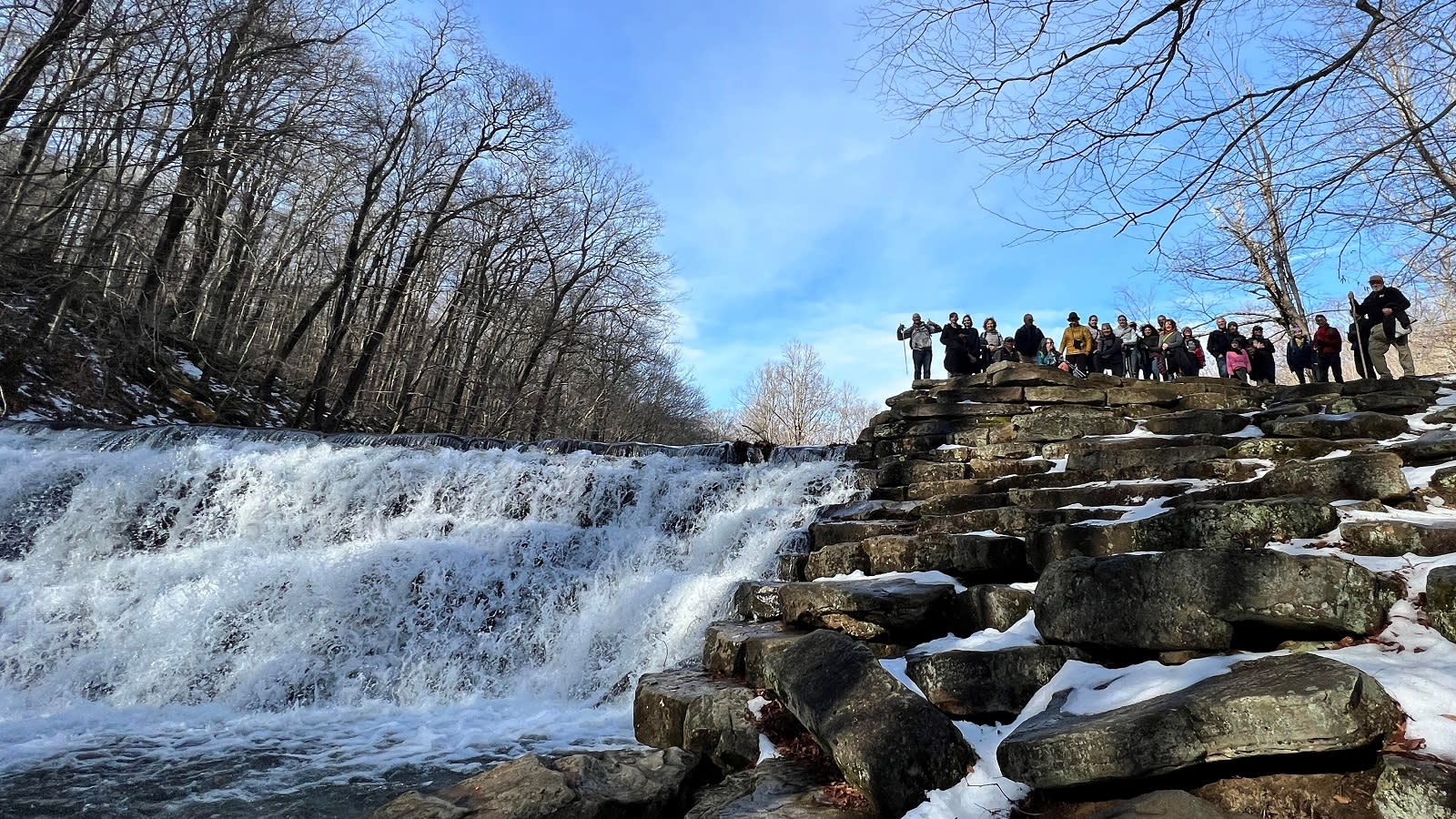 Moonlight Hike
It was a great way to start the new year, and Laurel Hill is already planning another group hike. On Saturday, Jan. 7, you can join park representatives for a leisurely stroll to observe a nearly full moon from a scenic mountaintop vista.
Participants will learn fun facts about the moon and are encouraged to bring binoculars along to get an up-close view of Earth's closest neighbor. Be sure to bring a flashlight or headlamp to light your way. Registration is required. To register, please call the Laurel Hill Visitors Center at 814-352-8649.
If you can't make it to the Moonlight Hike, keep an eye on the park's Facebook page for future events, but you don't have to wait for organized hikes. There are many opportunities to get out and enjoy a hike in the Laurel Highlands, no matter the time of year.