Watching this season of The Bachelor as it developed across Nemacolin's incredible property has had me exploring their website and hovering over the Book Now button more than a few times. So, when I was offered the opportunity to come to Nemacolin and watch this unforgettable season draw to a close, I gladly accepted that rose.
What follows is my firsthand experience with the charm, hospitality and grandeur of Nemacolin that I was able to fully experience at the magnificent watch party event they hosted for guests for the season finale.
First Impressions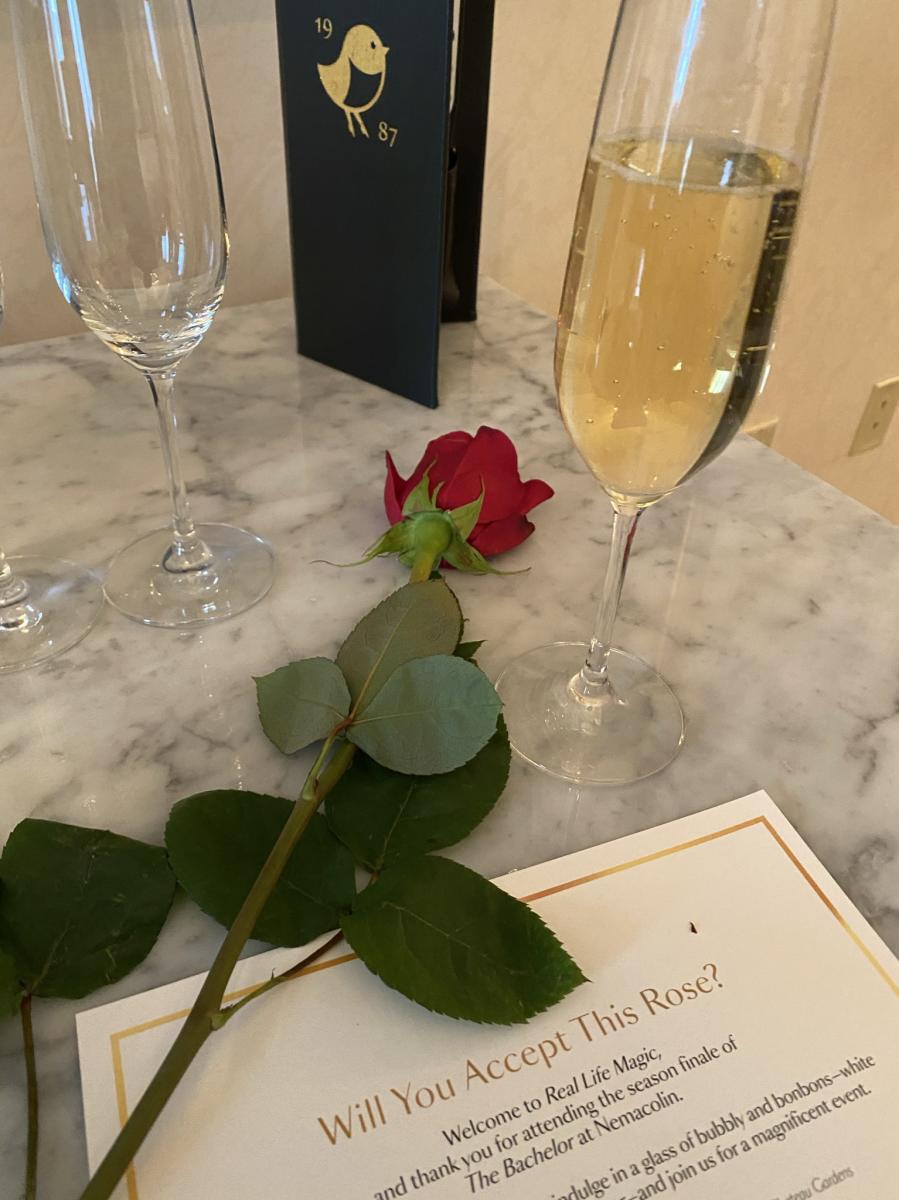 From the moment you enter Nemacolin, you quickly realize that the television version portrayed on The Bachelor is almost identical to the experience that each guest receives when they stay here. I passed meticulously kept grounds despite a long winter just ending, with the red carpet rolled out like I was the next contestant (I am available, if the producers are reading this). I left check-in with a glass of champagne to sip as I got settled, and found my luxurious room loaded with treats.
Pearl-branded macarons, a little more of the bubbly and some white chocolate bonbons (infused with rose water, a running theme of the evening) made me realize I didn't even need to leave my room to have a five-star experience at the resort. But my night was just beginning, and it was time to party.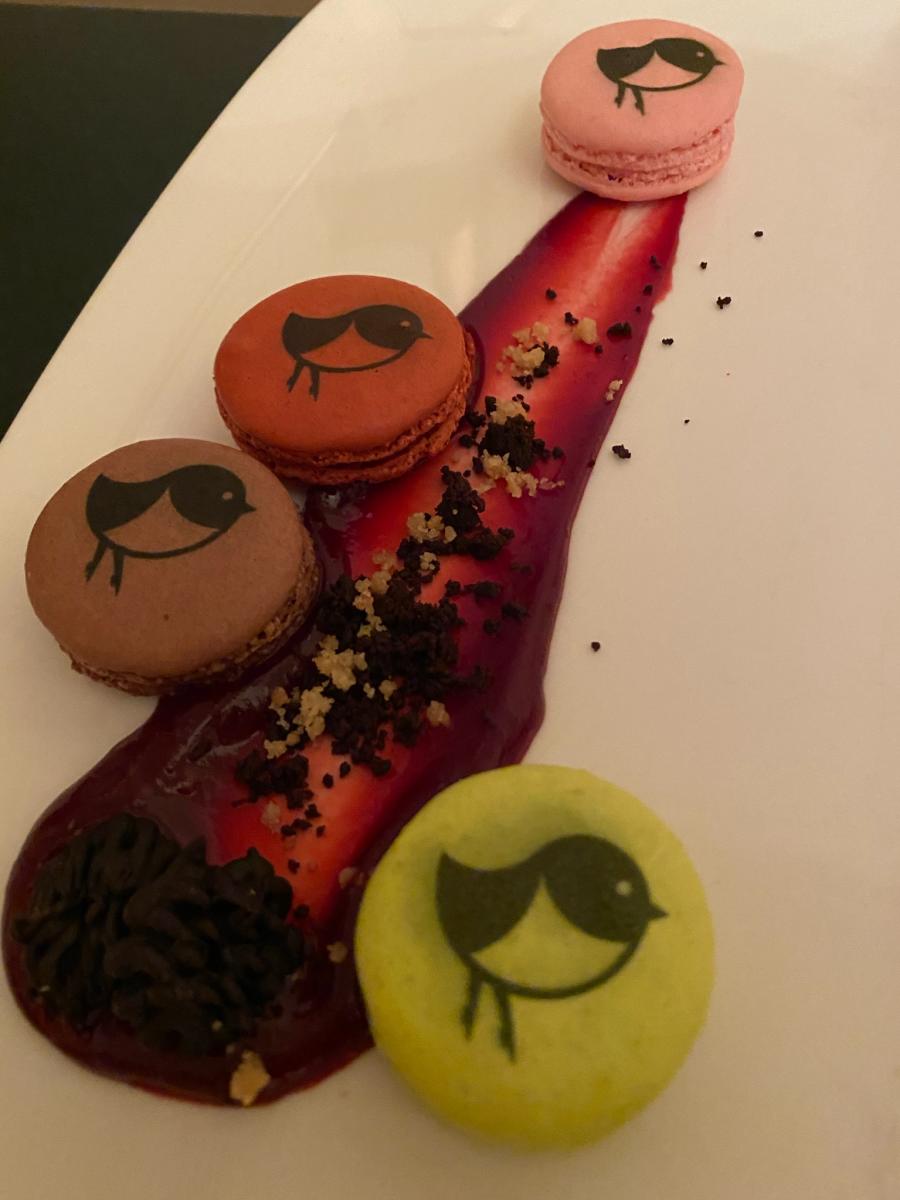 Finale Festivities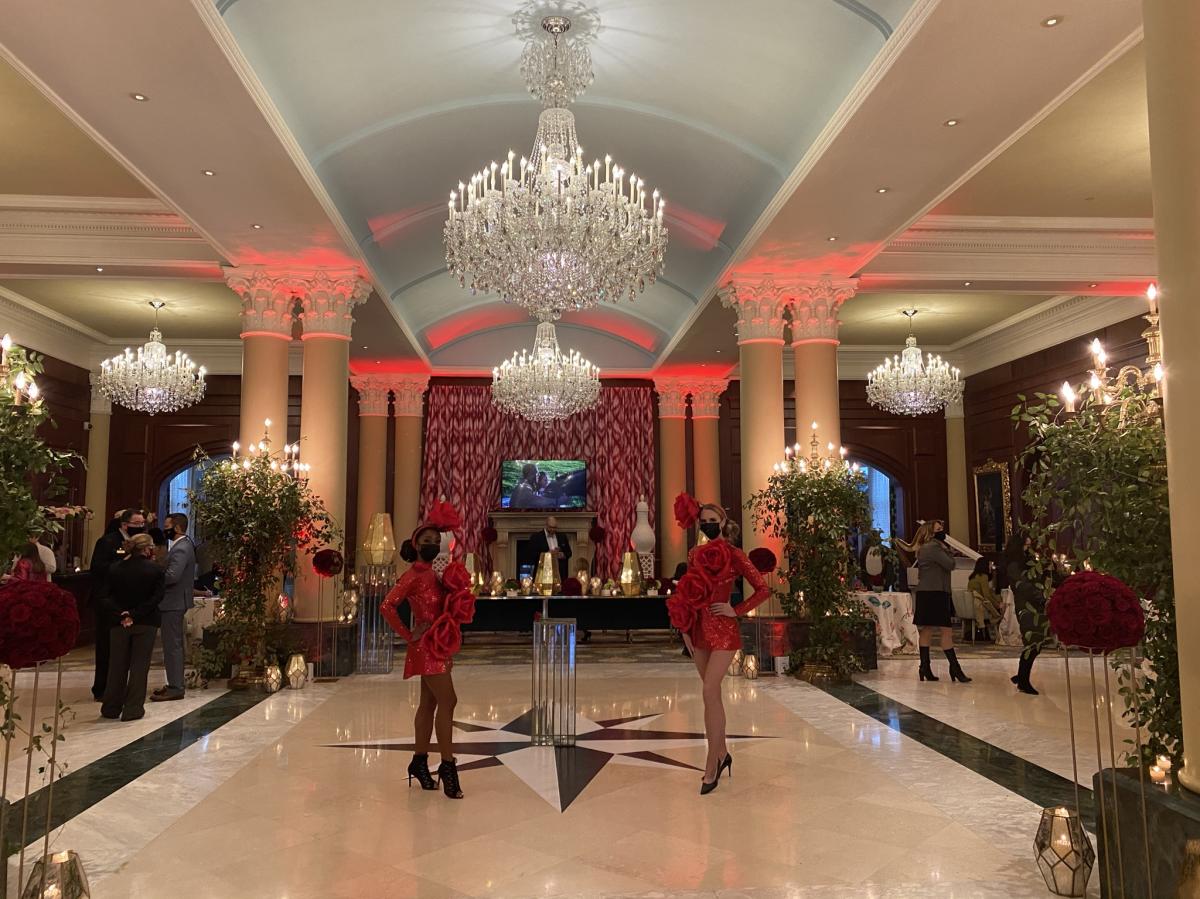 When Nemacolin throws a party, I am always amazed by the amount of elegance and refinement they are able to combine with whimsy to create a truly memorable event. This soiree was no different. 
The party began with a quick stop at the Masquer, their luxury jewelry store turned into a fun, pop-up mask boutique where we selected from various Nemacolin and Bachelor-themed designs.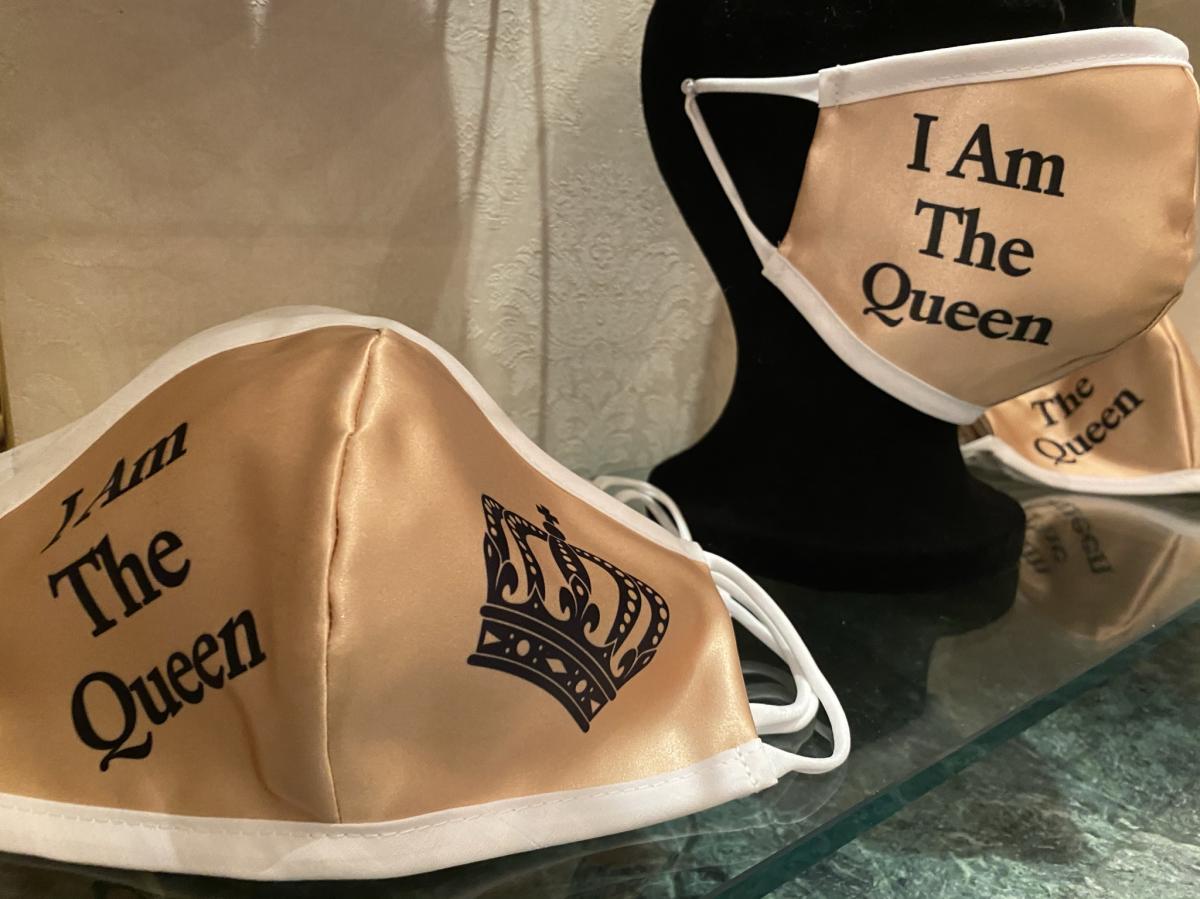 Right away, it was obvious to me how much Nemacolin enjoyed their time with The Bachelor production crew, and this party really seemed to celebrate the culmination of a beloved television show bringing Nemacolin to the national stage and into millions of living rooms for months. The Chateau Lobby was decked out in roses, and this theme extended all the way to the attire and the drinks.
Models clad in stunning rose dresses welcomed me. The drinks (with each final contestant receiving a signature pour) were served with rose ice cubes. Even the windows were decorated like Victoria's rose dress (I still miss you, Queen. Matt made a big mistake).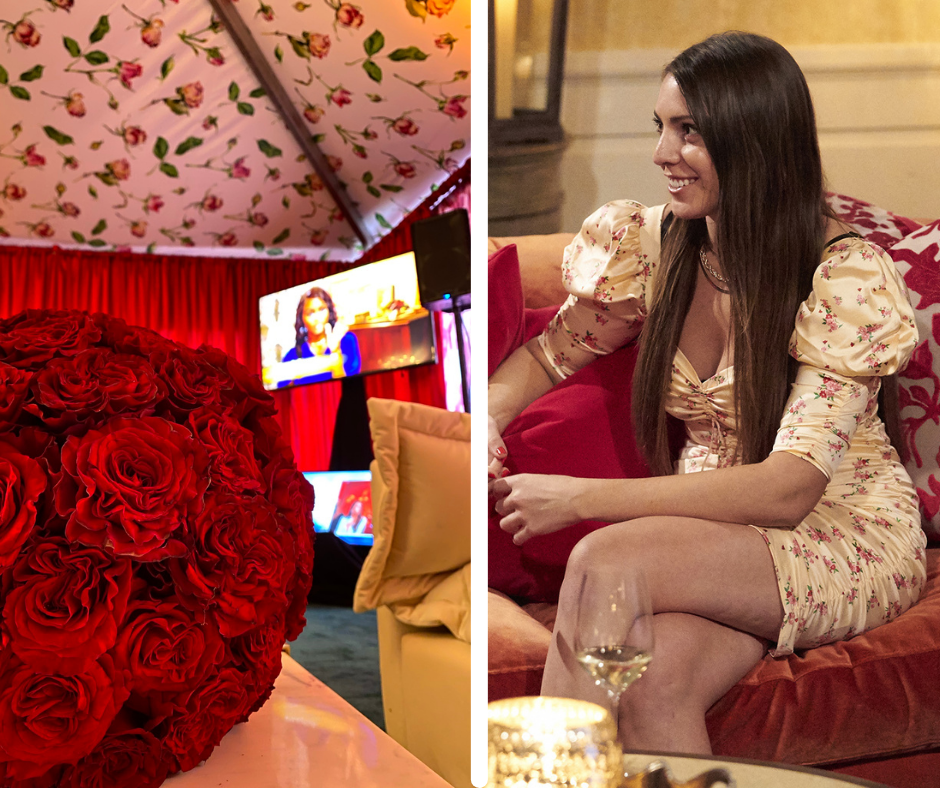 Outside, The Chateau Gardens continued to be decked out in rose bouquets, with tents and tablecloths similarly themed. Then, a little Nemacolin magic was sprinkled in. The squirrel costumes from episode four made a surprise return as four costume-clad women scampered by, followed by a farmer wheelbarrowing in beer (finally, something that felt like home).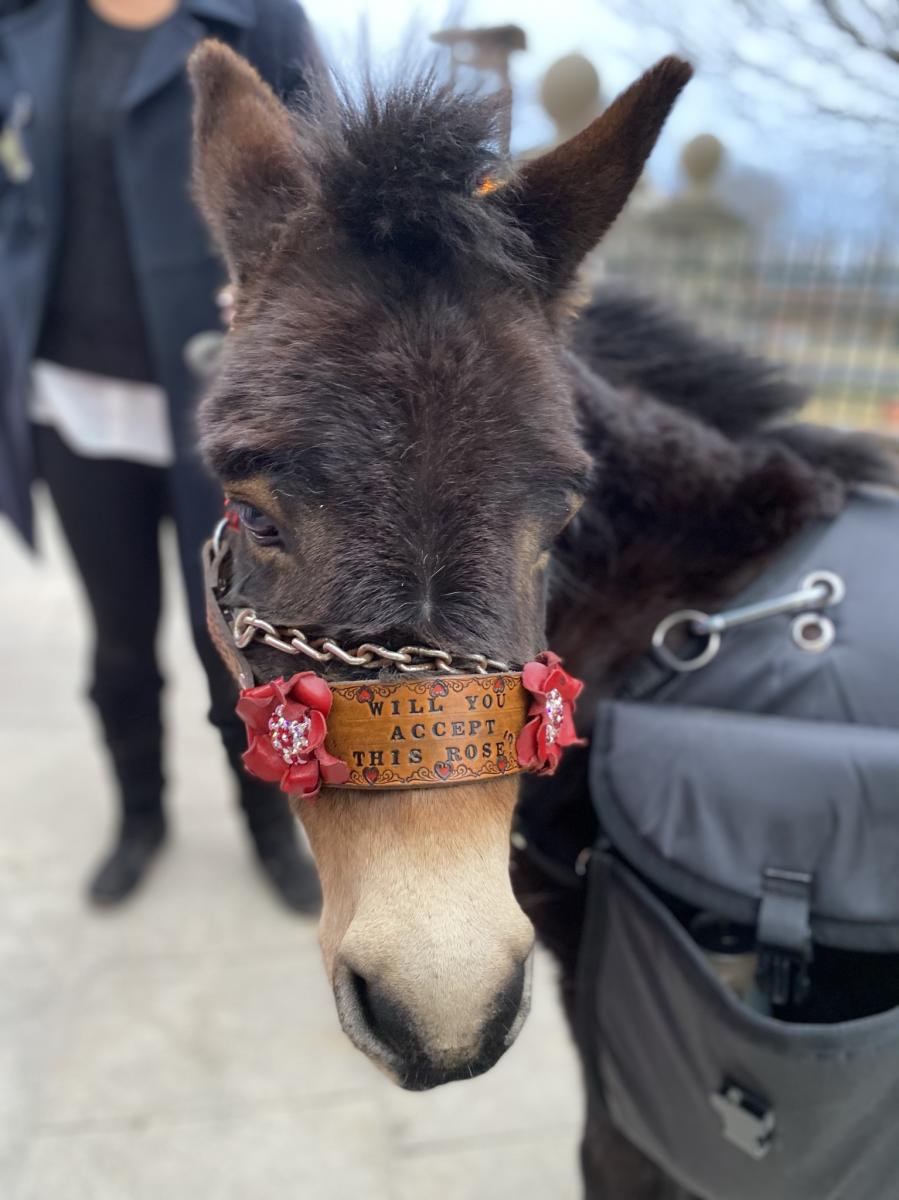 Recognize this guy? Yeah, that's the donkey who interrupted Matt and Serena P.'s date in episode 3.
I was already having a ton of fun, but decided to explore the property a bit on my own to look for some of spots the show featured each week. Right in The Lobby, there was the pedestal where Matt handed out the final rose each week. Down the hall I discovered the rose painting that hung behind the contestants (available for purchase if you have a spare 25k laying around), along with Claire Hardy, the amazing artist who painted it. We chatted as she created another beautiful rose painting right in front of me.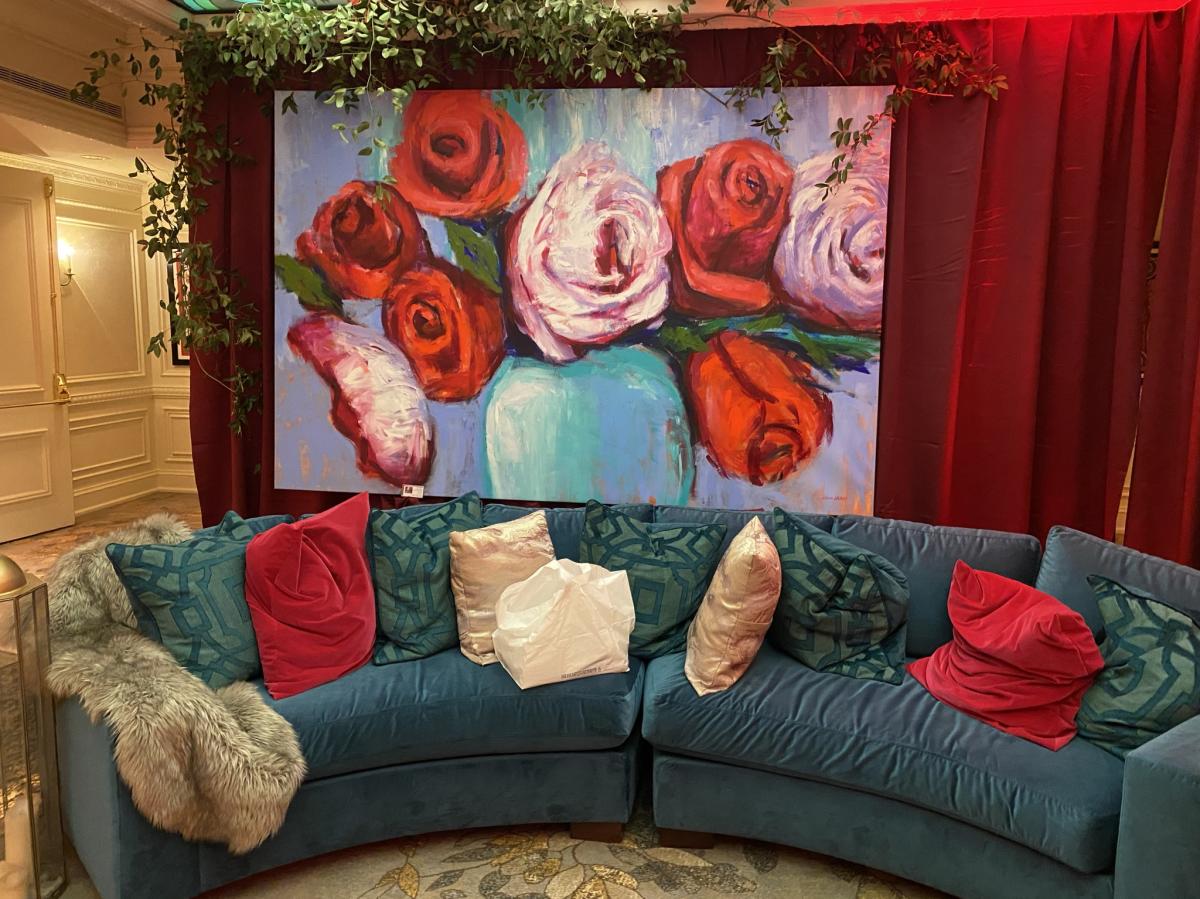 Watch Party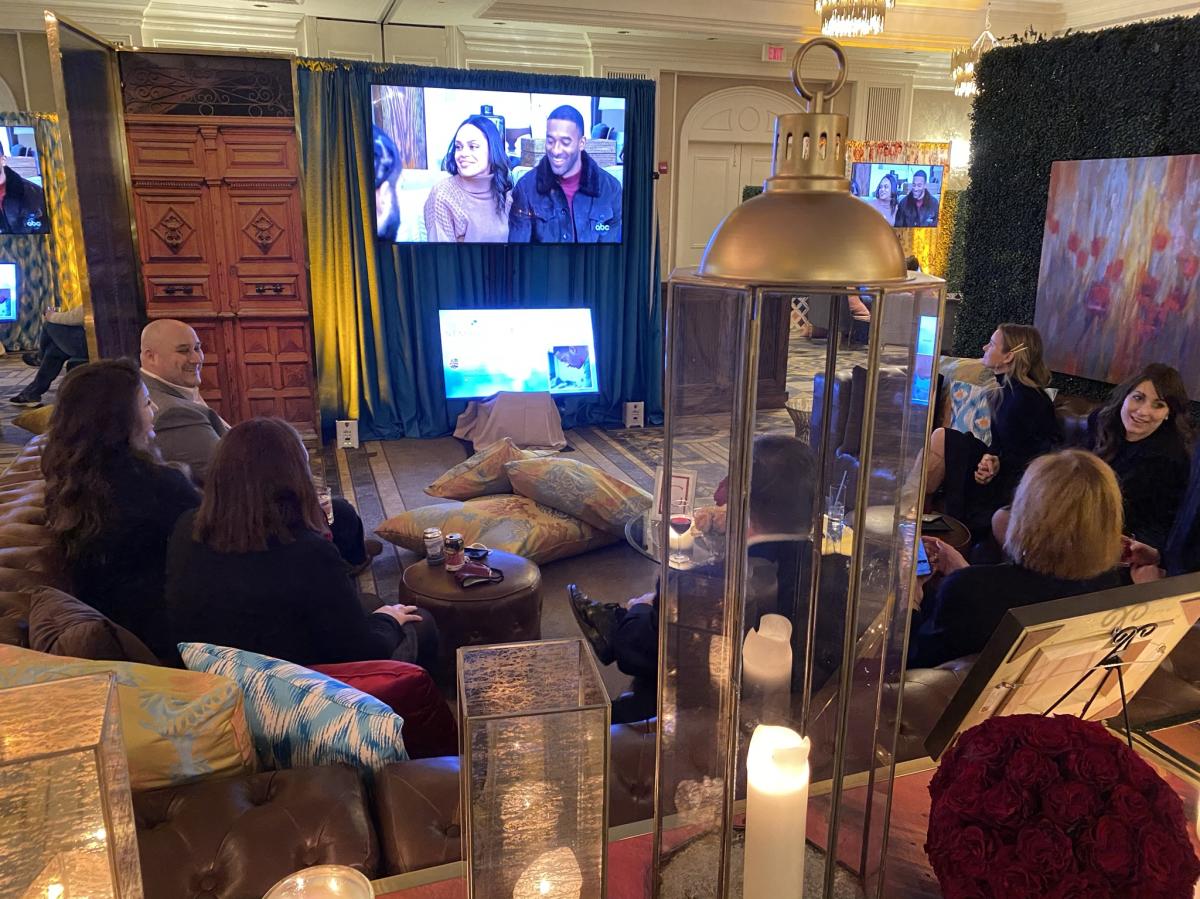 Finally, it was time for the main event. I am a very social watcher of television and movies, so having a group to enjoy the drama with as the final episode unfolded made for the perfect viewing experience. We sat in pods that looked almost exactly like the way contestants would be seated on The Bachelor between dates. True to the show, there were WAY TOO MANY PILLOWS, and we soon had a mound of them on the floor.
The vibe of watchalong started relaxed, but tensions started rising quickly as the heavily pro-Michelle crowd realized what was about to happen. Gasps and cries of "No," went off as she was eliminated, and I had to laugh as one guest booed every time Rachel appeared on the screen. It was Rocky Horror audience participation fun meets The Bachelor, and it was the most I've ever enjoyed watching an episode.
Final Thoughts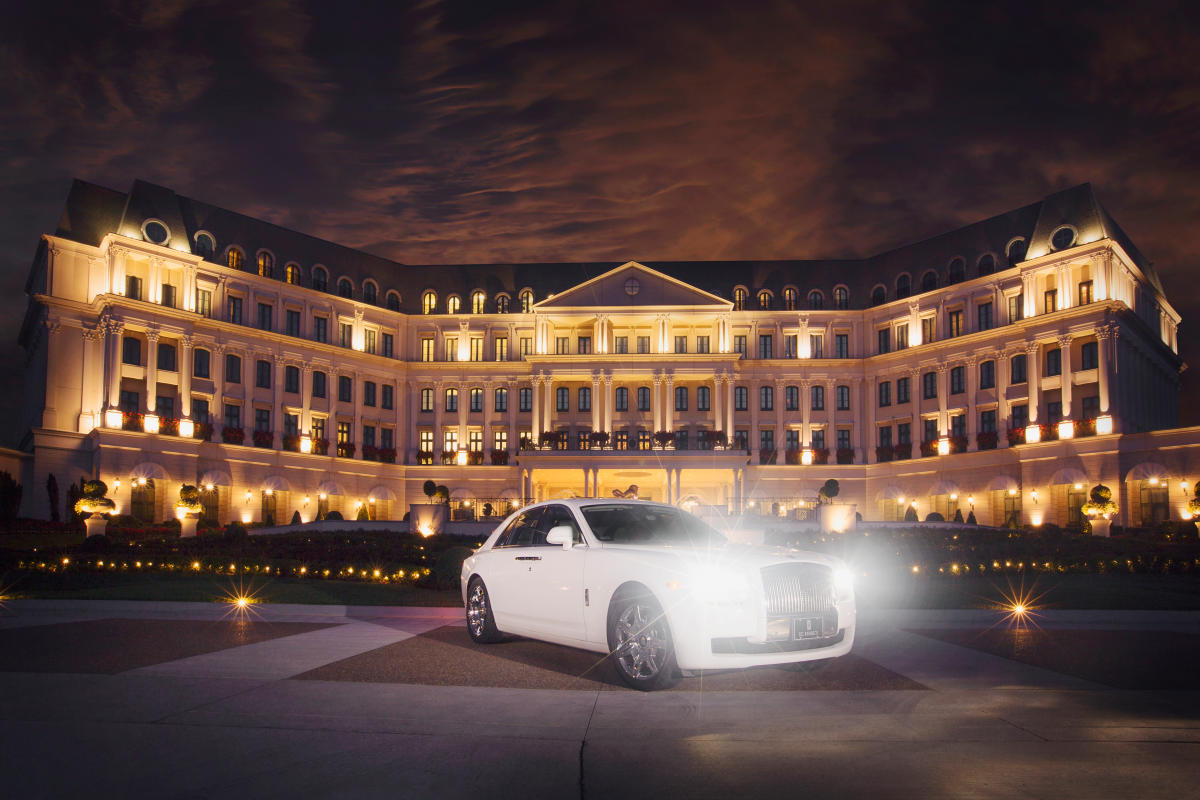 Looking back from the first Reality Steve leak about the season, I realize what an eventful road the Laurel Highlands and Nemacolin have been down together for the past few months. This season had so many challenges from pandemics to deep racial divides.
Through it all, Nemacolin was the rose that stood out amid a thorny season. Each episode, a new facet of the amazing property was featured in a stunning way, and genuinely made me so ready to travel again. I want to repel off of Nemacolin, go pumpkin boating, ride in a horse-drawn carriage and do all of the amazing dates that happened right on property (stay tuned for more updates on this in the coming weeks). With the show shooting in fall, the beauty of the Laurel Highlands was also highlighted with scenic vistas showing what makes us so unique. It was wonderful to read Twitter each week and see so many people interested in visiting or commenting on the splendor that they saw.
But why stop at this season's finale? I'd love to see Michelle or Katie return for their respective seasons of The Bachelorette and do all that the Laurel Highlands has to offer. Let's see those contestants bounce off of Dimple rock, conquer the natural waterslides at Meadow Run, or simply explore Fallingwater. Hopefully, it won't be long until Nemacolin is given their next rose to host again soon.
Full Disclosure: My stay at Nemacolin was comped, and I work at GO Laurel Highlands. However, all words and thoughts in this piece are my own, and from my direct experience at the The Bachelor finale event.