A 3-Day, 2-Night Trip
Celebrate your love of travel with a multi-day journey through Pennsylvania's Laurel Highlands. Named one of the Top 30 Emerging Destinations in the World by Travel Lemming, a visit to our region is worthy of a spot on your bucket list. Experience warm hospitality, unique art and artifact collections, delectable dining, wellness and relaxation, brilliant live entertainment, local libations and so much more!
Day One
Enjoy a warm welcome at the Westmoreland County Visitor Information Center. This unique space is filled with wonderful travel information and hospitality. Pick up your complimentary welcome bag, grab a coffee at Stanton Daily Grind or a sweet treat from Sib's Sweet Shoppe, which are both connected to the information center.
A love for history grew into a prized collection of coverlets showcased only in the Laurel Highlands at the Foster and Muriel McCarl Coverlet Gallery located on the Saint Vincent College campus. 
Raise your glasses and dine to hearts content at the Ligonier Tavern and Table located in the charming town of Ligonier.
Take a moment for wellness during your travels with a visit to Everyday Therapeutics Massage. Another wonderful stop in Ligonier, offering foot baths. a salt room, oxygen bar, massage therapy, yoga, meditation and other elements of wellness.
After your lunch and wellness activities, take a moment to walk the welcoming sidewalks and shop the wonderful collections of boutiques in lovely Ligonier.
Located in a 1903-built Pennsylvania Railroad Station is a nationally-registered historic landmark, DiSalvo's Station Restaurant, which offers a wonderful culinary experience that you won't soon forget!
Wind down your day with a magical performance by the Westmoreland Symphony Orchestra.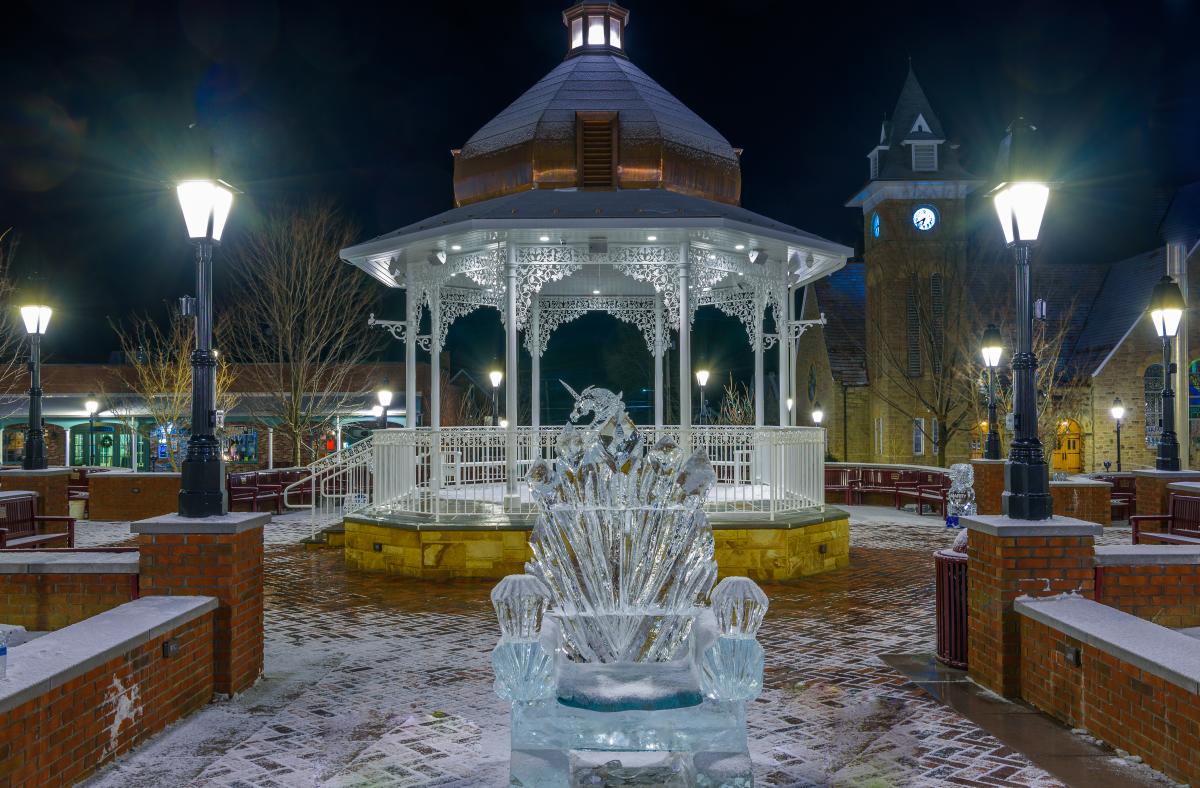 Day Two
Celebrate the legacy of local sugar camps at Brantview Farms Maple. Offering group wagon rides through their maple forest, a tour of their sugar camp, maple tasting demonstrations and shopping, this sweet stop is a must visit!
Sticking with local flavors, your next stop is Tall Pines Distillery. As the first legal moonshine distillery in the area since Prohibition, Tall Pines features handcrafted shine in a wide variety of flavors in one of the finest atmospheres around.
Wind down from your morning adventures with a stop at Seven Springs Mountain Resort. Choose from the many resort activities and take time to dine in one of the many restaurants onsite. Kick back and enjoy the charming mountain atmosphere at the largest four season resort in Pennsylvania.
Day Three
Enjoy artful demonstrations and your choice of activity, varying from glassblowing, ceramics, blacksmithing or just relaxing at the woodland campus that is Touchstone Center for Crafts.
Lunch is served at Maywood Grille. Located along the National Road and situated perfectly between your day's adventures, this spot cooks up wonderful meals. Be sure to try the cinnamon rolls!
Wrap up your trips with a sweet taste of regional wines at the Christian W. Klay Winery. Housed on a historic farm with sweeping views, a winery shop and welcoming staff, this stop will bid you farewell in a tasty way!