Twenty-five years ago, Paul and Mandy Sirofchuck opened Main Exhibit Gallery and Art Center, a two-story boutique nestled in the quaint town of Ligonier. The shop radiates talent with art in every nook and cranny, from paintings to jewelry.
In 1994, the newlyweds came to Ligonier in search of land to build their family home. The couple shares a passion for creative arts, but each expresses their talent in different ways. During their search, they found a brick Victorian on West Main Street that would become the home of Main Exhibit Gallery.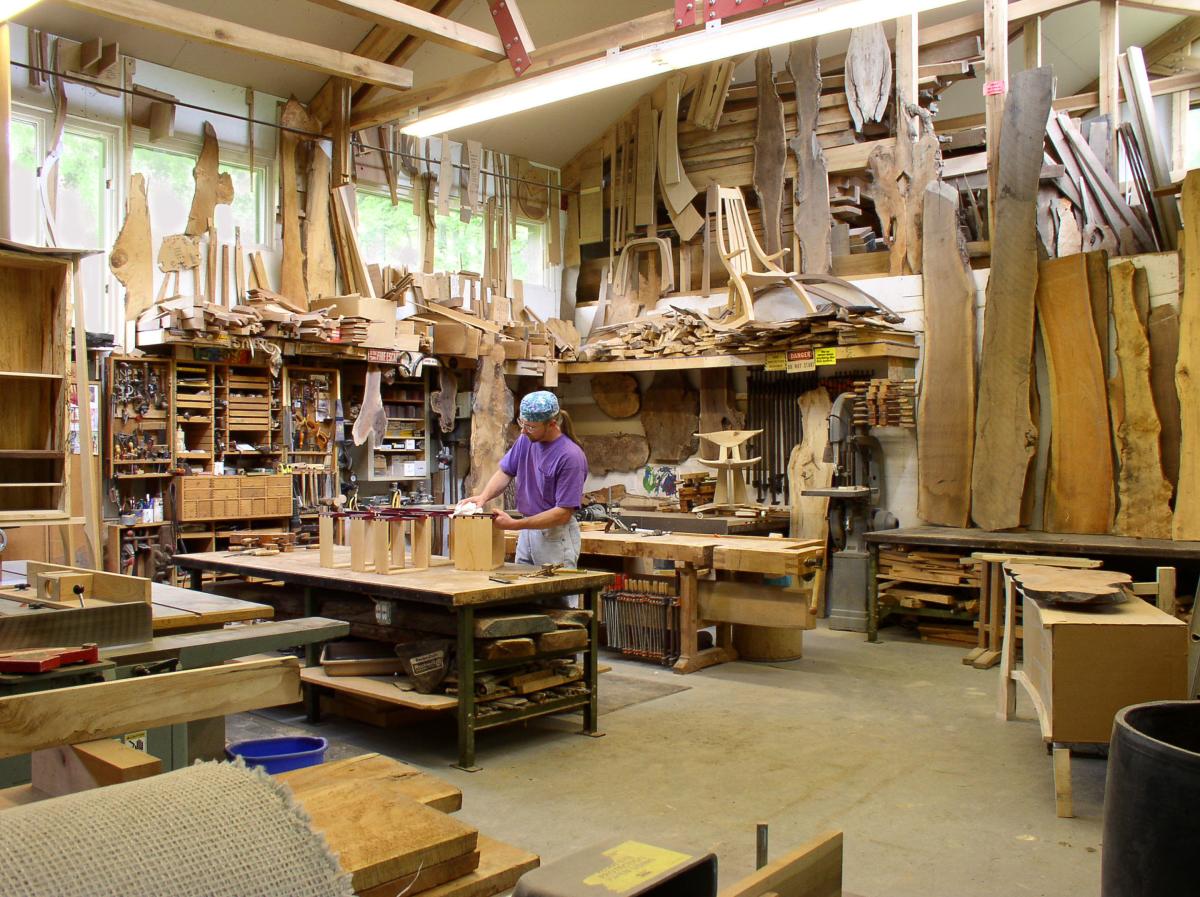 Paul has always been a builder, having grown up around it. His father had a workshop in their basement, where Paul built his first piece of furniture at age five. While working at an architectural firm in Pittsburgh, Paul was often thinking of his woodworking shop at home.
"They would ask me to stay late or work on the weekend, but I was always ready to go home to work on furniture," says Paul.
He refers to his style as "organic contemporary" because of the rough edges that make the contemporary furniture look natural. In lieu of stains, every piece is naturally finished with hand-rubbed oil. While his pieces have been shipped all over the world, Paul has also crafted furniture for many businesses and organizations in the Laurel Highlands including Green Gables, Seven Springs Mountain Resort, Ligonier Valley Library and Powdermill Nature Reserve.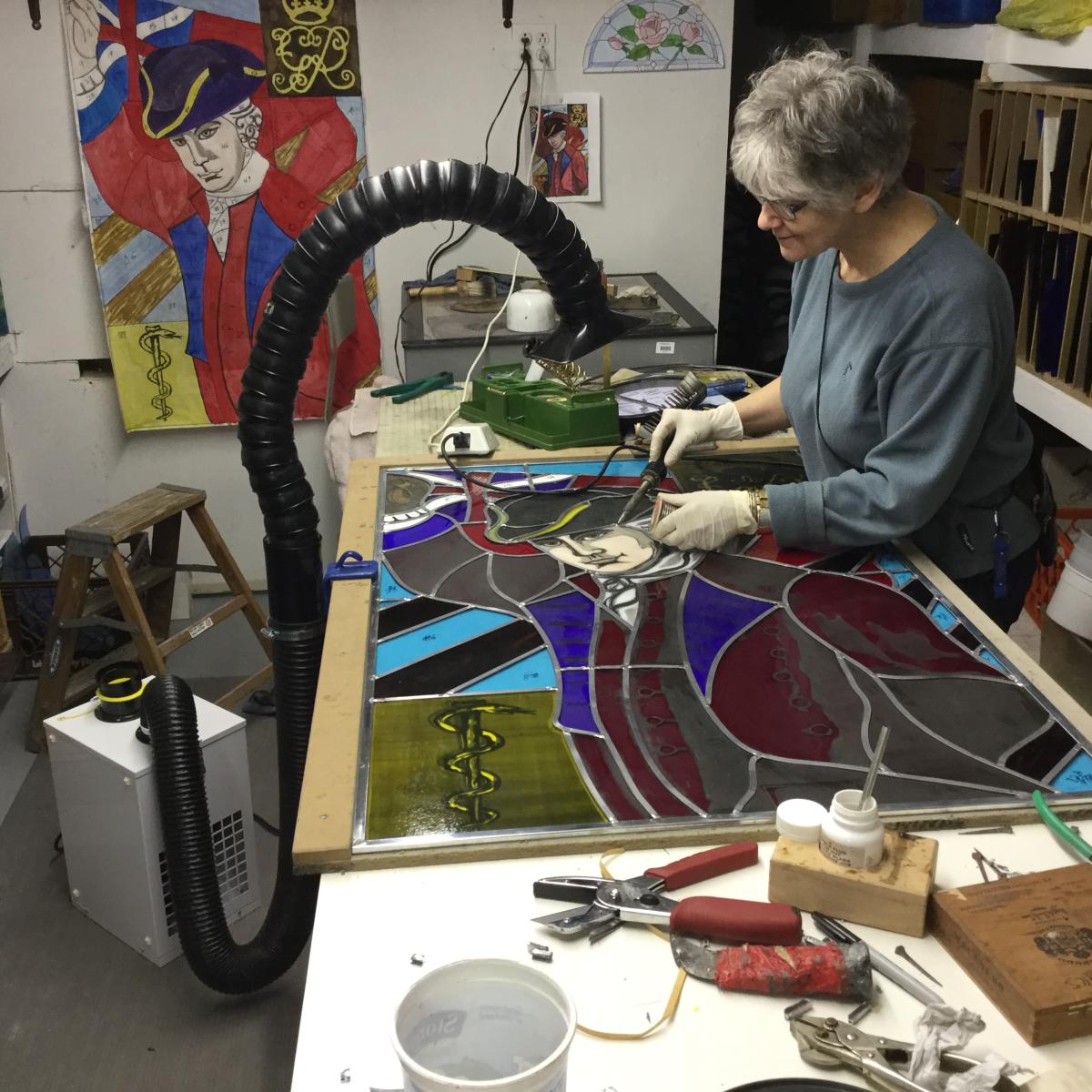 Mandy has been fascinated by the art of stained glass ever since she wrote a school paper about it in high school. She and Paul had taken a stained glass seminar together, but she had little free time to practice her craft between running the shop and homeschooling their daughter, Clair. Today, she works on stained glass projects for clients in the basement of the gallery. One of her recent pieces can be found at Fort Ligonier's new Center for History Education. "The Spirit of the Fort" is a colorful depiction of French and Indian War commander General John Forbes.
Stop by Main Exhibit Gallery to browse and purchase American-made products and Paul's furniture. You can also attend art classes at Main Exhibit, including glass workshops, linocut printmaking and more. Visit their website for more information and to register.