Take a second to pull out your employee handbook and count the number of vacation days you have earned for 2021. Now think about years past and recall, did you use them all? Or better yet, did you use them for fun, relaxation, and exploration? Or did you use them for mundane things like dentist appointments or tire rotations?
I know 2020 was…odd, difficult, and trying for all. Maybe you didn't get the chance to use your vacation days the way you had hoped. Let's make 2021 better and brighter.
Every January, the U.S. Travel Association shares data on the importance of travel, the economic impact of travel, and the annual Plan for Vacation Day, which is January 26, this year. As I was perusing the data, I find it all so relatable and I think you will too.
77% of American workers are extremely or very happy while on vacation. (Um, yeah!)
Now get this… 97% of survey respondents say having a trip makes them happier. (Totally!)
So here we are, late January. Perhaps you've been like me, balancing remote schooling and working from home. Or you're an essential worker working double shifts, back-to-back. (THANK YOU!) You're exhausted. Give yourself a break. Let your mind wander. Think about fresh spring breezes, warm summer air, colorful fall foliage… laughing with family and friends as you discover or rediscover a special destination. Got a smile on your face, didn't I?
Now let me share with you why I think you should spend National Plan for Vacation Day, planning your escape to Pennsylvania's Laurel Highlands…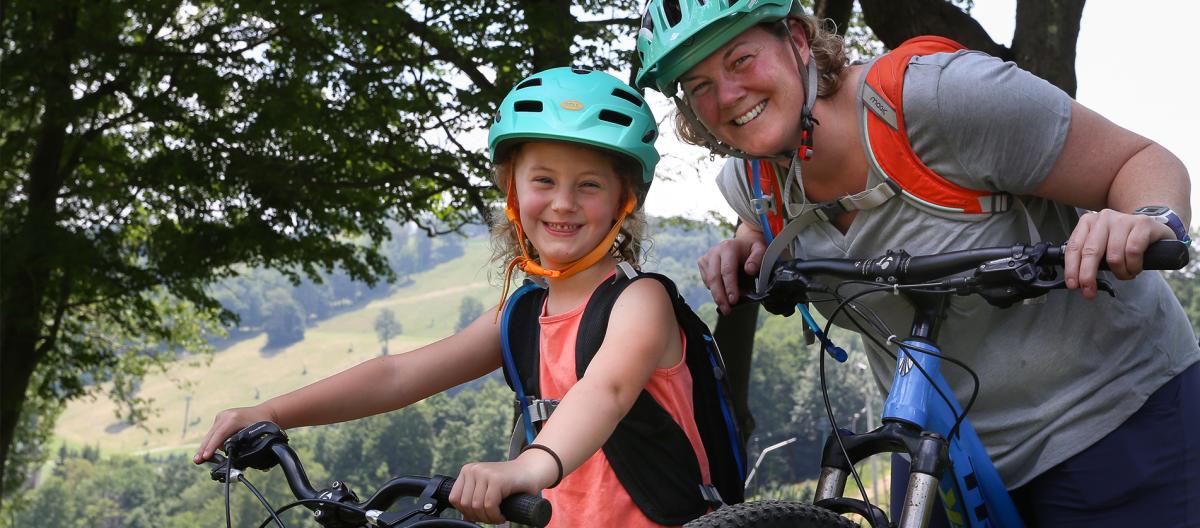 You Need a Change of Scenery
Home may be where your heart is, but we all need to get out - when the time is right. An escape to the Laurel Highlands can offer you a stunning change of scenery any time of year. Among the rolling farmlands, charming small towns, lush forests, and magnificent mountains, you will find new adventures to explore or rediscover.
Hikers and bikers, the region is home to more than 700 miles of trails for all abilities. Make this the year you tune up your bike and explore a new trail. May I suggest…
Coal and Coke Trail At just over six miles long, this trail connects Mt. Pleasant to Scottdale and follows the old Pennsylvania Railroad corridor. You'll enjoy the beautiful natural surroundings and some interesting industrial backdrops, including old coke ovens.
 
Westmoreland Heritage Trail This is a great one for families with teeny tri-cyclers, strollers, or pull-along carts. The trail is currently broken into two segments, each less than 10 miles long. (Fingers crossed for a completed connected trail soon!) You'll meander through small towns like Saltsburg, Slickville, Export, South Murrysville, and Trafford, which grew from local industries in salt mining, coal mining, natural gas extraction, and the manufacture of electrical generation equipment.
 
Great Allegheny Passage Perhaps the best-known trail in the Laurel Highlands, it's easy to see why. Long-distance cyclers love the challenge of biking from Pittsburgh, through the Laurel Highlands, and on to Cumberland, MD. If that's a must-do for you, book your trip now. Lodging and campsites along our trail towns are super popular! For a more leisurely pace, pick a segment of the trail and set off for an excursion. The most popular portion would be Ohiopyle to Confluence. Perhaps try out Confluence to Rockwood then on to Meyersdale. Or for a bit more of a challenge, try out Connellsville to West Newton.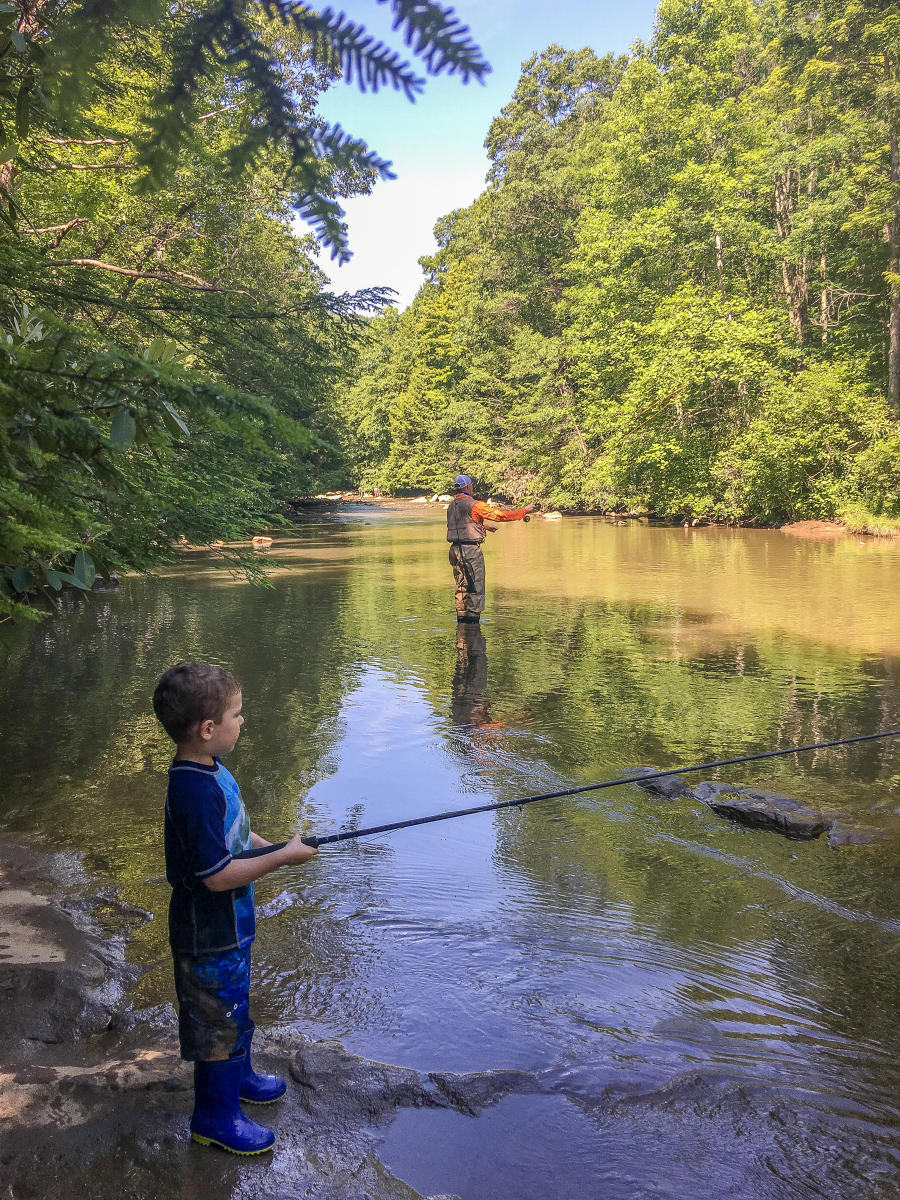 You Want to Spend Quality Time with Family and Friends
Maybe you have a cherished childhood memory of camping out and fishing at Laurel Hill State Park or spending a day at Idlewild & Soak Zone. 2021 could be the year you relive that memory with your own kiddos. There are a bevy of state parks and private campgrounds to call home for a multi-night stay while you make new memories
Or maybe the time will be right for a family reunion or a special celebration like a wedding, birthday, or anniversary. Imagine renting a cottage, cabin, or chalet in the woods where you can all gather for a week, enjoying time together and exploring places like Fort Necessity Battlefield, Ohiopyle State Park, and Yough Lake.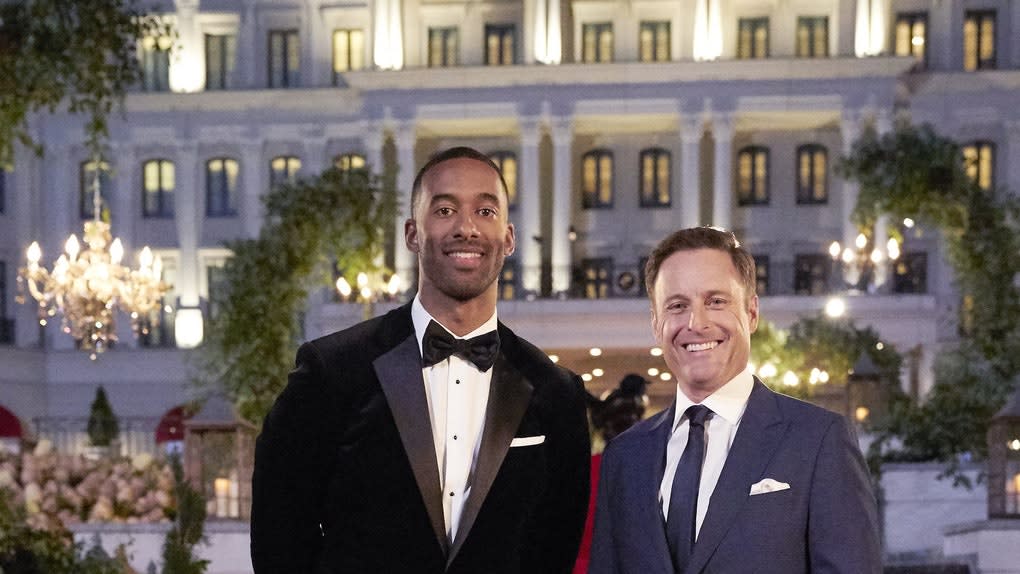 Your Bucket List Continues to Grow
For many folks, Frank Lloyd Wright's Fallingwater is on the top of their bucket list. (And rightfully so, it is a UNESCO World Heritage site after all.) Let me add a few more to that list if you don't mind…
Flight 93 National Memorial – 2021 marks 20 years since the 40 passengers and crew of United Flight 93 thwarted the hijackers' plan to fly this plane to a target in Washington, D.C., most likely the U.S. Capitol. It is a place to walk beside their final resting place and honor the extraordinary courage of those who fought back against the terrorists.
 
Whitewater Rafting – The Youghiogheny River in Ohiopyle was the birthplace of rafting on the East Coast and this year two of our outfitters are celebrating big anniversaries. Let the teams at Laurel Highlands River Tours, Ohiopyle Trading Post & River Tours,  White Water Adventurers, and Wilderness Voyageurs take you for a spin on the river. Your adventure doesn't have to be adrenaline-pumping or time-consuming. Their knowledgeable team members will help you set up the right river trip for your needs.
 
Nemacolin – Fans of ABC's "The Bachelor" will want to place Nemacolin at the top of their bucket list. The resort hosted the most recent season of the series featuring Bachelor Matt James. Here you can experience some of the amazing amenities and experiences from the show and more!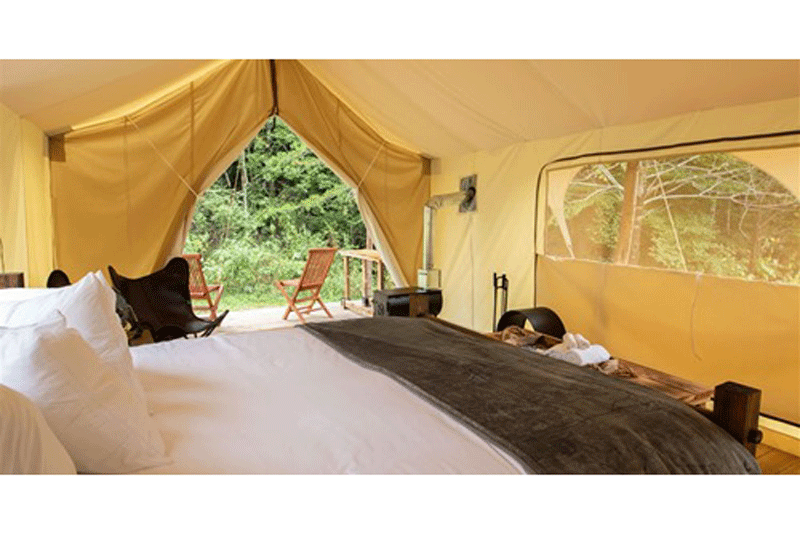 Exploring More of the Laurel Highlands
Perhaps you have your favorite Laurel Highlands destinations, but how about researching some new gems or hidden treasures?
Glamping at Hideaway Co. – Part camping, part boutique hotel, Hideaway Co. offers an awesome new experience in the Laurel Highlands. Savor cocktails, farm-to-table meals, yoga sessions, and more.
 
Harvest Hosts – If you have an RV and are looking for what might just be the coolest experience ever, check out Harvest Hosts. This awesome program connects RV campers to unique campsites like wineries, breweries, and farms. There are a few sites here in the Laurel Highlands, including the stunning Bella Terra Vineyards!
 
Expanded Laurel Highlands Pour Tour – Pick up a free passport and embark on a self-guided journey to discover the story and people behind every craft beverage in the Laurel Highlands. Collect stickers as you enjoy the wines, ciders, moonshine, meads and craft brews found throughout the scenic Laurel Highlands. Then, cash in your sticker collection for must-have Laurel Highlands Pour Tour collectibles!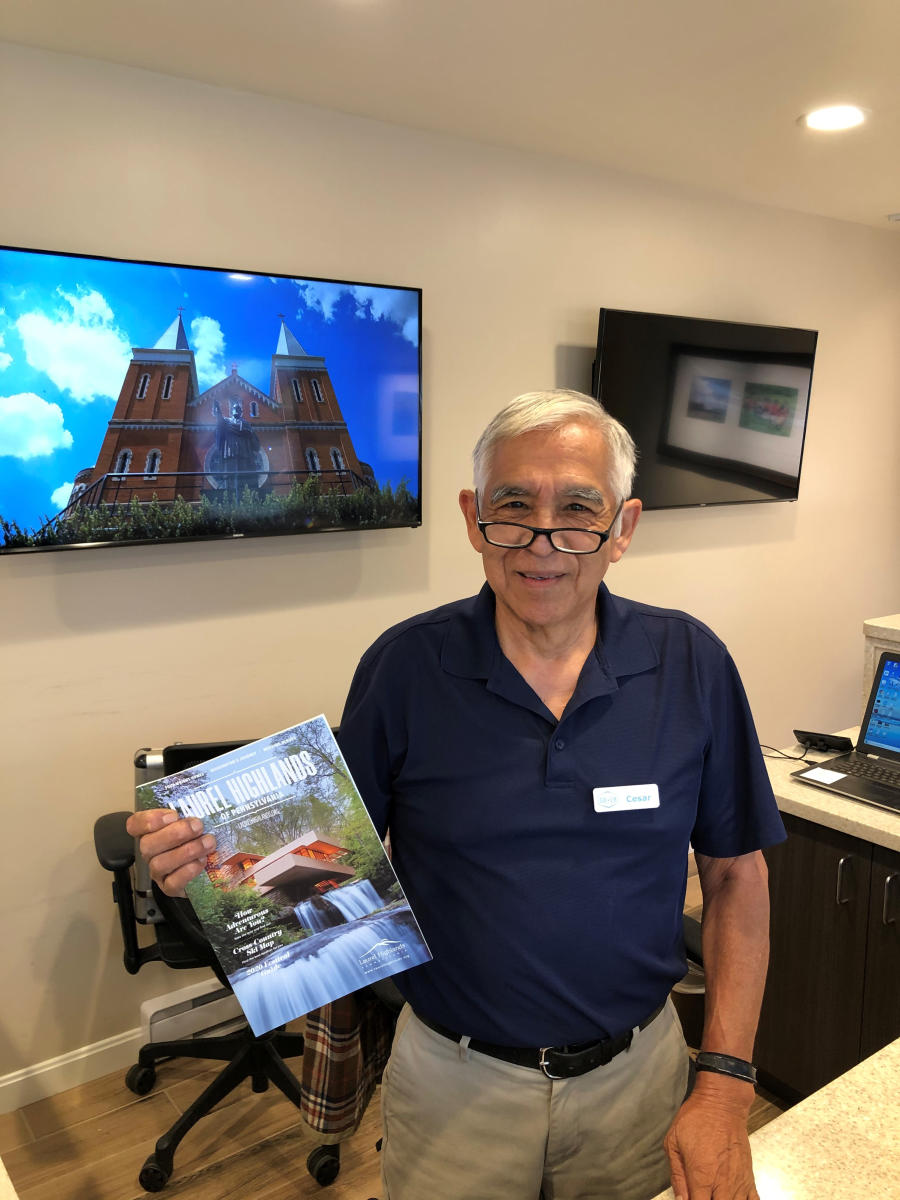 Helpful Tourism Friends Live Here
When in doubt, ask a local – like me and my colleagues! While you're planning, feel free to give our office a call. We are happy to help you by answering any questions you have or supply some ideas or inspirations. We love where we live and are eager to help.
When you get here, please stop in to visit our team at one of our Visitor Information Centers. We're a helpful fun bunch. And new this spring, we will be expanding with the opening of a new center in Connellsville, right next to the Great Allegheny Passage trail and the Youghiogheny River.