With routines changed and summer vacation plans just coming together, it can be tough to plan a fun day out with the family! This summer, let's turn back the clock and go on a family vacation full of nostalgia. Hear the calliope of the carousel, the click of the drive-in projector and the roar of the go-kart engines taking the final turn. Step back in time with us as we break down the top places to enjoy some vintage family fun in the Laurel Highlands.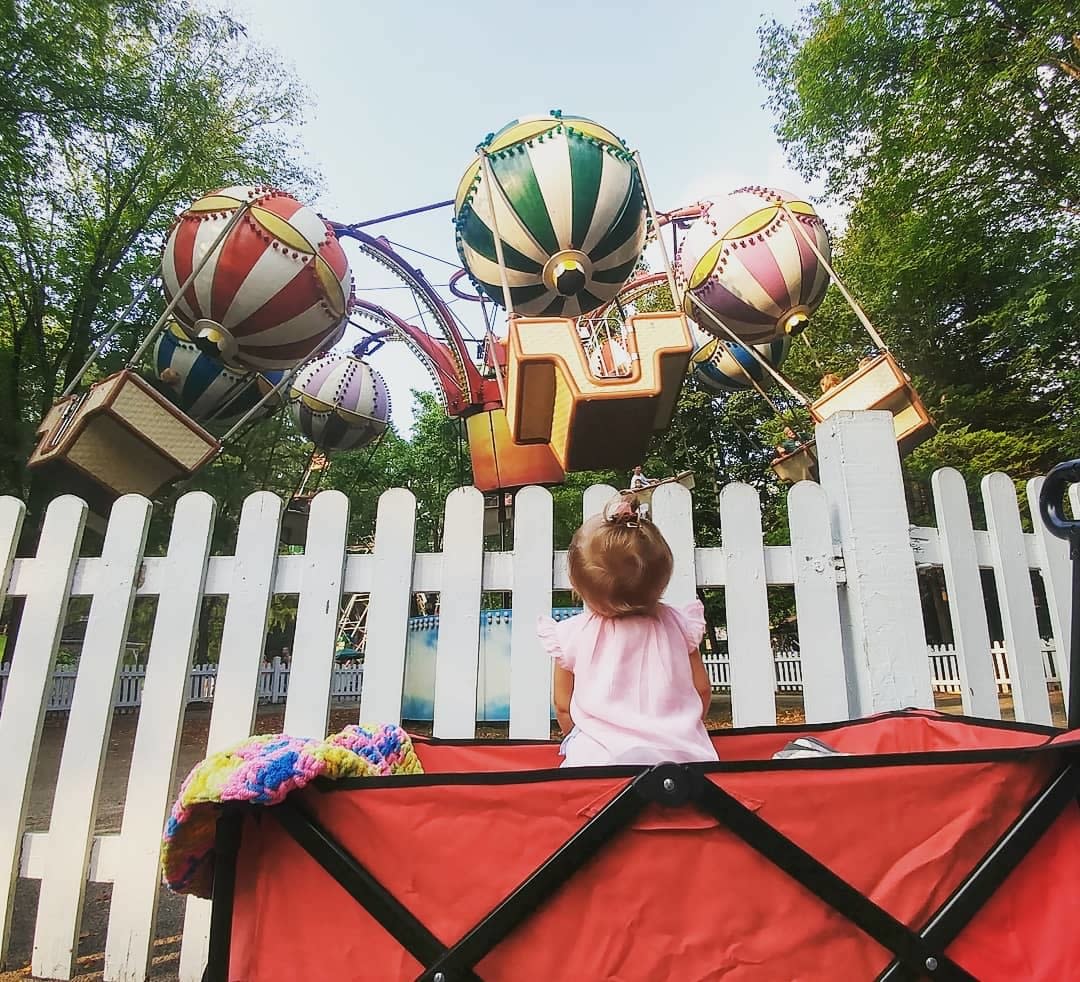 If you're like me, summer was never complete without a school outing or company picnic at Idlewild Park.The park has now reopened for the summer with tons of the classic amusements you grew up with: relive the magic of Mother Goose with a walk through Story Book Forest, take a ride on family favorites like the carousel and Rollo Coaster and satisfy your craving for their famous Potato Patch fries and Cyclone strawberry cone.
Haven't been to Idlewild lately? There's also some modern updates to keep the fun going like their massive water park expansion complete with lazy river and wave pool, and a re-imagining of the trolley ride to include your child's favorites like Daniel Tiger.
Watch Classic Movies at the Drive-In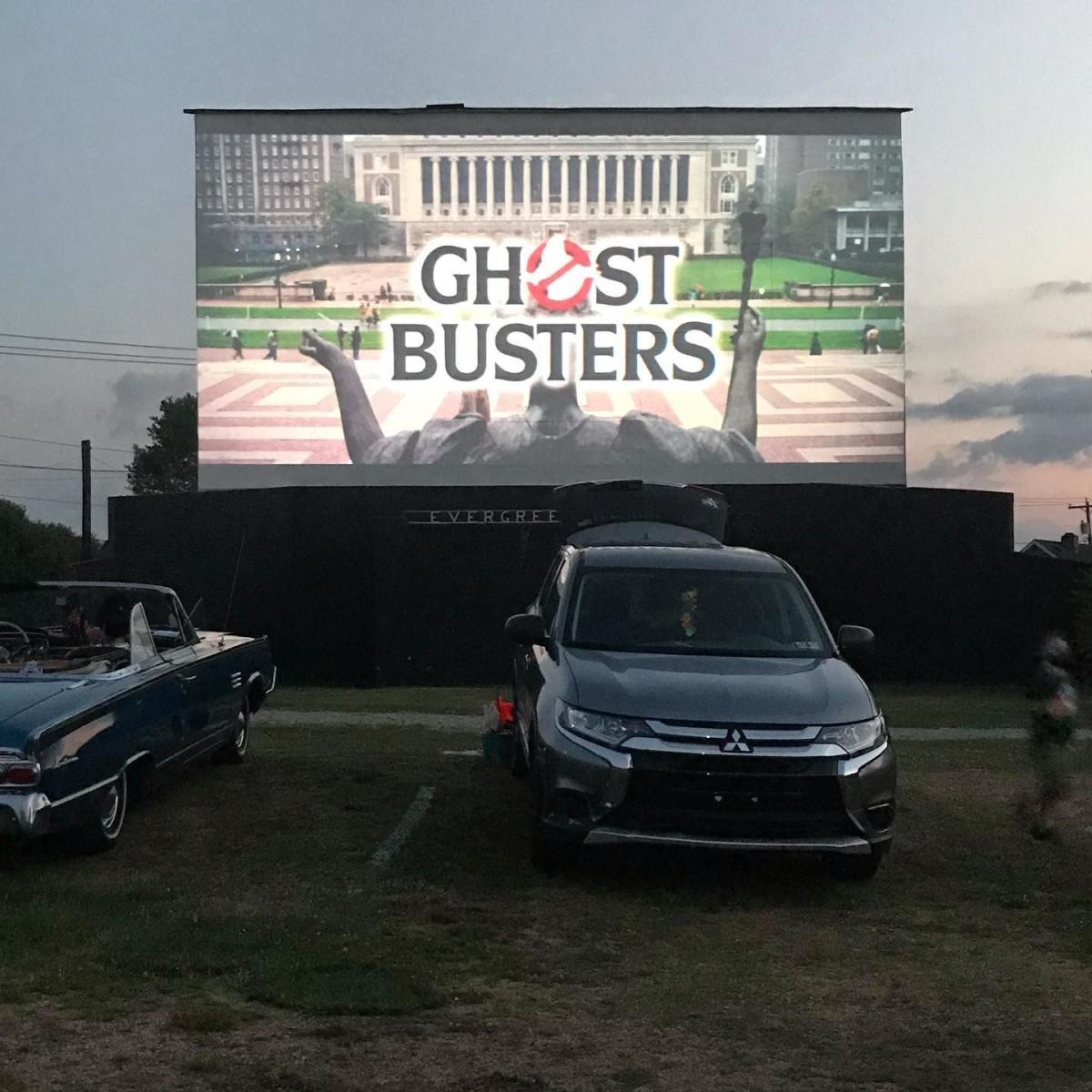 Nothing says Americana like a visit to your local drive-in. Luckily, these silver screens can still be found in the Laurel Highlands, and are a perfect way to enjoy films together as a family! Bring your chairs, crank up the radio and be sure to grab some hot dogs, soda and popcorn from the snack bar as you enjoy a nostalgic night out.
Evergreen Drive-In has taken the retro feel a step further this summer, bringing back classic films perfect to enjoy with the whole family. Shrek, Ghost Busters, Back to the Future, Gremlins, Jurassic Park, ET and more family favorites are returning all summer long, so be sure to check their weekly schedule and share your favorite childhood films with the next generation.
See Who's the Go-Kart Champion
Take your fun trip to the next level with an exciting visit to a Laurel Highlands go-kart track! Tackle Statler's Fun Center's massive 1,500 ft. course with an double over-and-under bridge, complete with double karts perfect for parents to drive with younger riders. Caddie Shak in Donegal is also newly reopened with brand new go-karts and bumper boats perfect to soak each other and share some laughs on a hot day!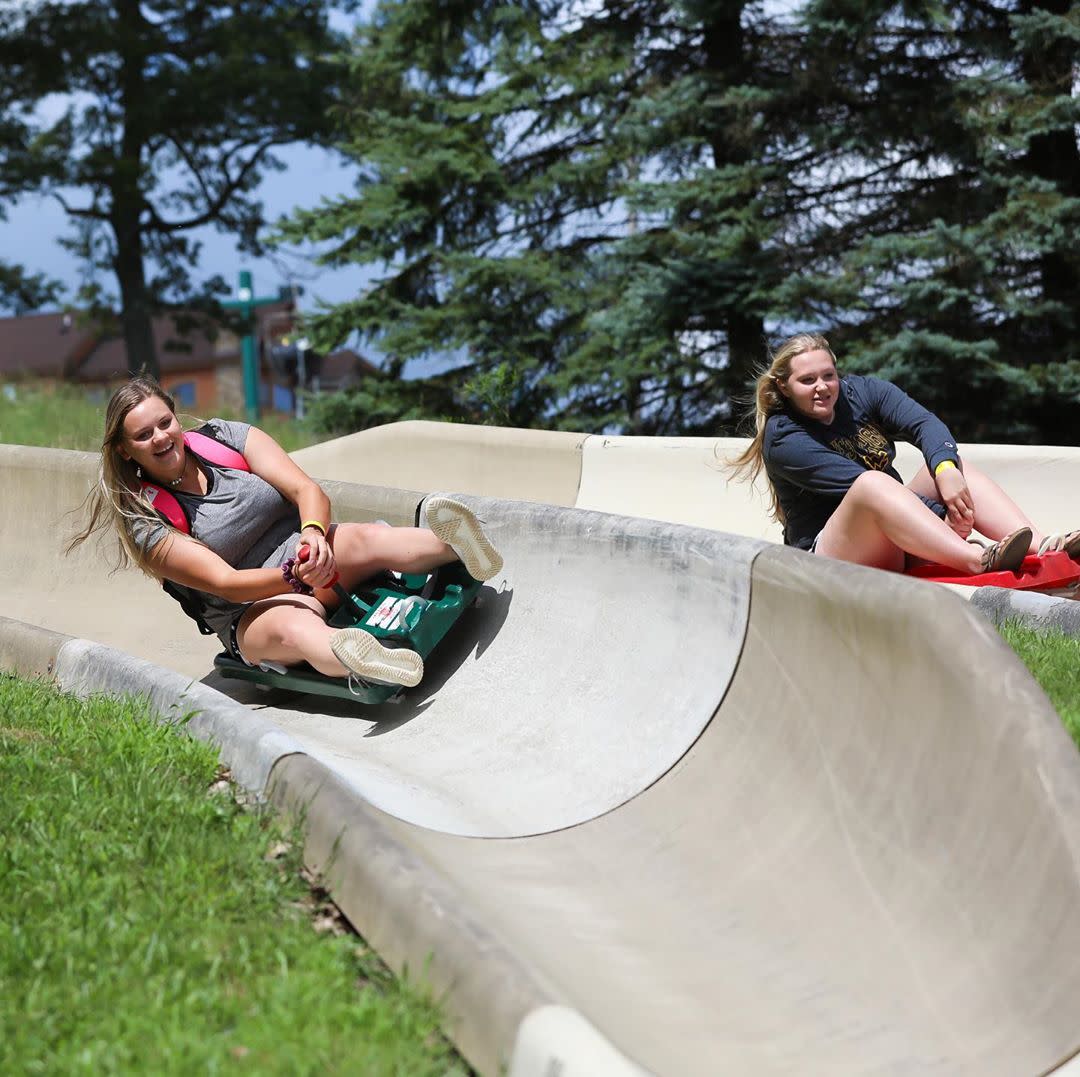 Seven Springs is way more than just skiing! This summer you can tackle tons of outdoor activities from ziplining to paintball, but the Alpine Slide is a blast for children of all ages. Ride the scenic chairlift up for one of the best views of the Laurel Highlands, then blast down a twisting and turning track built directly into the ski slope for downhill thrills on a two-wheeled sled.
Get a Hole In One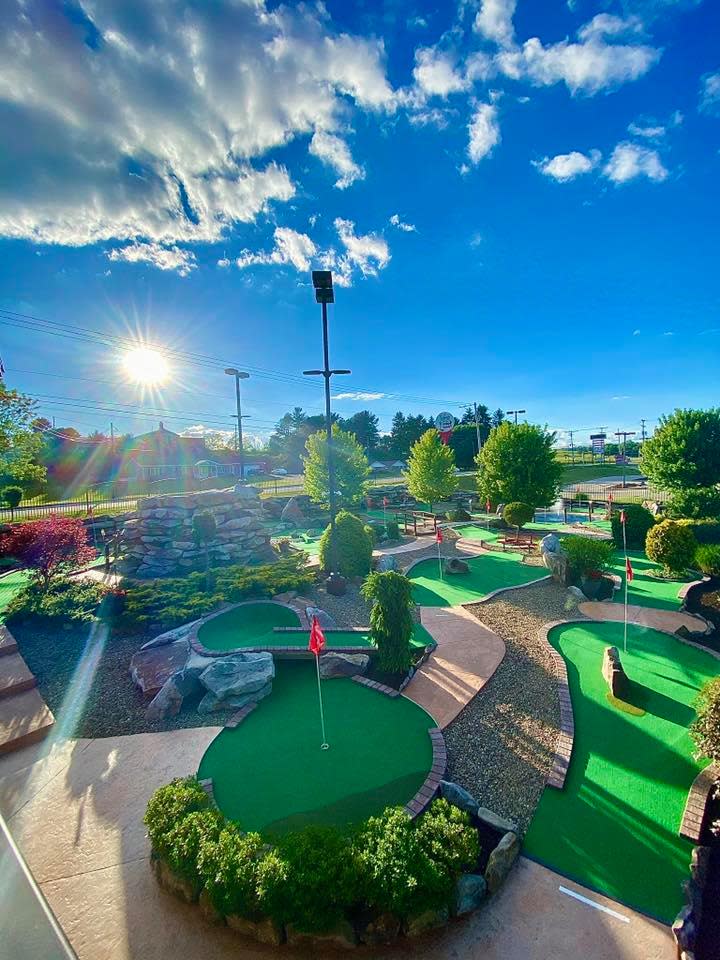 Vacation means mini-golf, and the Laurel Highlands offers fun and challenging courses the whole family will enjoy. Hit the challenging greens of Walnut Hill Mini Golf, built onto a hillside with two roaring waterfalls and offering their own hand-made frozen custard. Bring even the littlest toddlers to Jake's Mini Golf where they'll have fun getting their first hole in one! Plus, additional courses are located at our adventure parks like Statler's and Caddie Shak, so it's easy to fill a day with fun.
Conquer the Giant Slides at Mammoth Park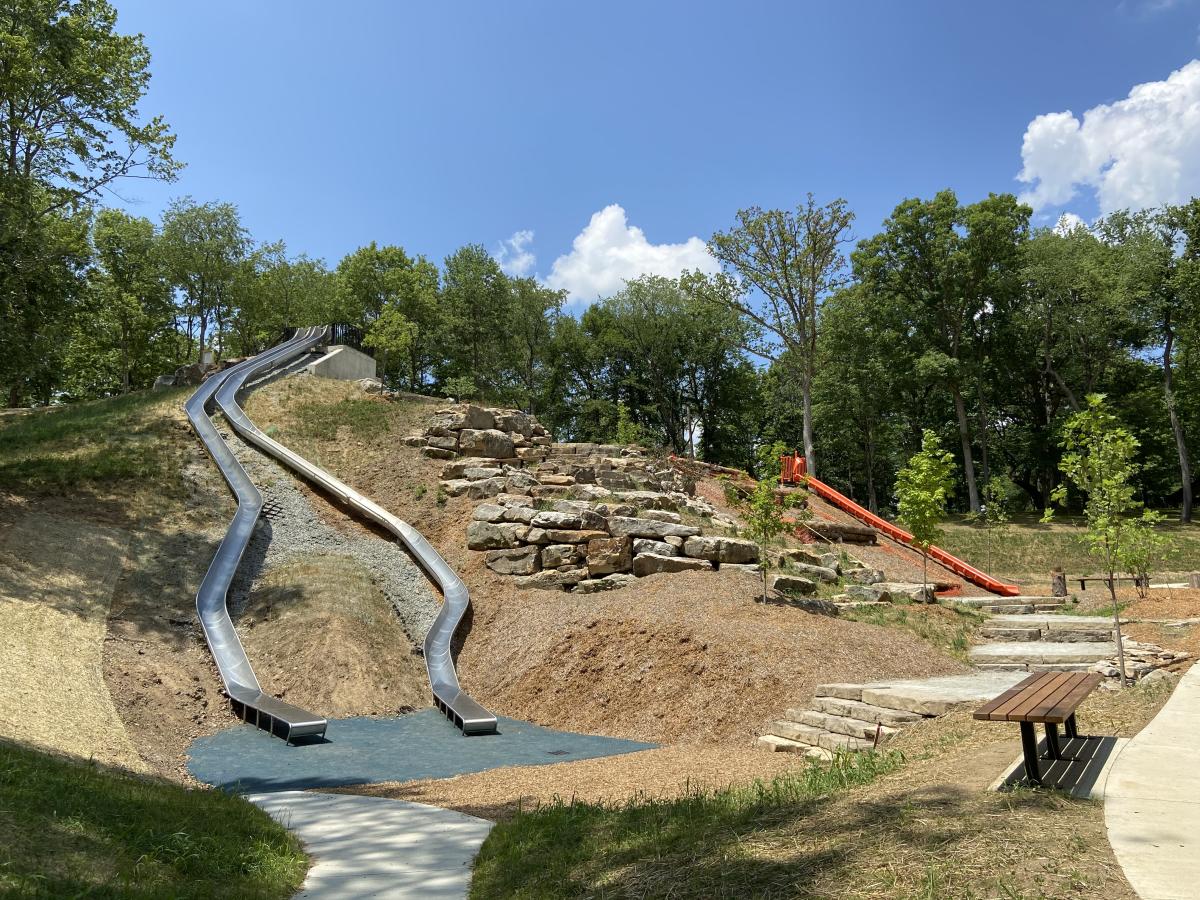 Grab your wax paper! The Giant Slide at Mammoth Park got a huge upgrade in 2020 and has evolved into a slide park perfect for kids of all ages. This one-of-a-kind destination facility includes two 100-foot long stainless steel slides (perfect for racing) and a 40-foot plastic slide for younger visitors. Even climbing back to the top is fun, with a cargo net and climbing path to complete a one-of-a-kind experience.
Start Your Engines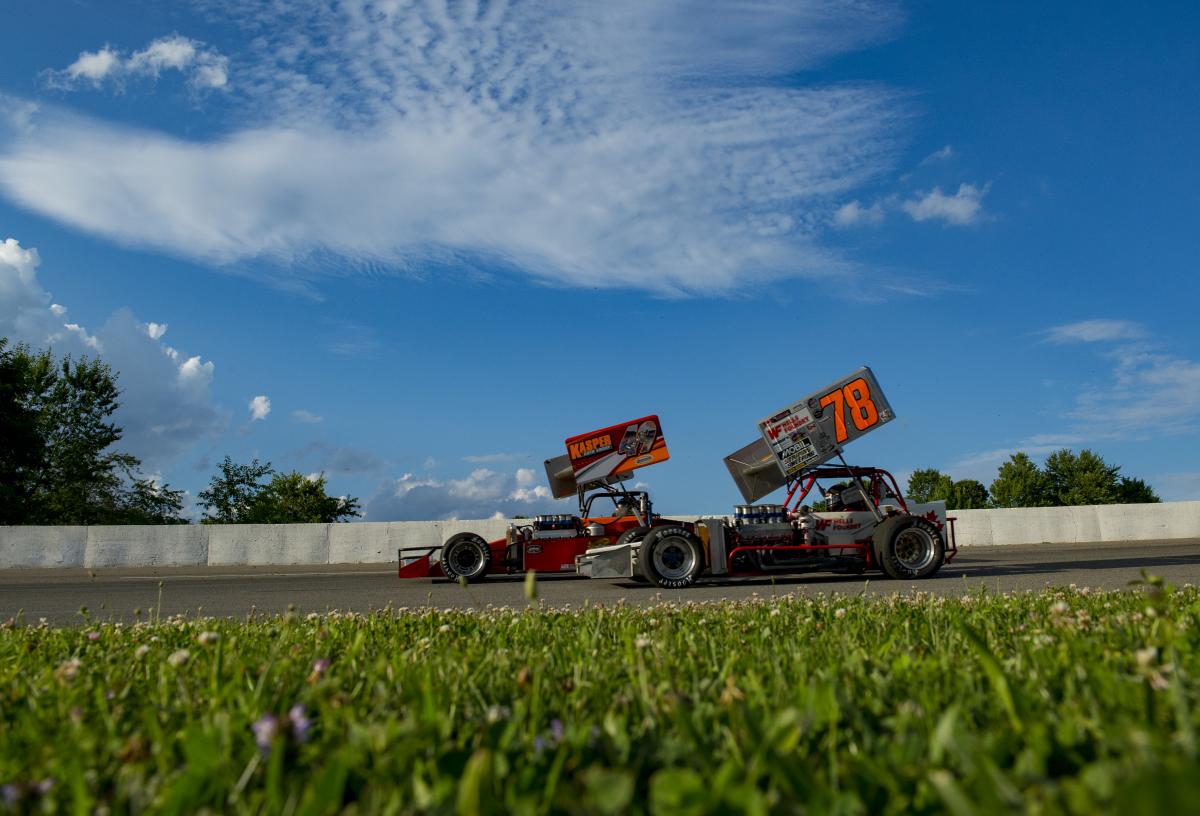 Growing up, every Saturday evening in the Laurel Highlands meant a trip up to Jennerstown Speedway for an awesome night of racing action. Jennerstown is keeping the thrills going with exciting late model action, monster truck events and more so that each evening offers something exciting for their fans. Plus, you can even head to the racetrack early for a chance to step out onto the track and meet the drivers! There's no better family night out than a racing night.
Grab Some Frozen Treats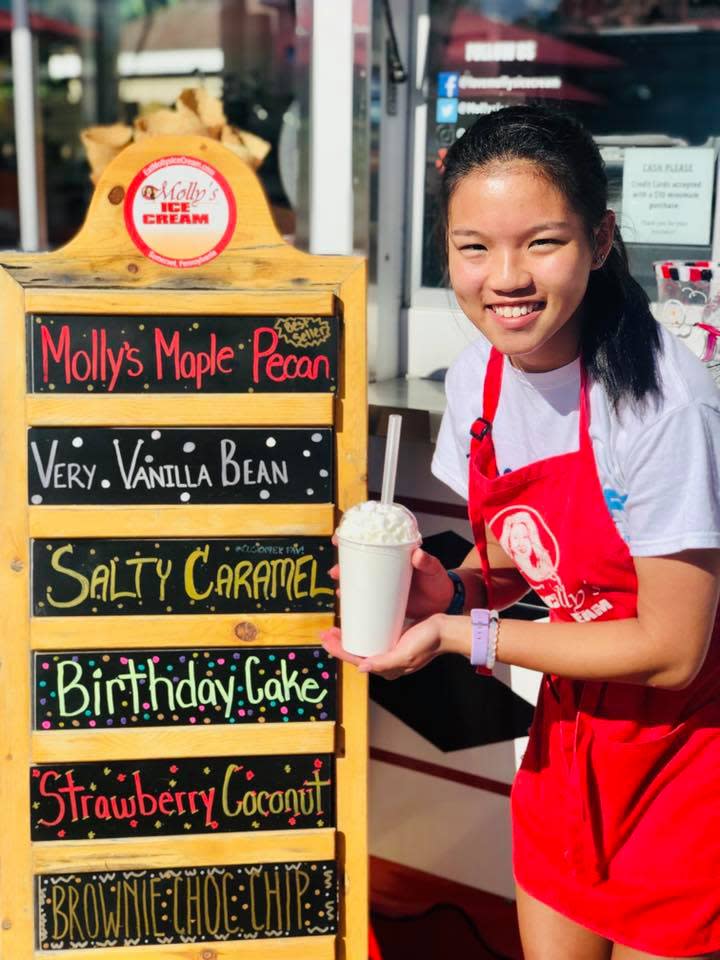 Cap off your summer outing with something sweet to cool you down. Molly's Ice Cream in Somerset is a perfect pit stop, and each artisan batch is handmade and flavored by Molly herself! We recommend their famous Maple Sundae, made with local maple syrup, or a hand-dipped banana split, the dessert created right here in the Laurel Highlands.
Find Vintage Candy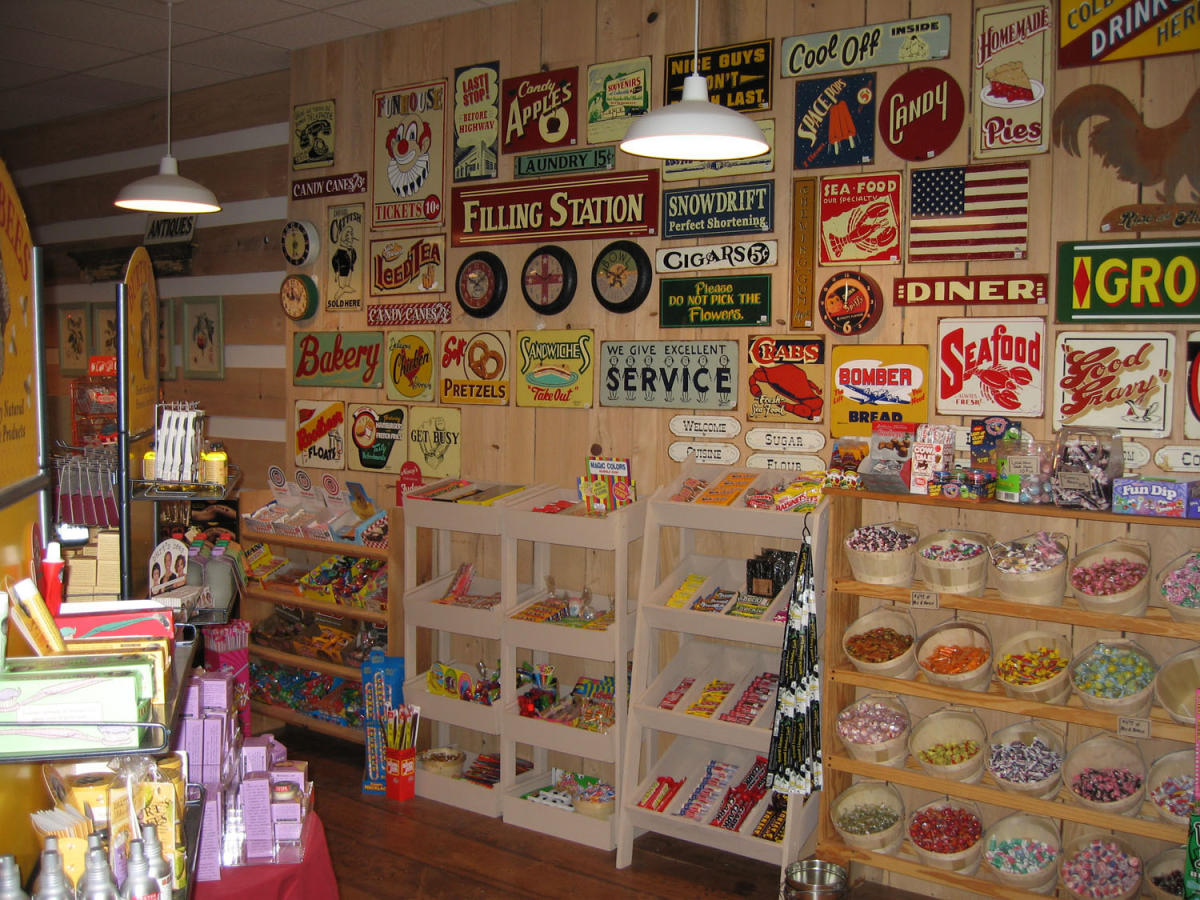 Remember going shopping as a kid and being on your best behavior to hopefully leave with a piece of candy? Indulge and find those hidden treasures at the Old General Store in Mt. Pleasant and Donegal, PA. They specialize in nostalgic, old-time products including a giant collection of charming Americana and PA Made products, which includes everything from nostalgic candy, old time remedies and kitchen gadgets to local gourmet items, jewelry, rustic decor and furniture.