With hometown dates being done via Zoom and nearby Nemacolin at locations throughout the Laurel Highlands, Episode 8 had to be one of the most unique episodes of The Bachelor in the series' history. However, the show was big on heart, tackling tough conversations with parents, addressing hardships in past relationships, and surviving a rather rough skydiving landing.
This episode had me thinking, if I were a finalist on The Bachelorette, what would my hometown date look like in a post-pandemic world? What are the places so important to me I couldn't wait to show them off on a first visit? Although I now live in Pittsburgh, I'm originally from Derry, PA, so I looked around the Laurel Highlands for the places most important to me that I would love to show off to the world!
Watching the Sun Rise - Beam Rocks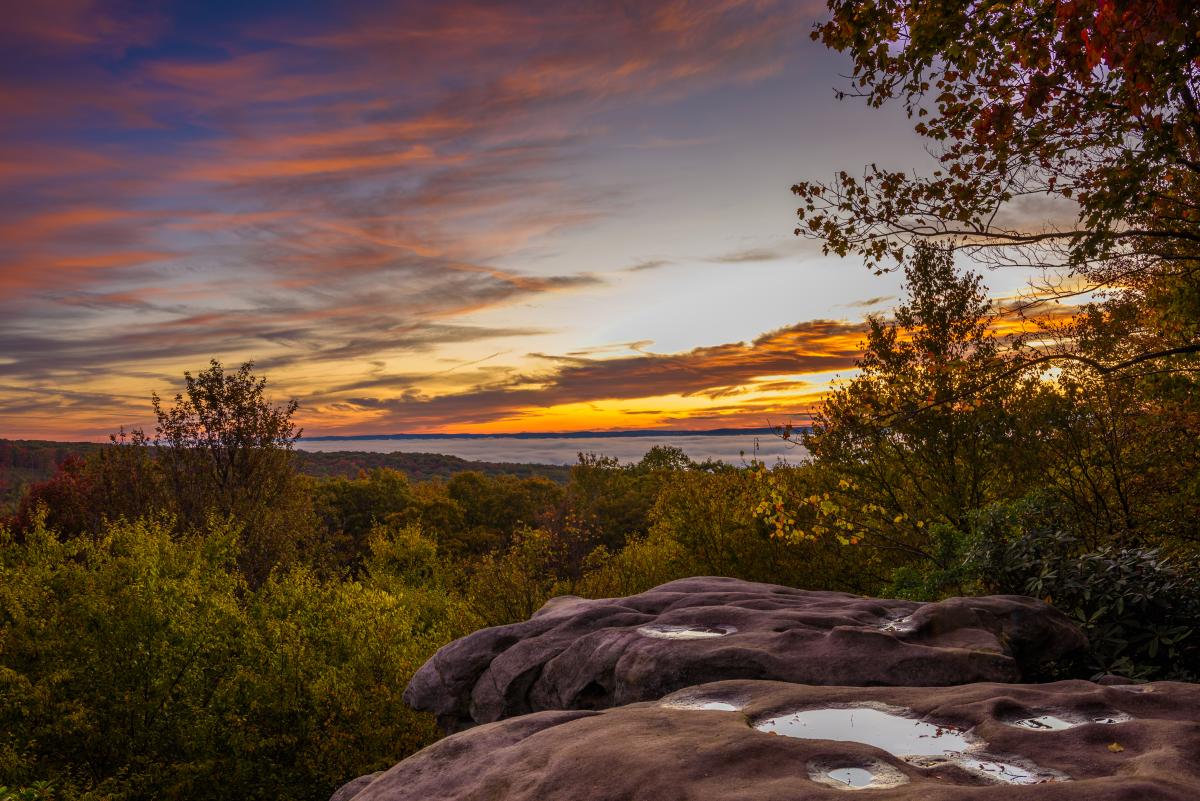 It's tough not to start our hometown date somewhere outdoors in the Laurel Highlands. With so many state and national parks to choose from, I reverted back to one of my favorite childhood spots at Beam Rocks Overlook in Forbes State Forest, the perfect place for an early morning hike to capture a spectacular sunrise. With 180 degree views of the Laurel Highlands, this spot is a wonderful date location to bring a packed lunch, do some light hiking and rock climbing, and just enjoy the quiet.
Runner-Up: Watch the sun rise with our feet in the sand at Keystone State Park before hiking around the lake and picnicking.
Ride All Day - Idlewild & Soak Zone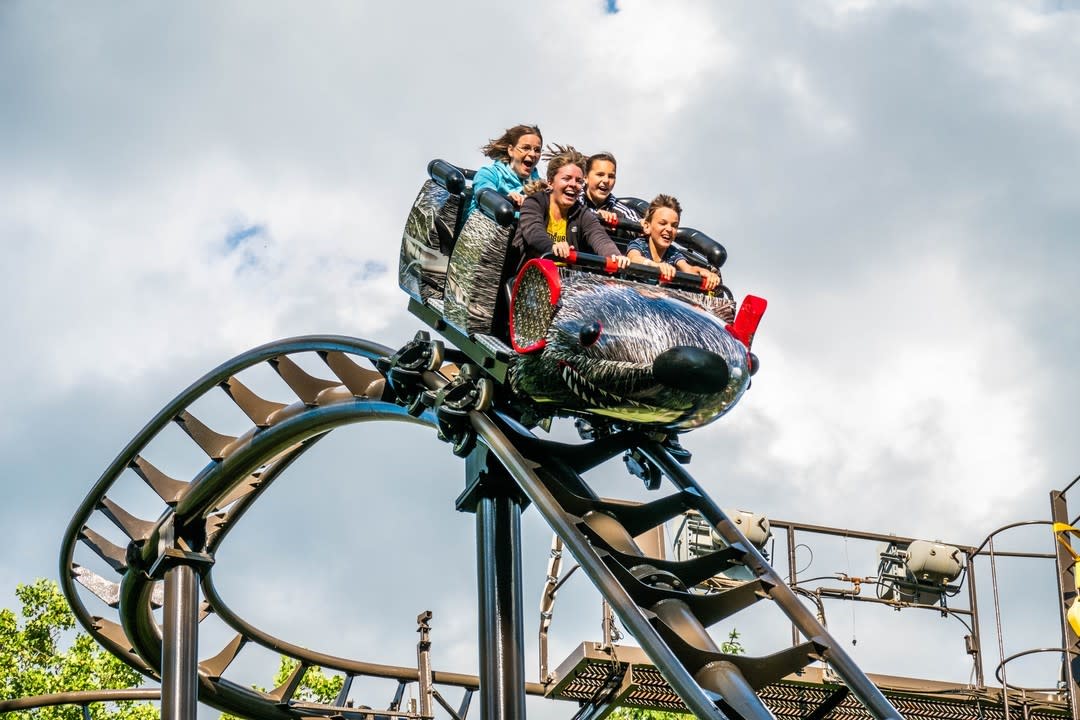 I love Americana and theme parks, and Idlewild & Soak Zone may be the greatest park on Earth at combining the two. Some of my earliest memories are exploring Jumpin' Jungle with my family, and I worked at the park during my adolescence making lifelong friends. Sharing this park is a joy, as each part of the park is so unique and memorable. Starting with a walkthrough of Storybook Forest, we'd load up on famous Potato Patch fries, take a spin on the Round Up and Wild House, then float away the afternoon at Soak Zone on the lazy river.
Runner Up: Test my date's competitive nature with some goofy golf and go-kart racing at Caddie Shak, another of my childhood favorite spots to run wild.
Steelers Training Camp - Saint Vincent College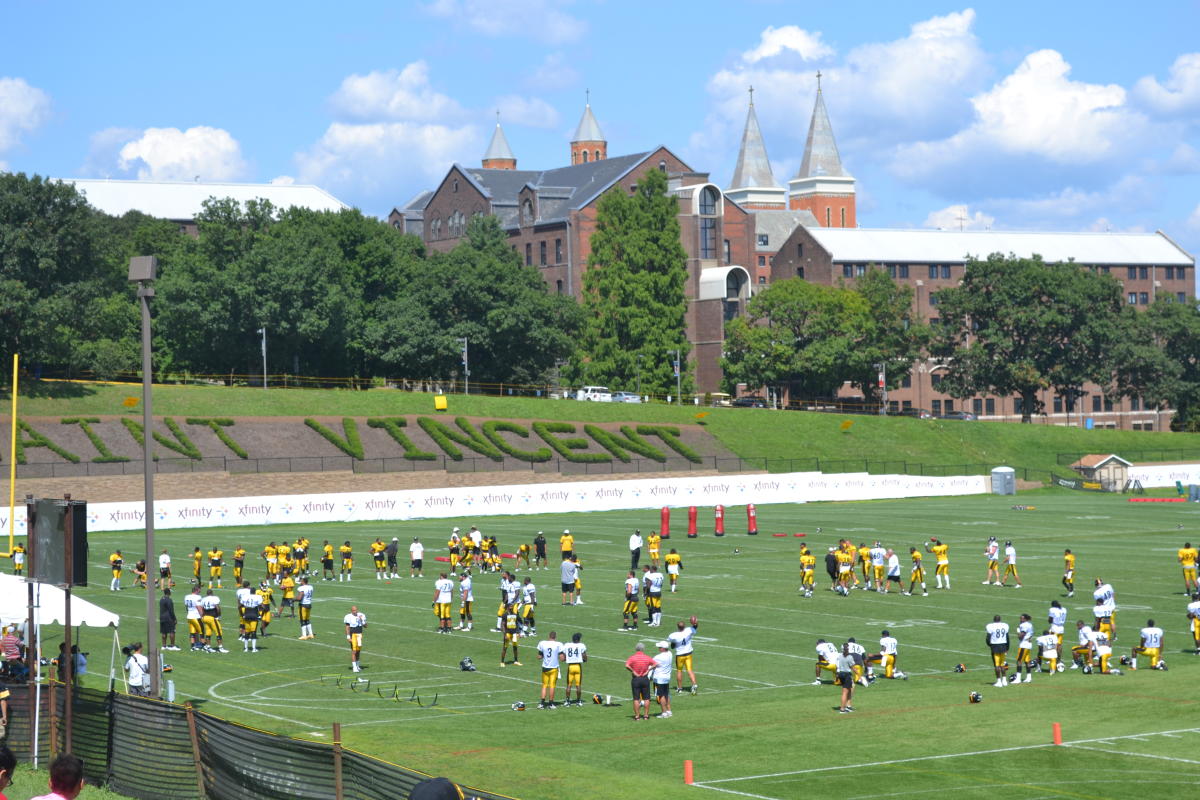 Let's face it, if I'm going to spend forever with this person, there has to be an understanding that Sundays are for Steelers football. But why not share both my passion for the black and gold along with the campus I spent my college years with Steelers Training Camp at Saint Vincent College? It's easy to plan a full day of fun at the college, cheering on my favorite players (yes, the NFL team is one of the few that practices outside of their training center and is open to fans), walking the trails at the Winnie Palmer Nature Reserve, touring the beautiful Basilica and connecting to America's favorite neighbor at the Fred Rogers Center.
Runner Up: Enjoying a Summer Sounds concert outdoors or going to see a show at The Palace Theatre in Greensburg.
Dining in a Train Car - DiSalvo's Station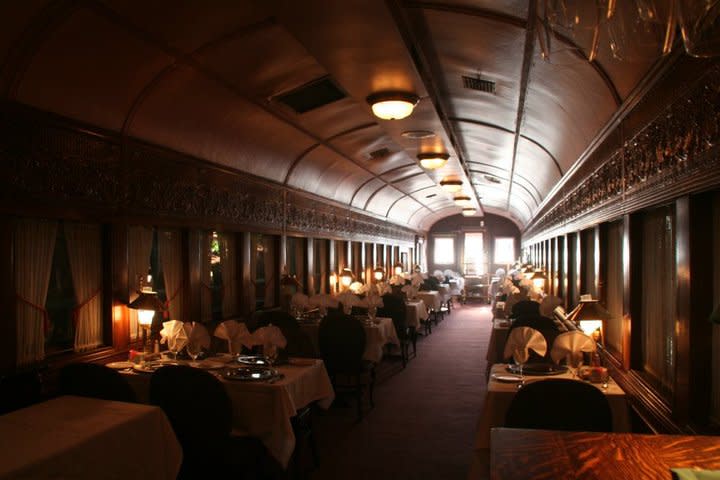 There's so many great restaurants in the Laurel Highlands, it's tough to narrow my options down to end a fantastic hometown date. But I keep coming back to DiSalvo's Station Restaurant, one of the most unique venues with the best food around. This restored 1903 train station lets you dine in a train car as you enjoy authentic Italian cuisine while trains lightly rumble overhead. Ending our night with their can't-be-beat tiramisu, and you have my ideal hometown date for The Bachelor.