In his lifetime, America's most prominent architect, Frank Lloyd Wright, designed more than 1,000 structures and oversaw the construction of 532 of them before his death in 1959. With achievements such as Fallingwater, the Solomon R. Guggenheim Museum and Taliesen West, along with a legacy nearly unmatched decades later, it's safe to say Wright was passionate, hardworking and brilliant.
Sixty years after his death, Wright's legacy lives on, but not just at his landmarks and in architecture schools across the world. It lives on with Tom and Heather Papinchak, owners of Frank Lloyd Wright at Polymath Park, an architectural park tucked away in the Laurel Highlands. Here, Wright fans can tour and stay overnight in two of his designs, including the newly opened Mantyla, and two homes designed by his apprentice.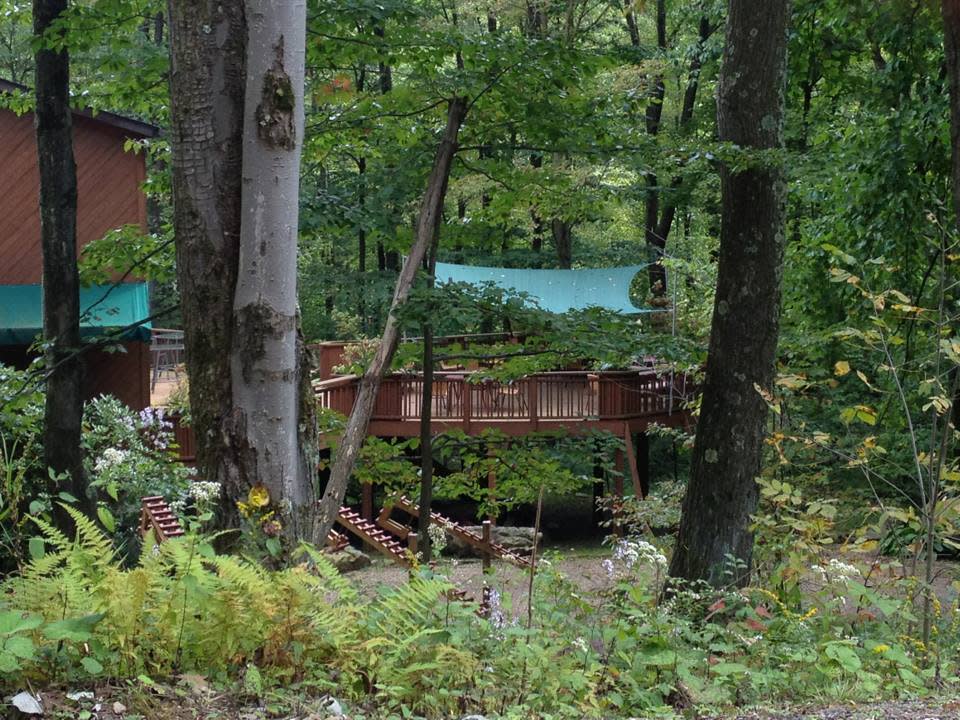 When the newly-wed Papinchaks moved to the Laurel Highlands in 2000, they had no idea what was hidden amongst the trees on the neighboring property. One afternoon, Tom was exploring the area when he happened upon two small homes, one of which was inhabited by college students who certainly enjoyed the home's privacy. An architecture fan and construction professional, Tom instantly knew these homes were special. He was right. These were the Balter and Blum houses, designed by Wright apprentice Peter Berndtson, originally designed and built as summer escapes for friends of the Kauffmann's who owned nearby Fallingwater.
A couple years after his discovery, Tom made contact with the property owner who ultimately sold the homes and the surrounding acreage to the Papinchaks in what Heather calls "the first sign of a predestined path" for the young family.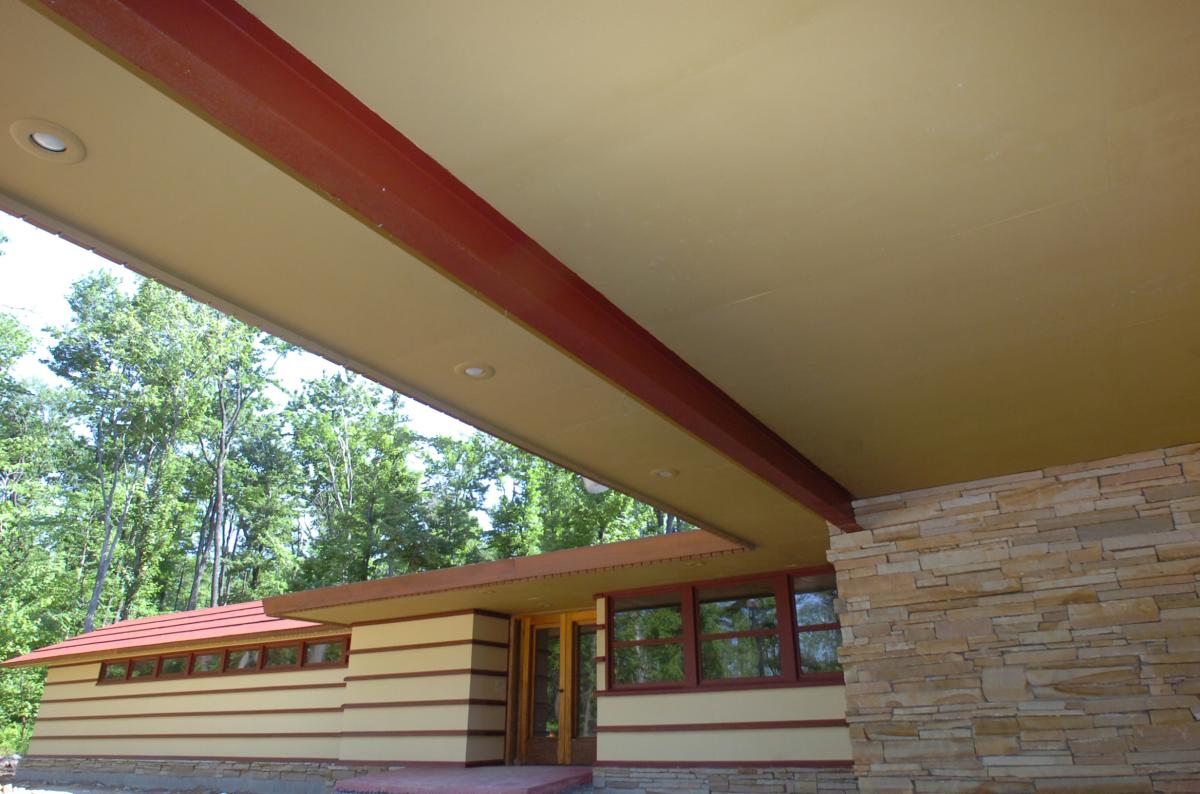 Fast forward to 2006, and destiny comes calling again. This time in the form of the Duncan House. A group of private investors brought the home from its original site in Lisle, Ill., to Johnstown Pa., where they intended to rebuild it and develop a botanical garden. Unfortunately for the investors, the plan fell through and the home found its way to Frank Lloyd Wright at Polymath Park, where it was meticulously rebuilt. Since then, the Duncan House was one of only a handful of Wright homes offering overnight lodging, making it an extremely popular experience. But destiny wasn't quite done yet.
In 2016, the Papinchaks received a call from a gentleman looking for advice about relocating a Wright home. Mantyla in Cloquet, Minn., had been on the market for many years and was in danger of demolition due to encroaching development. The property owners donated the home and all of its original furnishings to the Usonian Preservation Inc., a nonprofit associated with Polymath Park, in hopes that Mantyla would find a new life. Thanks to Tom and Heather, it did. The L-shaped home with a distinct prow is now tucked away under the towering trees of Frank Lloyd Wright at Polymath Park and is open for tours and overnight stays. Make a reservation today!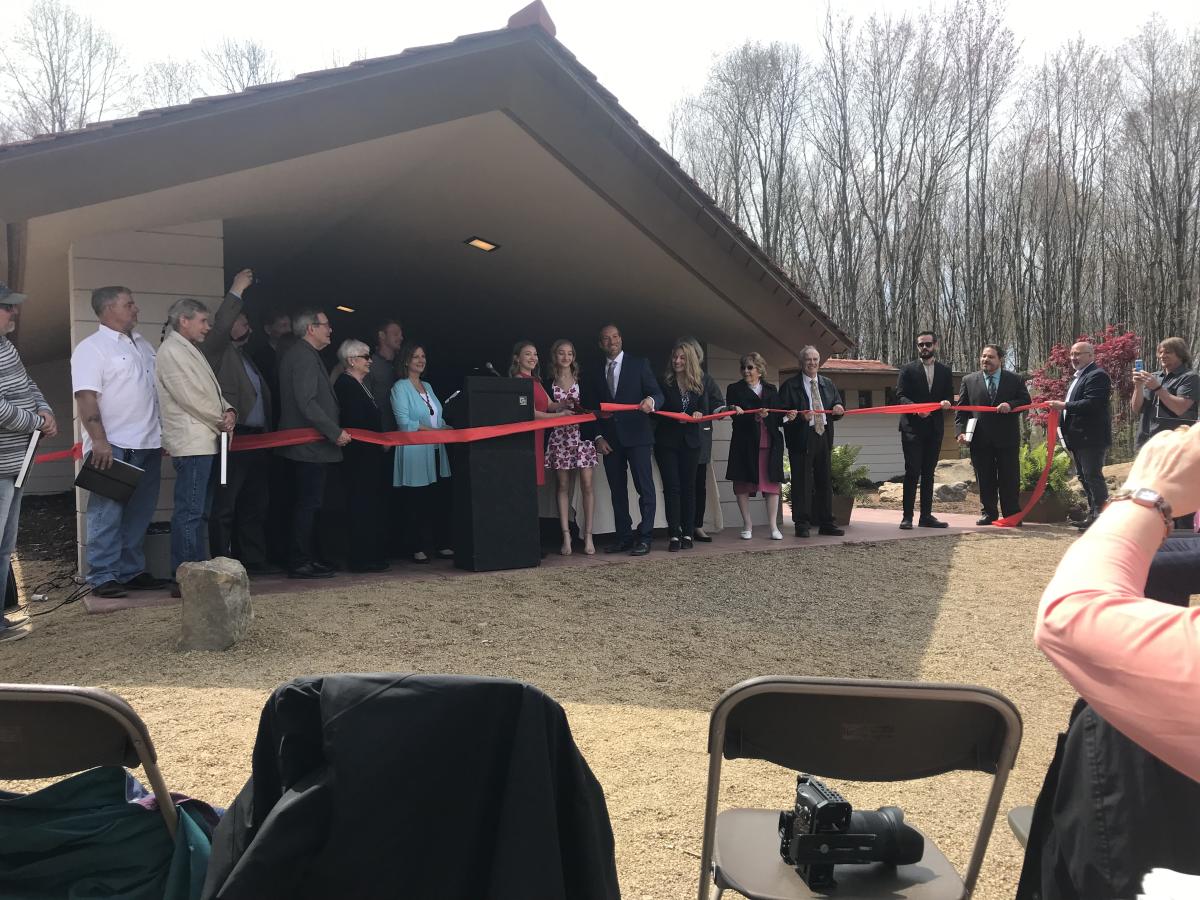 "Along every step, everything seemed to fall into place like it was predestined," says Heather. "It was all simply meant to be."
A visit to Frank Lloyd Wright at Polymath Park is immersive, with home tours, delicious dining onsite at the Wright-inspired restaurant TreeTops and overnight lodging. There is no Wi-Fi on the property, but this done with the intent to help guests disconnect from everyday life and re-connect with nature and loved ones.