Ridiculously good eats, carefully prepared creations, and fresh, modern menus full of flavor: that's what these six restaurants have in common. These delectable eateries serve up dishes that reflect the best ingredients available for the season and menus consistently refreshed with new and exciting options, presenting some of the best culinary talent around.
The Foundry, Uniontown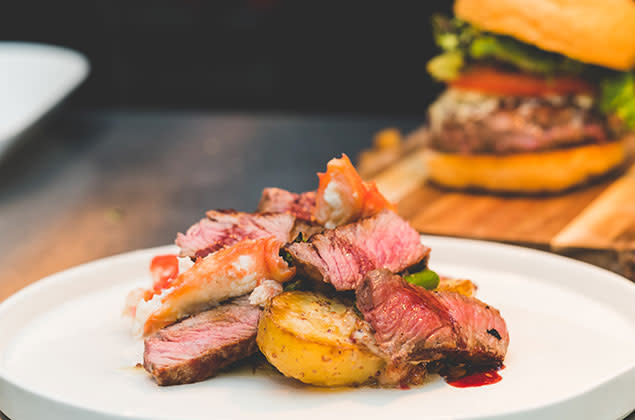 The brainchild of a group of friends, this New American Restaurant, opened in October, 2016, offers modern American dishes with a twist. Serving impressive small plates, like the charred octopus or the ricotta gnocchi and equally inspiring larger plates, which feature everything and anything from surf n turf to ravioli. I'm definitely going to have to "eat the menu" and take them up on their 6 course tasting menu offer! I want to try everything! Seriously, check out their mouthwatering Instagram. You'll want everything off of the menu, too.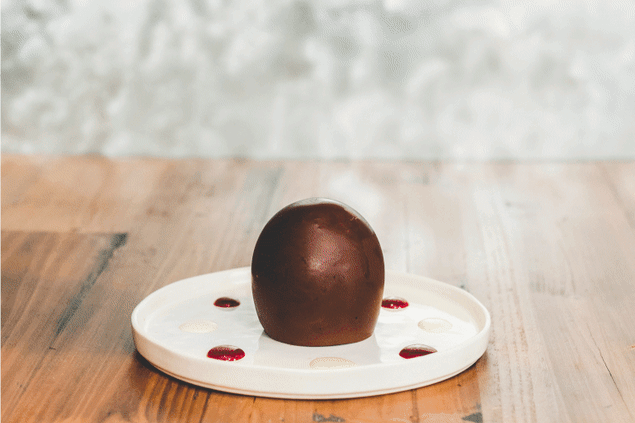 Be sure to save room for dessert, though. The Golden Egg, a magically delicious experience, is worth obsessing over. The chocolate shell disappears with a pour of hot caramel sauce to reveal a brownie topped with seasonal berries and vanilla bean custard. And, as if that isn't enticing enough, the smoky marshmallow s'more tart will blow your mind. PLUS, they serve brunch on Sunday. You'll think you've died and gone to heaven (I know I do.)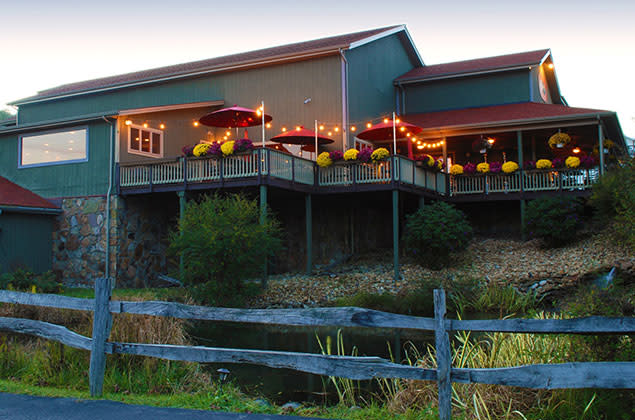 Serving New American cuisine all year round with incredible views of the Laurel Highlands ridgeline to match the incredible menu. The deck makes for an excellent alfresco dining option, where guests can take in the rolling countryside. The wonderfully picturesque restaurant isn't the only reason Out of the Fire is worth the stop. Delicious brunch options, a great lunch menu, and an elevated dinner menu? I'd like to make a reservation for each please. You can watch the magic happen with the open kitchen.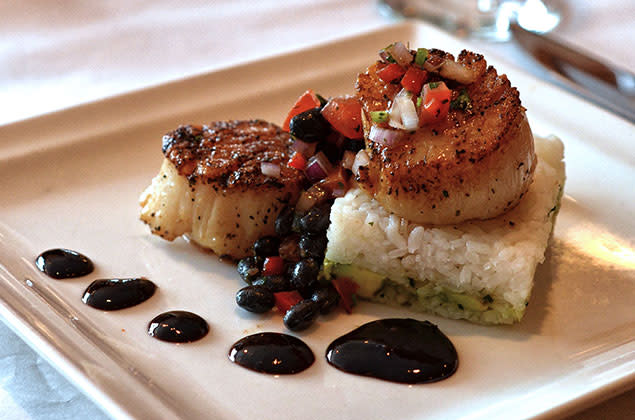 In case you can't get enough, they even serve some of their signature items to-go, like their famous mushroom soup. Don't forget to BYOB!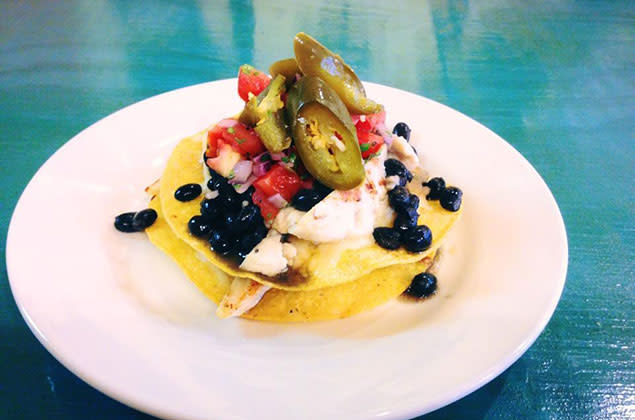 Stop in at Sun Dawg for breakfast and lunch all day served with a New American-Mexican-Caribbean twist. Heuvos rancheros frittata with chorizo, black beans and pico?! YUM. Plus, breakfast tacos all day every day. Don't even get me started on the donuts. Each day brings different donut creations, like the Rum with Candied Pecans Maple Bacon, S'mores, Chocolate Chip Cookie Dough, Heath Bar, Mango Crème Brûlée… the list goes on and on.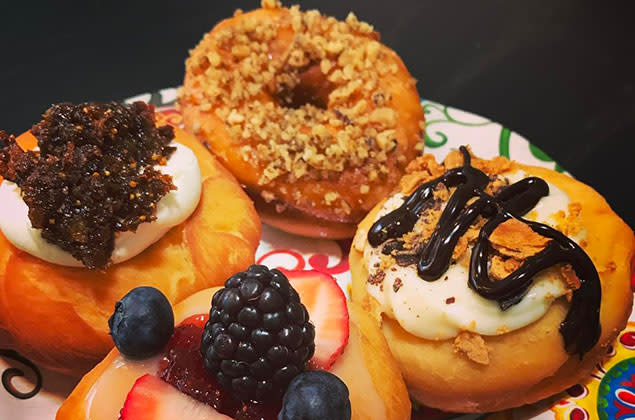 Cater your next event with their creative culinary team. The new and eclectic menu items make the perfect addition to any event, with special seasonal catering menu options in addition to their catering staples.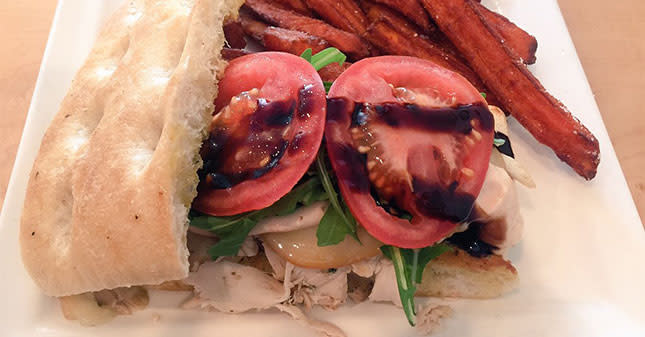 After a few months off the scene, we're all so excited to have the Kitchen on Main back with an awesome new menu, featuring some classic Kitchen favorites in addition to some delicious new creations. The Kitchen has also switched up their hours, so be sure to check their website. Pancakes and breakfast served all day? I'm sold. The classic chicken sandwich and crab cake sandwich are back with a new twist, plus new additions like the goat cheese cakes, a new flatbread, and so many other tasty options.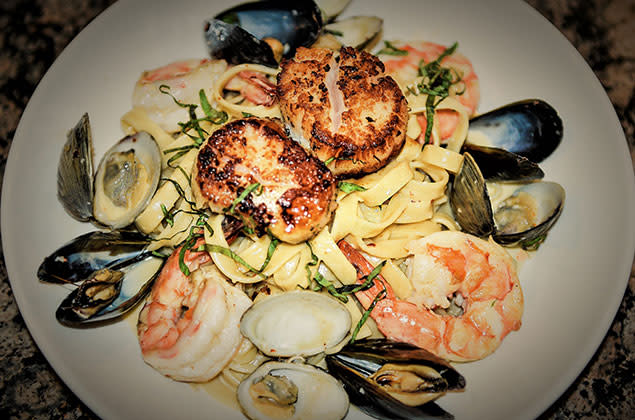 This BYOB eatery sits just of the Diamond in Ligonier, with outdoor seating for warmer days, making it a people-watcher's dream. Their open kitchen design allows you to see the chef's prepare your meal through every step of the process.
Lautrec, Nemacolin Woodlands Resort, Farmington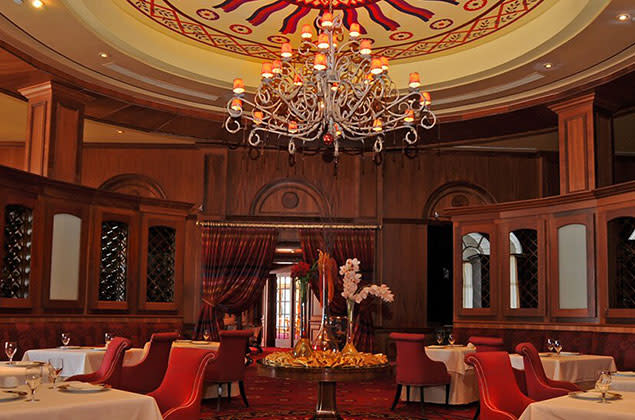 It's no surprise that Nemacolin's Lautrec has earned the prestigious Forbes Five-Star rating yet again for 2017. This marks the ninth consecutive year the restaurant has earned the rating. Executive chef Kristin Butterworth has redefined European-American Cuisine, presenting an innovative menu.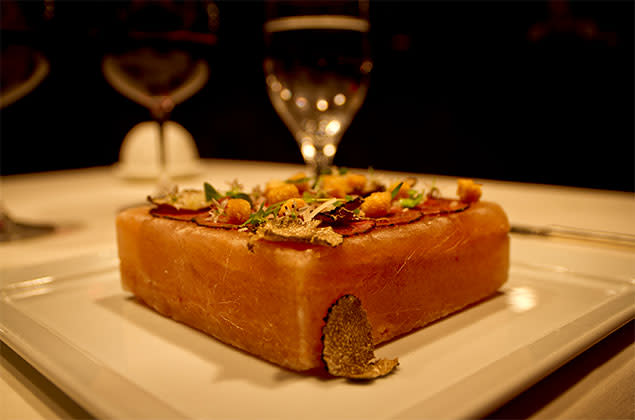 The glamorous dining room is perfect for an extravagant date night or dining experience. The restaurant also boasts a 1,200 bottle wine list from the resort's extensive 21,000 bottle wine cellar, with resident Sommelier experts to perfectly pair with your meal.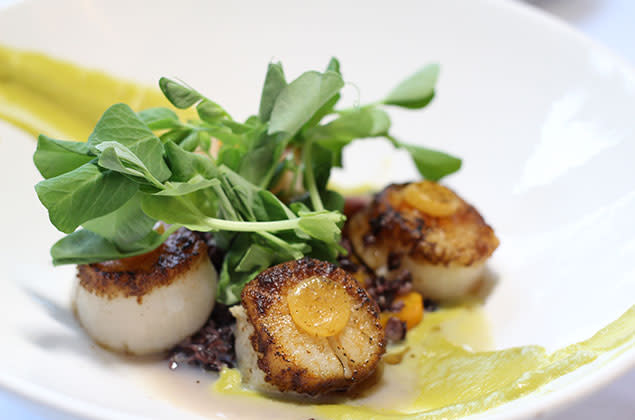 Traditional service with a Wine Spectator Award winning wine list makes Helen's a destination all its own. The menu has some elevated options you don't find just anywhere, like the venison, duck, lamb, and waygu. Their Chesapeake crab bisque comes highly recommended.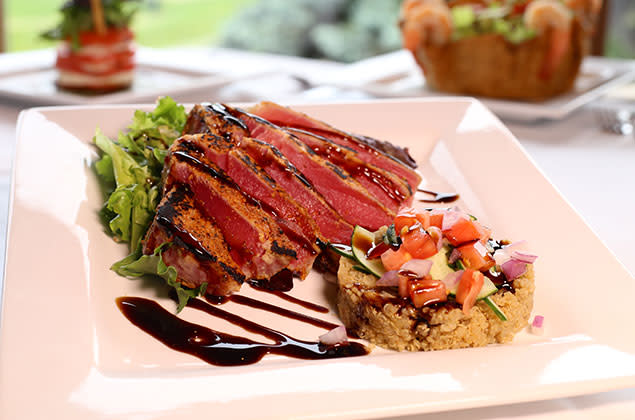 Helen's is a fine dining experience located at Seven Springs Mountain Resort in the historic original homestead of the resort. Make Helen's a stop on your romantic getaway or a relaxing break during your weekend of activities at the resort.