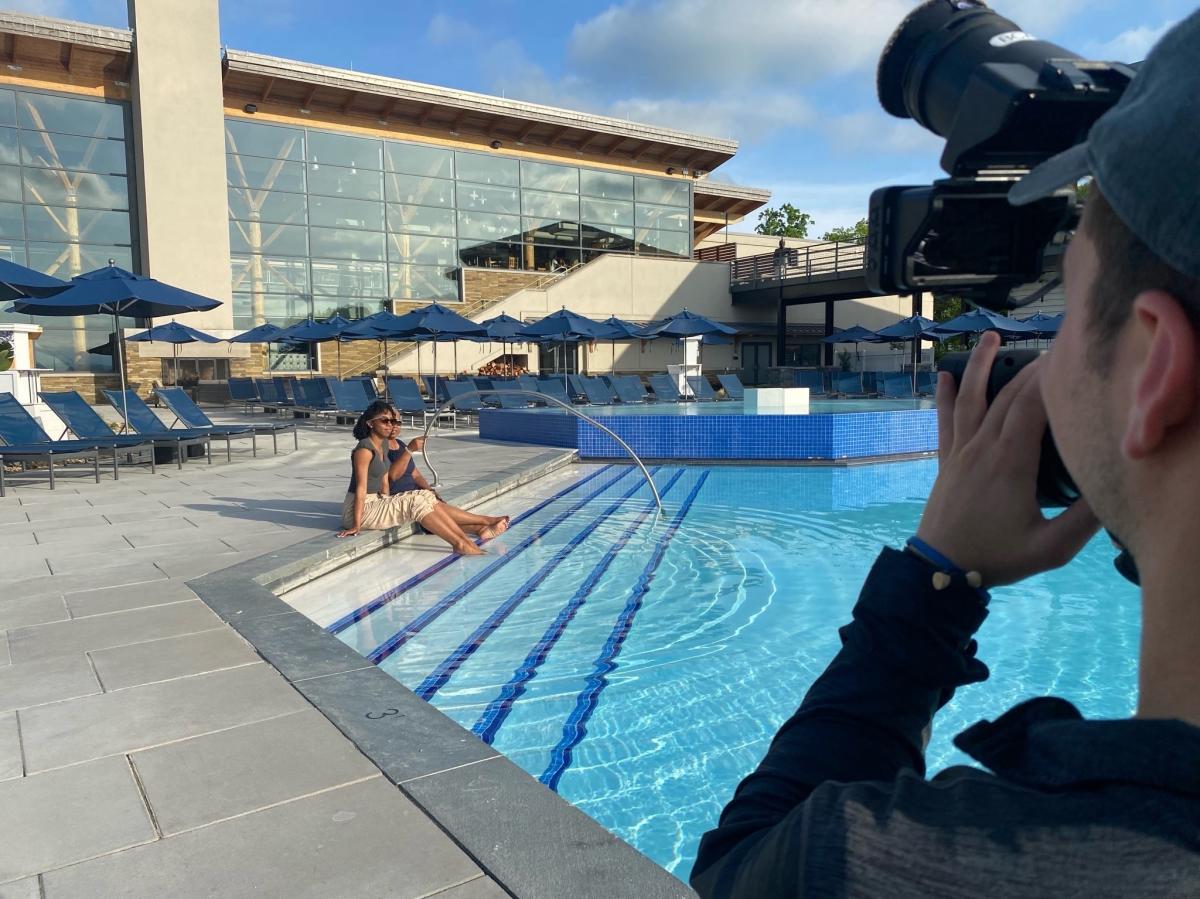 It's a M.A.D., M.A.D. world for Laurita and Lauren Portee, stars of a new travel show who visited the Laurel Highlands for their first episode of "Get Out of Town."
M.A.D. is Laurita's term for mother-and-daughter time, which she revealed as the Portees headed out on a road trip to the Laurel Highlands during filming for the premiere episode of the show. The episode will air in the Washington, D.C., metropolitan area at 8 p.m. Monday, April 3 and an hour later on WETA PBS. Both channels will show the episode at 2 a.m. on April 4.
Watch the full episode
The show, which was filmed last year in conjunction with GO Laurel Highlands, highlights the beauty and tourism attractions of the Laurel Highlands. The Portees visit Ligonier, Stahlstown, Donegal, Ohiopyle and Farmington for the episode. They showcase overnight stays at Oak Lodge and Nemacolin's Falling Rock; dining at the Darlington Inn and Out of the Fire Café; shopping in Ligonier, exploring Frank Lloyd Wright's Fallingwater and enjoying adventures at Nemacolin.
Q&A with L&L
GO Laurel Highlands had a few questions for them, and they were kind enough to respond via email.
Question: In the episode, Lauren says she had never been to the Laurel Highlands before. What did she think of her first experience here?
Lauren: I realized I actually had been to the Laurel Highlands before but didn't know it. We took a family trip to Nemacolin for New Years in 2009. I thoroughly enjoyed my time in the Laurel Highlands. It's such a cute area with fun things to do!
Question: Did Laurita notice any changes from her previous trip?
Laurita: The expansion of Nemacolin blew me away, especially Falling Rock and the beautiful views from the pool area, and I was equally charmed by Oak Lodge which was "glamping" at its finest and had an amazing spa!
Question: What surprised you about the Laurel Highlands?
Lauren: I was surprised with how big the Laurel Highlands is. I didn't know that there are so many different food options and activities throughout the highlands.
Laurita: I was also pleasantly surprised by the many options for dining, shopping, activities and lodging in Laurel Highlands. From the quaint Main Street in Ligonier to the Ohiopyle State Park and everything in between, Laurel Highlands has something for everyone to enjoy!
Question: What was your favorite part of your Laurel Highlands experience?
Lauren: I really enjoyed walking around the Ligonier plaza. The small little shops and eatery were so quaint. I also enjoyed Fallingwater. It was so breathtaking to see the house in person!
Laurita: Fallingwater was a highlight for me since I took an architecture design class in college and had seen the famous waterfall picture of the house. Being able to see it in person was a fan girl full-circle moment for me!!!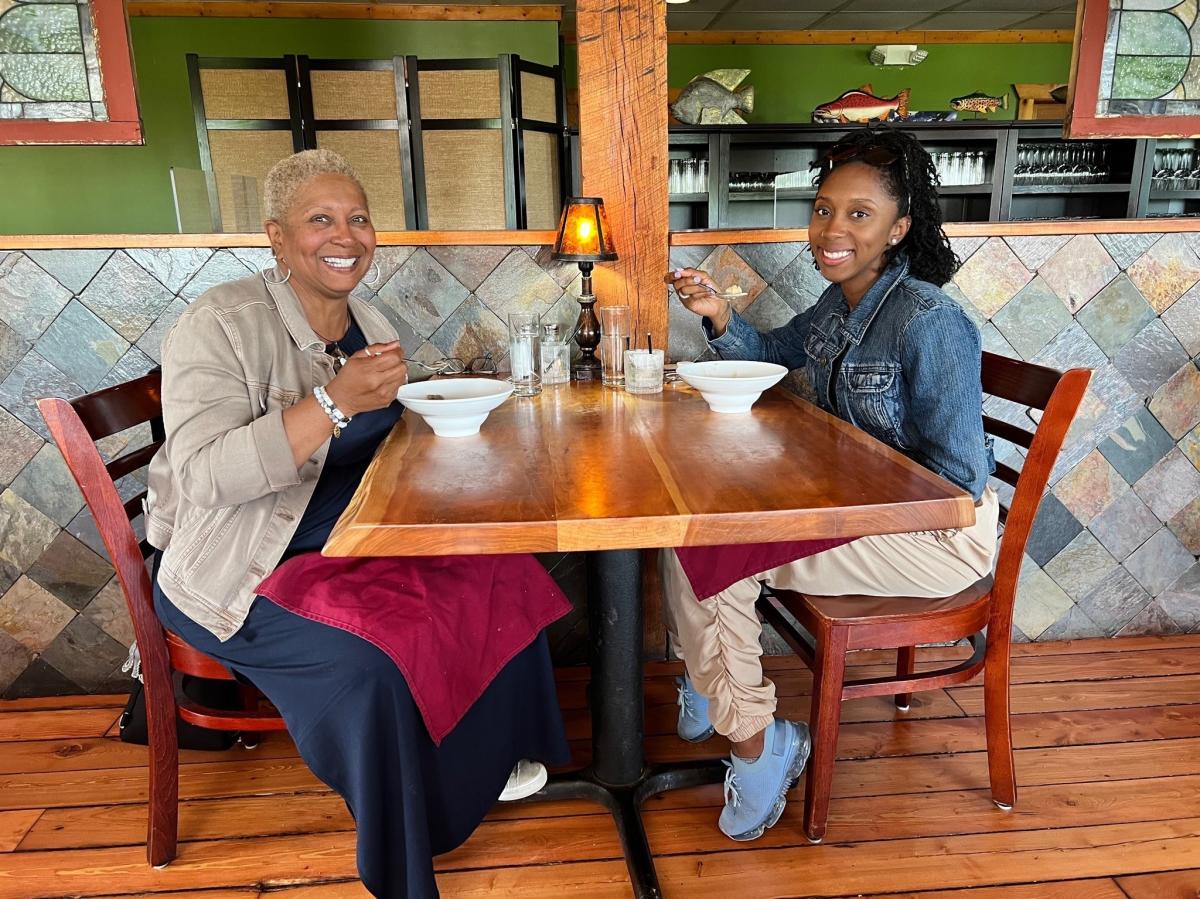 Question: What would you tell someone from the DMV that has never been to the Laurel Highlands?  
Lauren: I would tell them to take advantage of all of the beautiful views and to be outside as much as possible.
Laurita: I would tell anyone headed from the DMV to Laurel Highlands to intentionally enjoy the ride and views to, throughout, and wherever they land because they are in for a treat!