If you're looking for an inexpensive summer trip for the whole family or your group of friends, the Laurel Highlands has you covered. Show your Steelers pride, pig out, stay active and admire art without burning a hole in your pocket.
Art is spilling into the streets of Greensburg! Take a walk between The Palace Theatre and the Union Trust Building and you'll be amazed at what you see. The Westmoreland Cultural Trust has worked with eight young artists to decorate the buildings and ground of the alley with creative, beautiful artwork. Admire the art and take advantage of unique photo opportunities, all for free!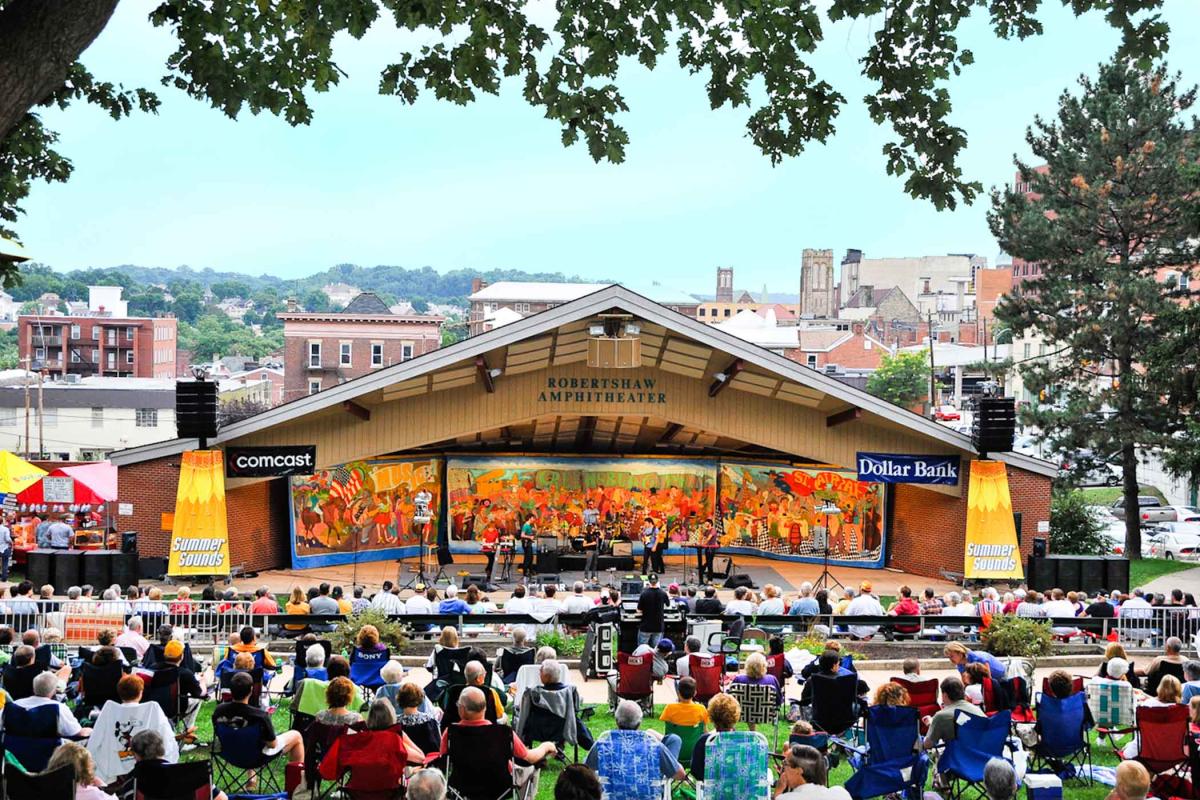 What's better than a concert? A free concert! Every Friday night, you can find a live show at SummerSounds in St. Clair Park in Greensburg. The musical performances range from rock to jazz to country and everything in between. Bring a lawn chair and spend your summer Friday nights groovin'.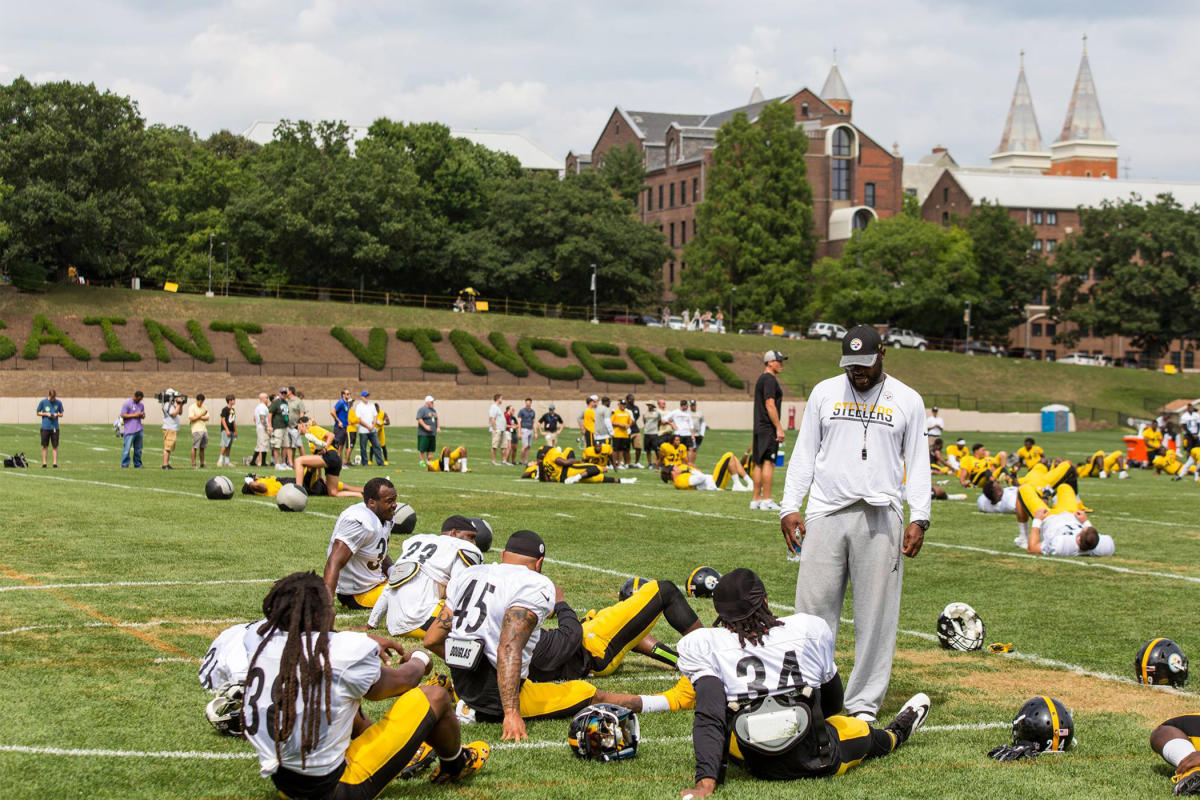 Cheer on the black and gold in the Laurel Highlands! The Pittsburgh Steelers call Chuck Noll Field at Saint Vincent College home for nearly three weeks every summer for training camp. Stand in the bleachers and watch the Steelers practice, keep the kiddos entertained at the activity center and get your favorite player's autograph, all at no cost!  This year's schedule can be found here.
Westmoreland County Airshow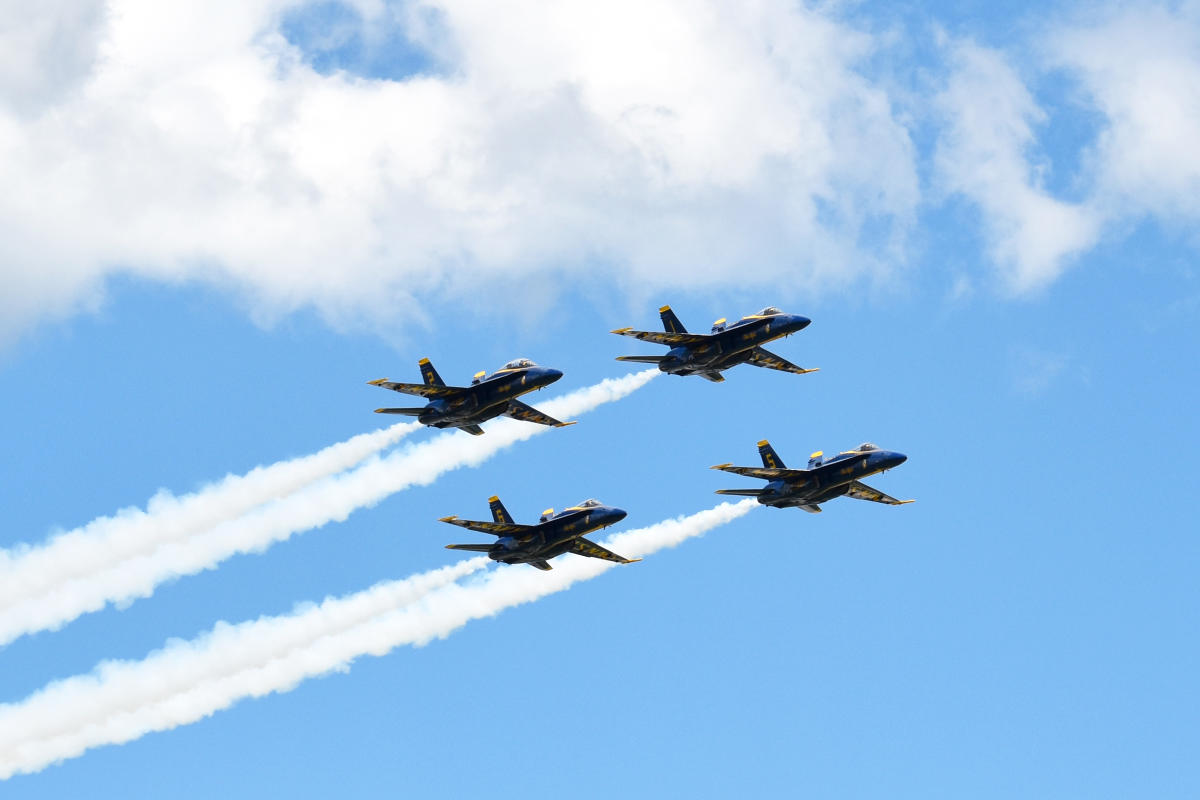 The Westmoreland County Airshow is an event that both young and old will enjoy! From 11 a.m. to 5 p.m. on July 28 and 29, there will be performances including stunt planes, aerial acrobatics and even an act by the U.S. Air Force Thunderbirds. 
Lincoln Highway SupperMarket

If you're looking for a truly unique dining experience, cancel your dinner plans for next Wednesday. And then every Wednesday after that until August 29. The Lincoln Highway Suppermarket at the Lincoln Highway Experience provides live music, seven booths to purchase fresh food from local chefs and picnic tables to enjoy your meal and entertainment. Before you head home, feel free to visit the Lincoln Highway Experience museum for free!
Most wineries in the Laurel Highlands book bands to play outside in the vineyard on weekends during the summer. With no cover charge at the door, all you have to purchase is your glass (or bottle) of wine!
Rent a Bike and Ride the GAP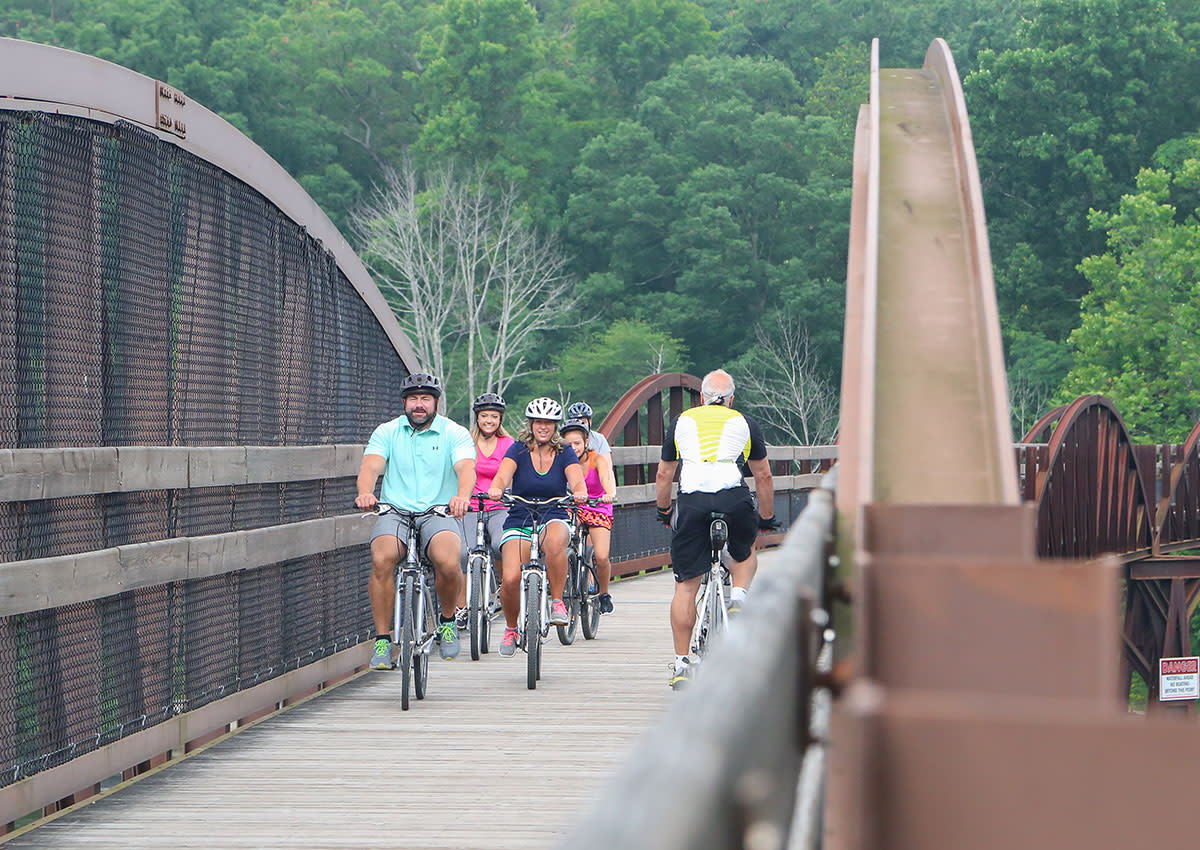 Rent a bike and gear up for a fun day with friends and family on the Great Allegheny Passage! Bike as much or as little of the 67 miles that weaves through the Laurel Highlands. Ride from one trail town to the other, where you can eat a delicious lunch and get back on the trail or call it a night and stay in a quaint bed and breakfast. When your trip has come to an end, call Rock City Shuttles to haul your group back to your car!