Note: It is important to call these establishments before visiting to ensure normal operations of operation before visiting. Every effort has been made to keep this list as up-to-date and accurate as possible, but all times, dates and offerings are subject to change without warning. We encourage residents and visitors to patronize these establishments only if they are safely able to do so.
It takes a village. And your friends at Laurel Highlands restaurants, breweries, wineries and more are here for you. Below is just a sampling of all the wonderful establishments who are keeping their doors open for take-out, curbside and delivered meals to keep you and your family full and happy. Click here to read the full list of locations and their hours of operation. Some restaurants are even graciously offering free meals to those in need. So, if you can, please pay it forward or tip a little extra to support these amazing and committed businesses!
Please keep in mind that this information was accurate at the time this blog was published and may have changed since. Please check each location's website or social media for the most up-to-date news!
Food
In addition to being open for pick-up and delivery, Coal Miner's Diner and its surrounding communities have come together to make sure that no child is hungry during this trying time by offering free lunches and milk to school-age children. Also, delivery is available to Jennerstown, Jenners, Stoystown and Boswell for orders that are $10 or more for a $5 delivery fee. Be sure you call ahead of time to place your pick-up order and keep in mind that deliveries will start at 11:30 a.m. and the diner closes at 6 p.m.
Another restaurant giving back to their neighbors, Brady's Restaurant is not only giving out free coffee with every take-out order, they are also offering free kids meals to all children. No questions asked, kids can choose between chicken fingers or grilled cheese and hand cut fries or grapes as a side. There is no purchase necessary, just give them a call!
Myriam's Table has created a unique way to serve everybody with their curbside family meals. Everyday there will be two meal choices: a lighter fare and lunch served with fresh fruit (also available for dinner) and a heavy fare and dinner, which includes a side salad and dessert. There are also a few options when it comes to paying. If you are able, you can pay $10 per person for your meal, or you can pay $20, which purchases two meals: one for you and one gratis family meal for someone in need. With that being said, if times are tough right now, your neighbors are ready to feed you! Just give Myriam's a call and you will be fed. Be sure to check their Facebook or website for the current menu, it will be changing every few days.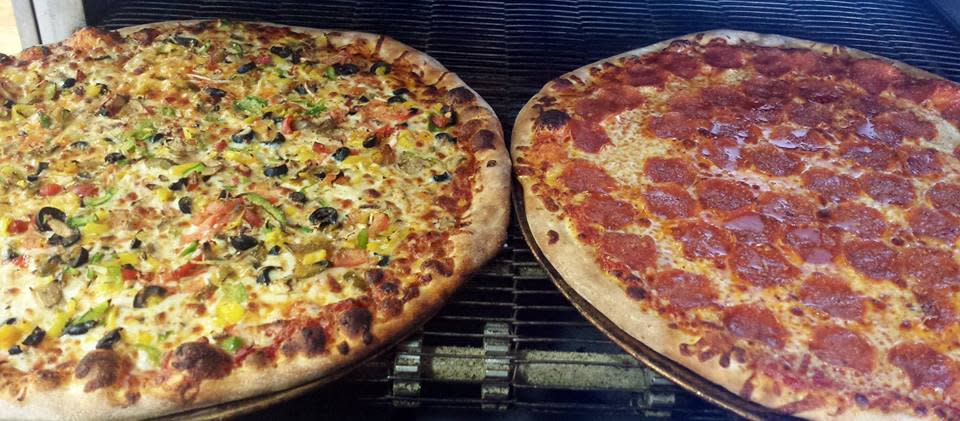 Known for their beer selection and hearty menu, Marino's American Eatery is open and ready to deliver locally and serve take-out food, crowlers and bottles of wine! Delivery orders must meet a $20 minimum and are free to local areas such as theWest Point and Wendover neighborhoods.
Sun Dawg Café is open daily for take-out, delivery and curbside service, and is offering a variety of specials and discounts. Delivery is available for a $5 fee unless your order is $20 or more, then it is free! In addition to their regular menu, Sun Dawg is also offering a special dinner package for 2-4 people that changes daily. And don't forget that if you order between 2 and 4 p.m., you receive 5% on all orders and 10% on orders over $50! Last but not least, you can order up a bottle of local wine and a 6-pack or growler of craft beer with your meal!
If you're craving comfort food, order a pizza and wings from Tapped's full menu for tak-eout or curbside pick-up! If you don't want to order food right now but still want to support local business, why not buy a gift card to use later? For a limited time, when you buy a $50 Tapped gift card, you'll get an extra $10 and $25 free when you buy a $100 gift card.
Carol and Dave's Roadhouse in Ligonier is open for take-out! Plus, if you live within a five-mile radius, they will deliver to you! You can also order 6-packs and bottles of wine to accompany your meal. As an added bonus, every purchase will include a free dessert!
Enjoy delicious barbecue from the comfort of your own home! For limited hours, Stone House will be open for take-out, and they will even deliver your order to your car once you pull into their parking lot! This also includes the butcher shop, which sells fresh meat and cheese, bottled water, beer, toiletries and other essentials.
Beer, Wine and Spirits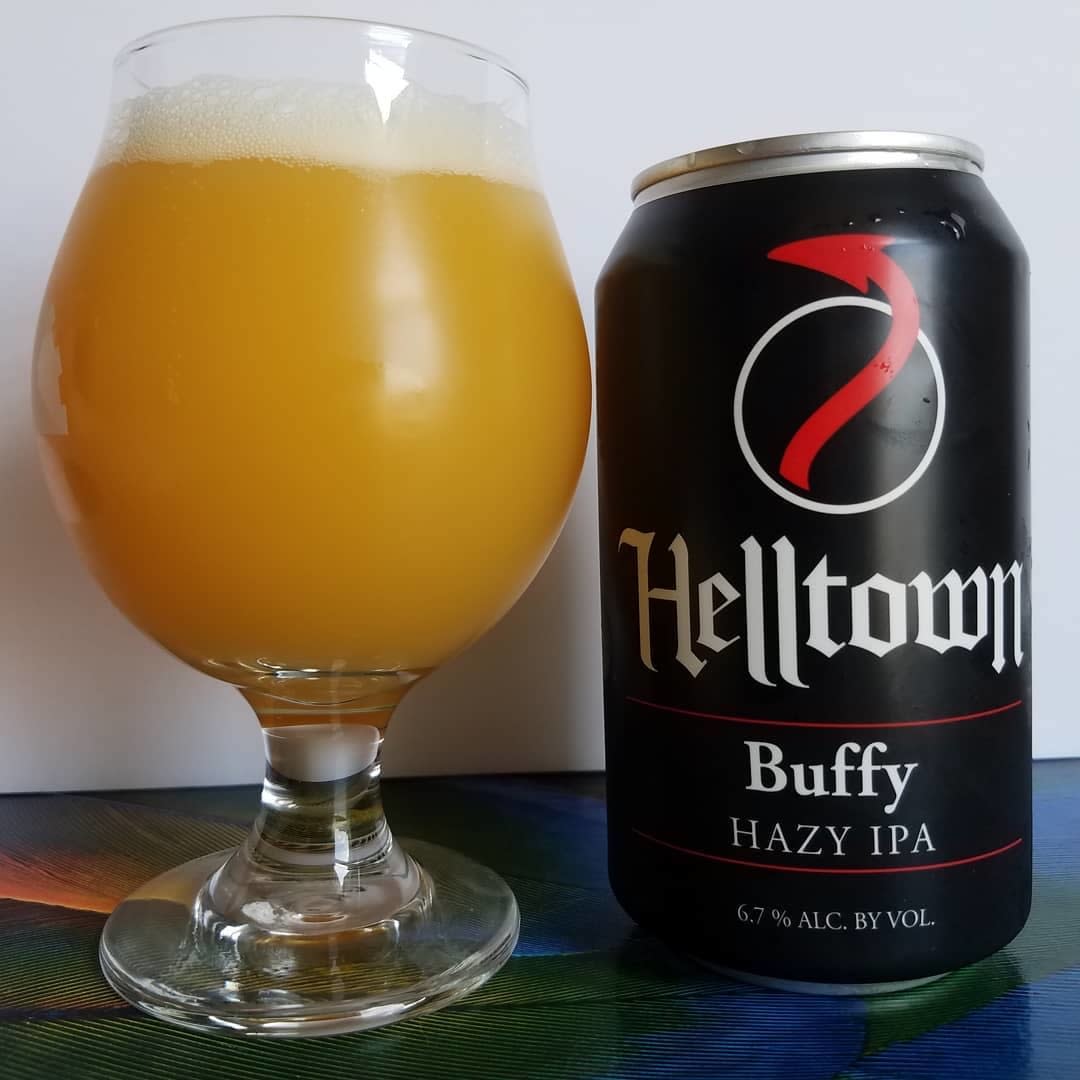 If you haven't been able to check out Invisible Man Brewing yet, stop in (quickly) to get some brews for the next few nights of movie/game nights. The brewery is offering $2 off of crowlers and $3 off of growler fills. Support your local breweries and stock up today!
Both Helltown Brewing locations are open for take-out and pick-up Wednesday and Friday for limited hours. In addition, the brewery is asking its patrons to pay it forward by bringing food items and money to donate to the Westmoreland County Food Bank and will be matching all monetary donations, ultimately helping those in need during this difficult time.
Those who are local to Penn Township, Irwin, Greensburg, Murrysville and Monroeville should feel free to message Bushy Run Winery's Facebook page to inquire about their wine lists and learn more about purchasing options available. In addition to bottles of wine, the winery is also offering "survival kits" to help you get through your self quarantine.
While you're social distancing, try a new spirit: moonshine! Country Hammer Moonshine is open for pick-up and if you order more than $50, Country Hammer Moonshine will be delivered to your doorstep for free. If you order online, be sure to use code "SPRING2020" to receive 10% off of your order.
If you're low on wine, Greenhouse Winery is open for pick-up! If you don't feel comfortable leaving the house and live within 15 miles of a Greenhouse location, don't worry. Give the winery a call and order a minimum of four bottles for a free delivery.
Click here to read the full list of locations and their hours of operation. Be sure to use #laurelhighlands when posting your food pics to social media. We would love to see which meal you snagged!