Growing up, going out for Chinese food was always one of my favorite things to do with my family. With so many options for your Chinese food cravings, we turned to TripAdvisor for the top reviewed Chinese restaurants located throughout the Laurel Highlands. No matter where you're exploring, we'll point you to the best place for general tso's, sushi, buffets, takeout and more.
Yummy Palace
When it comes to sheer variety, Yummy Palace in Irwin has an extensive menu of Chinese favorites, Thai specialties and even a sushi bar! Stop by for lunch (their two roll Japanese lunch special comes with soup and salad) and try something new with a Thai classic of pad thai or drunken noodles! Don't forget, each meal at Yummy Palace ends with free ice cream. 🍨 Way better than a fortune cookie!
Szechuan Wok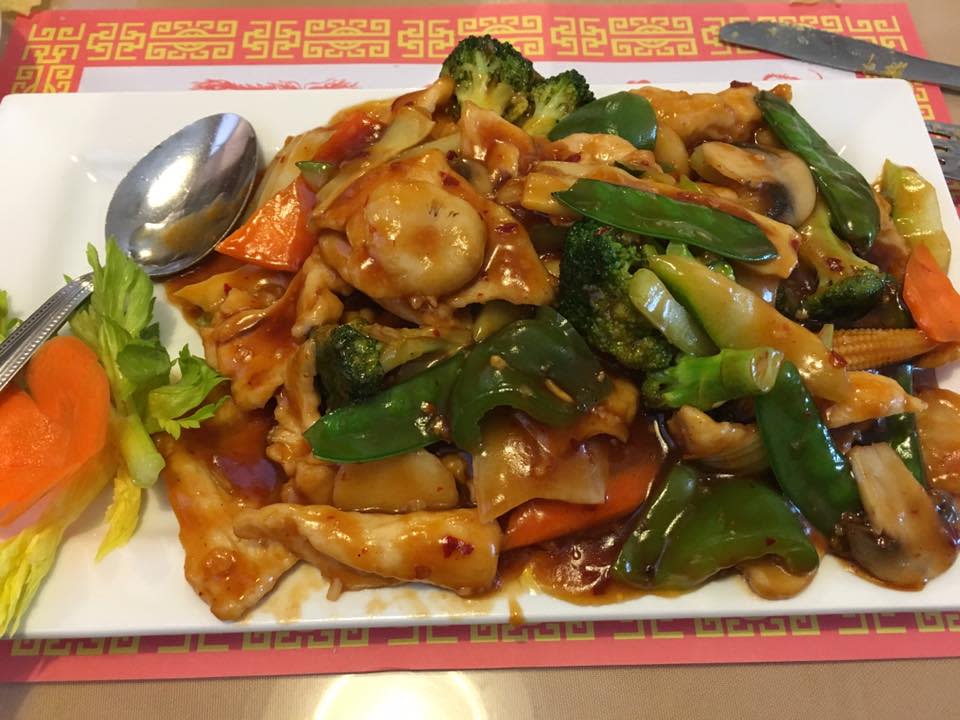 Huge portions and friendly service at a family-run restaurant are all great reasons to visit Szechuan Wok in New Stanton. Don't feel like going out? Weary travelers can have some of the best kung pao chicken and hot and sour soup in the region delivered right to their hotels after a long day exploring the Laurel Highlands.
Peking Garden
Peking Garden is where I fell in love in sushi, so it was great to see TripAdvisor reviewers also touting the amazing rolls at this unassuming Chinese restaurant in Greensburg. If you're new to sushi, start with a veggie-only California roll, and then work your up to some of the more adventurous sashimi and exotic rolls.
I'm personally always craving the Godzilla Roll (spicy tuna, white tuna and deep-fried avocado into a delicious bite) and the aptly-named Greensburg roll (Smoked salmon, cream cheese and asparagus topped with avocado). 
Szechuan Garden
Even the pickiest eater can find something scrumptious at Szechuan Garden in Greensburg, boasting one of the area's biggest menus with more than 100 entrees. TripAdvisor reviewers rave about their tasty spring rolls and loaded seafood soup. You can also find some unique dishes one the menu, like cabbage shrimp or the sizzling Chinese strip-steak.
Somerset Gourmet Buffet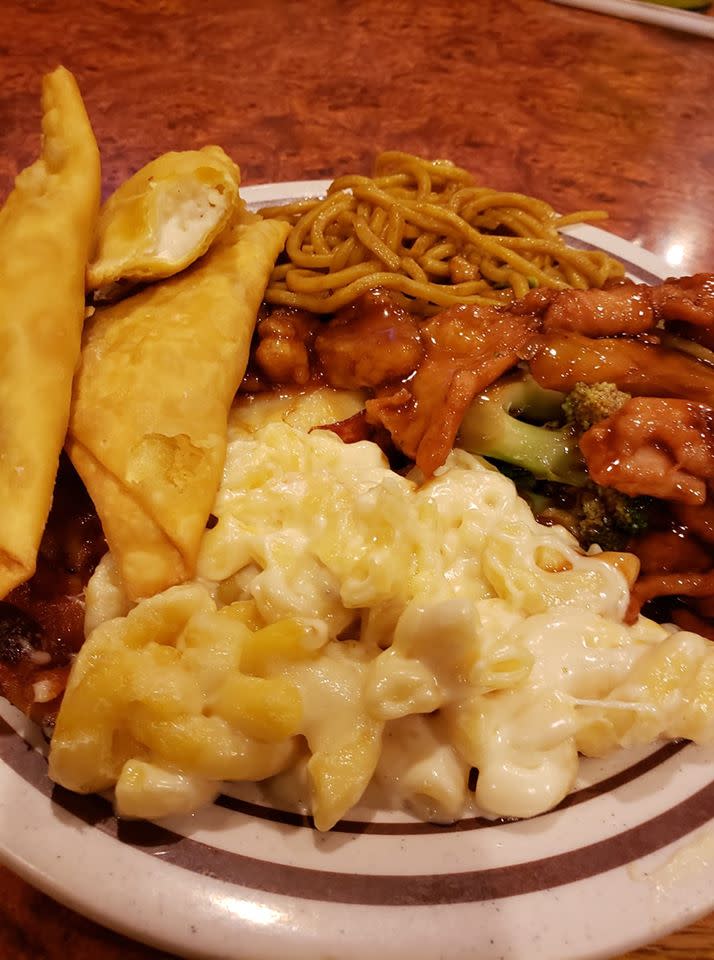 Got an appetite? There's nothing better than a Chinese buffet to sample a little of every dish to try something new or load up on your faves. Somerset Gourmet Buffet is the top-rated Chinese buffet in the Laurel Highlands, with a great mix of Chinese and American fare and a hibachi that makes fresh grilled goodness made to order right in front of you at no extra cost.
China Garden
If you're like me, you know that the best Chinese restaurants are defined by their general tso's chicken. China Garden in North Huntingdon has the top-reviewed general tso's on TripAdvisor, making it a must-stop for anyone with a craving. In addition to the legendary general tso's, be sure to check out the great noodle selection on their menu with Japanese specialties like yakisoba and udon soup.
Little Bamboo
"You might expect a fantastic Chinese Restaurant in downtown Pittsburgh but not in a small town like Belle Vernon," said one TripAdvisor reviewer, and we couldn't agree more. Little Bamboo brings bold flavors to the Mon Valley with an exciting Chinese/Japanese menu full of new and old favorites. Standout fare includes tender sliced lamb with scallions from the Chinese side and shrimp tempure from the Japanese for an unforgettable meal.
China Lobster
Maybe the most memorably-named Chinese Restaurant in the Laurel Highlands, China Lobster in New Kensington has it all. A great buffet, fast carry-out 🥡, sushi platters and a diverse standalone menu make this a one-stop restaurant for everything that makes Chinese cuisine great.
My Pick: First Wok
I may be biased because I can walk to it from my office, but First Wok in Ligonier has been a staple to the town since 1998. Their hot and sour soup was ranked one of the 100 must-try dishes in the greater Pittsburgh area by locals, and that's just the beginning of their exceptional menu. The best lunch spot in town has a substantial menu so you can always try something new and flavorful. The general tso's combination and kung pao chicken are two of my must-trys.
Love TripAdvisor's recommendations? Have another favorite stop? Let us know your favorite Chinese restaurant in the Laurel Highlands in the comments below. Until then, that's the way the fortune cookie crumbles 🥠