"I've always felt strongly about a stream, like it's almost running through my system. I love the flow. I love the sound. These waters shape my life. What got me addicted to flyfishing was the fact that it was a challenge, it was exciting. It's just something about the trout itself. It was captivating to me." -Joe Humphreys, Live The Stream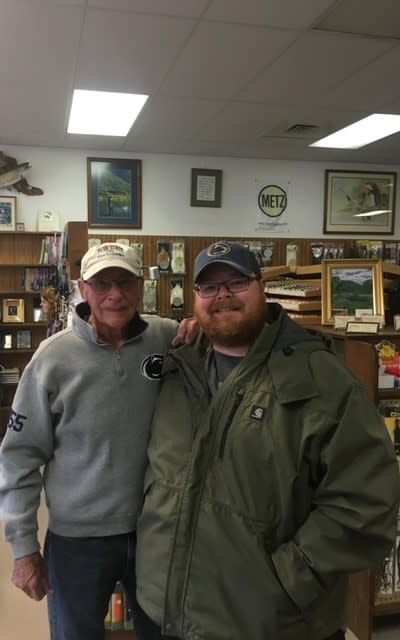 In the world of flyfishing, there may not be a bigger name. The Arnold Palmer of angling and still going strong at age 90. His quote resonates with me. I get it. It's the reason we do what we do. One rainy afternoon at a fly shop in State College, I was lucky enough to meet Joe himself. We spoke briefly about our love of Pennsylvania trout water and after introducing myself he asked me where I was from?
After telling him I was from Greensburg, he lit up talking about the great native brook trout streams in my area as well as the famous Youghiogheny River. Here's a man who has made enough connections and contributed his entire life to the sport of fly fishing. He could live and fish anywhere, but he chooses to stay right here at home. Why? Because Pennsylvania has some of the finest fly fishing opportunities on the entire globe and it's all right here in our backyard. So let's get out there and take advantage of the beauty of our commonwealth!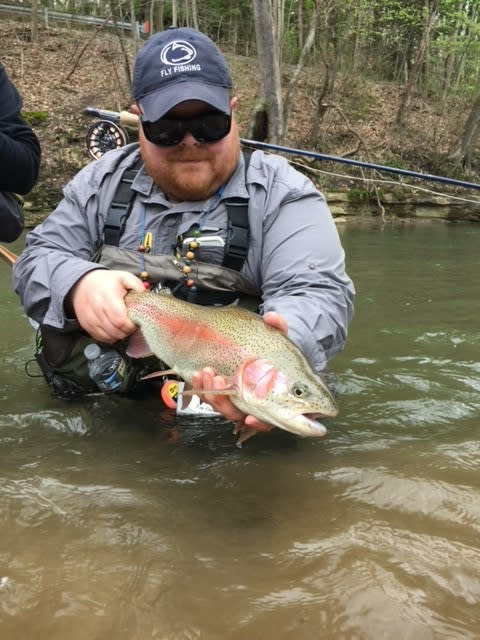 I'm Ryan Mitchell. I grew up in Greensburg and I've stayed humble to my roots. I took an interest in trout fishing at a young age and then decided to start fly fishing in my early 30's. It didn't take long for me to realize just how special of an area we live in to increase my love affair with the hobby. The Laurel Highlands offers some of the best fly fishing opportunities in our state, so please allow me to share! It wouldn't be correct if I didn't start with my home turf. The Loyalhanna River.
Maybe you've noticed it on your way to Idlewild Park, as it meanders the ridges of Latrobe and Ligonier along Route 30? I cut my teeth while angling in these waters. I still fish it more than any other waterway. And recent restoration projects and state funding have turned the Loyalhanna into a terrific place to enjoy a day on the water with a high likelihood of bending a rod.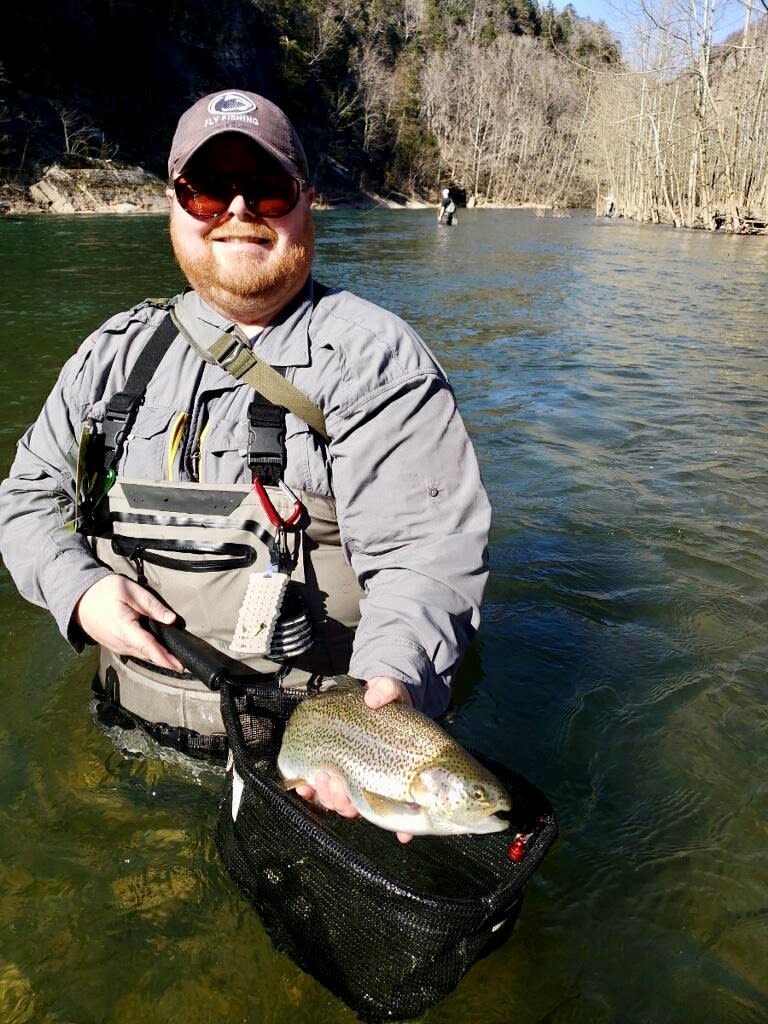 The premier section is the delayed harvest area. This 2 mile long section of stream stretches from the intersections of state routes 30 and 711 and runs west to the bridge on Two Mile Run Rd. Several years ago, the PA Fish & Boat commission titled this area as a Keystone Select waterway. What does that mean? BIG TROUT. The state stocks plenty of larger trout for the enjoyment of catch and release anglers throughout the year. You'll find some of the very best fly fishing in the Laurel Highlands in this area. Tie a green weenie on your leader and tighten up your drag, you could be in for a very rewarding day.
And after you've taken off your waders, save some time for a beer and pizza. Directly across from the delayed harvest section, pull into Fat Daddy's Place. This family-friendly and welcoming waterhole has some of the very best artisan pizzas you'll find in our area as well as some of the coldest local craft beers, such as Four Seasons Brewing in Latrobe.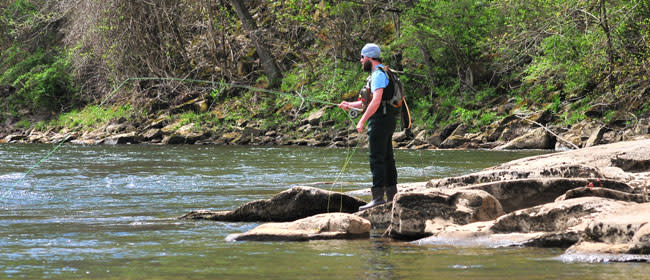 While we're discussing BIG TROUT, let's talk about another Keystone Select waterway near gorgeous Seven Springs and Hidden Valley, called Laurel Hill Creek. If a remote hike is what you're after, this is your angling opportunity. The water just above the lake hosts a lot of unique riffles and pocket-water in which you'll find large trout awaiting your offering. Hike your way north all the way to the Boyscouts camp and hit all the water in between. You won't be sorry. Laurel Hill offers some of the best dry fly fishing in our entire region. You can't go wrong with a size 16 Adams on a cloudy day. Bring extras.
After your legs are tired, head down route 31 and belly-up to the bar at The Filling Station in Mt. Pleasant. Wash down their signature fish tacos a few pints of Mt. Pleasant's very own, award-winning Helltown beer. Helltown Brown Ale won a medal at the Great American Beer Festival in Denver, CO and is the flagship beer of a very diverse selection of suds ranging from double IPA's to barrel-aged stouts.
Last, but certainly not least, is the crown-jewel of fly fishing in the Laurel Highlands, the Yough River. The best trout fishing on the river begins in the town of Confluence through Ohiopyle. Bring your bicycle and pedal as far as you'd like along the Youghiogheny River Trail. You'll find numerous spots to wet your line or simply to pull off and picnic. A good camera is a must as wildlife encounters are plentiful. Guide services are available to those who choose to navigate the river by drift boat to get to the areas which your feet won't allow via Wilderness Voyageurs in Ohiopyle.
Be sure to end your day along the bike trail at Kickstand Kitchen in Connellsville. This family-run, BYOB establishment is just a few years old, but is serving up some of the finest sandwiches in the area. Try the Cuban, the Reuban, or build your own creation. I promise you, you won't leave disappointed or hungry.
These are just a few of the myriad of trout streams in the Laurel Highlands area. From native brook trout to large rainbows, you'll find water to please your senses. Get out there and explore! Maybe you'll bump into me along the way, just bring an extra beer and I'll teach ya some secrets or maybe just a few fish stories. Tight Lines!