Lincoln Highway, created in 1913, was the first transcontinental highway in the United States. Today, it stretches from Times Square to San Fransisco and weaves through Pennsylvania's Laurel Highlands.
A stone house that dates back to 1815 sits on the Lincoln Highway in Latrobe and houses The Lincoln Highway Experience, an interactive museum that allows visitors to travel back to the beginning and learn all about the unique route and everything you can find along the way. 
Regardless if you've already been to the Lincoln Highway Experience, you need to come take a tour to encounter the recent additions and renovations that you will not believe until you see! There were so many new attractions that a new building was added on to the museum! One may say the "stars of the show" are located in the new building. 
Your tour starts by receiving a Tour Mate Audio Guide, a device that acts like a phone, that will recite information corresponding to the stop you're at. This allows you to enjoy an engaging, self-guided tour at your own pace.
Here are a few things that you can look forward to seeing during your next visit: 
The Original Serro's Diner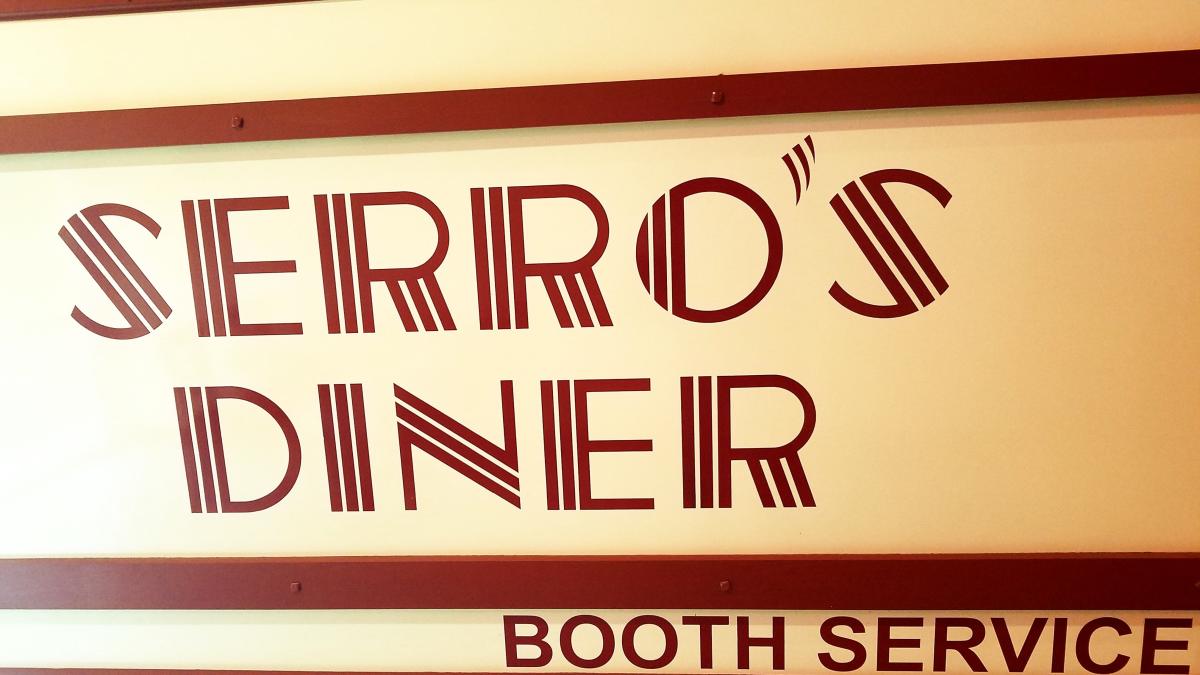 It's true! The original Serro's Diner is now located in the Lincoln Highway Experience museum. The diner was purchased in 1938 and served many people, including travelers coming off of the Pennsylvania Turnpike's Irwin exit. With almost all of the original furniture and appliances restored, it is described as the "Cadillac of diners."
Take a seat in the diner, enjoy a complimentary slice of pie, provided by Dainty Pastry and Original Pie Shoppe, and a hot cup of coffee and talk with your company about all that you've seen and learned.  

Familiar Retro Memorabilia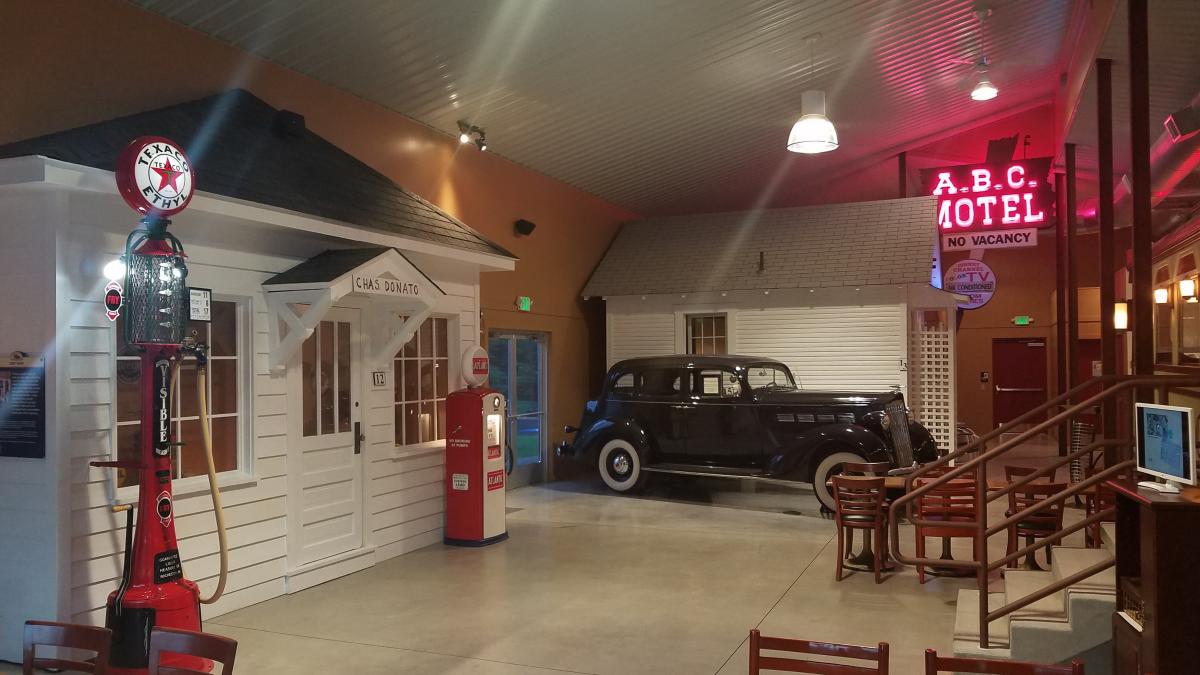 Admire the 1937 Packard car in pristine condition, check out the vintage 6-foot-tall gas pumps and peek your head into a restored tourist cabin that was once located on 259 and 30 in Ligonier Township.
"Penny for Your Tots" Kids' Play Room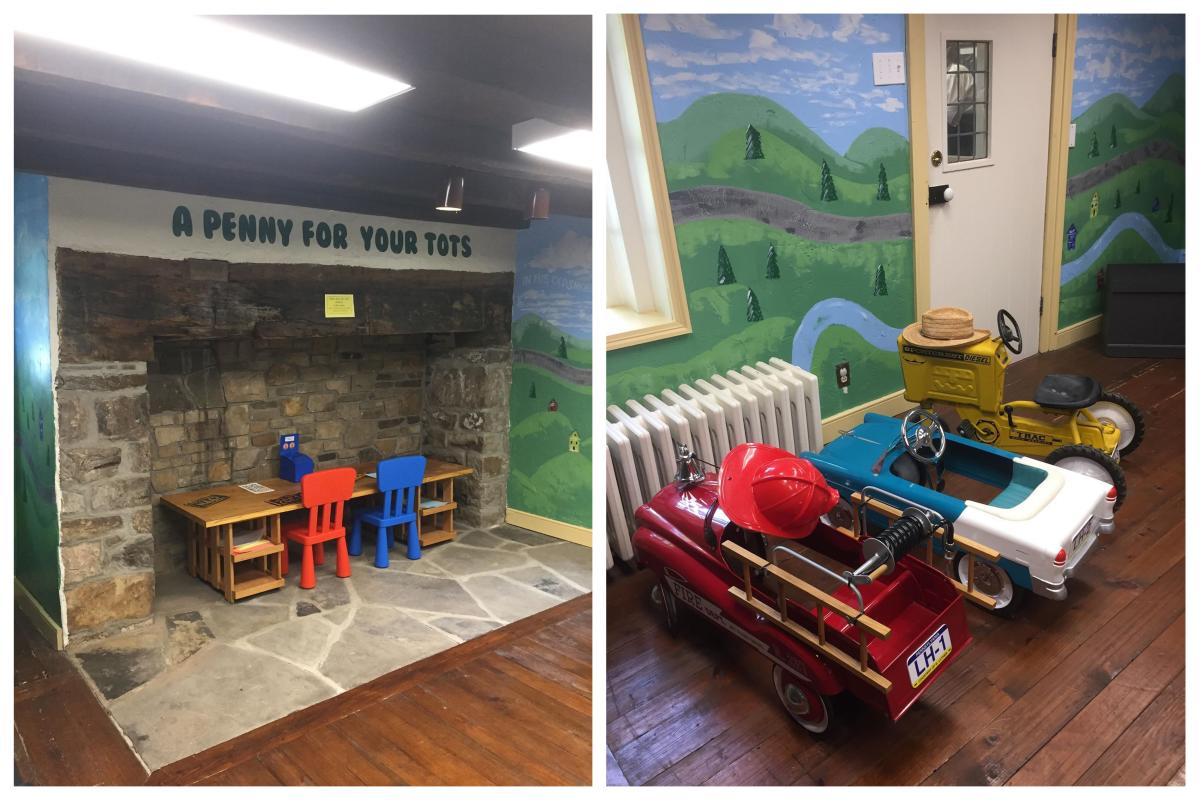 If you have small children with you, no worries! Once they get bored, you can entertain them for a bit in the new "Penny for Your Tots" room. Toddles receive a bag of shiny Lincoln pennies to spend on activities within the room including pedal cars, toy car races and more!
Pedal Your Way Across America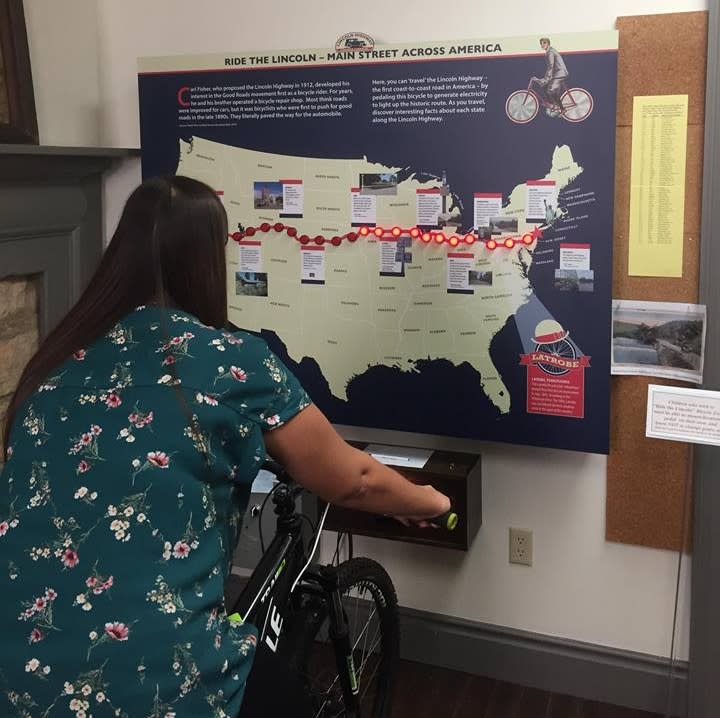 In one exhibit, you get the chance to ride the entire Lincoln Highway on a bike! Well, sort of. The bicycle generates energy and as you ride, lights will illuminate across the map. If you make it all the way from New York to California, you get to sign your name on the wall and receive a bottle of water for all of your hard work!
Send Your Loved Ones A Lincoln Highway Postcard
Greet somebody from home with a postcard from the Lincoln Highway. As long as your fill out your postcard at the museum, it will be mailed out for you for free!
Watch a Short, Award-Winning Film about the Lincoln Highway
After a few stops, you will take a seat and watch "Through the Windshield," a 13-minute, award-winning short film that explains the importance of the Lincoln Highway. In the early 1900s, most roads, with the exception of city streets, were unsuitable for cars to drive on, so the Lincoln Highway was a monumental path of travel for tourists and travelers.
Make a pit stop on your cruise along the Lincoln Highway or make a special trip to our neck of the woods to tour Lincoln Highway Experience yourself. It is guaranteed to be the ride of a lifetime! Admission for adults is $14, youth (ages 7-17) is $5, preschoolers (ages 4-6) is $2, ages four and under is FREE and group rates are available. The museum is open 10 a.m. to 4 p.m. (with last visitors admitted at 3 pm), Monday through Saturday, April through December and Monday to Friday, Jan. through March.