I may have the best job in the world, but it's not for the reasons that you think.
My friends see my social media posts about biking the Great Allegheny Passage, touring Frank Lloyd Wright's Fallingwater with journalists from foreign lands and cross-country skiing adventures and say, "Wow, that job looks so cool!"
It is. I'm fortunate to be a member of the GO Laurel Highlands team. As part of the tourism industry, we get to do some really cool things, but the most important aspect of my job is how I can help the people and businesses in the Laurel Highlands. As we celebrate National Travel and Tourism Week, it's the perfect time to highlight the enormous impact that tourism has on our region.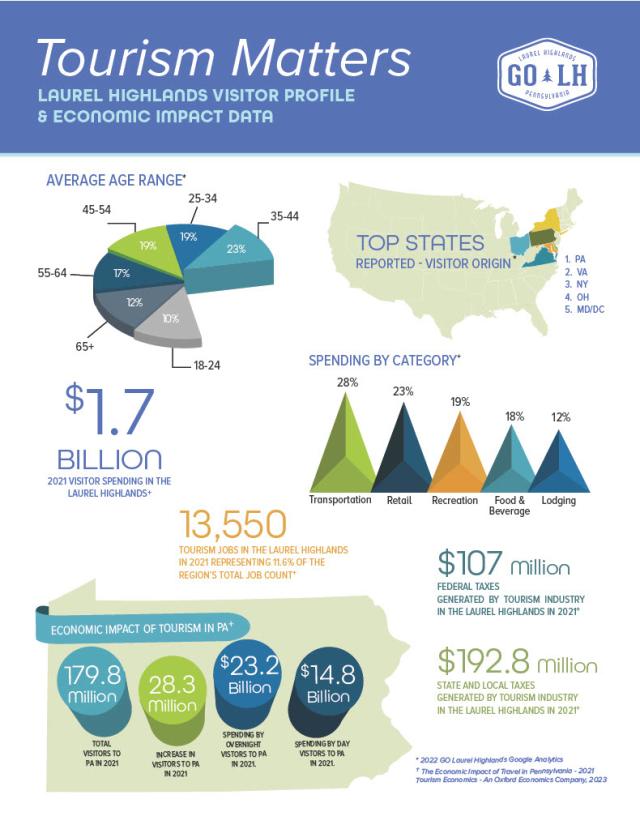 A billion-dollar industry
In 2021 – a year in which we were still recovering from the pandemic and some folks still weren't comfortable traveling – visitors spent $1.7 billion – that's billion, with a B – in the Laurel Highlands. They injected $192.8 million into our communities in the form of state and local taxes and another $107 million in federal taxes.
The final numbers for 2022 have not yet been made available, but when they are, we should see even stronger numbers. The word is out that the Laurel Highlands features incredible outdoor recreational opportunities – from downhill skiing at any of our resorts to trekking the Laurel Highlands Hiking Trail to bicycling the GAP to whitewater rafting in the Youghiogheny River.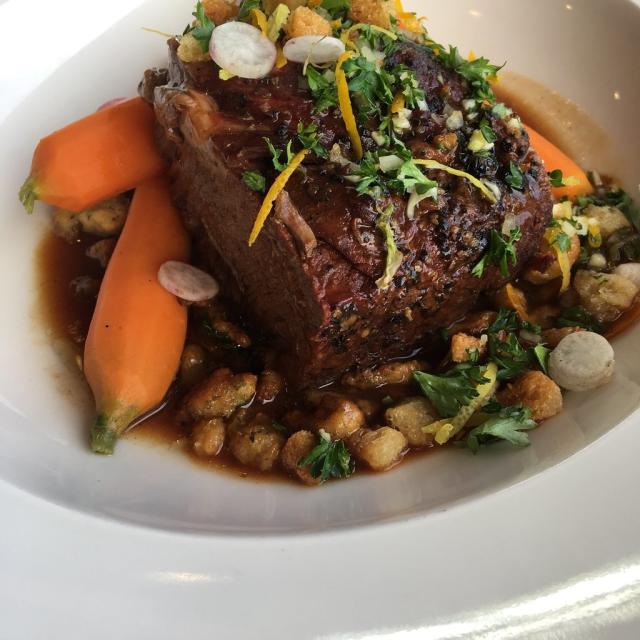 So many reasons to visit
But it's not just the love of natural adventures that attracts people. The Laurel Highlands is an architecture lover's dream, with Frank Lloyd Wright homes at Fallingwater, Kentuck Knob and Polymath Park. They have all of the angles covered, including dining. Foodies travel far and wide to dine in a treehouse pod at Polymath Park. Culinary options abound, whether you're tastes lean toward mountain meatloaf at Braddock's Inn in Farmington, fire-roasted lamb chops at El Diablo in Greensburg, a cardamom-and-orange-infused beet salad at Out of the Fire Café in Donegal or a signature skillet cookie at the Pine Grill in Somerset. Wash down that lovely meal with a stop at one of nearly five dozen Laurel Highlands Pour Tour locations.
Families love the Laurel Highlands for all of the kid-friendly attractions, from Idlewild and SoakZone to Living Treasures Animal Park to Jennerstown Speedway and Laurel Caverns. They spend a few nights with options from ranging from a campground like Pioneer Park to a family-style cabin such as those at Laurelville or a world-class resort like Nemacolin.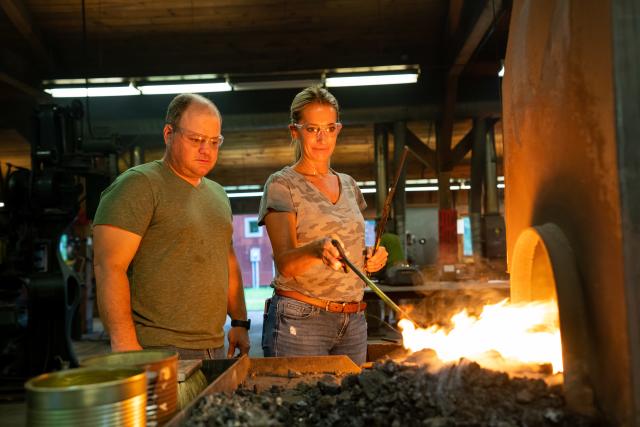 So many ways to contribute
Each of those, along with myriad other lodging possibilities, contribute to our economy. Those visitors may fly into Arnold Palmer Regional Airport in Latrobe or drive the Lincoln Highway Heritage Corridor. They may be looking for cultural experiences at Touchstone Center for Crafts, Latrobe Art Center, or Tissue Farm or to catch a performance at The Arcadia Theater in Windber, The Palace Theatre in Greensburg, or State Theatre Center for the Arts in Uniontown.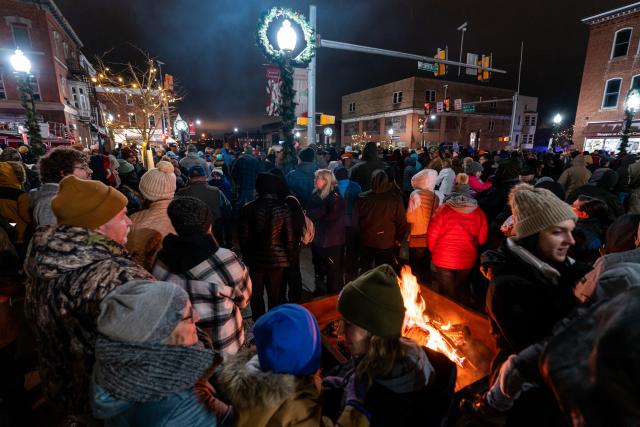 So vital to the economy
As I've learned since joining GO Laurel Highlands, visitors come to our beautiful region for any number of reasons, and those attractions are easy to see. But tourism dollars impact so many of our people in ways we rarely acknowledge.
A tourist stopping at the local gas station to fill up might not register with most of us, but it certainly does with the owner. A visitor who decides to spend an extra night because she absolutely can't miss an event she just learned about means so much to a bed-and-breakfast owner. And the craft beer lover who drives an hour out of the way to taste a great new IPA walks away with more than just a Pour Tour sticker; they also have the grateful appreciation of the couple who invested their life savings into the small business. Those tourism dollars may enable each of the businesses to hire additional employees, each of whom contributes more to the local economy, strengthening entire communities and our region as a whole.
 So, yeah, I get to do a lot of cool things in my role at GO Laurel Highlands, but none is better than helping my friends and neighbors flourish.