Summer has arrived. The kids are home from school. The in-laws are in town for a visit. Your long-distance significant other is spending a weekend at your home. You're trying to fill every minute with activity, but at some point, the ideas run dry. You sigh, and think with growing frustration, "There's just nothing to do around here!"
Never fear, plan-makers. Your next travel challenge has arrived: The Westmoreland Heritage Passport Contest.
First, some background information: Westmoreland Heritage is a county-wide partnership of organizations, businesses and individuals committed to two specific goals. The first goal is to encourage cultural and heritage tourism throughout Westmoreland County. The second goal is to educate county residents and visitors about our remarkable history and culture.
The 2019 Westmoreland Heritage Passport Contest was born from these two goals. If you can successfully complete the challenge, not only will you have toured cultural and historic highlights throughout Westmoreland County, but you will also learn a thing or two along the way.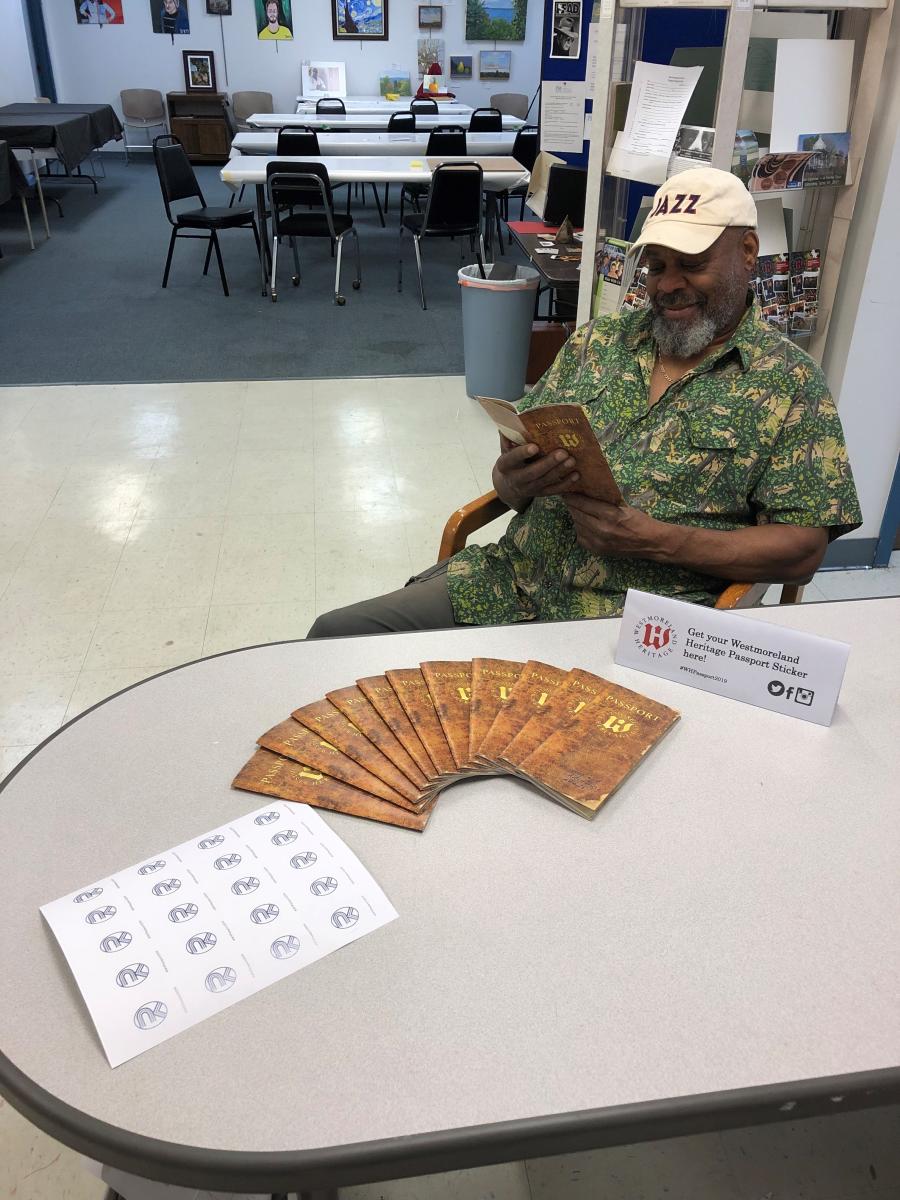 And now, for the contest:
The first thing you're going to need to do is physically pick up a 2019 Westmoreland Heritage Passport. These booklets can be found at participating partner sites (listed at the bottom of this post) and at Laurel Highlands brochure distribution racks throughout western Pennsylvania.
Once you have your Passport, you have until December 31, 2019 to visit and mark at least 25 unique sites and/or festivals. There are 34 total to choose from, so if you can manage a roughly 75% completion rate, you are good to go!
How are your visits marked? Excellent question! Some are marked with stickers, others with social media check-ins and some with performance tickets. Specific instructions are noted on each site's page in the Passport.
Be aware that festivals, like the Stahlstown Flax Scutching Festival, happen only one weekend a year. Don't miss your chance to mark your visit to these events!
As soon as you've marked at least 25 sites and/or festivals, you will need to stop by the brand new Westmoreland History Education Center at 809 Forbes Trail Road, Greensburg, PA, 15601 by January 17, 2020. There, you will show Westmoreland Heritage your completed Passport.
As a minor reward for visiting and marking at least 25 sites, you will receive a small prize bag to commemorate your year of travel.
But that's not all! In addition to your small prize bag, you will fill out a form and be entered for a chance to win the grand prize: a luxurious, all-inclusive stay at SpringHill Suites in Latrobe AND a commemorative plaque, courtesy of the Westmoreland County Chamber of Commerce, recognizing your accomplishment.
This contest should encourage you to explore never-before-visited places, open your eyes to the vast amount of history in Westmoreland County and expand your appreciation for our local culture.
So pack your kids in the car, grab a Passport for your in-laws or plan a romantic weekend with your significant other, and join the 2019 Westmoreland Heritage Passport Contest.
You may only enter the drawing once. The winner is selected at random at the end of the contest period. The winner's first name and city may be featured on the Westmoreland Heritage website and social media for promotional purposes. You must be 18 years of age to enter the drawing.
The Westmoreland Heritage Passport and its contest are made possible with funds from the Westmoreland County Tourism Grant Program.
Here are ALL 34 participating sites and festivals in the 2019 Westmoreland Heritage Passport Contest:
Antiochian Heritage Museum
Apple Hill Playhouse
Baltzer Meyer Historical Society
Bushy Run Battlefield
Compass Inn Museum & Ligonier Valley Historical Society
Delmont Apple 'n Arts Festival
Fort Ligonier
The Foster & Muriel McCarl Coverlet Gallery
Freeport Theatre Festival
Fulton House & Derry Area Historical Society
Greater Latrobe Laurel Valley Regional Chamber of Commerce
Greensburg Art Center & Rowe Gallery
Historic Hanna's Town & Westmoreland Historical Society
Idlewild & Soakzone
Irwin Business and Professional Association
Kecksburg UFO Festival
The Lamp Theatre
Latrobe Area Historical Society
Latrobe Art Center
Latrobe Community Revitalization Program
Lincoln Highway Experience
Ligonier Valley Rail Road Museum
New Kensington Arts Center
Norwin Historical Society
Overly's Country Christmas
The Palace Theatre
Saint Vincent College
Stahlstown Flax Scutching Festival
​Westmoreland Arts and Heritage Festival
Westmoreland County Chamber of Commerce
The Westmoreland Museum of American Art
Westmoreland Symphony Orchestra
West Overton Village & Museums
You are Here: A Place for Art