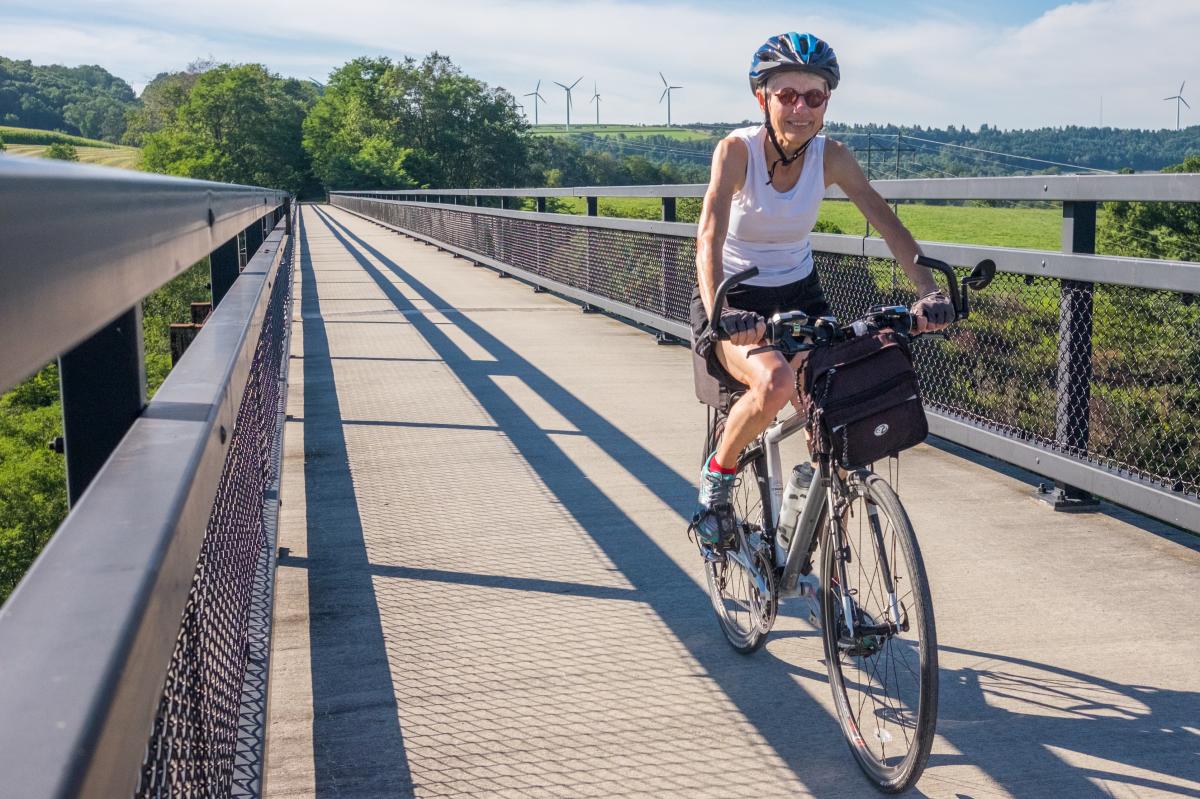 By Amy Brecount White for Bethesda and Arlington Magazines
On a sunny Saturday in June, Ohiopyle is a happy jumble of hikers, cyclists, rafters and kayakers. Located at Horseshoe Bend on the Youghiogheny River, aka "the Yock," this Pennsylvania town of 59 permanent residents thrives as a jumping-off point for outdoor experiences.
My friends Janet and Margit and I arrive midday, ready to start biking the Great Allegheny Passage (GAP) trail, a converted rail line that now boasts 150 miles of pathways running from Pittsburgh to Cumberland, Maryland (there, it joins the C&O Canal Towpath, which goes all the way to D.C.). Our plan is to ride 65 miles over three days on our hybrid bikes, which combine features from road, touring and mountain bikes.
We've chosen Ohiopyle as our starting point for a reason. Experienced riders have advised us to avoid the westward stretch of trail between Cumberland and Meyersdale, Pennsylvania—unless you're a masochist or an ironwoman—and a quick glance at an elevation diagram reveals why. That's where the trail crosses the Eastern Continental Divide, hitting its highest point, at 2,392 feet, and the incline is brutal. While this isn't meant to be a leisurely girls' getaway, we don't want to kill ourselves, either.