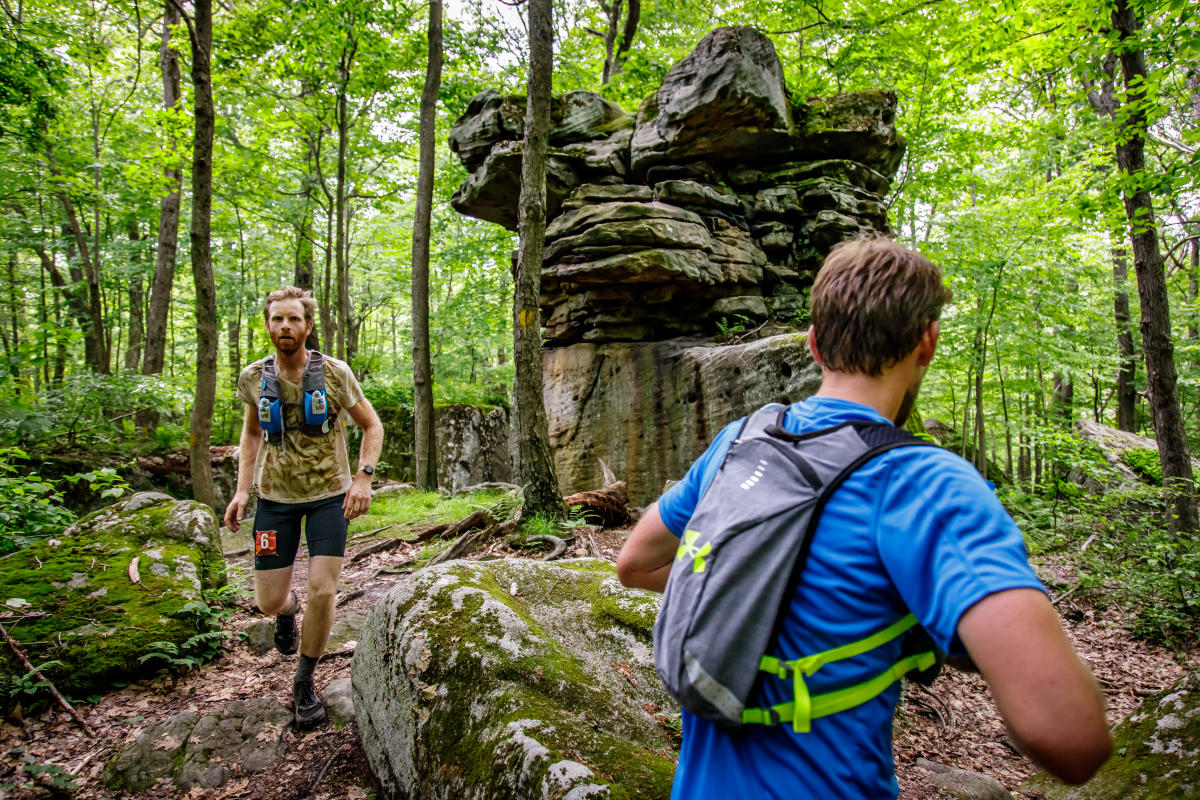 What does it take to run 70.5 grueling miles in less than 24 hours over rocks, streams, and the occasional downed tree?
An incredible amount of endurance. Even more willpower. And maybe a little trail bacon and a friendly unicorn.
The Laurel Highlands Ultra Marathon, which will be run on June 10 on the Laurel Highlands Hiking Trail, is serious business – it's one of the oldest ultra marathons in the U.S. and serves as a qualifier for the prestigious Western States Endurance Race in California – but the event, which includes a 50k run and relay race along with the 70-miler, is also about having a great time.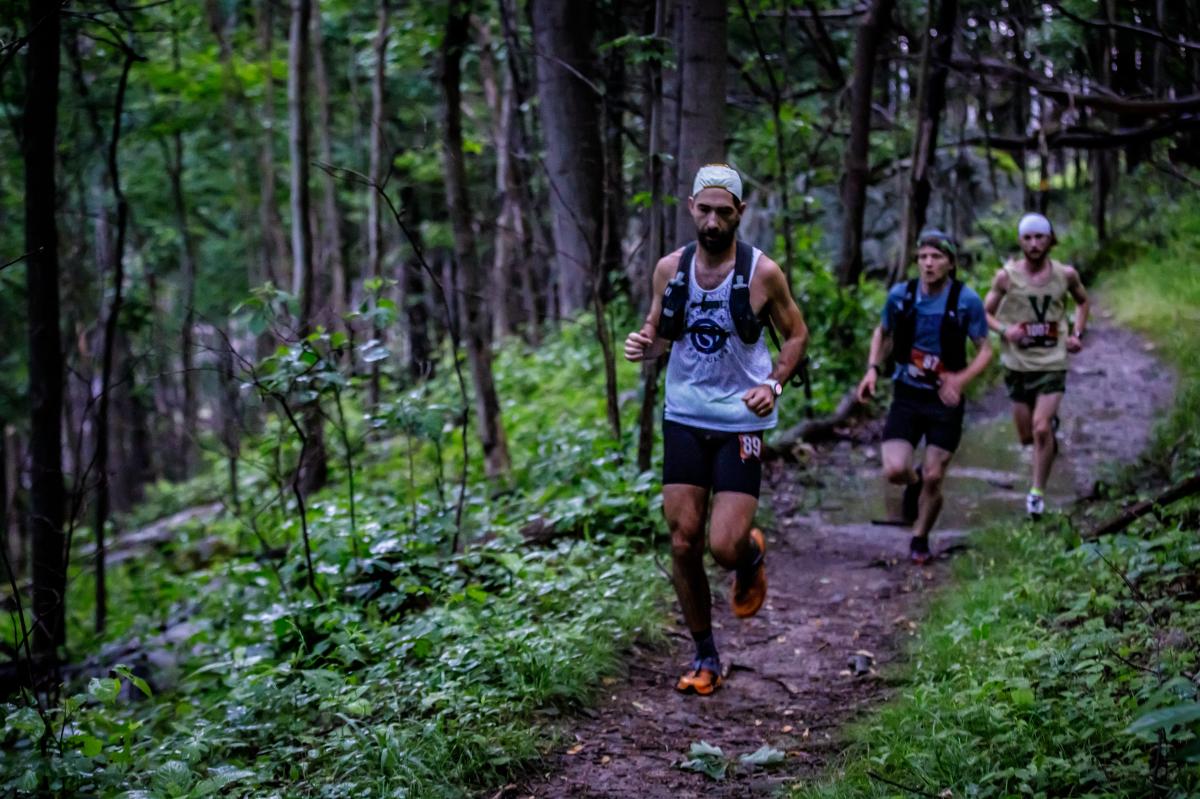 Beauty (the Laurel Highlands) and the beast (the trail)
Most of us wouldn't consider running from Ohiopyle to Seward fun … or even sane. But for the 200 endurance runners who take part in the event, finishing it, no matter their time, is a badge of honor.
"Ultra-marathon running or trail running is a unique challenge," said Dann LG, one of the race directors. "You can put yourself in the elements and challenge yourself. The difference between this and road racing is people can come out here and you're on your own pace, your own time in the middle of the woods. You might have to be hiking and walking some sections up these steep passes and then other sections you've got really smooth, single-track flowing trails. June is an awesome time to be out here. It can be really hot, but it is gorgeous in the Laurel Highlands around that time of year."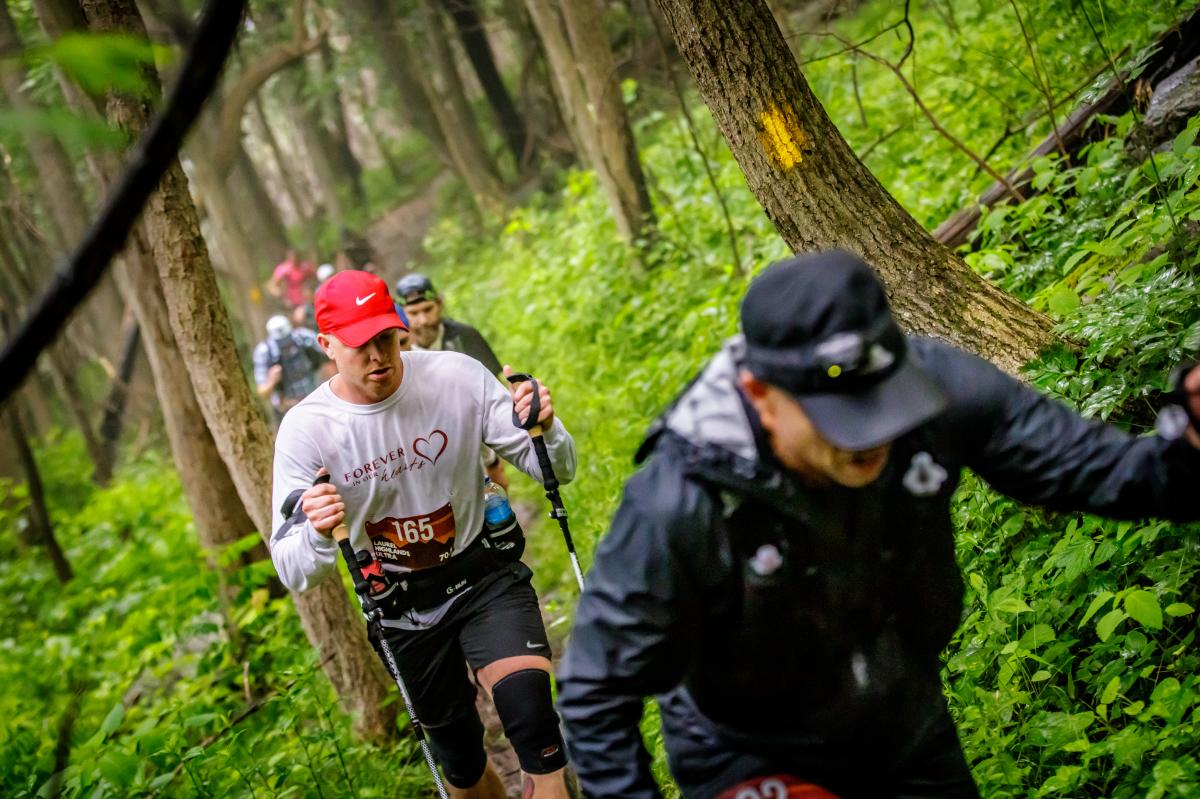 Devon Olson is an elite ultra runner who won the Laurel Highlands Ultra in 2013 and 2014.  Now 35 and living in Steamboat Springs, Colorado, he's excited to be racing in it again. Olson grew up about 150 miles north of the Laurel Highlands and while he's happy to be returning to his Western Pennsylvania roots, he knows it will present a challenge after training in Colorado's cool, dry air.
"It's different fauna and different trees," Olson said. "It's dry out here in the West. The plant diversity in the East is way more beautiful. It's great to get a full day in the Laurel Highlands. Flowers are different; trees are different. The heat will be a challenge. I'm not used to the humidity."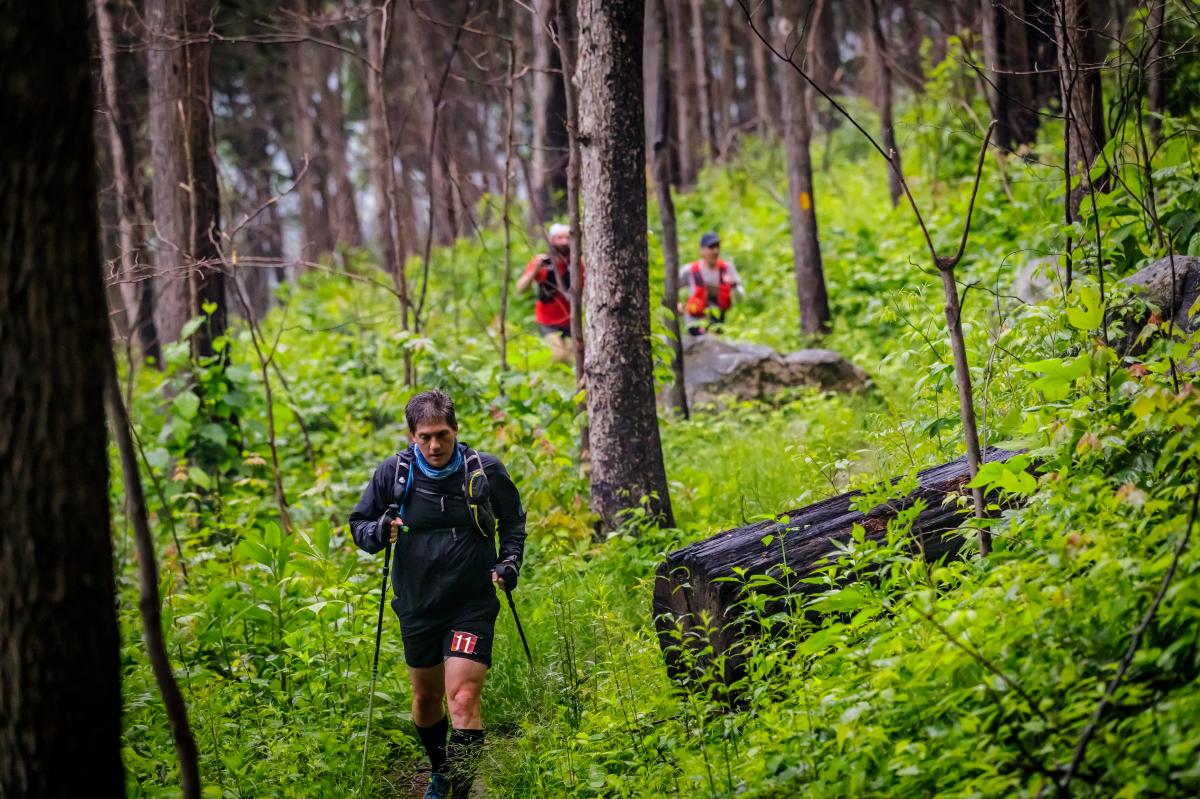 An 'awesome' experience for runners
An ultra marathon is defined as any race longer than the traditional 26.2-mile marathon, and in its 44th year, the Laurel Highlands Ultra is one of the oldest in the United States. It attracts runners from across the country as well as some international runners. LG, who lives in Brooklyn, New York, loves the race and the region.
"The Laurel Highlands Hiking Trail – and the Laurel Highlands in general – is just a gorgeous place to be," he said. "One of the awesome things about it is the racers see ridgelines that people might not see, aside from extended backpacking trips."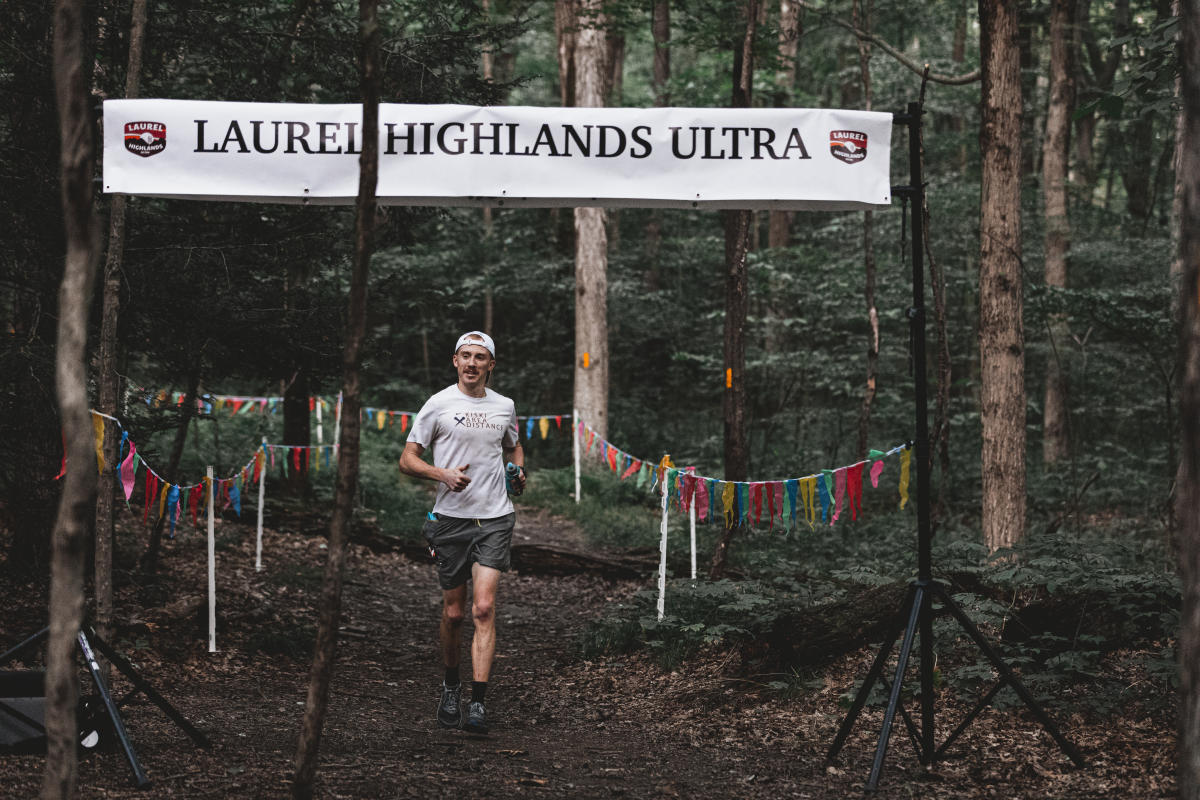 An event the size and scope of the Laurel Highlands Ultra requires a team of volunteers who work for weeks and months leading up to the event. Competitors and volunteers were recruited to help clean up the trail last month, and dozens turn out on the day of the race, handling everything from registration to pacing to aid stations.
Dr. Andrew Herr, an economics professor at Saint Vincent College in Latrobe, has been involved in the event for about 25 years as either a runner or volunteer at the aid station at Mile 19. The former cross country coach at Saint Vincent loves the Laurel Highlands Ultra and the running community.
"It just makes you feel really good to help people," he said. "By the time they come into our station, a lot of them are kind of down and wondering if they can make it. It's really to get them some food and drink and get them out of the aid station. It's helping people who at that moment need a kind word or whatever."
In addition to those kind words, Herr and his daughters hand out water, sports drinks, and soda as well as sandwiches, soup, cookies, candy, fruit, and potato chips.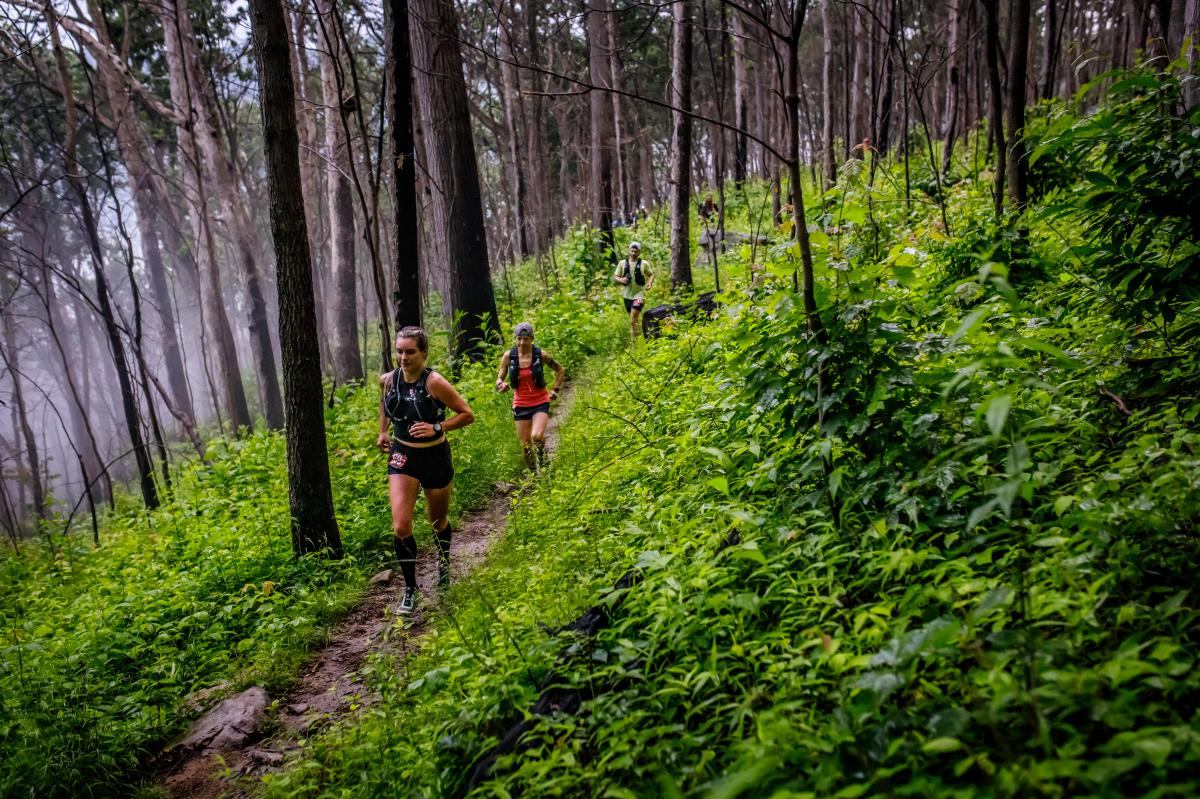 Volunteers supply trail bacon and unicorns
Beck Abrams and the Trail Sisters Pittsburgh group – which is part of an international movement to help introduce women to trail running – staff the aid station near Route 30, around Mile 46.
"I just love the Laurel Highlands," Abrams said. "It's a great race and it's super exciting for Trail Sisters Pittsburgh to be involved for the third year now."
The Trail Sisters hand out hard-boiled eggs and trail bacon – yeah, that's really a thing – along with fruit and salty snacks.
"We take pride in being a very fun, lively group," Abrams said. "We're super upbeat and a lot of us who volunteer are also ultra runners, so we know what runners are needing at different points in the race."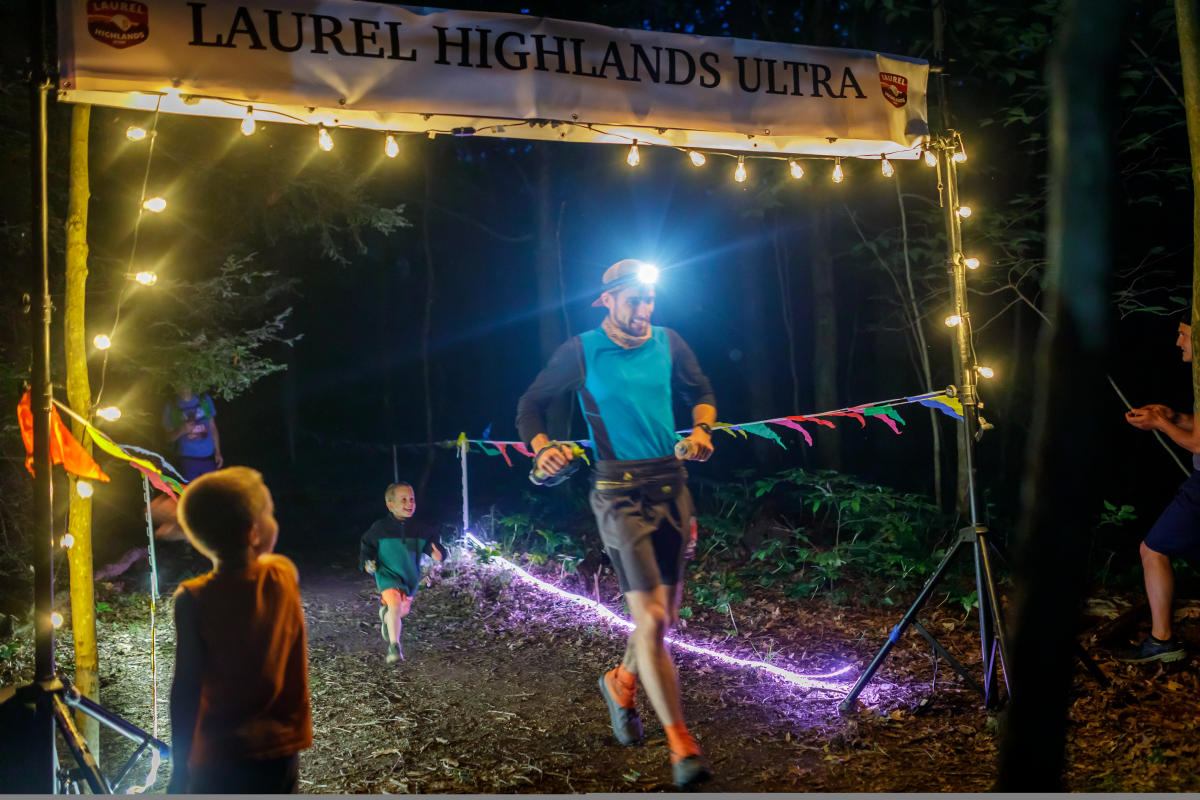 Pace-setters are available to runners at Mile 46, and spectators are common there, so the Trail Sisters have music, rainbow decorations, and a unicorn ring toss game at their station to set the mood.
That kind of silliness can help break the tension, but Abrams and her group also know how important the Laurel Highlands Ultra is to competitors.  
"It's held in very high regard," she said. "It's always a huge accomplishment to complete the 70. I never have and never will. The Laurel Highlands is so incredibly beautiful, no matter how hard it is, the beauty brings them back to want to continue it."