While the Laurel Highlands is certainly a four-season destination, fall is truly special. Mother Nature sets the stage for an impressive show with an array of towering trees, soaring mountain ridgelines, lush valleys, and river gorges that are ablaze in breathtaking red, orange, yellow, and bronze. With the fall leaves' colors peaking in the region right now, there's no better time for a fall drive. Every road that weaves through the Laurel Highlands offers a spectacular view along with exciting things to do. Regardless of the route you choose, there will be unique attractions, extraordinary restaurants, beautiful parks, and historic sites along the way!
Lincoln Highway: Route 30 from Irwin to Stoystown

This route will take you on the Lincoln Highway, the first road across America, stretching from New York City to San Francisco. We recommend starting your trip at the Lincoln Highway Experience Museum in Latrobe to learn all about the historic route that you'll be taking! Make a stop at Twin Lakes Park in Latrobe for a scenic walk, bike ride, or if you're feeling adventurous, hit the skate park or skating rink. If you've worked up an appetite, snag a treat at The Pie Shoppe in Laughlintown, where they have more than just pies. They serve delicious fresh baked bread, gobs, pizza, sandwiches, their popular "snail" cookies, and the most delicious donuts you'll ever taste. Pay your respects to the 40 passengers and crew members of Flight 93 at the Flight 93 National Memorial in Stoystown. The memorial is a beautiful place of remembrance, incredibly thought-provoking, and emotionally powerful.
Laurel Highlands Scenic Byway: Routes 711 & 381

Start your adventure at Ohiopyle State Park, where you can take a brisk walk to Cucumber Falls and get some Instagram-worthy photos. Just a few miles away, you will find two homes designed by architectural genius Frank Lloyd Wright: Fallingwater and Kentuck Knob. One of Wright's most celebrated designs, Fallingwater, has a waterfall rushing under it and is definitely a bucket list destination. Kentuck Knob is nestled into the hillside and features a sculpture garden as well as a breathtaking view. Journey back to the 18th century and discover Fort Ligonier, a restored French and Indian War. Its museum includes more than 200 artifacts recovered from the fort and George Washington's original saddle pistols. While you're in Ligonier, grab a coffee and a sandwich at Abigail's Coffehouse. Their house brew, Dancing Goats, is delicious!
National Road: Route 40 from Brownsville to Addison

First things first, head to Nemacolin Castle to take a tour, or a ghost tour (if you're brave enough), of the castle that stands at the crossroads of national history and contains furnishings from the late 1700s. Make your way to Christian W. K Winery, located in a restored 1880s barn perfect for a wine tasting. In addition to wine tastings, you can go on a tour of the vineyard or shop for bottles of wine to take home with you. (Don't forget your Laurel Highlands Pour Tour passport to get your sticker!) Before or after you indulge in delicious wines, enjoy some comfort food prepared by the award-winning chef at Stone House Restaurant. 
Glades Pike: Route 31 from West Newton to Somerset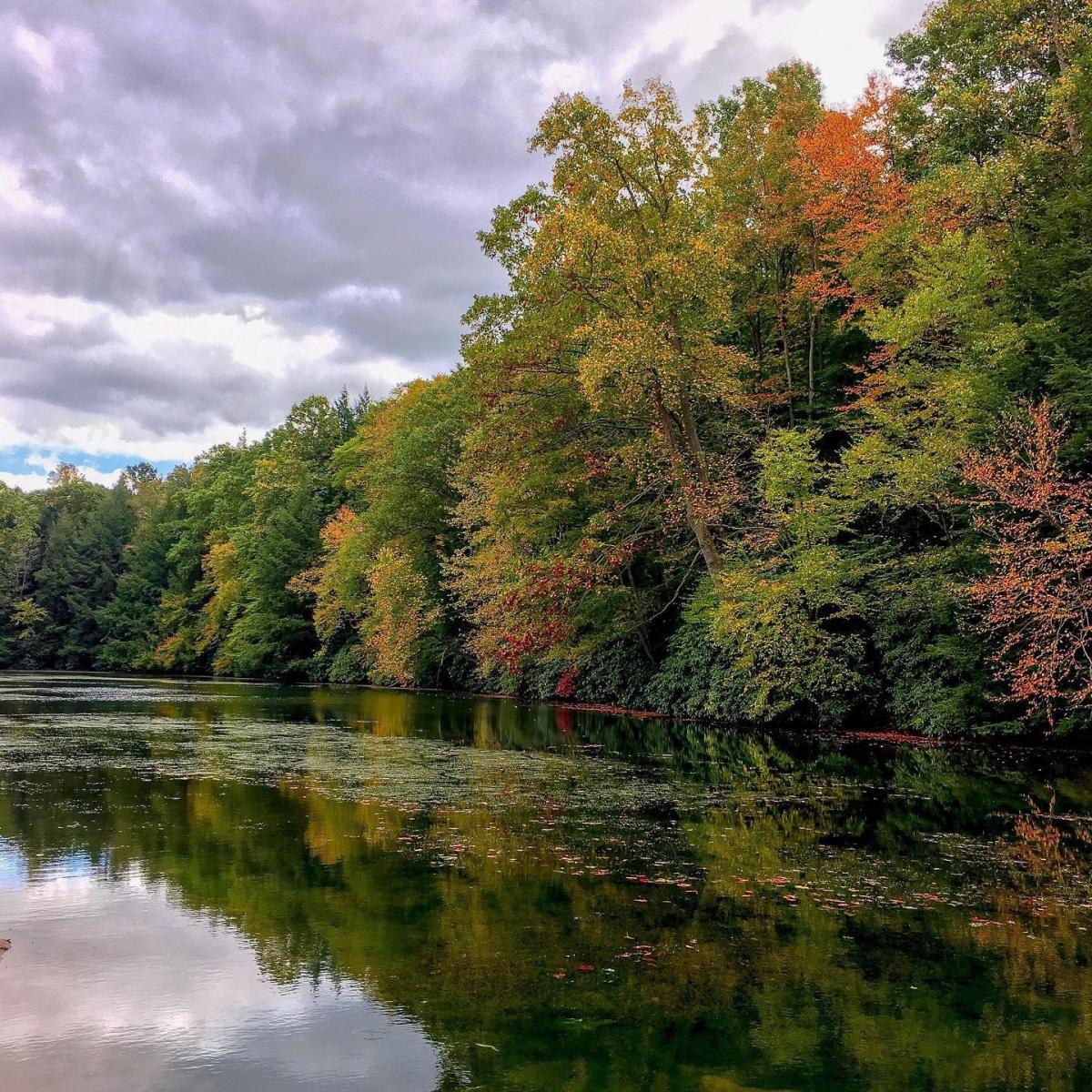 It can be your first or last stop, it's up to you, but be sure to pick up a few bottles of wine from Greendance Winery, a winery and orchard that grows most of the berries that are used to create their delicious wines! Now, this is where things get thrilling. Make a stop at Caddie Shak, a fun center with more than a dozen attractions, like go karts, bumper cars, mini golf, and more. Once the kids have burned off their energy, it's time to fuel back up for more fun! Sit on Out of the Fire's patio deck with an incredible view of the fall foliage and enjoy one of your bottles of Greendance wine! (They're BYOB). End your day at Living Treasures Animal Park and get an amazing up-close zoo experience. Buy a bag of baby carrots or some cheerios, and feed the animals! 
Check out our fall drives page for more information along with a detailed map of each route!