Well, it's February 2 again. Or is it Sept. 28? Or Dec. 10? If all of your days are starting to blend together like mine, look to Phil.
No, not the groundhog: Phil Connors, the eventual hero of the 1993 film "Groundhog Day," who I studied for some advice on breaking out of a personal rut, which can feel just the same as a time loop! Here are just a few ways we can be a little more like Phil and change up your Groundhog Dog in the Laurel Highlands.
Learn A New Skill and Express Yourself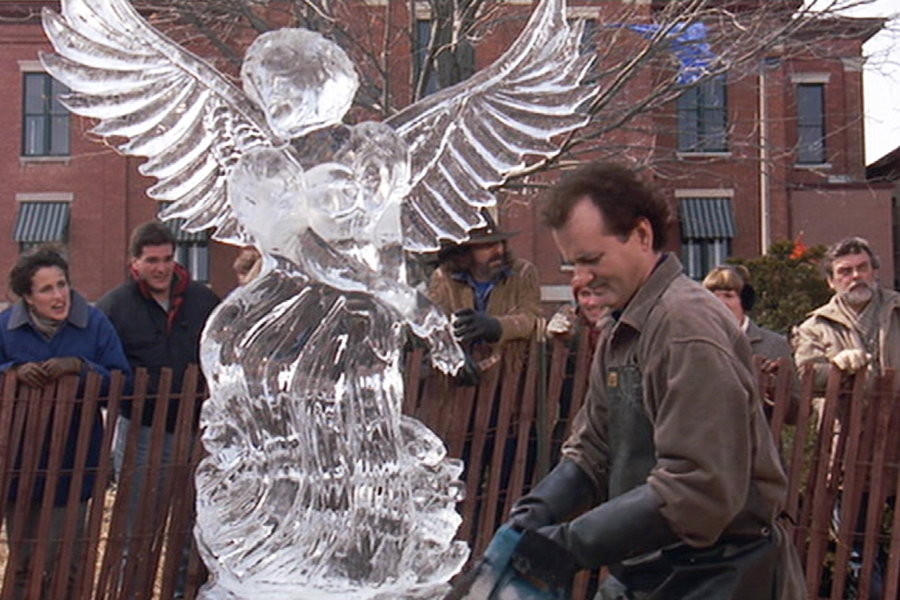 After spending much of the film on baser pursuits, Phil Connors eventually turns inward and starts focusing on himself. By the end of the film, he is delivering impassioned broadcasts, carving professional ice sculptures, and wowing the locals on the piano. It made me realize that when you're stuck in the same day, it's a good excuse to focus on something you've always been interested in and becoming the expert at it.
Maybe you were inspired by the Somerset and Ligonier Ice Festivals and you're going to be the next Phil. But there are also tons of opportunities to reinvent yourself in the Laurel Highlands. Take piano lessons or learn to dance with Stage Right. Learn ceramics or become a modern-day blacksmith at Touchstone Center for the Arts. Do a pop-up virtual studio with The Westmoreland Museum of American Art in unique, hands-on activities. You'll emerge from your personal Groundhog Day a new person.
Cross High Adrenaline Activities Off Your Bucket List
Ok, to be clear, I'm not actually recommending driving off of a cliff. But the Laurel Highlands has plenty of activities to shock your body back into action after a few cold months and lots of time indoors. Shock your system back into action with some of these activities most similar to stealing and running away with a groundhog.
Blaze a new trail and go mountain biking. Conquer the white water and go rafting with expert guides down the Yough at Ohiopyle. Soar across scenic zip lines at Seven Springs and Nemacolin. A boost of adrenaline is just what you need!
Watch Out For That First Step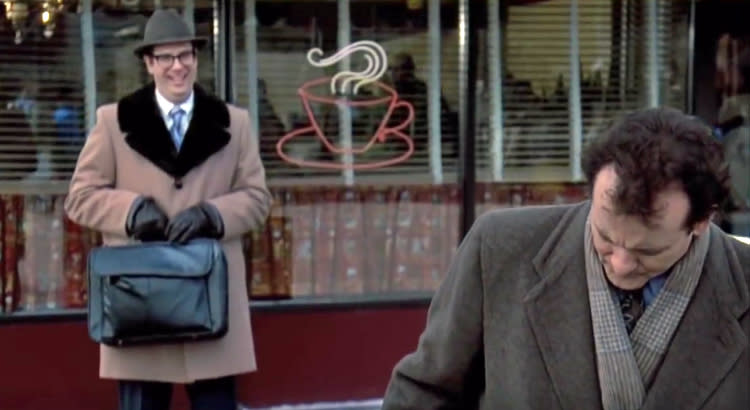 It's a doozy! So, maybe I just wanted an excuse to quote Ned Ryerson, but I also think there's something more to be learned here. Phil routinely goes foot-first into the same icy puddle, starting every day off on a disastrous note. But sometimes, conquering that first step can make all the difference, and it enables Phil to start mending the error of his ways as he rediscovers himself.
In the Laurel Highlands, think about some first steps you have yet to take in our region. Maybe it's completing a new trail, like biking the Great Allegheny Passage from Pittsburgh to D.C. or doing the entire 70+ miles of the Laurel Highlands Hiking Trail. Or taking your first step to visiting all of our state parks, or visiting every location and supporting the local business on the Pour Tour. Regardless of where you take your first step, the hardest part is starting! But soon, you'll be breaking your own time loop and enjoying an experience you never dreamed you could.
Study History So You're Not Doomed to Repeat It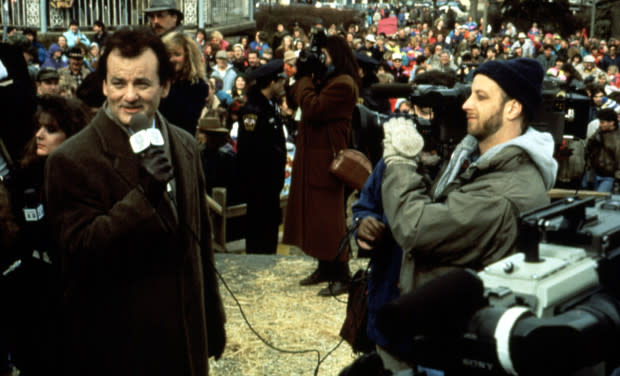 Phil quickly learns that just thinking about himself and doing things the same way are never going to break him out of Groundhog Day. He's forced to reflect on himself and his personal history to become the new-and-improved Phil, finally ending his nightmare.
The Laurel Highlands is also a unique place to learn from history and spend a day learning from our forebearers. Learn from George Washington's leadership at Fort Ligonier and Fort Necessity. See how our region started at Historic Hanna's Town. Reflect on the bravery of our region's heroes at the Flight 93 National Memorial and Quecreek Mine Rescue Site. The lessons you can learn at each location will help you escape Groundhog Day inspired and informed about our historic region.
Eat Your Way Through the Laurel Highlands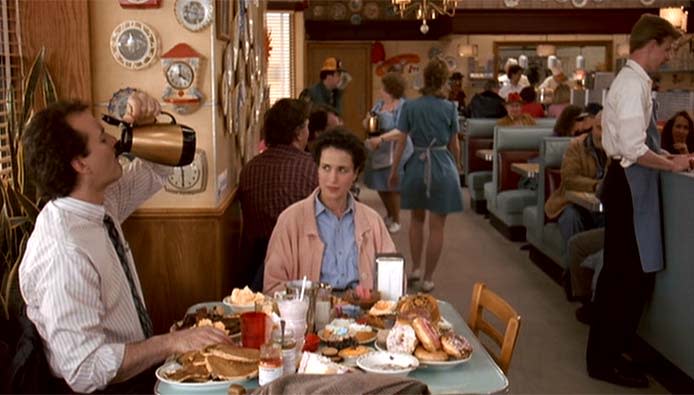 If I were stuck in a time loop, I think one of my first actions would mirror exactly what Bill Murray's character does; eat everything in town with no repercussions. Similarly, quarantine makes a great excuse to support local businesses with takeout, and explore somewhere new and exciting to cash in that stimulus check on a meal you've always dreamed of.
Personally, I don't plan on eating 20 donuts and a stack of pancakes. Instead, I want to dine like Matt James on The Bachelor and have an unforgettable meal at Nemacolin. Their new Italian restaurant, Barattolo, has upscale Italian cuisine I can't wait to try. I may even create my own tour of Italy hitting some of my favorite restaurants in the Laurel Highlands. My go-to dishes include DiSalvo's penne puttanesca and DeNunzio's spicy strozzapretti for some authentic flavors.
Stay Somewhere New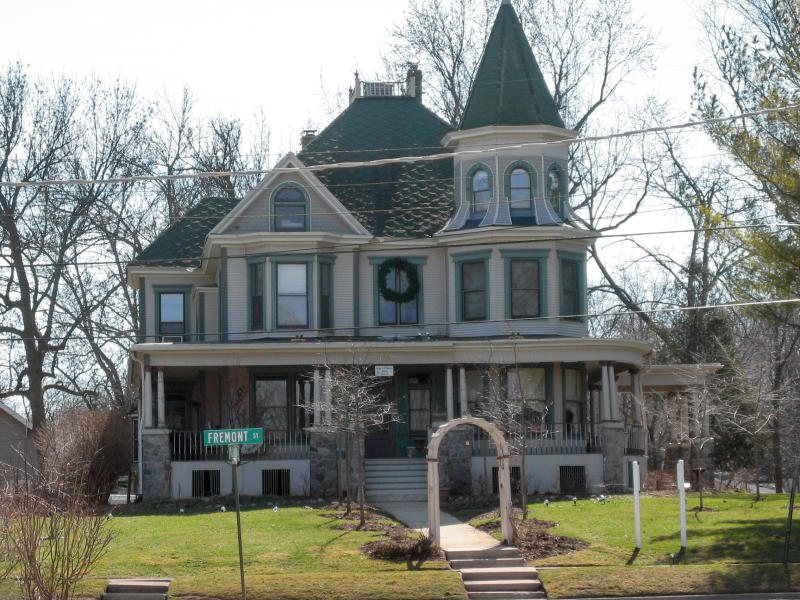 Maybe all you need is a change of where you rest your head at night. Much like the quaint Cherry Street Inn that Phil Connors stays at, the Laurel Highlands has plenty of charming stays so that you wake up far away from your same four walls and an alarm clock (hopefully not blaring "I Got You Babe" every morning).
Change up your week by staying at a bed & breakfast, letting someone else take care of cooking flapjacks and making the bed, and instead focusing on relaxing to a beautiful Laurel Highlands sunrise. Rent out a cabin for the weekend, turn off the cell phones and disconnect. Or, glam up your stay with an amazing resort getaway at the five-diamond Nemacolin.
Be like Phil. Change it up this February and escape Groundhog Day right here in the Laurel Highlands.