The Laurel Highlands is one of only a few regions in the United States that celebrates the Catholic Lenten tradition of fish fries. Each Friday during Lent our church basements, restaurants and fire halls start dropping baskets of hot oil for a community celebration of deep-fried goodness.
Whether you're a fish fry aficionado or are a guppy new to the tradition, we invite you to try a Laurel Highlands fish fry by using this guide to locations, dishes and gatherings near you! We think you'll agree that this tradition is quite the catch.
FAQs about Fish Fries
How do I order? Since fish fries are going to be a bit different this year, we encourage you to call in advance and place your to-go order to help things run as smooth as possible. And please, wear your mask to help keep workers and volunteers safe! 
Do I have to belong to a church to attend? You don't have to be Catholic or from the community in order to participate in an amazing Laurel Highlands fish fry! All are welcome to attend.
What's on the menu? In southwestern PA, the main dish of a fish fry is usually a battered, deep-fried cod or haddock served on a bun or roll. Baked fish, shrimp and crab cakes are also popular main courses, but call in advance to make sure what's on the menu! Side dishes include Polish-American favorites like haluski and pierogis and more standard fare like coleslaw, fries and hush puppies.
When does this happen? Typically, fish fries are held every Friday during Lent, and the dates vary slightly each year. For 2022, most Laurel Highlands fish fries will kick off on Ash Wednesday March 2, then continue each Friday from March 4 through April 8.
How do I pay? While many places accept cards, it's still a good idea to bring cash. There's also usually cash-only activities to participate in while you're there like raffles, dessert tables and more.
Where else can I celebrate? Outside of churches and community centers, many Laurel Highlands restaurants and breweries add Lenten specials to their menus. From giant fish sandwiches to five-star, farm-to-table fillets, the Laurel Highlands has something for every appetite and budget.
Westmoreland County
Find Every Fish Fry in Westmoreland County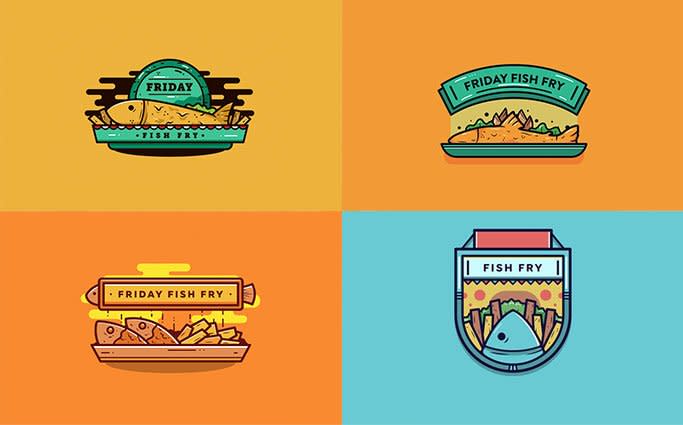 With the largest population of the Laurel Highlands, Westmoreland County has more than 80 fire halls, churches, social clubs and restaurants to enjoy a fish fry at!
Not sure where to start? Our friends at Downtown Greensburg Project have done the hard work of creating a digital guide to all the area fish fries in one place. 
Westmoreland County Churches and Community Centers
The tradition of eating fish during Lent dates back to the third century, and Laurel Highlands churches carry on this tradition today! I've tried dozens of fish fry locations in our region, but my home parish at St. Joseph's in Derry, PA, is still my favorite. $12 gets you a veritable feast of baked or fried fish plus cole slaw, green beans, roll and your choice of potato, haluski (a delectable Polish dish of cabbage and buttered noodles) or mac & cheese.
Laurel Highlands' volunteer fire departments also get in on the fish fry action! The Level Green VFD is great for the whole family, with all of the classic fish sandwiches and pierogis you expect, plus some kid-pleasers like mozzarella sticks and onion rings to round out a great menu.
Note: Many of our churches and fire departments are still to-go only for 2022. We recommend calling in advance and placing your order early!
Westmoreland County Restaurants and Breweries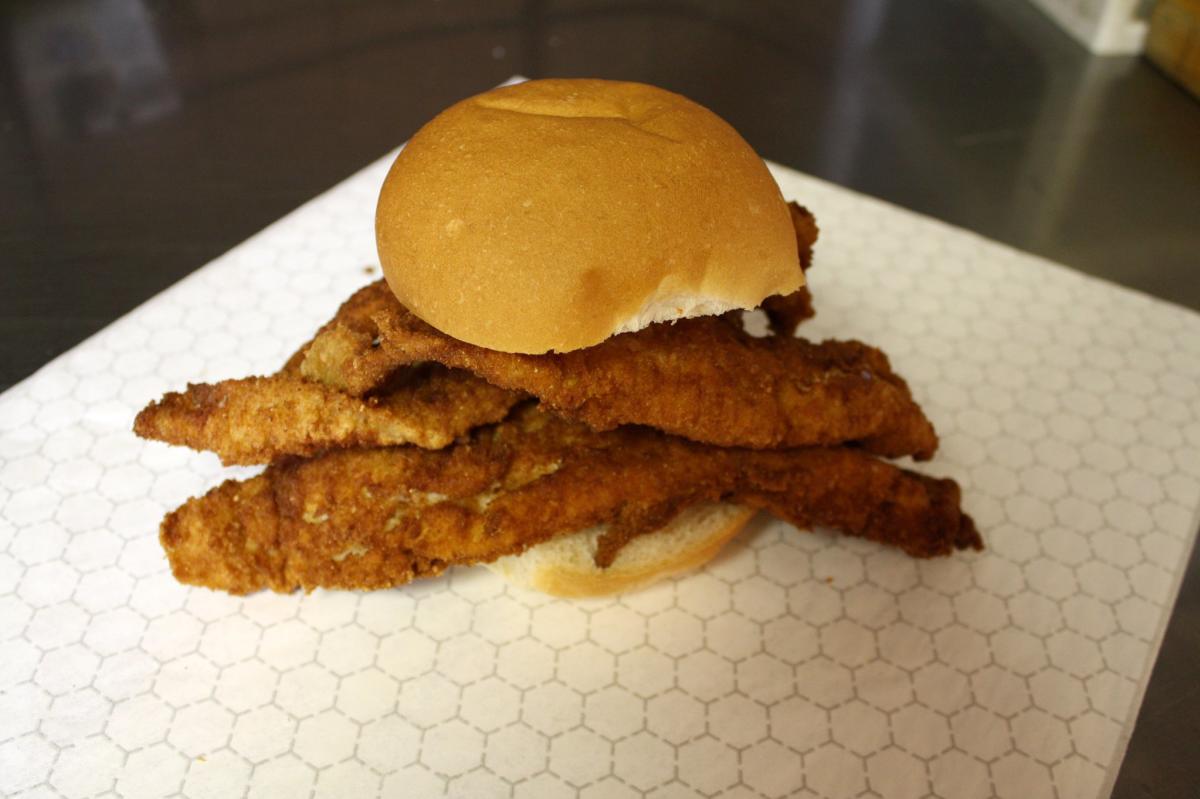 Westmoreland County restaurants always know when it's fish fry season, so keep an eye on their Facebooks and websites for specials. Keith Heinritz Katering in Trafford, PA, is consistently voted one of the top fish fries not only in the county, but in the greater Pittsburgh area. I recommend adding Keith's famous hot sauce to your fish sandwich and trying their incredible potato pancakes as a side.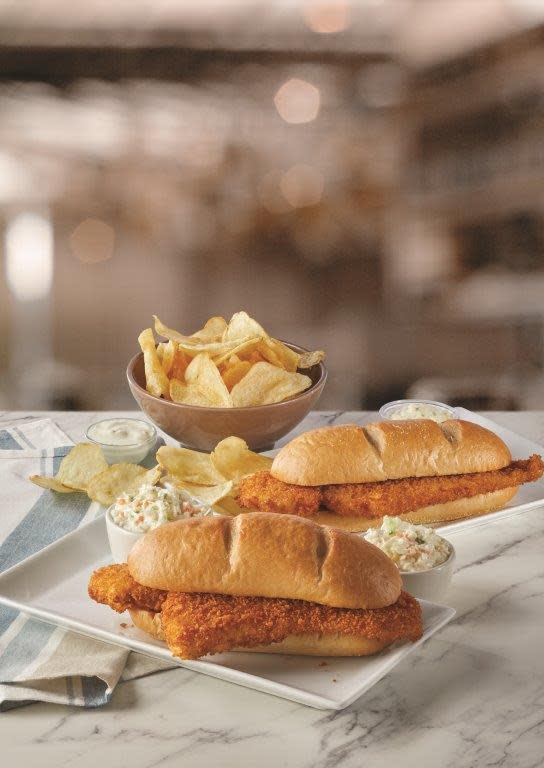 At locations throughout the Laurel Highlands, Eat'n Park has been serving up smiles since 1949. Their Whale of a Cod fish sandwich has always been a menu favorite, and during Lent you can get a Fish Fry to Go feast which includes two of their amazing fish sandwiches, fresh potato chips, homemade ranch and a pint or coleslaw or soup for only $24.99. Try one out in at locations in Greensburg, Irwin, New Stanton, Somerset, Uniontown and other Laurel Highlands locations.

Even our craft breweries and wineries get in on the fish fry fun! Helltown's Export Location is doing this Lenten tradition right with different food trucks and vendors bringing their take on the fish sandwich including Salsa Sam's and Just Roll'd Up. Greenhouse Winery will also be hosting fish fries on Ash Wednesday with Sunny's Pierogies and on Friday with Junebugs Foodcart
Fayette County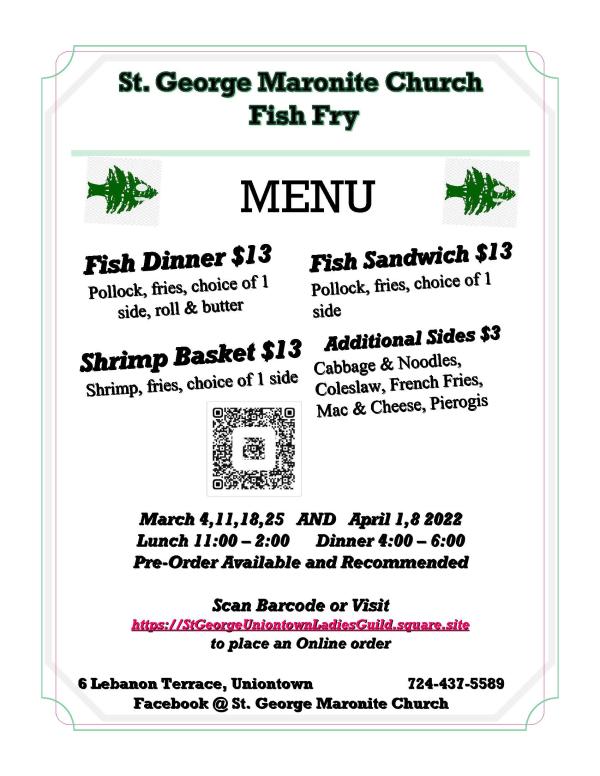 There's plenty of fish fry to enjoy in all three counties! St. George Maronite Church in Uniontown is your place to go in the county for all of the classic dishes! Pre-order is available, so make sure you place your lunch orders with the office and your dinner orders so you can try everything they offer!
Elevating the Fish Sandwich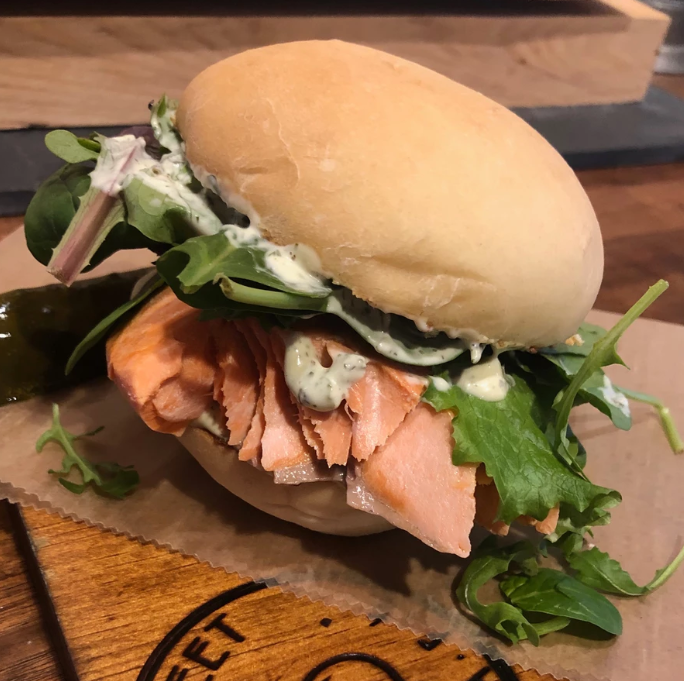 Want to up your fish fry game? There's plenty of places in Fayette County that take the traditional fish sandwich to the next level. Bittersweet Café in Farmington offers a salmon fillet sandwich with an upscale take: Alaskan sockeye salmon served with spring greens and an herb and caper mayo on a homemade bun.
Take your seafood dinner to the next level of luxury at Nemacolin. Barattolo and Chef De Cuisine Adan Morales have truly excelled with their Risotto ai Frutti di Mare, made with acquerello rice, prawns, scallops, clams, calamari with spicy red sauce.
Somerset County Fish Fries and Restaurants
Seven Springs Fine Dining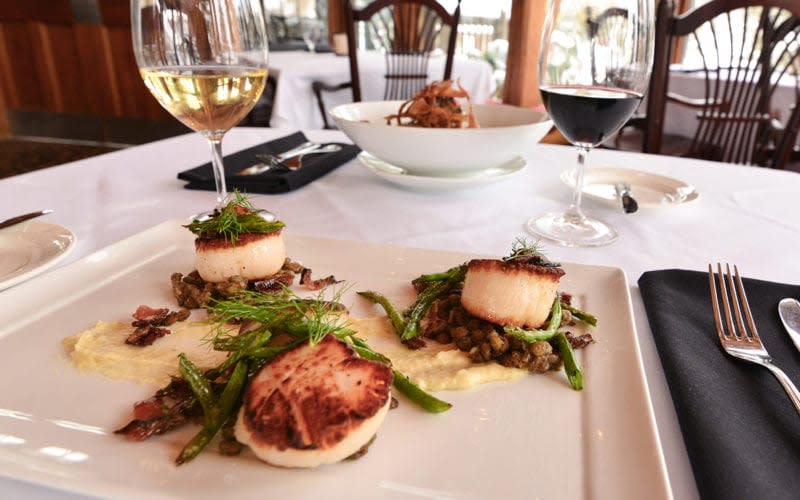 After a long day exploring the Laurel Highlands, maybe you're just ready to relax at Seven Springs Mountain Resort and dine at Helen's. For the seafood lover, we recommend doing their new three-course dining experience. Start with the seared scallop and porcini ravioli and savor the seared sable fish as your main course, served with fingerling potatoes, butternut squash puree and brussel sprouts.
Local Fish Fries and Events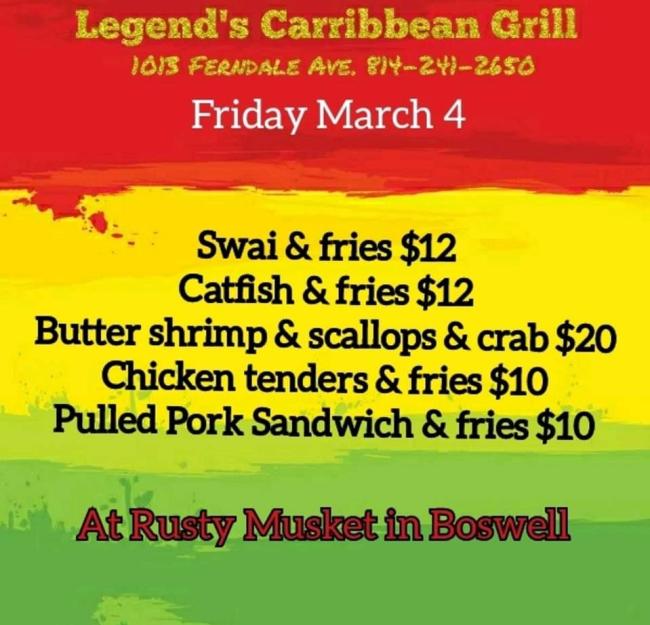 Smaller communities like Somerset still have a fish fry or fish special around every corner. Newly-opened Rusty Musket Distillery will be kicking things off on Friday, March 4, with Legends Caribbean Grill bringing Lenten favorites like the swai and fries, butter shrimp, catfish, scallop and more!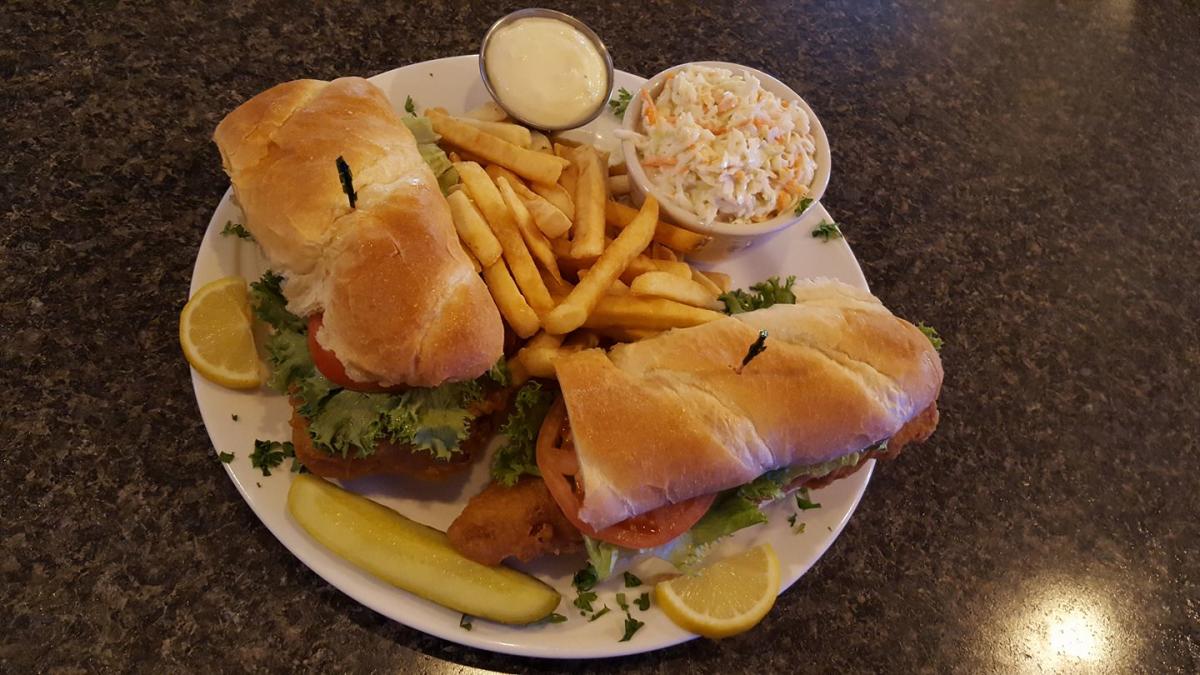 Grab a fish hoagie at Tailgatez, the Hoppy Haddock or deep-fried pierogis at Windber Hotel or the giant fish sandwich from Oakhurst Grille (shown above).
We hope you take this invitation to become a part of the fish fry tradition of the Laurel Highlands and support community organizations, breweries and restaurants that keep this unique tradition alive in our region!