Sunday, May 10 is Mother's Day! With so many stores and restaurants still in the process of reopening, we did the digging for you to find the best Mother's Day specials in the Laurel Highlands. Find food, flowers, gifts and much more with our Mother's Day 2020 Guide, and be sure to #ShopLocal to support small businesses throughout the region.
Ligonier Country Market

Just because the market is closed doesn't mean you can't surprise mom with flowers! Ligonier Country Market has teamed up with Piney Creek Greenhouse to deliver fresh, fun bouquets to the local area. Simply pick your size and colors, and let their experts handle the rest.
Order by calling Yvonne at 814-660-1262 by May 7.
Stone House Restaurant, Farmington

Trust the experts at Stone House to make your mother's day meal delectable. Every part of the menu is innovative from grilled apple whipped potatoes and roasted butternut soup to NY strip loin with au jus and classic shrimp scampi. 
Order by May 7: 724-329-8876
Greendance Winery, Mount Pleasant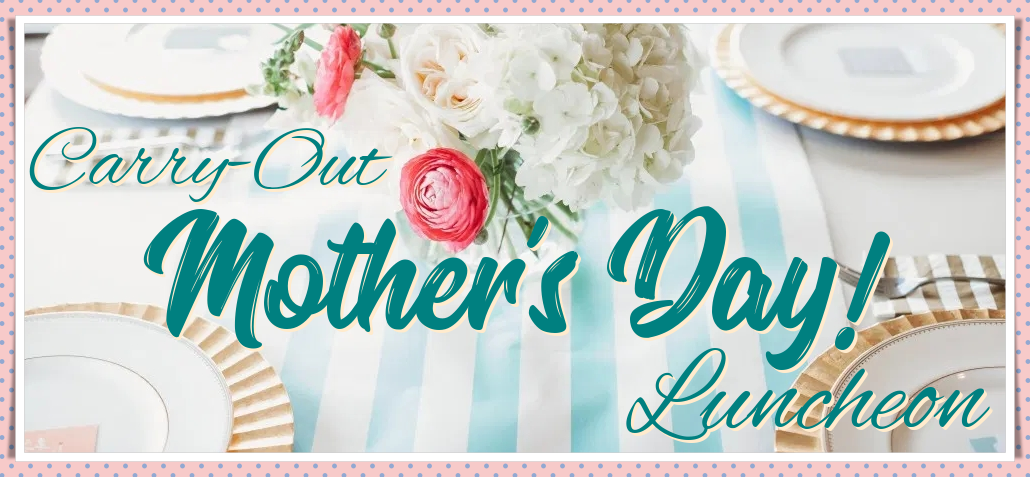 We may be social distancing, but you can still treat mom to what she deserves - great wine and food from Greendance Winery. Their luncheon includes a choice of entrees including, Chicken Salad, Turkey Gobbler, Tomato-Basil-Mozzarella (V), Smoke Fire 'n' Brisket and Italian Hoagie served with a fresh strawberry salad.
Order online: https://greendancewinery.3dcartstores.com/Dinners-Events-_c_39.html
Out of the Fire Cafe, Donegal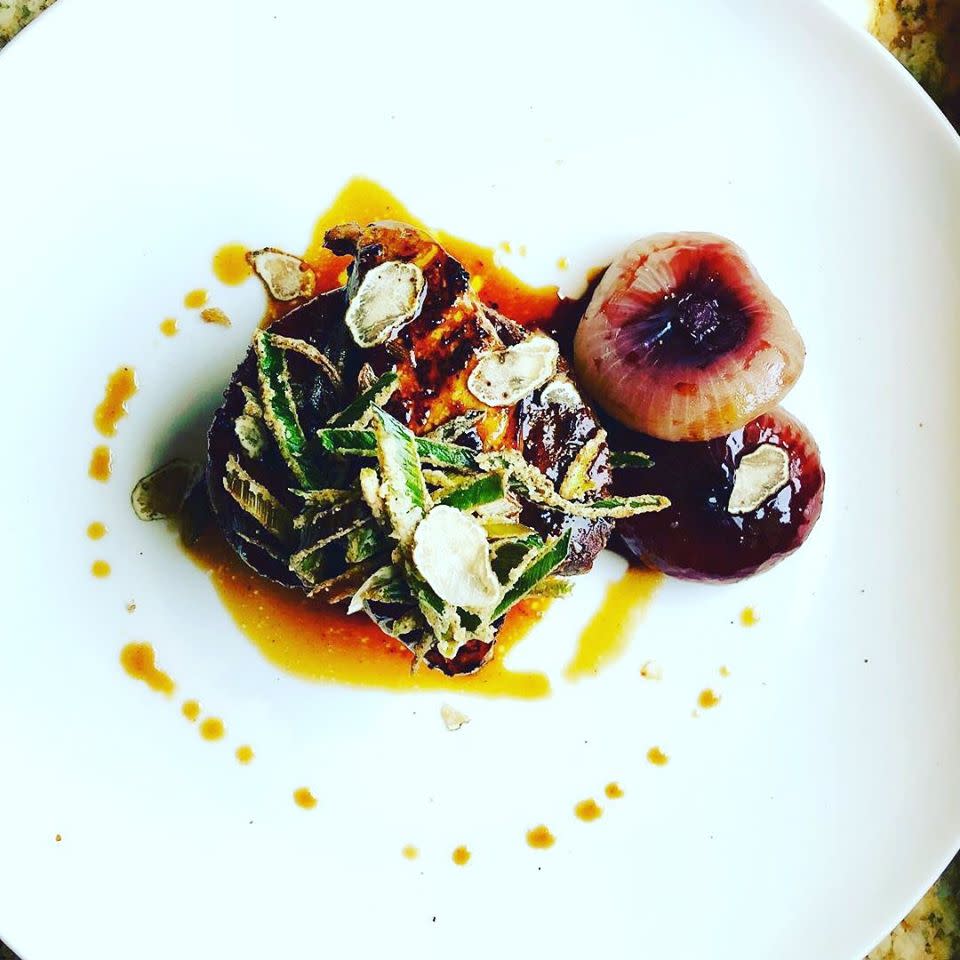 Make your Mother's Day meal one she'll be talking about for years at Out of the Fire Cafe. Their three-course to-go meal included a petite caesar salad, 6 oz cast iron filet mignon with shrimp, lemon & herb whipped potatoes, tri-colored baby carrots and natural jus, plus angel food cake with mixed berry compote for dessert. 
Order Online by May 8: https://www.outofthefirecafe.com/carry-out-curbside/
Nino's, Mount Pleasant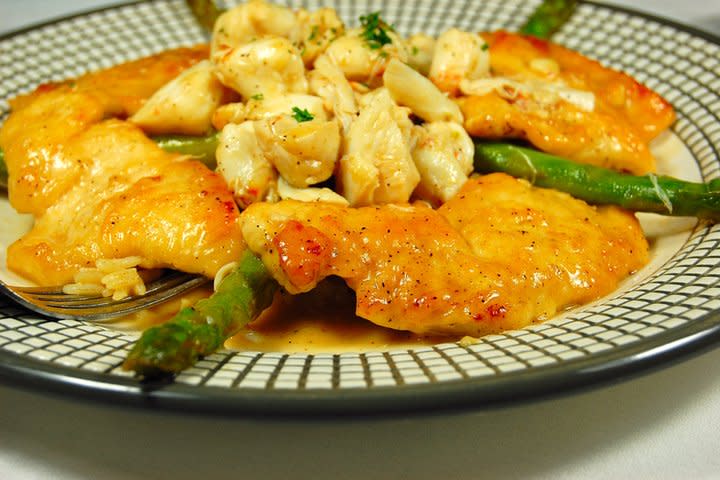 No one does Italian, family-style dinners than Nino's and this Sunday you can grab their takeout special to treat mom and the rest of the family to home-cooked goodness. Your dinner comes loaded with chicken parmigiana, pasta, sweet Italian sausage, beans & greens, salad, bread and even homemade tiramisu for dessert.
Order by May 8: 724-547-2900
Bella Terra Vineyards, Hunker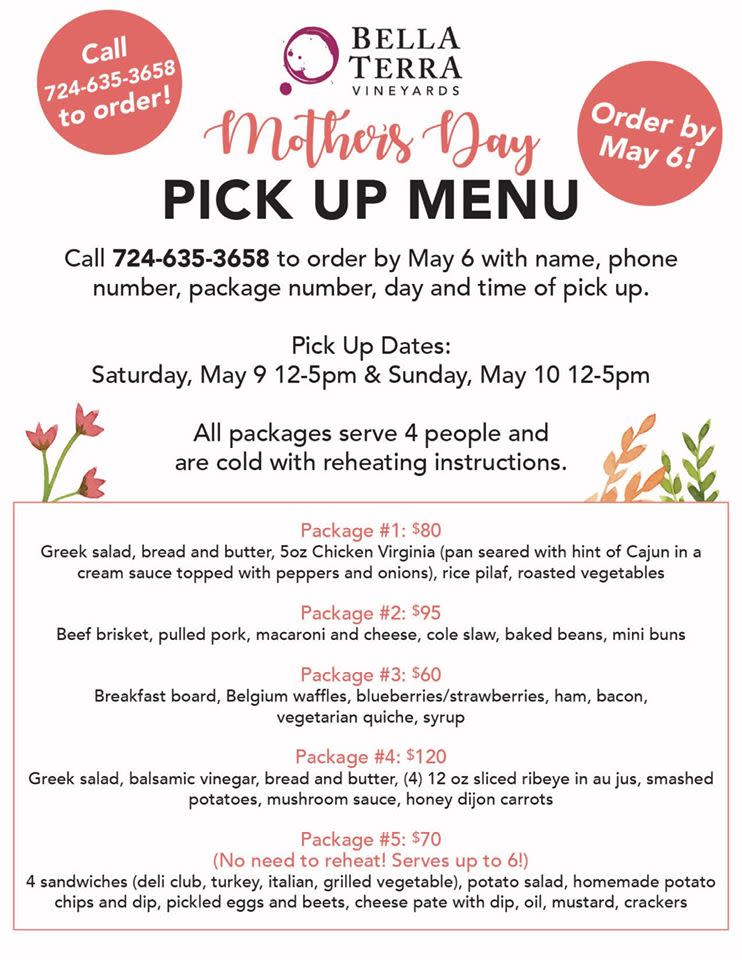 Bring the winery to mom this mother's day with five great options from Bella Terra! Dining options include ribeye, a breakfast board, beef brisket/pulled pork and chicken virginia that you can bring home to share with mom!
Order online: 724-635-3658
Disalvo's, Latrobe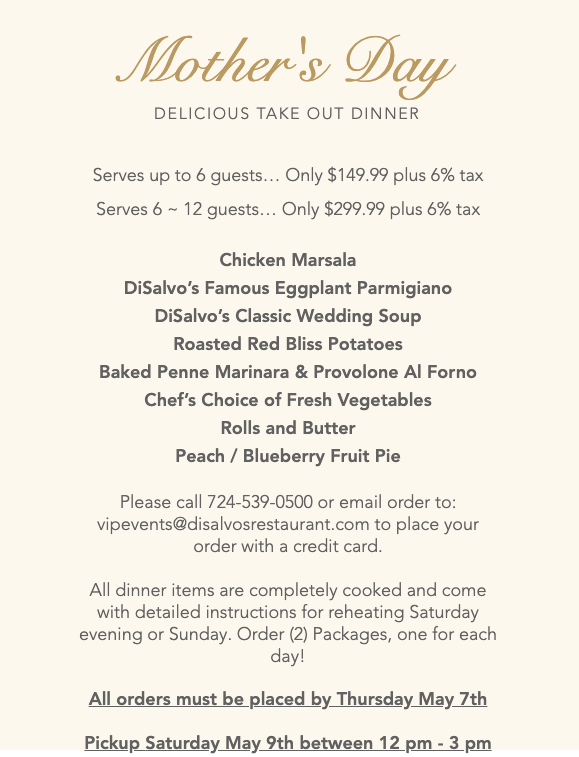 Lots of mouths to feed? DiSalvo's has you covered with meals that serve 6-12 guests! This feast comes loaded with their famous eggplant parmigiano, baked penne, chicken marsala and more topped out with peach and blueberry fruit pie.
Order by May 7: vipevents@disalvosrestaurant.com
Stanton Daily Grind, New Stanton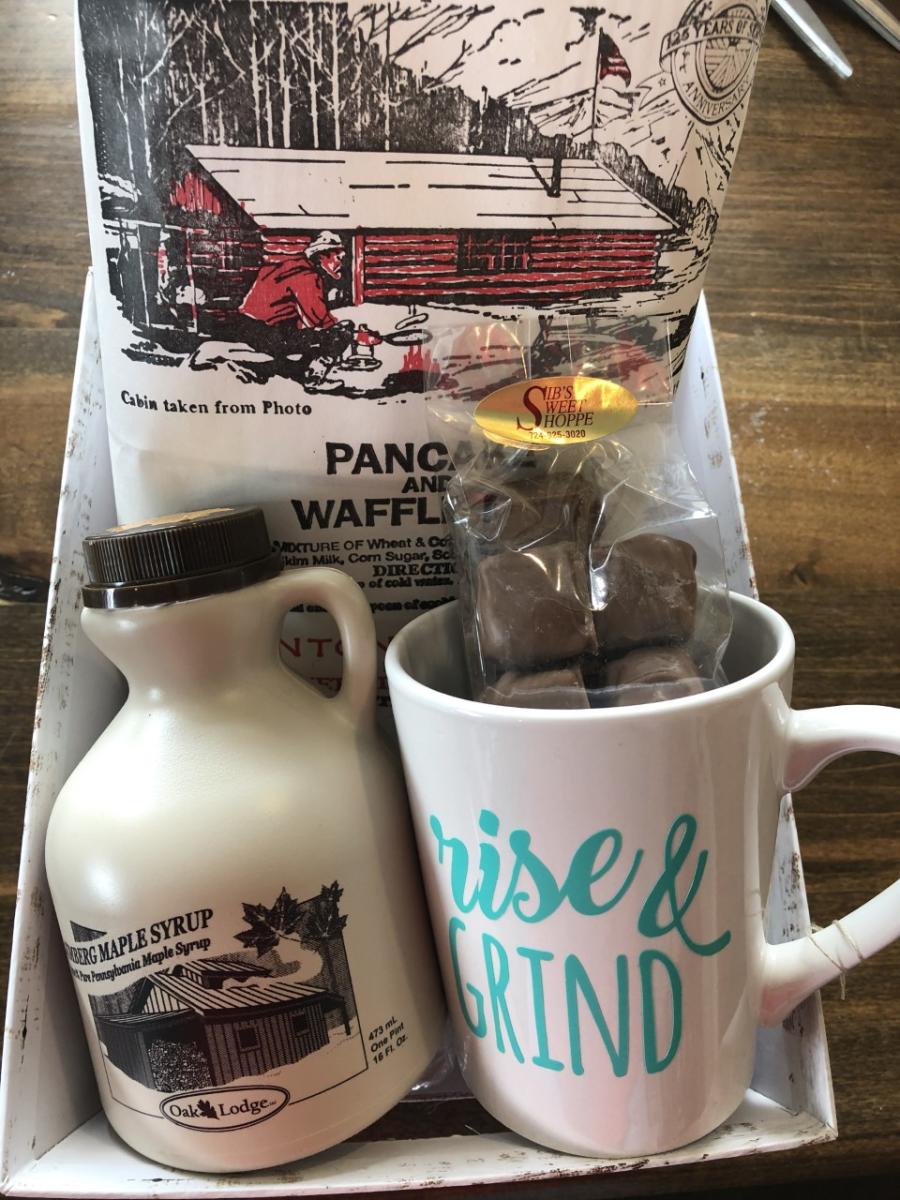 One of the best cups of coffee you'll have anywhere, Stanton Daily Grind is also offering gift baskets full of Laurel Highlands goodies, along with custom creations! Choose from Coffee Lovers (house blend coffee with a travel mug, baby honey bear & chocolates), Soup's On (two ceramic crocks and 3 local soup mixes) and Rise & Shine (Hepler's Pancake & Waffle Mix, Oak Lodge maple syrup, Sib's chocolate and a locally-made mug). They even have gardening baskets from nearby Hepler's Hardware!
Order: 724-635-3952
Betsy's of Ligonier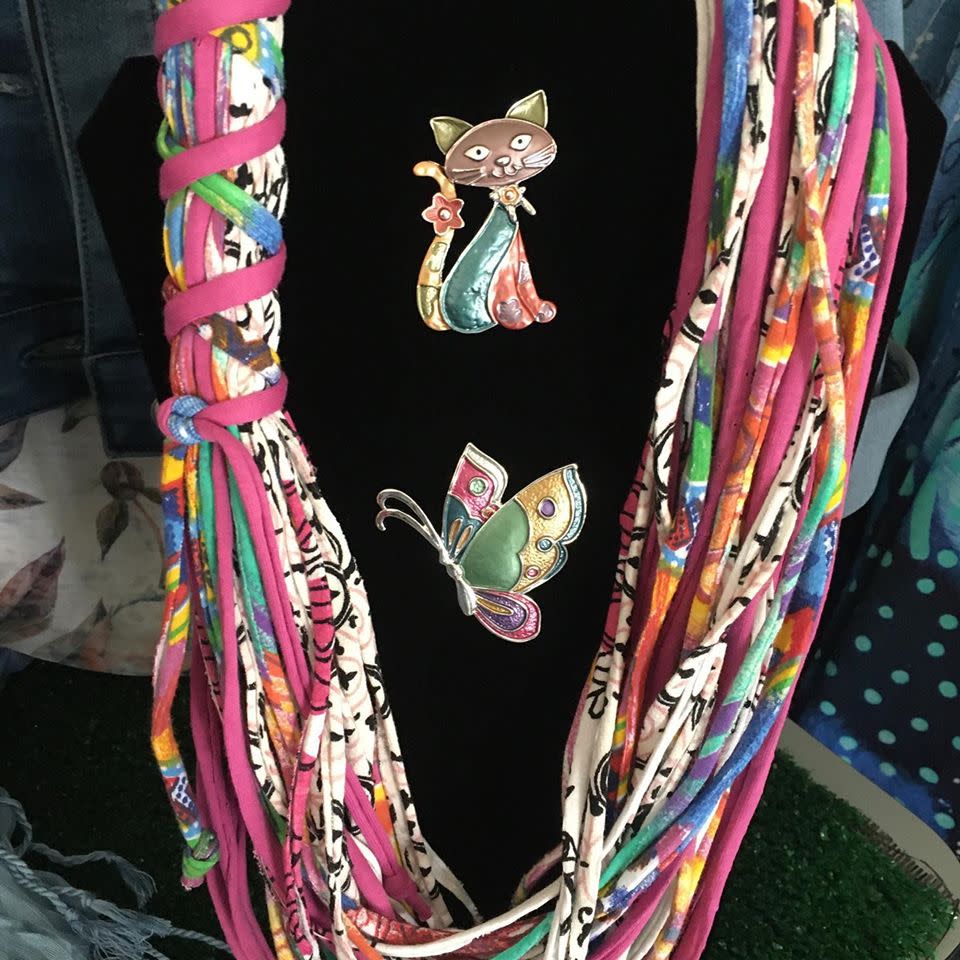 Help mom shop till she drops and support local businesses with a gift certificate from Betsy's of Ligonier! This trendy shop also offers free porch pickup, free gift wrapping and private appointments, so be sure to give them a call.
Order: 725-238-4770
Main Exhibit Gallery, Ligonier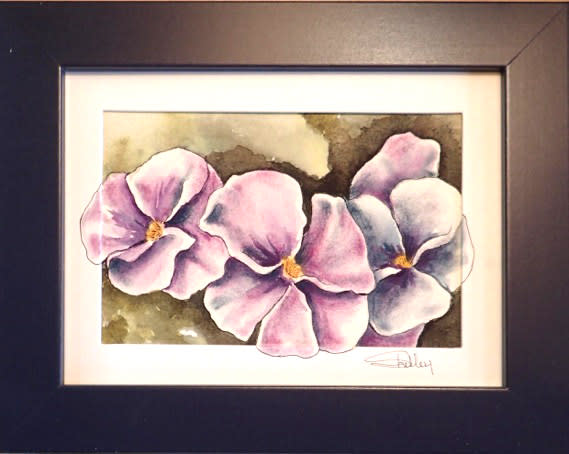 Step up your flower game by sending beautiful, handpainted original artwork from Main Exhibit Gallery! These watercolor paintings by Ligonier artist Shelley Poli will be sure to find a place in her home. Other designs are available, and each is a hand painted original.
Delallo Italian Marketplace, Jeannette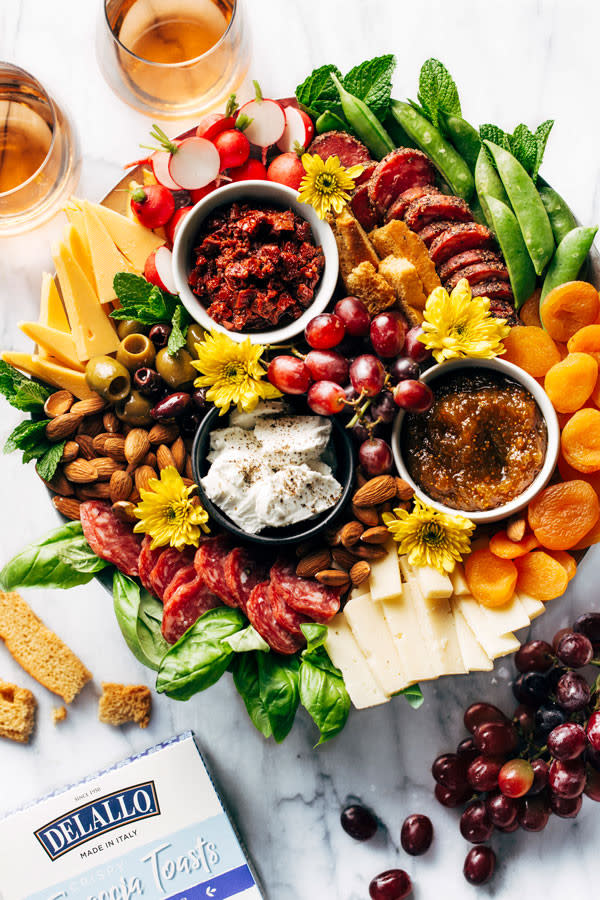 Celebrate mom with this decadent cheese board from Delallo Italian Market. This Mother's Day inspired board has all the cheese you'll ever need, smoky meat, a pair of savory/sweet spreads, perfectly sweetened dried fruit, the crunchiest melt-in-your-mouth focaccia toasts and much more.
Order Online: https://www.delallo.com/shop/the-mother-board
Fat Squirrel, Jennerstown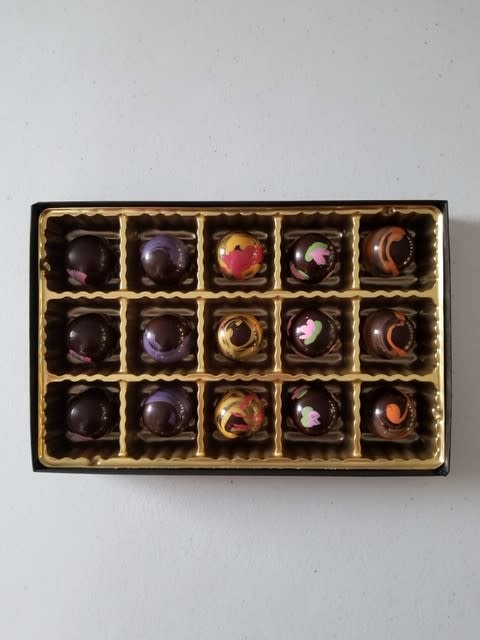 Fat Squirrel is known for its innovative New American cuisine, with pairings and flavors not found anywhere else in the Laurel Highlands. Mother's Day is no different with an inspired menu consisting of homemade broccoli, cheddar and sausage quiche, orange mascarpone crepe, crab alfredo bake with peas & prosciutto, and much more to make an incredible buffet for only $26 per person.
Order by May 6: Fatsquirrelpa@yahoo.com
Morelands at Waterworks, Greensburg

Make Mother's Day easy with a catered meal from Morelands at Waterworks. Your meal includes stuffed pork chop or chicken breast, delicious sides like old fashioned sweet potatoes and a mouthwatering zuppa inglese (Italian custard and sponge cake) for dessert.
Order by May 7: 724-420-5889
The Boulevard, Greensburg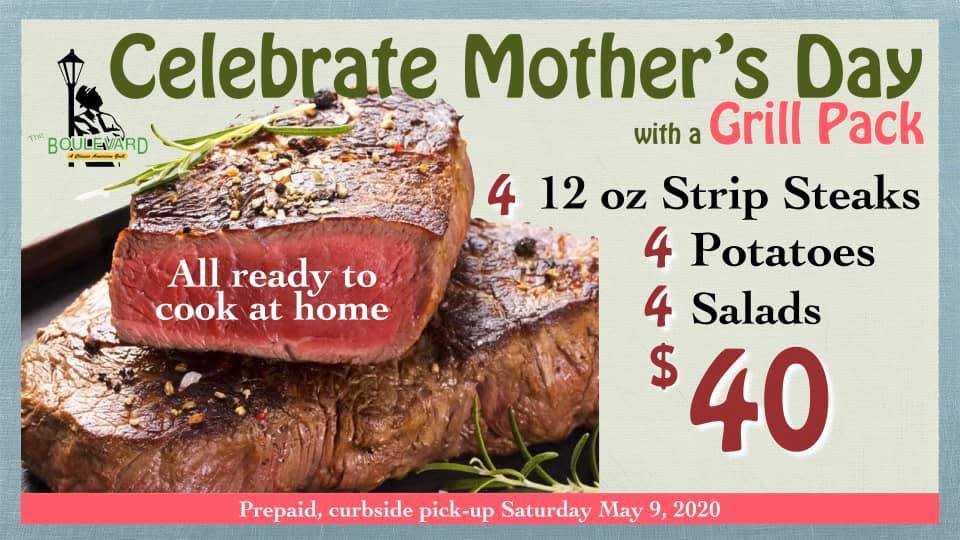 The Boulevard has a bunch of exciting ways to do something special for mom. Their Mother's Day grill pack loads you up with four 12oz strip steak, potatoes and salads prepped and ready to cook at home to make your mom a restaurant quality meal yourself. Plus, check out their mimosa bundles and additional meals if you don't feel like cooking!
Order by May 6: 724-420-5955
Wolfe Nursery, Greensburg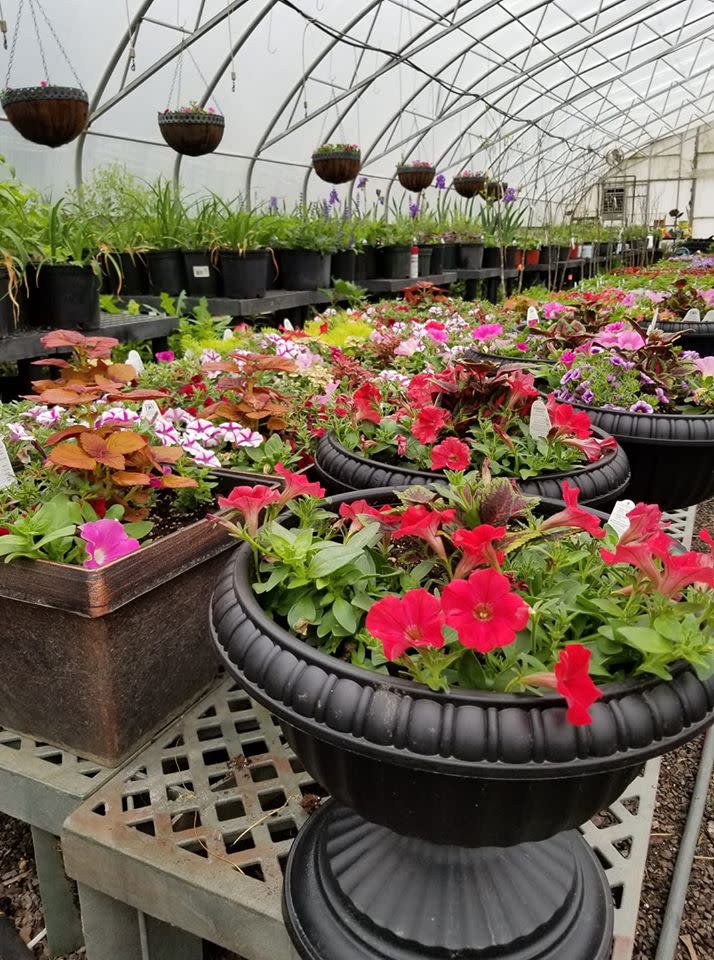 If your mom has a green thumb, treat her to something she can cherish all summer from Wolfe Nursery. Available for pickup are hanging baskets, annuals and other beautiful flowers, vegetables, herbs, potters and more.
Order by calling:  724-837-9276
XTina Loves Crafting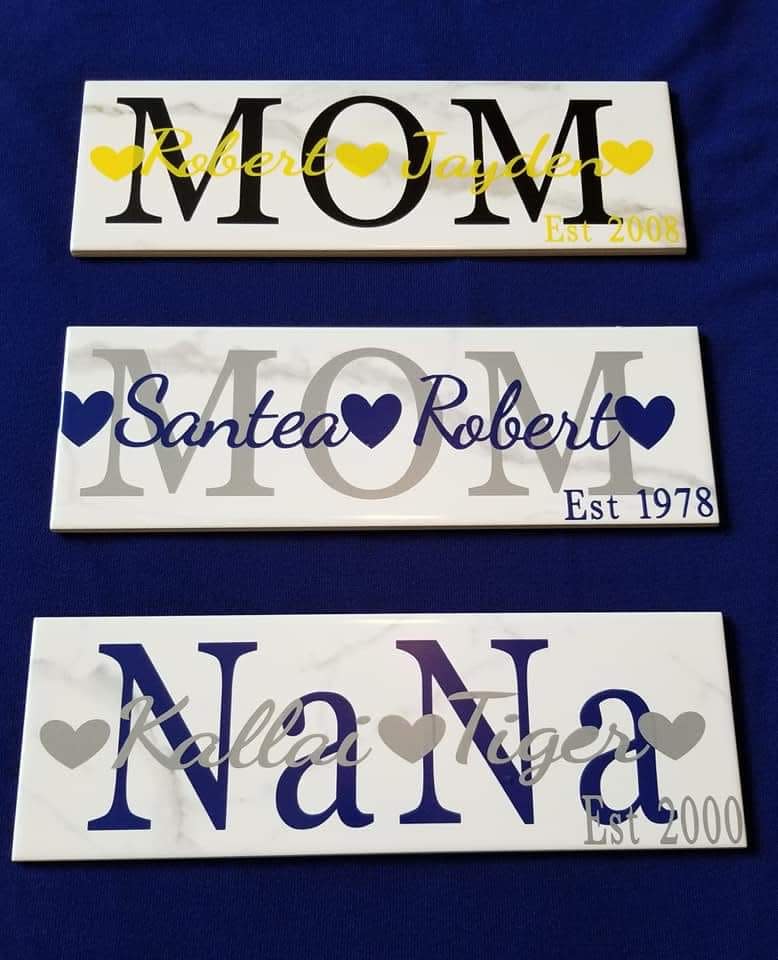 Let the experts at XTina Loves Crafting make a keepsake mom will love! These 4"x12" glossy ceramic wall tiles can be customized with children's names and are perfect for moms and grandmas, and are a steal at $15.
Order by messaging their Facebook page: https://www.facebook.com/XtinaLOVEsCrafting/
Creations by Studio Wildfire, Greensburg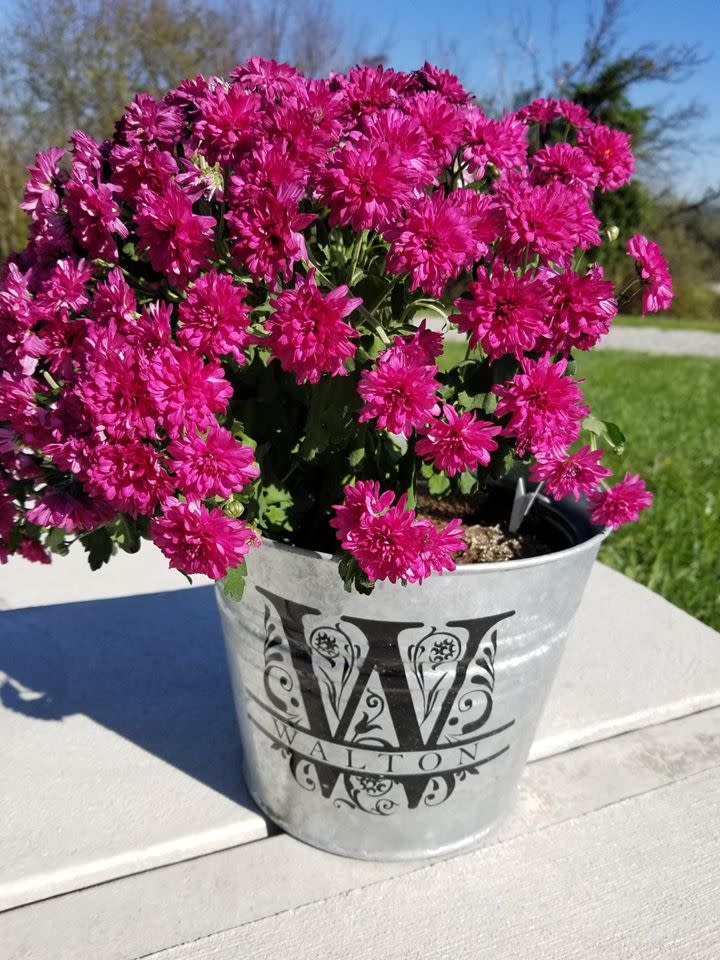 These personalized metal buckets are the #1 Mother's Day seller for Creations by Studio Wildfire! This 5.5 qt bucket makes a fantastic planter and will be a gift your mom or grandma uses every year.
Another great gift idea is their custom tumbler they can make from a child's handwriting you submit, creating a one-of-a-kind gift she'll treasure.
Order pickup or shipping: https://www.facebook.com/CreationsbySW/?hc_location=ufi
Onyx Wellness Center, Greensburg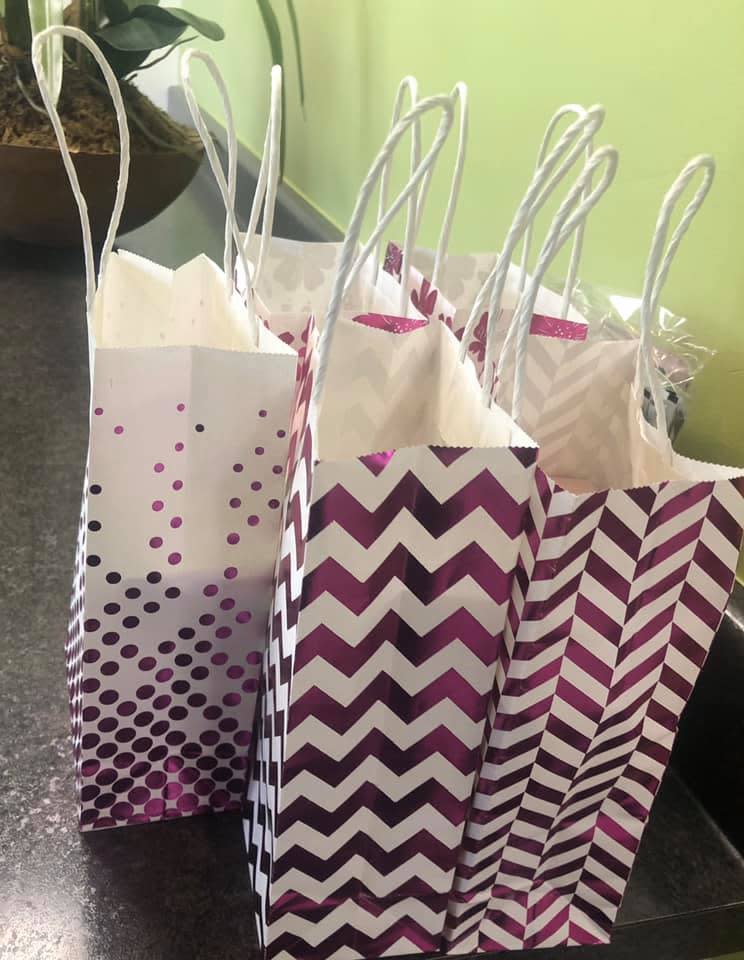 Onyx Wellness Spa will be doing "Beauty Bundles" of some of their favorite and most popular products at 15% off. These come beautifully packaged so they are all ready for gifting!
Learn more on their Facebook page: https://www.facebook.com/onyxwellnessspa/
Trendy Bunny, Greensburg

For anyone that frequents the Trendy Bunny, it's no surprise that their Mother's Day offerings are upscale, classy and must-have. Spoil mom with a custom portrait of your family, or have your child's handwriting turned into a sign you can display in the home. Plus, Mother's Day decor and the comfiest blankets you'll find anywhere will be sure to make mom smile!
Order online: https://www.thetrendybunny.com/
Beth's Cookie Table, Greensburg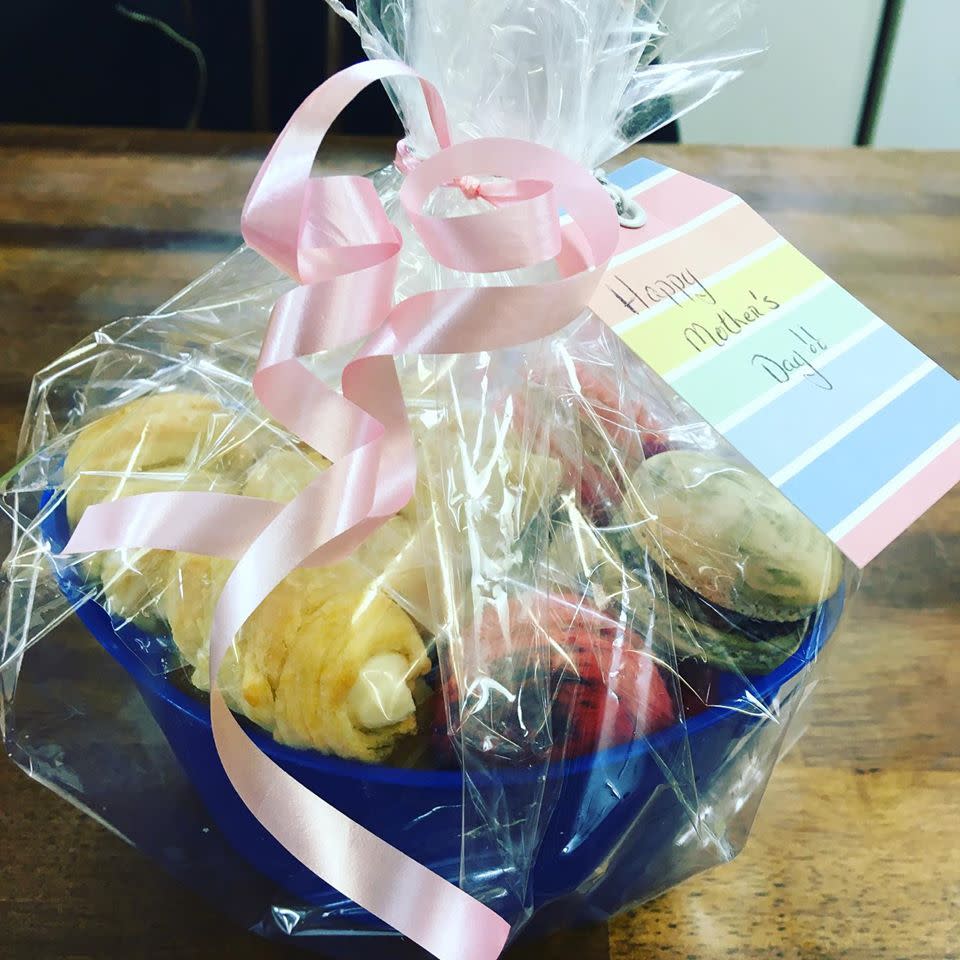 Satisfy mom's sweet tooth with a special Mother's Day basket from Beth's Cookie Table! The custom basket includes 1 dozen ladylocks (vanilla filled) and 8 macarons (2 flavors) for only $20. Stay safe with local delivery and contactless porch pickup!
Order: 724-237-7635
Paper Heart Affairs, Latrobe

Order from Paper Heart Affairs and you'll receive a one-of-a-kind creation delivered right to mom's door on Mother's Day. Now that's service! Check their Facebook page daily for custom gift basket ideas and place your order for beautiful sola wood floral hoop wreaths she'll treasure.
Order by May 5: https://www.facebook.com/PaperHeartAffairs/
Blossoms and Branches, Latrobe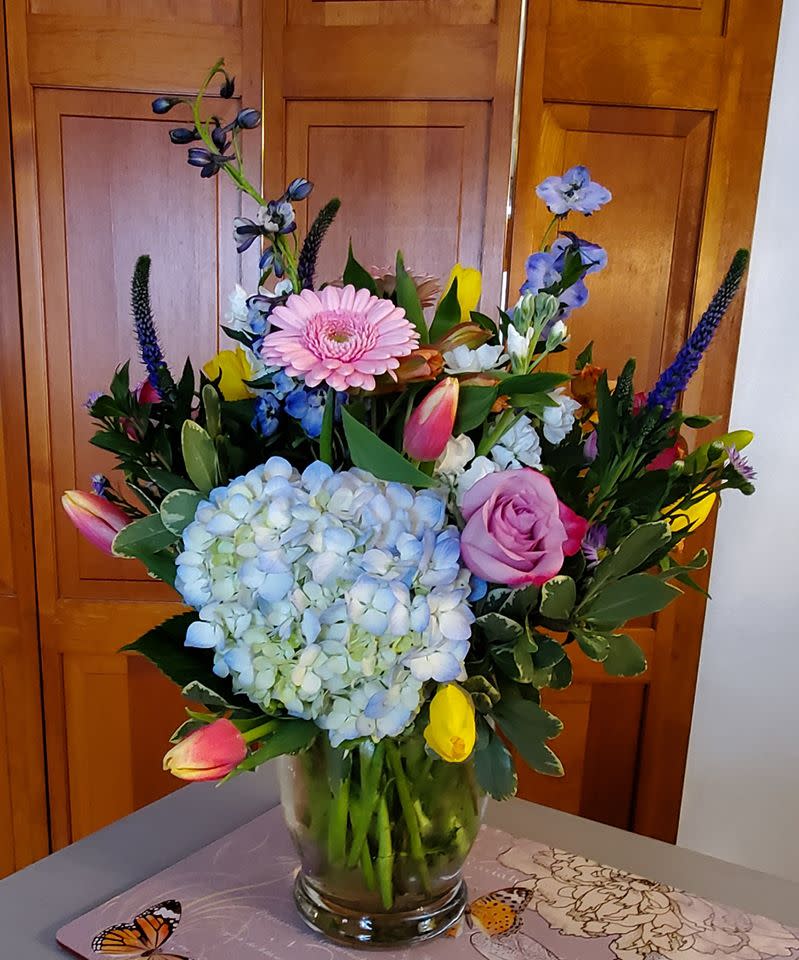 Say it with flowers at Blossoms and Branches! Their website features hundreds of arrangements to choose from, or you can let one of their talented designers create something beautiful and unique for that special lady you call mom!
Order online: www.blossomsandbranches.com 
JG Yoga & Wellness, Latrobe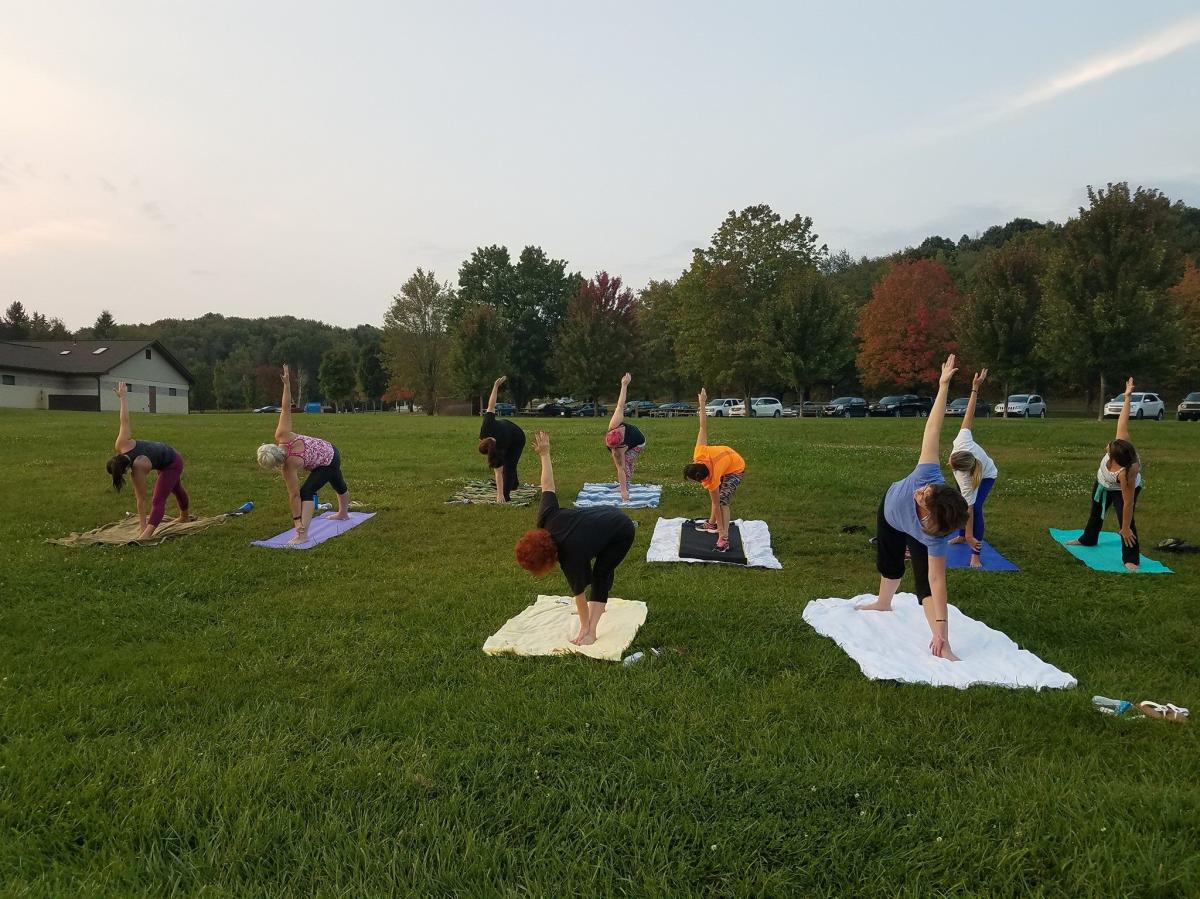 Help mom relax and stay active with this great Mother's Day special you can use together from JG Yoga & Wellness. Their offer includes on month of unlimited yoga classes for your mom ($50) and a free month of unlimited yoga classes for yourself.
Order via email: jenn@jgyogaandwellness.com
Cascio's Fruit Market, Somerset

Nothing beats fresh fruit and delicious cheese. This Mother's Day basket from Cascio's Fruit Market delivers in a big way and is loaded with fruit, two snacks, a sleeve of strawberries, cheese and crackers. Just call and ask for the Mother's Day Special. They even deliver!
Order by calling: 4452-4852. 
Fuggenthaler Catering, Latrobe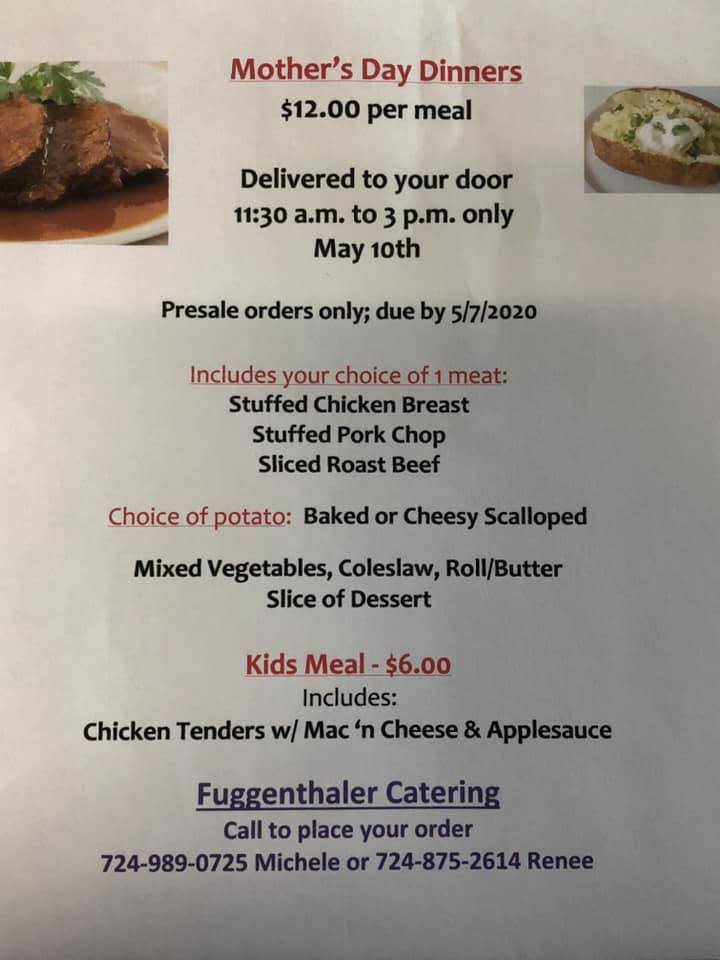 Cater this Mother's Day with ease with help from Fuggenthaler Catering. Your meal includes roast beef, stuffed pork chop or stuffed chicken with your choice of potato plus mixed veggies, coleslaw, rolls and dessert. They even have kids meals with mac & cheese and chicken tenders sure to please the pickiest eaters.
Order by May 7: 724-989-0725