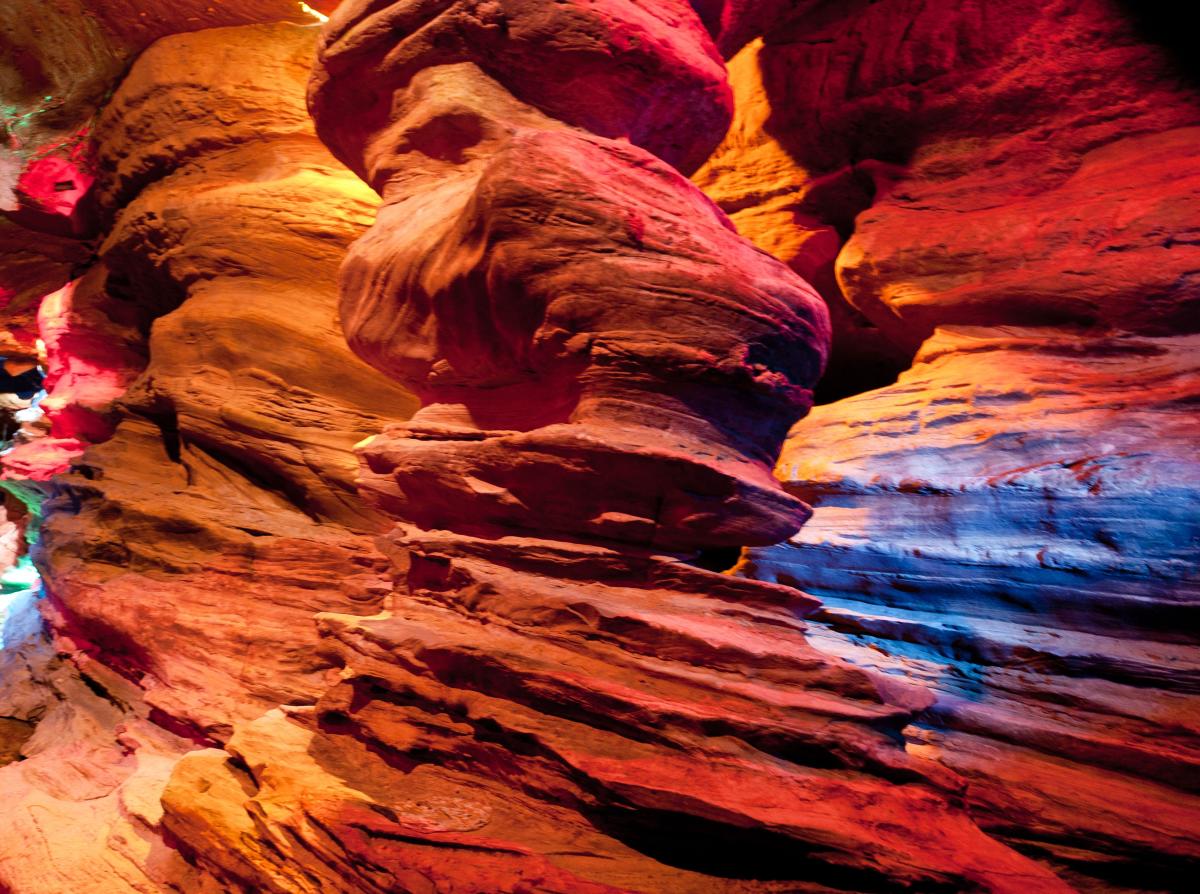 By Jeremy Jones for Discover the Burgh
We are big fans of caves, and in southwest Pennsylvania, our options to go underground are a bit limited.
Closer to the city it is much easier to find an old coal mine to go deep into (like at the Tour-Ed Mine and Museum) than it is to find a cave. But for those who want to make the drive in order to explore a gorgeous cave system (and the largest cave in Pennsylvania), the 90 minute trip to the Laurel Caverns in the southern Laurel Highlands is for you!
For those who go on the regular cave tour, you'll be in for a 60 minute trip with a guide through gorgeous natural rock formations all while learning the history of the cave, the geological formations (and why there are no stalactites or stalagmites), and a bit about the resident bat population as well (don't worry, we didn't see any- their population is quite low!).
Even better? The cave is a cool 52 degrees Fahrenheit all year round, making this one the perfect escape on a hot summer day!
Going beyond the natural beauty of the cave, there are also a few man-made attractions found along the way worth talking about.