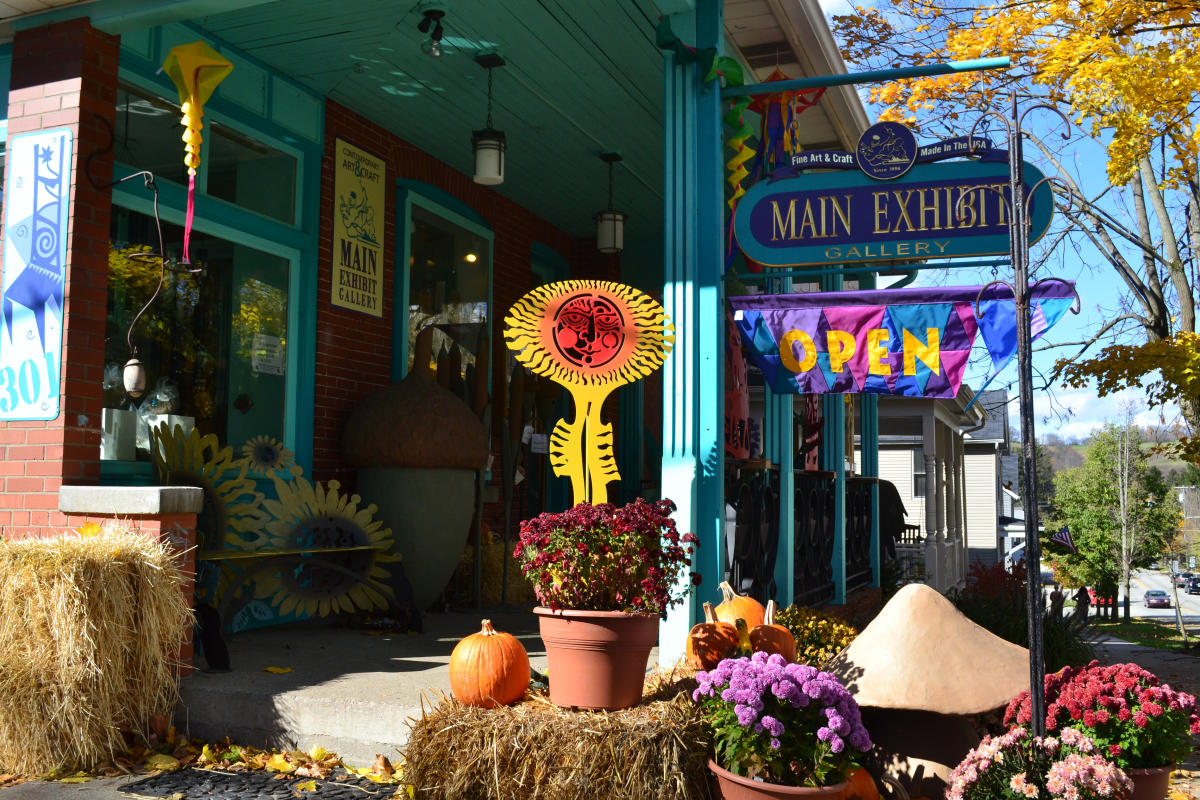 By Lillie Marshall for Around the World L
Main Exhibit in Ligonier, Pennsylvania = WOW.
Whether you're seeking unique gift ideas, beautiful items for your own home — or you just want to be inspired by some of the most skilled craftspeople in America, this article will be worth your gaze. 
Small Town, but Big, Famous Art
Walk with me now through the most remarkable store I've seen in years: Main Exhibit Gallery & Art Center, nestled in the small town of Ligonier, Pennyslvania, one hour southeast of Pittsburgh. The collection of art here is world-class, evidenced by the fact that Main Exhibit ships their pieces to buyers around the world!