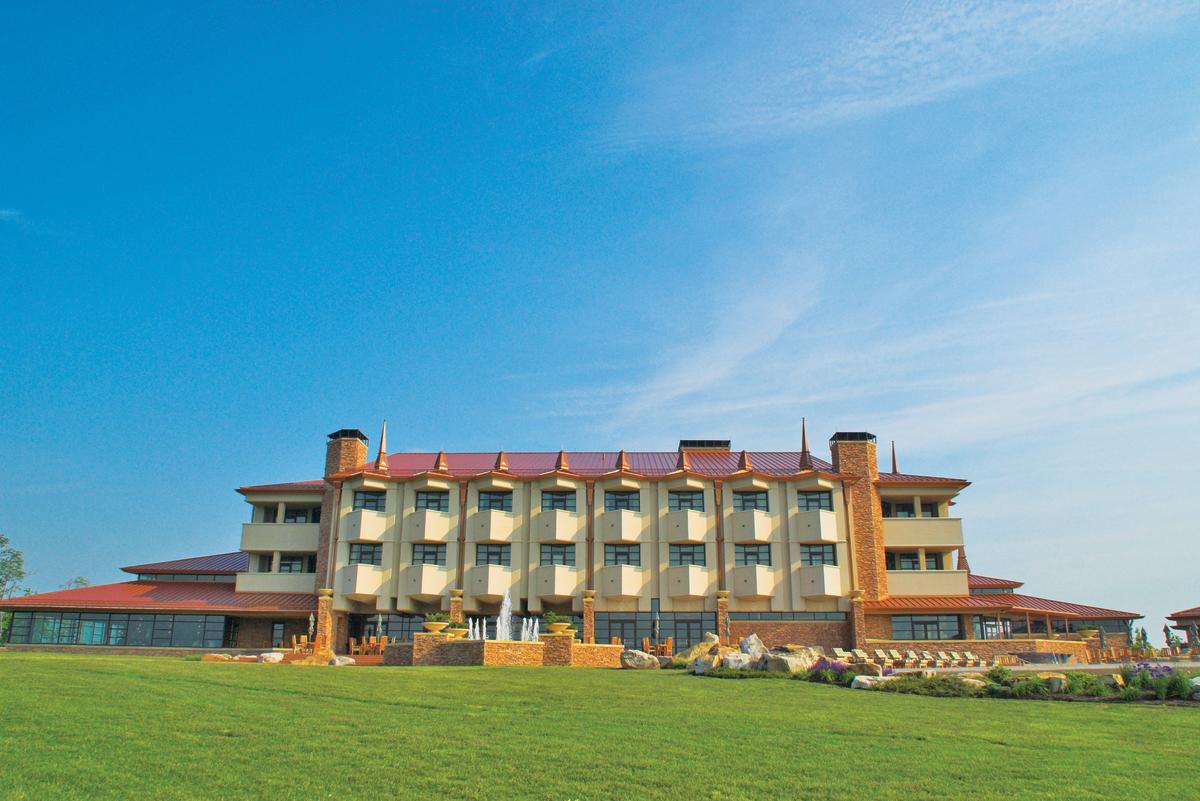 For Pittsburgh Post-Gazette by Patricia Sheridan
Unlike the White House's Lincoln bedroom, a large donation won't get you an overnight stay at Fallingwater or Kentuck Knob. But after a day touring the two iconic properties designed by Frank Lloyd Wright, you can lay your head in a Wright place at nearby Nemacolin Woodlands.
To commemorate the architect's 150th birthday in June, the resort is offering a package that includes tours of both house museums plus a stay at Falling Rock, its boutique hotel designed by David Merritt. The Taliesin student conceived 42 rooms featuring built-in furniture, horizontal lines and earth tones that are reminiscent of the master's organic modern style.
Fallingwater and Kentuck Knob are also holding special events this summer to mark the 150th anniversary of Wright's birth on June 8, 1867 (see story on Page 45). But none will pamper participants like those who stay at Falling Rock. Of all the accommodations at Nemacolin, this is the Wright choice. Each room comes with a butler who will draw your bath, plump your pillow, unpack your luggage and bring you fresh-baked cookies before bed.
Joe Hardy and his daughter, Maggie Hardy Magerko, marked the milestone birthday by commissioning a book, "Wright Perspectives: Falling Rock and Frank Lloyd Wright in the Laurel Highlands." The book delves into the construction of the hotel and includes interviews with Bernadine Hagan, the original owner of Kentuck Knob, and Lynda Waggoner, director of Fallingwater and vice president of the Western Pennsylvania Conservancy.