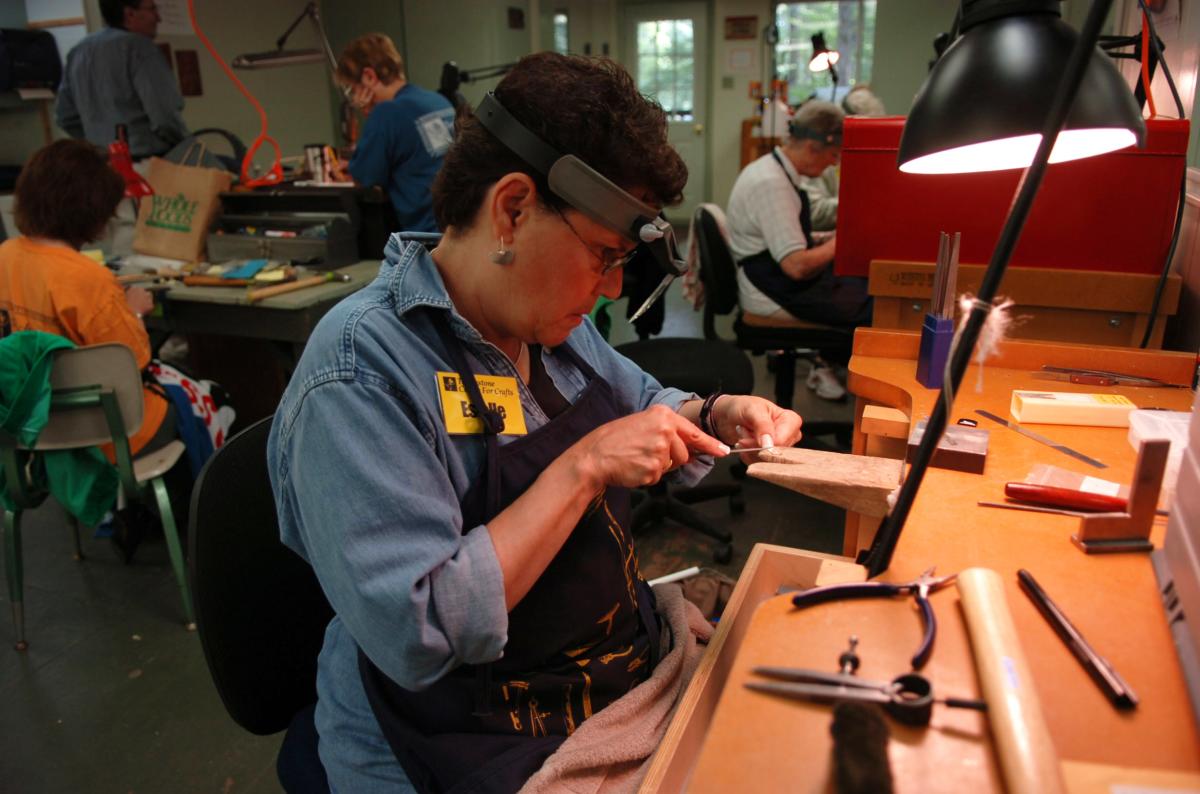 By Lillie Marshall for Around the World L
Glass looks so peaceful and dainty to gaze at — but the process of glass making is a fiery and dangerous quest! During my recent tour of Touchstone Center for Crafts in the Laurel Highlands of southwestern Pennsylvania near Pittsburgh, we actually got to try our hand at making glass beads… with burning TORCHES! Let's see what the process entailed.
An Expert Glass Making Instructor
Our instructor for the glass bead-making workshop at Touchstone was the famed Joy Knepp: a glass making expert who started her career as a K-12 art teacher! (As a middle school English teacher, myself, I love seeing the ways that educators' passions expand into new ventures.) Joy has been a glass and jewelry creator for over 16 years now, and her level of skill is… well just look at this necklace she created, below.