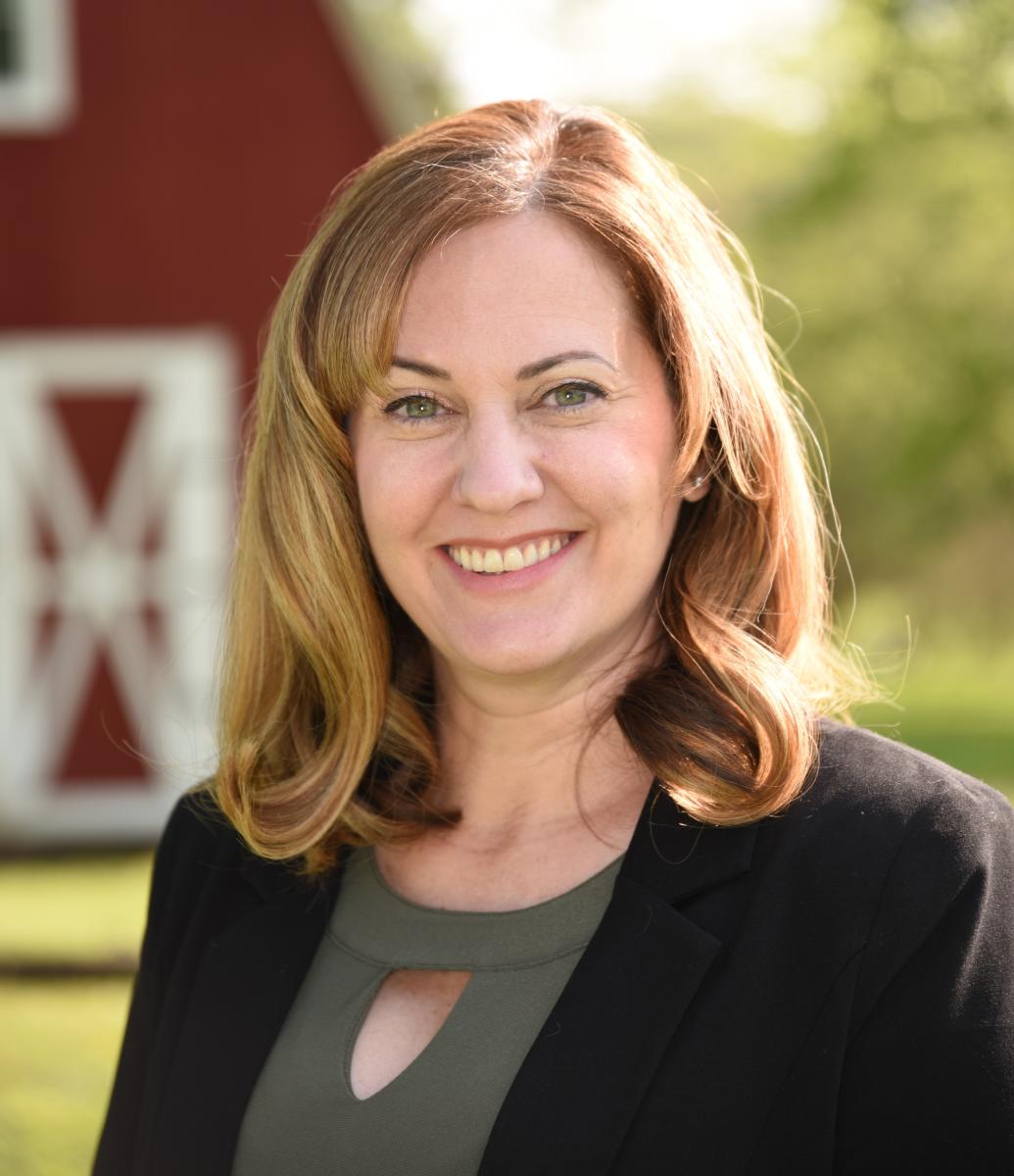 LIGONIER, Pa. (June 22, 2022) – GO Laurel Highlands (GO LH) recently hired Kelli Brisbane as Director of Partnership Development, overseeing the expansion of marketing opportunities for the region's tourism businesses.
"Kelli brings an exuberance to the role as our Director of Partnership Development that ignites engagement in everyone she meets," said Ann Nemanic, Executive Director, GO Laurel Highlands. "Her creative streak will bring about new opportunities to showcase our tourism assets and partners in memorable ways. When assembling a team of talent, each piece of the puzzle must fit perfectly. Kelli easily slips into place to keep GO Laurel Highlands moving forward with positive energy. She has a sincere focus on assisting our partners in succeeding in a competitive tourism environment." 
In this role, Brisbane will work closely with new and existing tourism businesses to promote their offerings to visitors, host a monthly podcast, and represent the region at consumer and sales shows. She will also be instrumental in new and existing marketing initiatives including the annual Laurel Highlands Destination Guide and Summer Fun Coupon Book.
"I am excited and honored to have been selected to join the incredible team at GO Laurel Highlands," said Brisbane. "I look forward to meeting and connecting with existing partners, but also bringing on new partners to showcase how much the Laurel Highlands has to offer."
Prior to joining GO LH, Brisbane served as executive director of The Animal Friends of Westmoreland, where she managed a team of 16 employees at two locations, ensured the proper care of more than 100 animals, and oversaw fundraising initiatives, community outreach, and marketing efforts. Brisbane also held roles within the Westmoreland Cultural Trust where she created and launched Art in the Alley, Incubator for the Arts, Wings Across Westmoreland, and Greensburg Music Fest.
"During my time at the Cultural Trust, I became familiar with the quality work that GO LH develops and have always been impressed with the team," she added. "They are always out promoting and supporting their partners. It always seemed like a great place to work."
Brisbane was a professional working actress for nine years and worked with Chubby Checker, Frankie Avalon, Eric Estrada, Roman Polanski, and Jim Steinman.
"My favorite Laurel Highlands memories would have to include performing in the Wild Bunch at Idlewild & Soak Zone for a summer and honeymooning at Seven Springs, visiting Fallingwater and Kentuck Knob, and biking in Ohiopyle State Park," she said.
About Pennsylvania's Laurel Highlands
A magnificent mountainous region, the Laurel Highlands spans 3,000 square miles in southwestern Pennsylvania. Located an hour's drive east of Pittsburgh, the beautiful four-season destination offers spectacular natural scenery, outstanding outdoor recreation, historic sites and attractions, family activities and world-class resorts. Notable destinations within the region include four architectural masterpieces by Frank Lloyd Wright – Fallingwater®, Kentuck Knob, Mäntylä and Duncan House – Nemacolin, Seven Springs Mountain Resort, Flight 93 National Memorial, Idlewild and Soak Zone, whitewater rafting in Ohiopyle State Park and more.
Located within 200 miles of the major metropolitan areas of Pittsburgh, Baltimore, Cleveland, and Washington D.C., Pennsylvania's Laurel Highlands can be easily accessed from exits 67, 75, 91 and 110 of the Pennsylvania Turnpike.
Visitors to the Laurel Highlands can find information online at GoLaurelHighlands.com, calling 724.238.5661, facebook.com/laurelhighlandsPA and twitter.com/laurelhighlands. Established in 1958, GO Laurel Highlands, formerly known as Laurel Highlands Visitors Bureau, is the official destination marketing organization for Fayette, Somerset and Westmoreland counties in southwestern Pennsylvania.
###