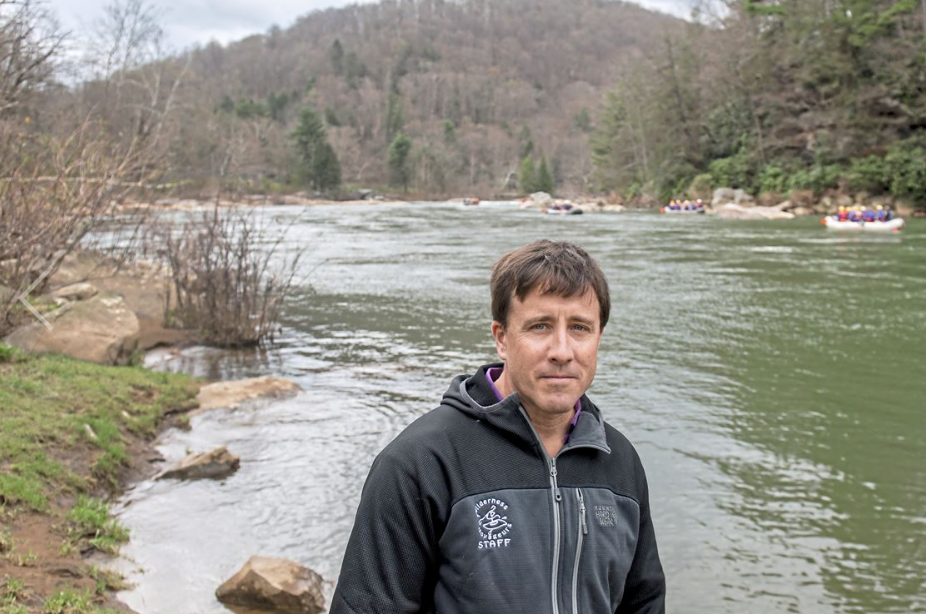 By Bob Batz, Jr. for Pittsburgh Post-Gazette
Even for someone who grew up paddling on whitewater and competing at kayaking, the Great Recession could be a scary ride. But like a good rafting trip, it wasn't just scary in bad ways.
Eric Martin remembers seeing the big drops coming and trying to pick the best line to get through them.
His Wilderness Voyageurs outfitting company, based in Ohiopyle, had been on a good run since he and his sister, Lynne, took it over in 1992 from their father, who'd launched it in 1964. Although the number of rafters on the Youghiogheny and other regional rivers was down, business was up as Mr. Martin worked to diversify it by opening the Falls City Pub and expanding into bicycling and other adventures.
Then, during the December 2007 to June 2009 recession, tourism fell off a cliff — dropping by $5 billion just in Pennsylvania.
In Western Pennsylvania — confirms Carrie Fischer-Lepore, state deputy secretary for marketing and tourism — as people spent nearly 12 percent less on travel and recreation, companies laid off some 1,700 workers.
But as Mr. Martin looked ahead to the 2009 whitewater season, what made him nervous was that Wilderness Voyageurs' bookings were looking up. The company appeared to need to hire more people.
What was going on?
Well, remember the idea of "staycations"?