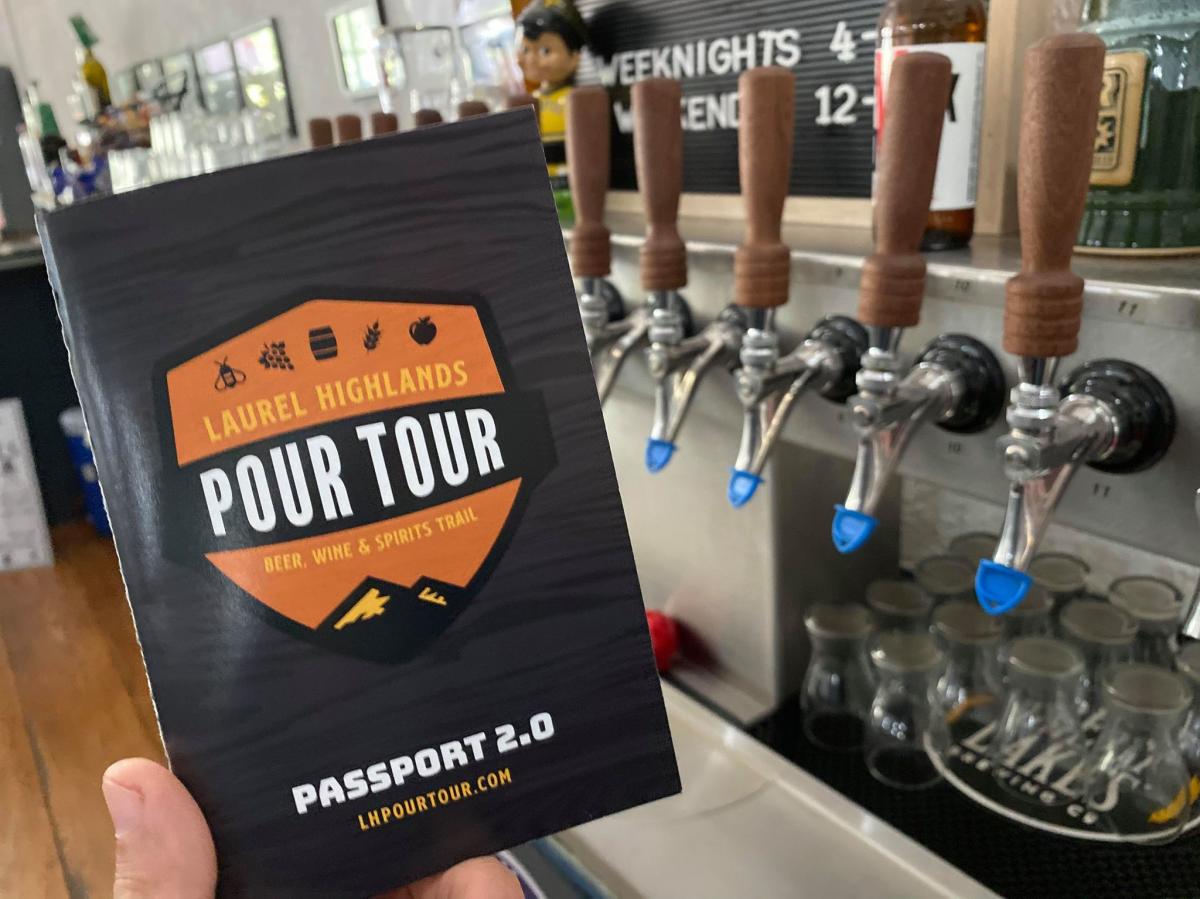 By Shirley McMarlin, Tribune-Review
Thanks to interest in the region's thriving craft beverage industry, the Laurel Highlands Pour Tour is returning for a second year.
Since the tour launched in the fall of 2019, numerous new craft beverage locations have opened in the region, allowing version 2.0 to expand from about 30 to 45 locations, including pop-up and farmers' market locations.
"We could not have imagined the overwhelming interest in the Laurel Highlands Pour Tour when we launched the program last fall," said Kristin Ecker, Laurel Highlands Visitors Bureau senior director of marketing.
Developed by the visitors bureau to collectively promote the region's craft beverage industry, the passport-based Laurel Highlands Pour Tour 2.0 includes 17 breweries, 13 wineries, eight distilleries, one cidery and one meadery.