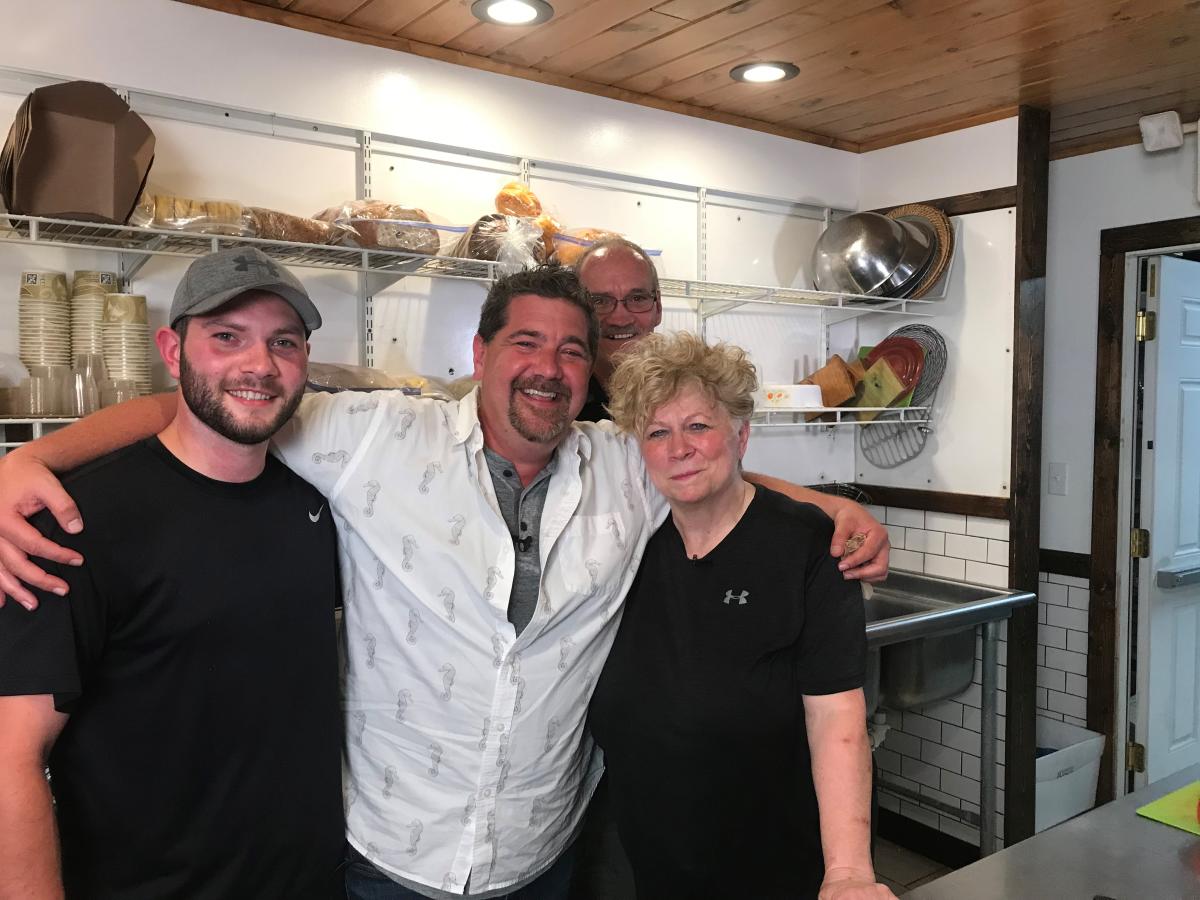 LIGONIER, Pa., (May 8, 2019) – Pennsylvania's Laurel Highlands will be featured in an upcoming episode of "Beyond Your Backyard," a travel series that explores and promotes regional on-and off-the-beaten-path eateries, attractions, and other activities favored by locals. Now in its second season, the show is produced and hosted by seasoned travel personality Erik Hastings – also known as Erik the Travel Guy.
The episode will take viewers to locations around the Laurel Highlands including Fort Ligonier, Frank Lloyd Wright's Fallingwater, Nemacolin Woodlands Resort, Bittersweet Café in Farmington, Idlewild & SoakZone, Ohiopyle State Park, the Fred Rogers Center at Saint Vincent College, and more.
"The Laurel Highlands is a perfect example of a destination worthy of discovery," said Hastings. "I was surprised at the breadth of activities for the entire family. I loved Fort Ligonier and learning about what happened there. I also became a whitewater rafting convert on my visit. I'll be back for a full weekend of taming that river! Of course, Nemacolin was amazing at every turn. My room, the food, the service...simply perfect!"
"Erik and the crew have traveled to so many incredible locations all over the country," said Anna Weltz, Director of Public Relations, Laurel Highlands Visitors Bureau. "Welcoming them to the Laurel Highlands and showcasing just a bit of what our dynamic region has to offer was an honor. The episode does a wonderful job of enticing the viewers to learn more about the adventure, food, architecture, culture, and history we have to offer."
"Beyond Your Backyard" is nationally syndicated on PBS and CREATE and is seen on 328 broadcast channels in 161 markets in 48 states in the United States. Featured in episode 6 of season 2, the Laurel Highlands production will be made available to all PBS stations. Pittsburgh-based PBS station WQED will air the program three times: 7:30 p.m., Mon., June 24; 12:30 a.m., Tues., June 25 and 2 p.m., Sun., June 30, 2019. The show can also be viewed online here.
About Pennsylvania's Laurel Highlands
A magnificent mountainous region, the Laurel Highlands spans 3,000 square miles in southwestern Pennsylvania. Located an hour's drive east of Pittsburgh, the beautiful four-season destination offers spectacular natural scenery, outstanding outdoor recreation, historic sites and attractions, family activities, and world-class resorts. Notable destinations within the region include four architectural masterpieces by Frank Lloyd Wright – Fallingwater®, Kentuck Knob, Mäntylä and Duncan House – Nemacolin Woodlands Resort, Seven Springs Mountain Resort, Flight 93 National Memorial, Idlewild and Soak Zone, whitewater rafting at Ohiopyle State Park, and more.
Located within 200 miles of the major metropolitan areas of Pittsburgh, Baltimore, Cleveland, and Washington D.C., the Laurel Highlands can be easily accessed from exits 67, 75, 91, and 110 of the Pennsylvania Turnpike.
Visitors to the Laurel Highlands can find information online at www.LaurelHighlands.org, calling 724.238.5661, www.facebook.com/laurelhighlandsPA and www.twitter.com/laurelhighlands. Established in 1958, the Laurel Highlands Visitors Bureau is the official destination marketing organization for Fayette, Somerset, and Westmoreland counties in southwestern Pennsylvania.
###