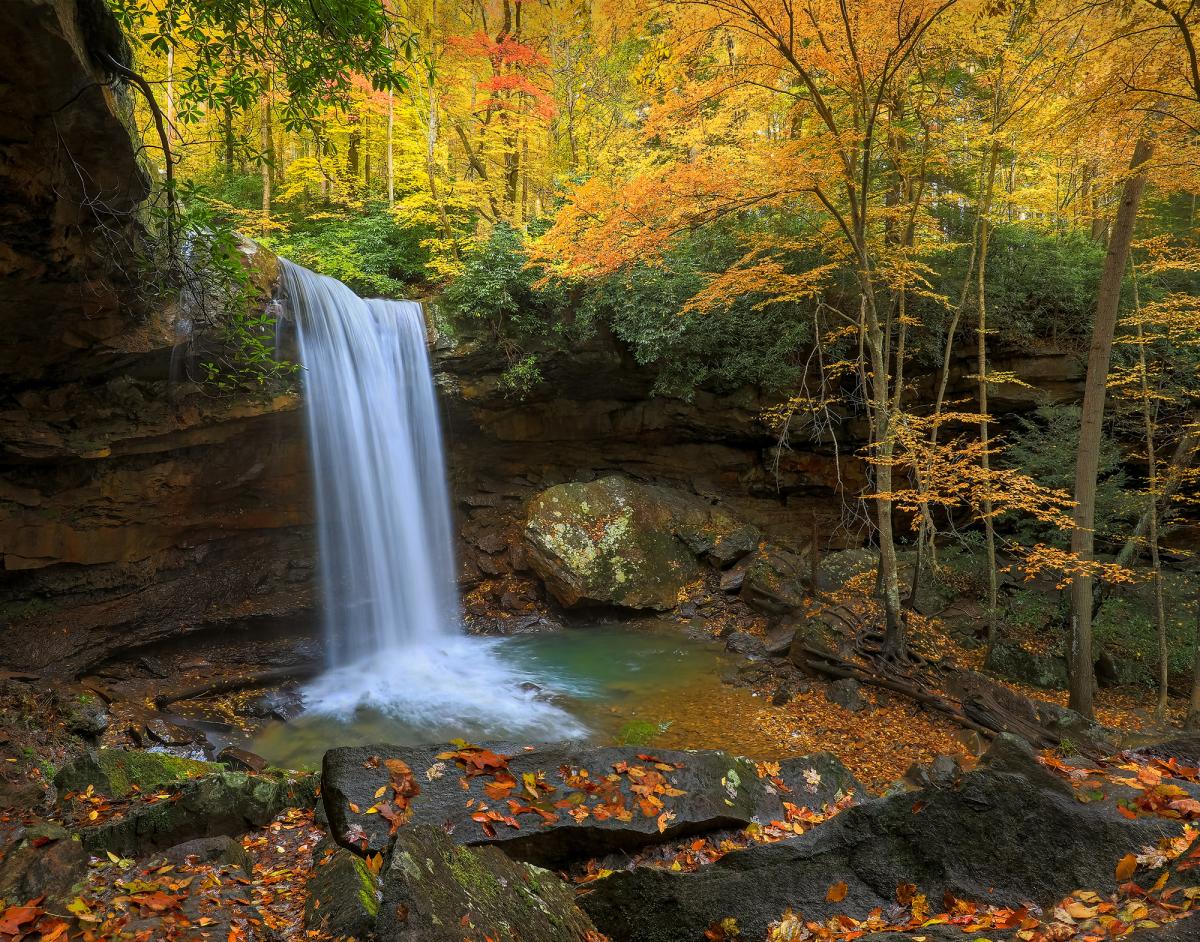 By Gretchen McKay for Pittsburgh Post-Gazette
OHIOPYLE — Nature rules in this quaint little spit of a town along the Youghiogheny River.
In spring and summer, the state park that bears its name and spans more than 19,000 acres boasts some of the best whitewater rafting in the Eastern U.S., drawing thousands of adventurers and outdoor enthusiasts.  Others come for the half-dozen waterfalls scattered across the Laurel Highlands, which are easy to hike to and offer a dramatic backdrop for posting selfies.
It's also fun just to plant yourself on the rocks along the Yough near Ohiopyle Falls for a picnic, or lazy afternoon of sunbathing and people watching. 
Winter brings skiers and snowboarders to its four ski resorts, which together offer more than 75 slopes and trails ranging in difficulty from beginner to expert, along with apres-ski fun.
But to me, the Laurel Highlands may be most delightful in fall. Nearly 8 million people visit the region each year, and when autumn comes, it's easy to see why. When the woods come alive in glorious shades of orange, gold and brilliant scarlet, just about everything seems more scenic. Fall's cooler weather also makes the hiking, biking, fishing and other outdoor activities less sweaty and more pleasurable.
The crowds are smaller, too, which during these socially distanced days of the coronavirus is a definite positive. 
But don't take my word for it. The editors at USA Today's 10Best website ranked the 10 best places in the U.S. to see autumn color in 2020. The Laurel Highlands was No. 3.