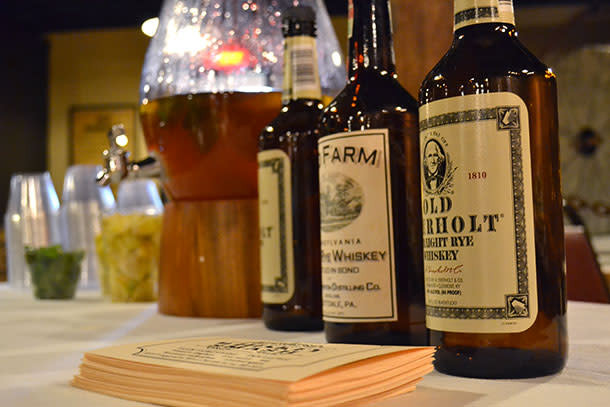 By Bob Batz Jr. for Pittsburgh Post-Gazette
The Whiskey Rebellion Trail, launching on Friday, will connect for booze and history tourists 75-plus cultural sites and craft distilleries from Pittsburgh to Washington, D.C., to Philadelphia, with lots of intoxicating views and visits in between.  
The route is this region's version of Kentucky's booming Bourbon Trail, but aims to share an even older story — the "first chapter of American whiskey" when Colonial-era settlers in this region turned their rye into whiskey and then rebelled in the early 1790s when the new federal government taxed them on it. 
"This is truly the only region in America that can tell that story," says Meredith Meyer Grelli, co-owner of Pittsburgh's Wigle Whiskey, who led the effort to create a trail.
Her Strip District-based business, named for a figure convicted for treason in the Whiskey Rebellion, helped recently revive Pennsylvania rye from the dead. This trail takes the story forward, too, with stops at "modern whiskey rebels" — other new craft distilleries in Pennsylvania, Maryland and the Washington, D.C., area that "represent one of the most prolific craft-producing regions in the country."