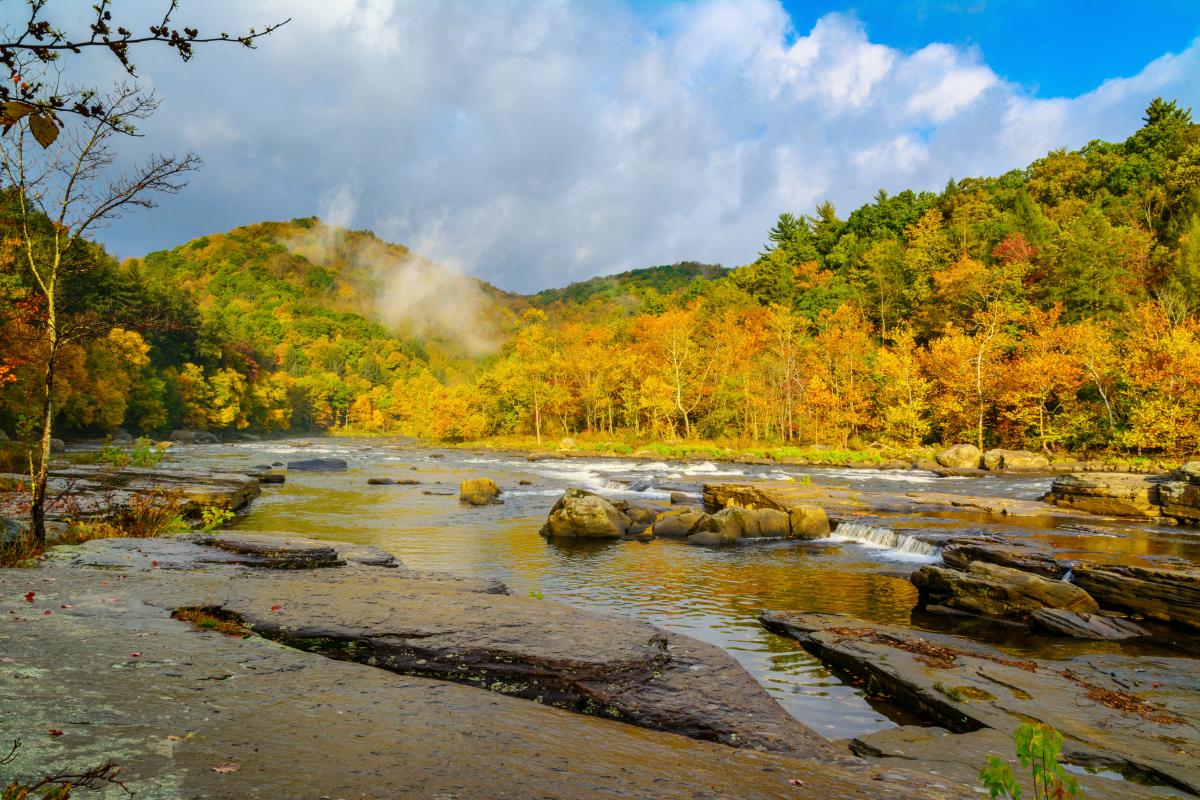 Readers' Award is second award by the travel site to honor the destination after an online vote by thousands of readers
 
LIGONIER, Pa., (Dec. 17, 2019) – Today TravelLemming.com announced that Pennsylvania's Laurel Highlands has been selected as one of five winners of the travel site's annual Reader Awards, after an online competition between the 30 emerging travel destinations on the site's annual list of emerging travel destinations.
Travel Lemming promotes emerging destinations around the world as a solution to overtourism, and each year enlists the world's top travel bloggers to judge the best emerging destinations on the planet in an annual competition among tourism boards.
Pennsylvania's Laurel Highlands were previously selected for that list, which was published in November and can be found here, after a successful nomination by The Pennsylvania Tourism Office / Visit PA.
In the final step of the process, readers were invited to weigh in by voting for their favorite destination.
After voting by more than 3,000 readers, Travel Lemming announced the five Reader Award winners this morning:
1. Lausanne, Switzerland
2. Prince Edward Island, Canada
3. Pennsylvania's Laurel Highlands
4. McLaren Vale, South Australia
5. Nova Scotia, Canada
The full article announcing the winners can be found here.
"The Laurel Highlands has always been a beloved destination in Pennsylvania, and we're thrilled to know travelers are taking notice and have selected the region for the 2020 Travel Lemming Readers' Choice Awards," said Carrie Fischer Lepore, Deputy Secretary, Marketing, Tourism, & Film, PA Department of Community & Economic Development. "It's exciting that the region now ranks third among five global destinations! This incredible achievement helps validate that this Pennsylvania region, filled with natural beauty and diverse activities, is a must-visit for intrepid travelers looking for a new and unique experience."
On behalf of the entire Laurel Highlands tourism industry, we are extremely proud to be recognized as an emerging destination for 2020," said Ann Nemanic, Executive Director, Laurel Highlands Visitors Bureau. "I cannot think of a better way to begin a new decade in tourism promotion for our region than to have the Laurel Highlands as the only U.S. destination on such a distinguished list."
Travel Lemming is a travel blog founded by Nate Hake, an American who has been traveling the world full-time since 2016. The site's mission is to help highlight emerging and underappreciated destinations as a way to fight overtourism. 
About Pennsylvania's Laurel Highlands
A magnificent mountainous region, the Laurel Highlands spans 3,000 square miles in southwestern Pennsylvania. Located an hour east of Pittsburgh, the beautiful four-season destination offers spectacular natural scenery, outstanding outdoor recreation, historic sites and attractions, family activities and world-class resorts. Notable destinations within the region include four architectural masterpieces by Frank Lloyd Wright – Fallingwater®, Kentuck Knob, Mäntylä and Duncan House – Nemacolin Woodlands Resort, Seven Springs Mountain Resort, Flight 93 National Memorial, Idlewild and Soak Zone, whitewater rafting at Ohiopyle State Park and more.
Located within 200 miles of the major metropolitan areas of Pittsburgh, Baltimore, Cleveland and Washington D.C., the Laurel Highlands can be easily accessed from exits 67, 75, 91 and 110 of the Pennsylvania Turnpike.
Visitors to the Laurel Highlands can find information online at www.LaurelHighlands.org, calling 724.238.5661, www.facebook.com/laurelhighlandsPA and www.twitter.com/laurelhighlands. Established in 1958, the Laurel Highlands Visitors Bureau is the official destination marketing organization for Fayette, Somerset and Westmoreland counties in southwestern Pennsylvania.
###