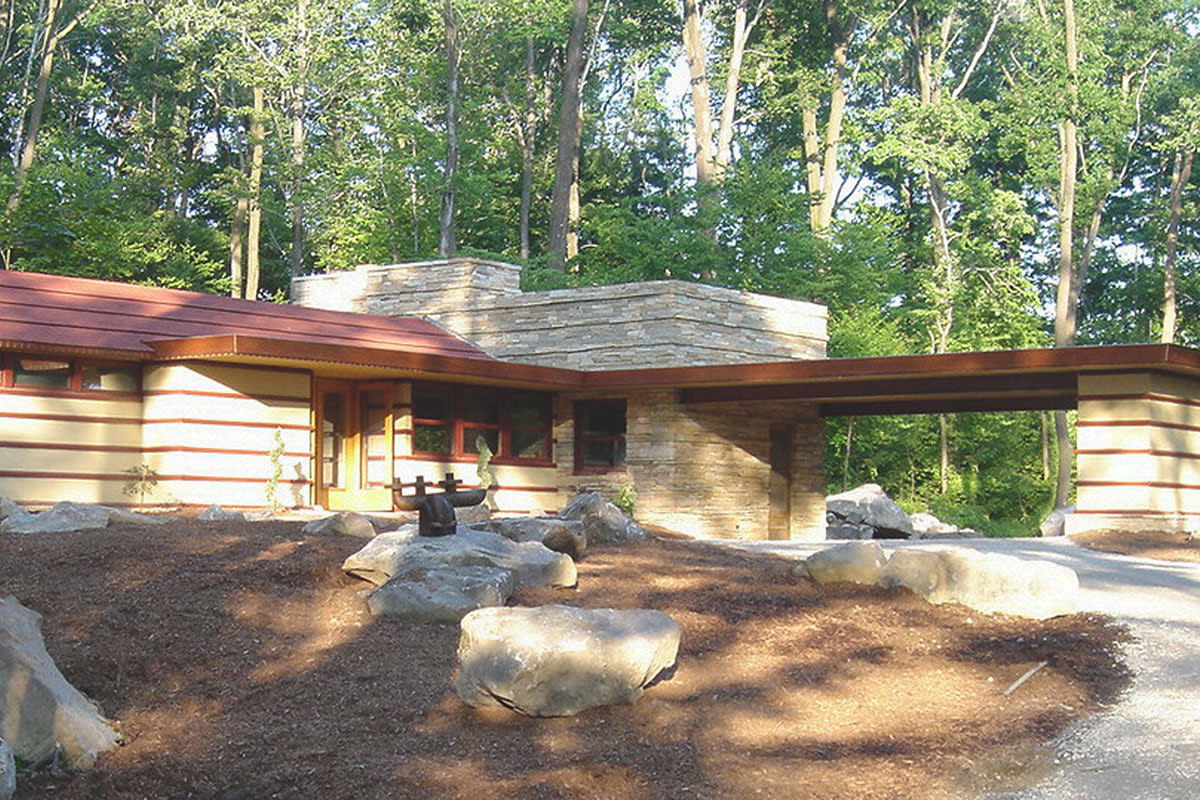 For The News-Herald by Paris Wolfe
In honor of the 150th birthday of American architect Frank Lloyd Wright (June 8, 1867-April 9, 1959), I spent a weekend in May chasing down his work.
It was easy with three houses by the master and three buildings by his apprentices less than 250 miles east of Cleveland and open to the public. The trip to an area just outside Pittsburgh requires a little logistical planning, but, with the right timing, visitors may score a bed in a Wright original or a luxury suite designed by his apprentice David Merritt.
I grew up in the woods and have been fascinated for decades by the master's idea and execution of organic architecture. In Wright's own words, "A building should appear to grow easily from its site and be shaped to harmonize with its surroundings if Nature is manifest there."
That philosophy means choosing local, natural materials and creating space that facilitates life in harmony with surroundings. Of the 1,000 buildings Wright designed, his greatest example of organic architecture is Fallingwater, a country retreat built in the Laurel Highlands for department store magnates Edgar and Liliane Kaufmann in the late 1930s.